Trezor Model T is a second generation cryptocurrency hardware wallet manufactured by Satoshi Labs. The Bitcoin and Altcoin wallets operate using a new firmware called the TREZOR Core, allowing faster development of new features.
BUY YOUR TREZOR MODEL T NOW!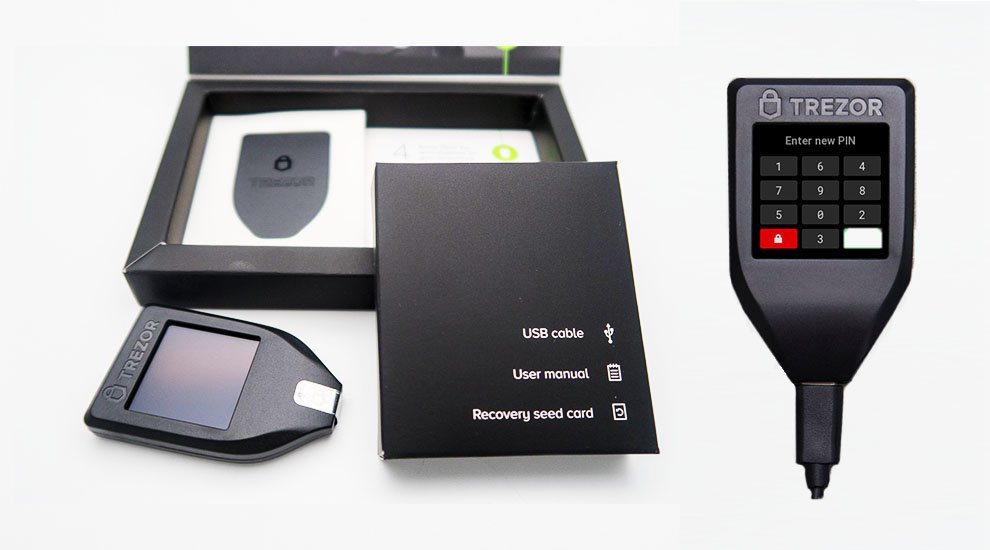 In this review, we will be looking at the features of the hardware wallet, the cryptocurrencies it support, and if it is worth buying or not.
If you want to learn how to set-up and install your Trezor Model T, check out our complete Setup Guide here.
Or check out my video review below.
Key Features of the Trezor Model T
Screen: Bright color LCD – 240×240 pixels;
Connectivity: USB-C connector for connecting to the computer or mobile phone;
Mobile support: Android support via the Trezor Manager; and
External wallet compatibility: supports MyEtherWallet and a few others.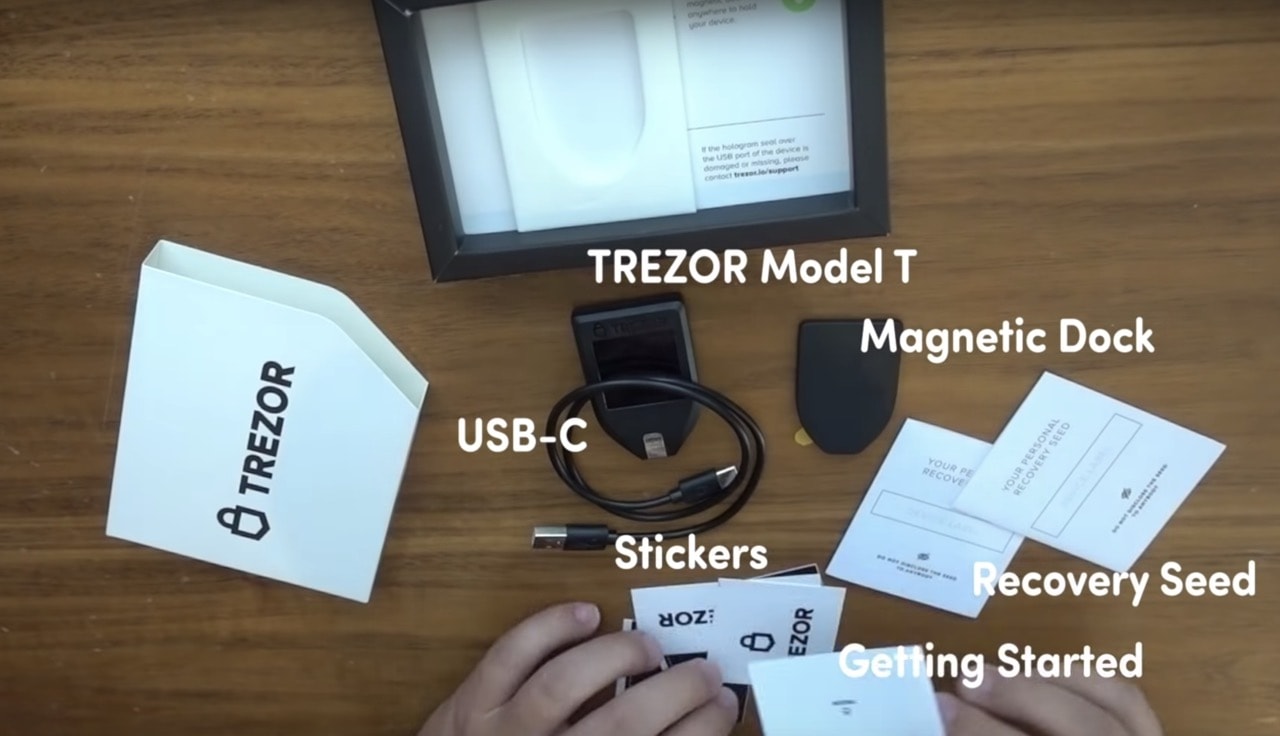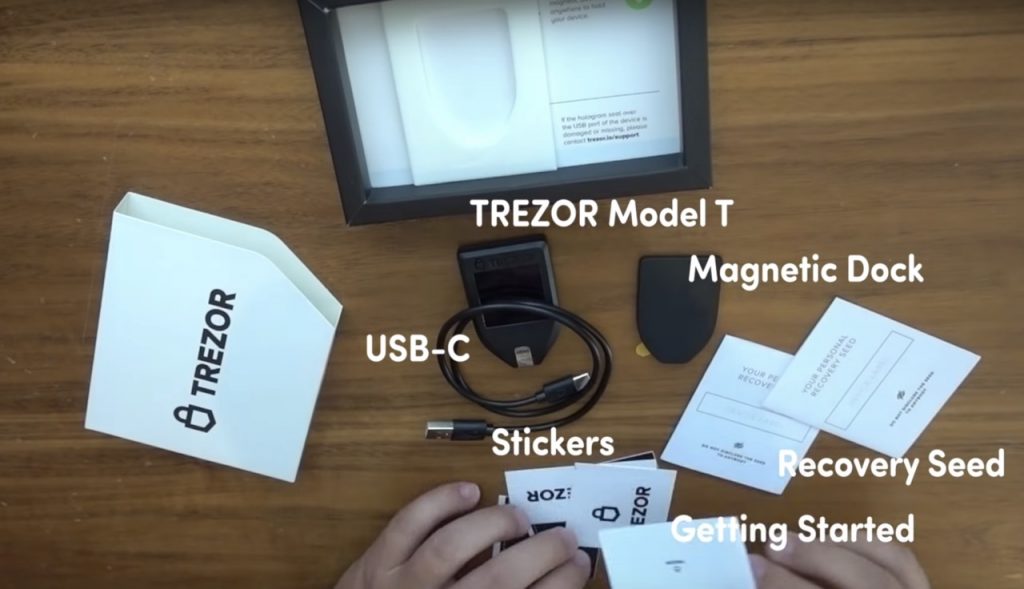 Security Features
Passwords on the device are individually locked with the Trezor Password Manager using a user's digital keys. The device can also function as a U2F hardware token, which allows Trezor to utilize the screen and inform a user about any authentication request before they approve it.
Trezor created the standard recovery seeds (BIP32/39/44), which enables users to recover their entire wallet easily with the help of their 12-word recovery seed.
Similar to the Trezor One, the Model T has a passphrase feature so users can generate a new wallet. To access passphrase protected wallets, users will be required to enter your passphrase in addition to your security PIN.
So say a thief demands you to give them access to your device. You can give them your PIN code to access a wallet with fewer funds. Meanwhile the bulk of your crypto assets are stored safely behind passphrase protected wallets.
Can the Trezor be hacked?
Kraken Security Labs announced they devised a new way to hack into Trezor devices within 15 minutes of physically having the device. They did this through voltage glitching using a device and cracking the PIN code using a custom Python script, which will reveal the recovery seed. According to Kraken Security Labs, the attack makes use of inherent flaws within the Trezor's microcontroller. So it will be difficult for Trezor to fix this vulnerability without redesigning the hardware and putting out a new device.
In reply, Trezor noted that the attack cannot work remotely and if users turn on the passphrase feature on the device. Trezor also reassured users that physical access is only a threat to 6-9% of cryptocurrency users.
Trezor Model T 2.3.0 firmware update- does it fix the Kraken Security Labs hack?
In mid-April 2020 the Trezor Model T announced their latest firmware update to ver. 2.3.0 which features some updates on their security measures. Before we answer whether it can resolve the 15-minute hack devised by Kraken Security Labs earlier this year (see above section), let's take a look at what these features are.
The new updates include 2 passphrase updates which firstly, allow temporary passphrase caching so you can switch between your various passphrase protected wallets when using the device. The passphrase cache is only temporary, so once you disconnect the device, nothing is saved. Secondly, users will now be asked to choose how to enter their passphrase on the device itself, rather than on your computer or phone.
A notable new features is the wipe code which acts as a "self-destruct PIN". When entered either on the device itself or your computer or phone, the wipe code erases all private data from your Trezor and resets the device to the factory defaults. Trezor suggests users can write the wipe code somewhere near your device as a decoy PIN, so if a thief tries to unlock your device, they will make the Trezor erase itself.
The SD card protection feature is intended to serve as an additional protection against physical attacks on the Trezor Model T. When this feature is enabled, a randomly generated "secret" is stored onto the microSD that is inserted into your Trezor. This "secret" carries no information on your Trezor's seed or passphrase and is a completely random value. With the feature, you would need to insert the SD card into the Trezor so as to combine the "secret" with the PIN and decrypt the data stored on the Trezor. Hence you will require both the SD card and the Trezor to unlock it and access your cryptocurrencies. So you can enable this feature and keep the SD card and your Trezor in separate locations if you are worried about physical attacks.
From our research, Trezor has not directly responded whether their latest security firmware update fixes the hack devised by Kraken Security Labs. As mentioned previously, the vulnerability identified by Kraken cannot be resolved unless the hardware is redesigned. So the latest firmware updates can only indirectly give hackers have a harder time accessing your device but not resolve the core vulnerability. The fact that it only took Kraken 15 minutes of physical access to the device to hack it, and their suggestion that the glitching tool could be mass produced for sale at around USD$75 continues to be extremely worrying. For this reason, whilst we appreciate Satoshi Lab's efforts to continue improving the device we cannot reinstate the security score given to the Trezor prior to the Kraken hack being discovered.
Security 3/5
Multi-Currency Support
Trezor Model T is designed to handle over a thousand cryptocurrencies including popular ones like Bitcoin, Ethereum, Litecoin, Dash, Bitcoin Cash, Bitcoin Gold, and more. Regular updates enhances features and allows for even more supported cryptocurrencies. One advantage of the Trezor over other wallets is that all currencies are accessible without the need to "install" individual applications – this simplifies the overall use of the device
To check out a comparison list between coins supported by Trezor and Ledger, check out our ultimate list of supported coins table.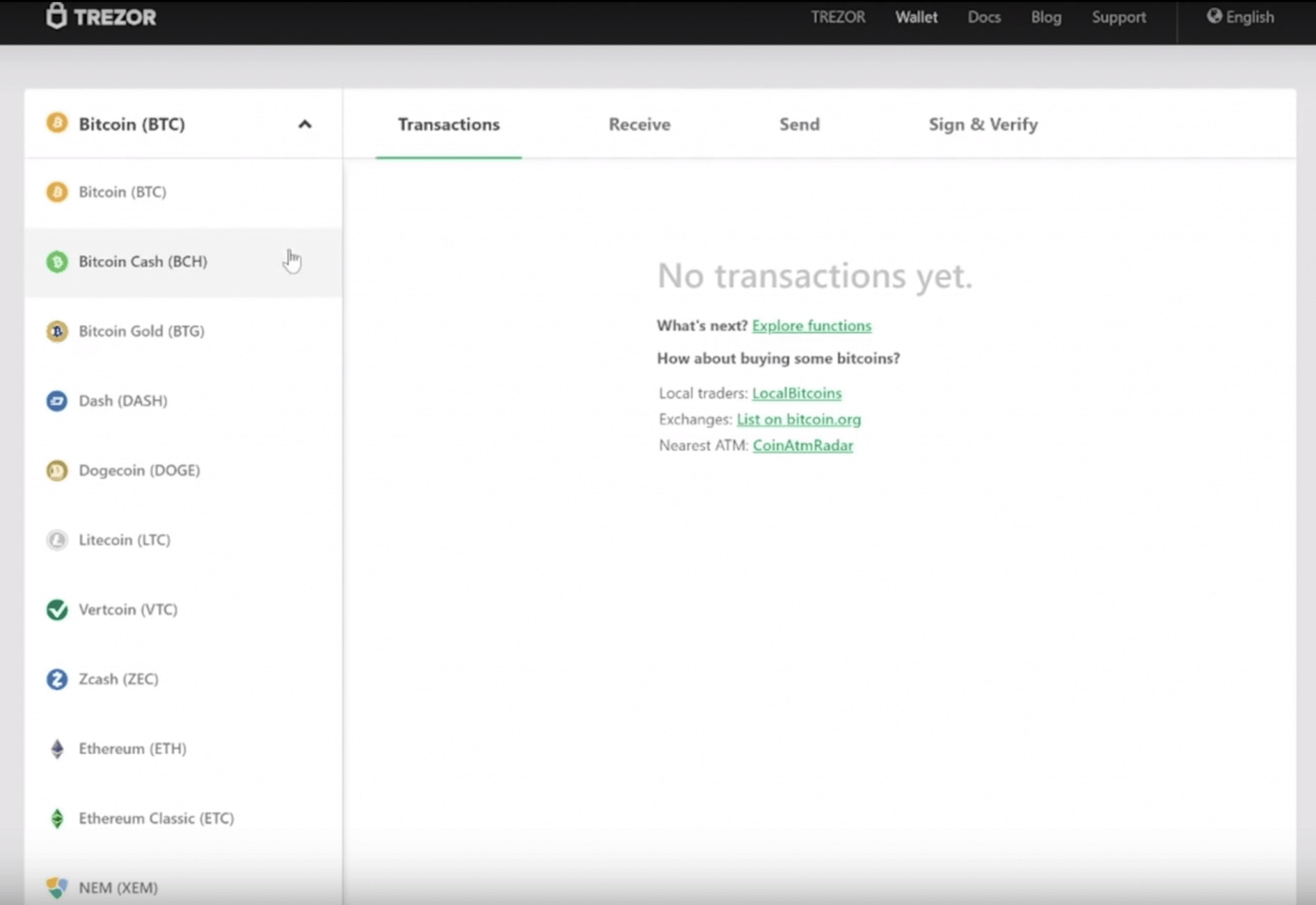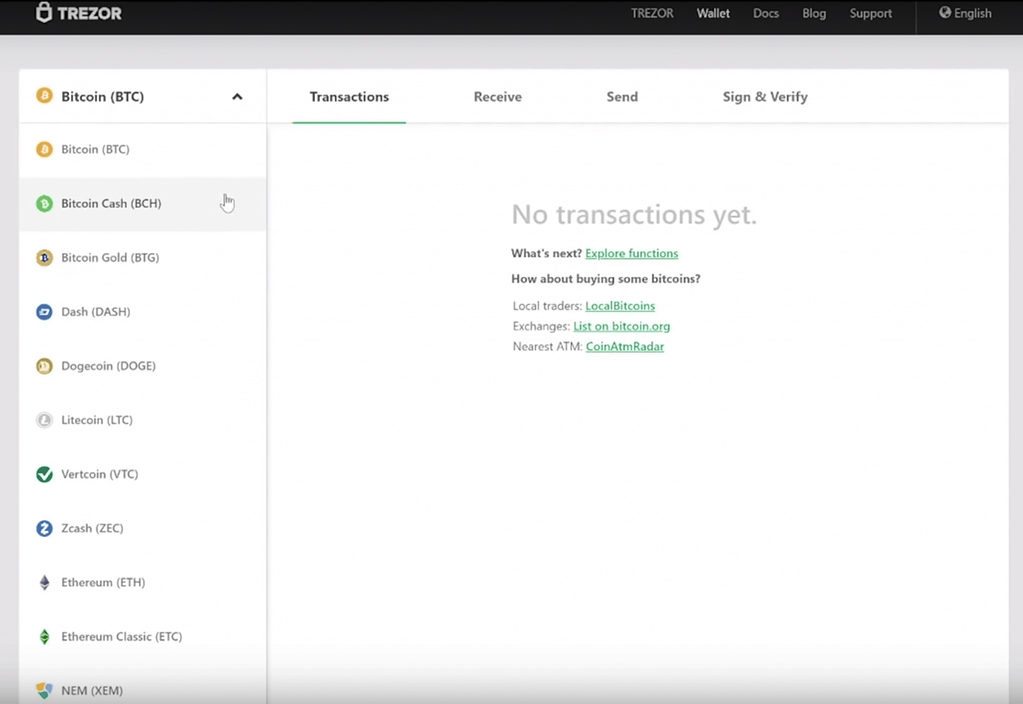 Currently, the Trezor is supported by decentralized exchanges such as Binance DEX, IDEX or Switcheo exchanges.
Multi-currency support 3/5
3rd Party Wallet Support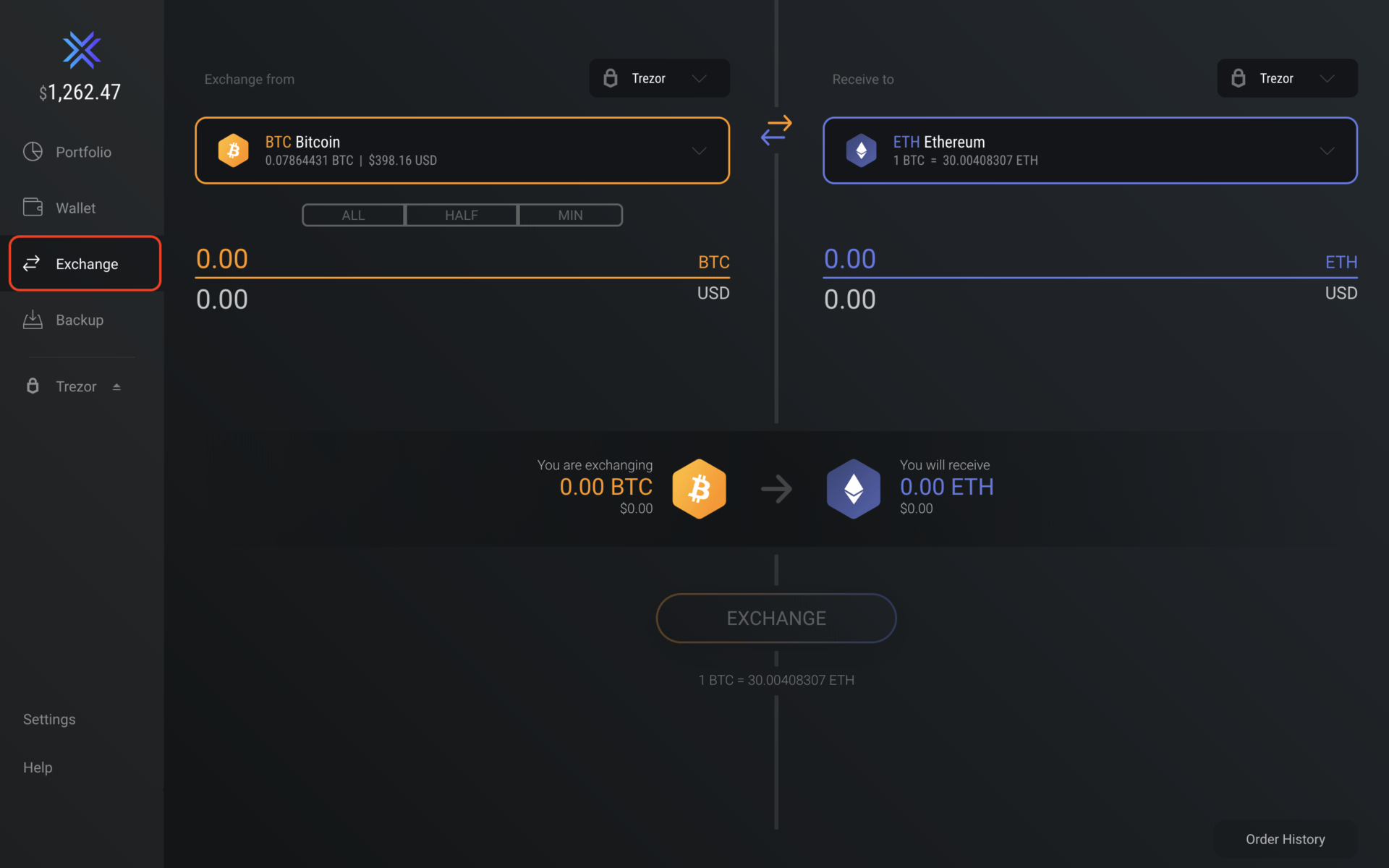 3rd party wallets like Exodus Wallet and others (MetaMask, etc.) offer Trezor support and allow for access to the hardware wallet inside of Exodus. This means users will be able to choose between different wallet interfaces and enjoy unique features offered only by Exodus, such as direct exchange of currencies.
Hardware Design
The device is relatively compact at 2.52in x 1.54in x 0.39in (64mm x 39mm x 10mm) and weighs 0.77 oz (22 grams).
It also has an LCD size of 240 x 240 pixels.
With the LCD screen, users can edit and configure the wallet according to their taste.
The sleek design makes it an upgrade to the previous Model One. Instead of buttons, the device has a touch screen available for ease of use.
However, I find the touch screen is still small and can be hard to use. I eventually settled on pressing the screen with my pinky finger.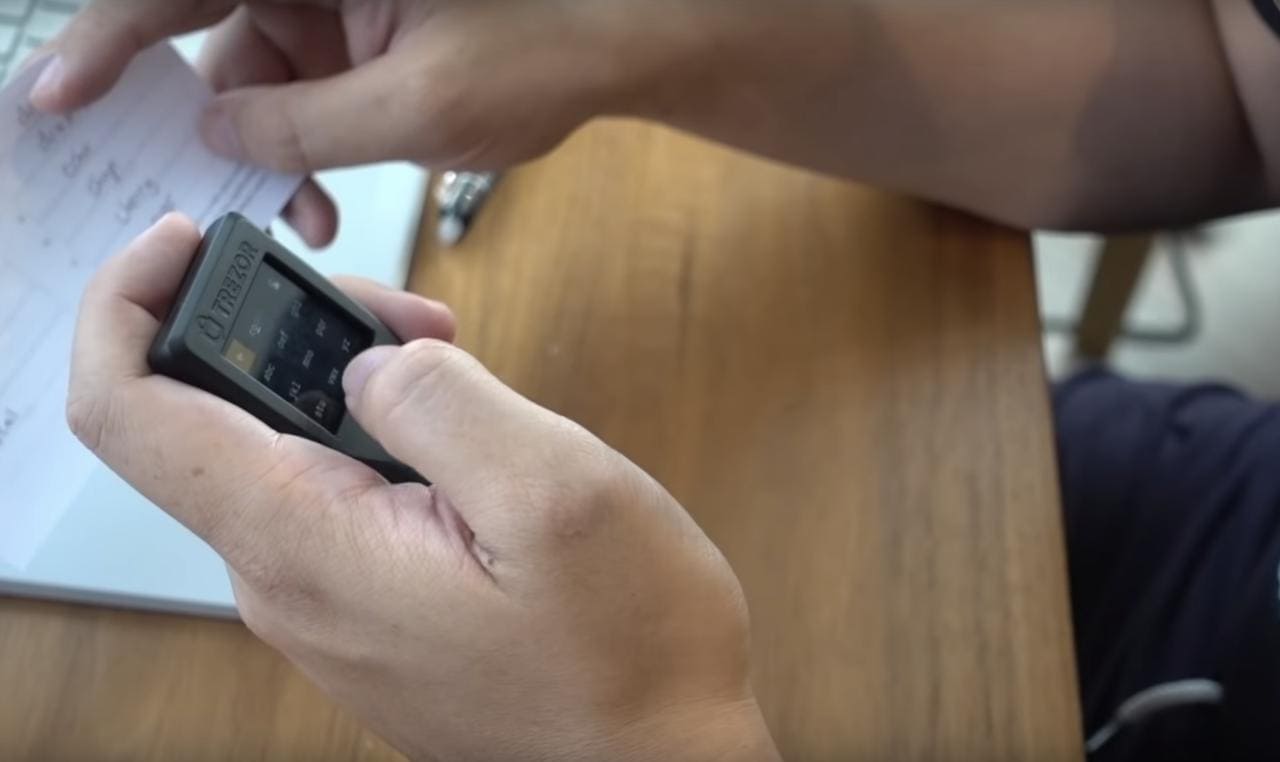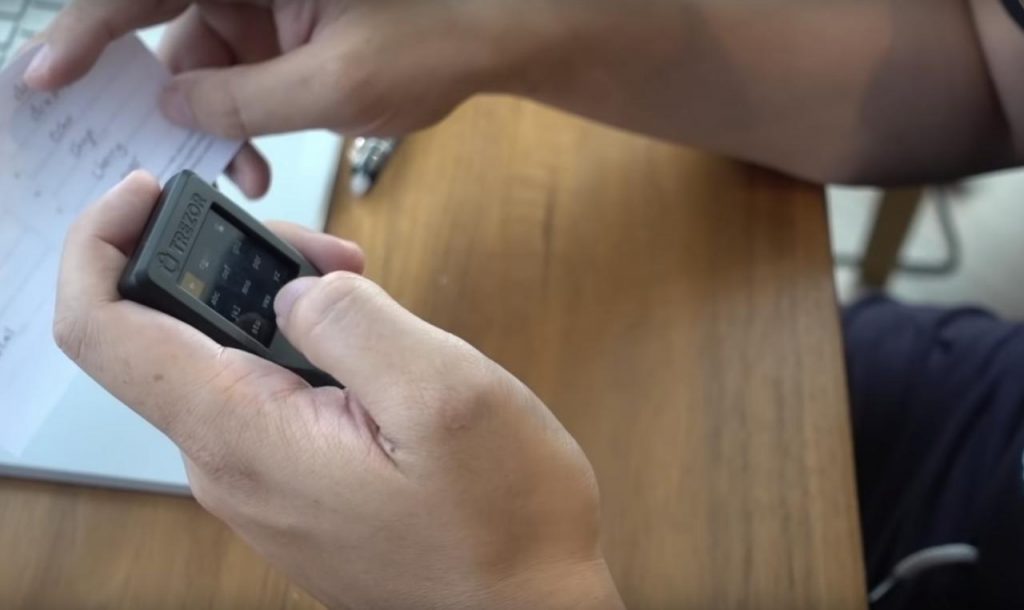 The device works with a broad range of operating systems. Thus, users won't have the problem of connecting it with Windows, Linux, MacOS. They also have Chrome extensions available for those who wish to use it. The user interface gives users the option to change the language and view transactions via the touch screen.
Hardware design 5/5
Ease of use 4/5
Mobility
The device supports Android mobile and laptop devices. There is currently no support for iOS.
Users will need to download the Trezor Manager from the Google Play Store, which enables them to manage the wallet from their mobile phones. The mobile app can be used in sending cryptocurrencies, generating addresses, and viewing the details of a user account.
With the device, users can also connect with other wallet apps, including Mycelium, MyEtherWallet, Exodus, Electrum and MetaMask.
It also supports integration with Bitstamp and Bitex exchanges. So users can sign in and send cryptocurrencies to these exchanges directly using the Trezor device.
Is Trezor Model T worth it in 2023?
At the official price of US$219 (NOW ONLY $186 UNTIL 21 MAY!), it is an excellent cryptocurrency hardware wallet.
However, some people may consider the price too high despite its functions and high-security level. It is quite an investment if you are new to cryptocurrencies or only trade cryptocurrencies casually.
The touch screen, its support of over a thousand cryptocurrencies, and its high-security features are some of the reasons that could convince people to purchase this crypto hardware wallet.
Verdict
Deciding whether or not to purchase the Trezor Model T over other available cryptocurrency hardware wallets has a lot to do with what features you are looking for.
The wallet supports over a thousand cryptocurrencies. Thus, virtually half of the cryptos available in the market can be stored on the device.
Its integration with exchanges such as Bitstamp, Coinmap, and Bitex also makes it a good choice.
However, one significant downside is that the device does not support IDEX or Switcheo exchanges. The latest findings from Kraken Security Labs on physical hacks on the device are also extremely concerning.
Security Rating: 3/5
Multi-currency Support: 4/5
Hardware design: 5/5
Ease of Use: 4/5
Final score: 4/5
GET YOUR TREZOR MODEL T!

Trezor Model T Product Specifications (Technical Specifications)
Processors
ARM Cortex-M4 processor @ 168 MHz embedded on STM32 F2 microcontroller
Compatibility
64-bits desktop computer (Windows 7+, macOS 10.8+, Linux). Compatible with Android smartphones.

Connector
USB type C
Certification
Nil
Size
Size: 64mm x 39mm x 10mm
Weight: 22g
Supported Assets
1050+ Supported assets