What is Vechain? VeChain ($VET) is a next-generation smart contract blockchain platform focused on solving enterprise and supply chain management solutions. The blockchain supports the creation of smart contracts – self-executing contacts that have a guaranteed outcome without third-party trust. Vechain's unique advantage is that it has close relations with the big four auditing firms, such as Pricewaterhouse Cooper, who will use blockchains to audit firms.
Vechain is designed to can solve enterprise problems such as:
Anti-counterfeit for Luxury Brands – through the use of smart chips, Vechain tracks each individual item and prevents duplication. Vechain Toolchain allows anyone to create anti-counterfeit tags.
Cold-chain Logistics – ensure that food doesn't spoil during transportation and storage by using smart IoT sensors that automatically report crucial information to the blockchain.
Automobile – keep a tamper-proof record of vehicle data including repair history, insurance, registration, and driver habits.
Carbon Credits – Quantitatively track the carbon contributions of a particular company to reduce carbon emissions. For retail users, the app is already available on WeChat. Consumers engaging in low-carbon behaviors (e.g. purchasing low-carbon products) would be rewarded with credits that can be redeemed for environmentally friendly goods or donated to charity.
Clinical trial traceability platform – with a partnership with Bayer China, Vechain will use blockchain to solve problems of digitalized clinical trial traceability.
Using blockchain technology, VeChain makes it simple and secure for product manufacturers to collect, manage, and share important product data with vendors and consumers throughout the life-cycle of a product.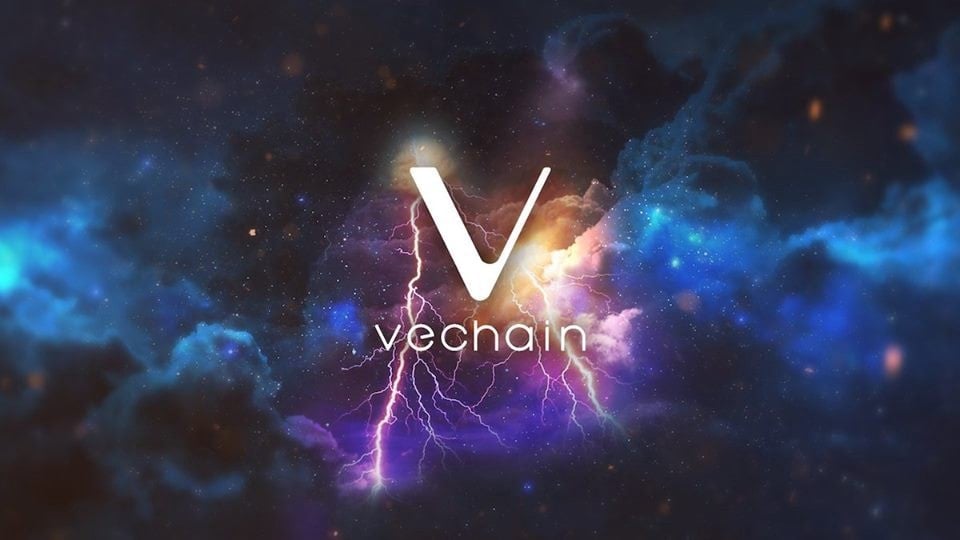 Key Features of Vechain
Public blockchain Anyone can read, write and deploy decentralized applications and smart contracts onto the VeChainThor blockchain.
In-house IOT and supply chain management technology Proven blockchain implementation experiences in industries such as luxury goods, liquor, and agriculture.
Native Fee Delegation The blockchain supports the implementation of native fee delegation, which means dApp users do not need to hold VET or VTHO to write transactions if associated gas costs are specified by the developers to be sponsored.
VeChain Ecosystem
To achieve its ambitious vision, VeChain has developed a powerful blockchain-enabled enterprise software platform. The Platform enables manufacturers to assign products with unique identities, which then allows manufacturers, supply chain partners, and even consumers to interact with the product through the platform. It uses blockchain technology to ensure the security of the data collected, allocating private keys to all participants within the supply chain.
Products are assigned a unique ID, which is stored simultaneously on the blockchain and attributed to the product with an NFC chip, RFID tag or QR code. At any point during the product's life, the chip, tag or code can be interacted with, whether by a distribution or retail partner ascertaining batch membership, or a consumer wanting to learn more about a product. The Company envisages a broad range of applications, including brand protection, anti-counterfeit, and food safety.
VeChain has existed since 2015 and migrated its previous private and consortium blockchain to its public VeChainThor blockchain in 2018. This move opens up the advanced features found on the blockchain to any developer or third party to develop and write applications on the platform. There have been several companies that chose to build their business on top of VeChainThor, including Plair and 8Hours Foundation, as well as several independent community developers.
Vechain Roadmap in 2023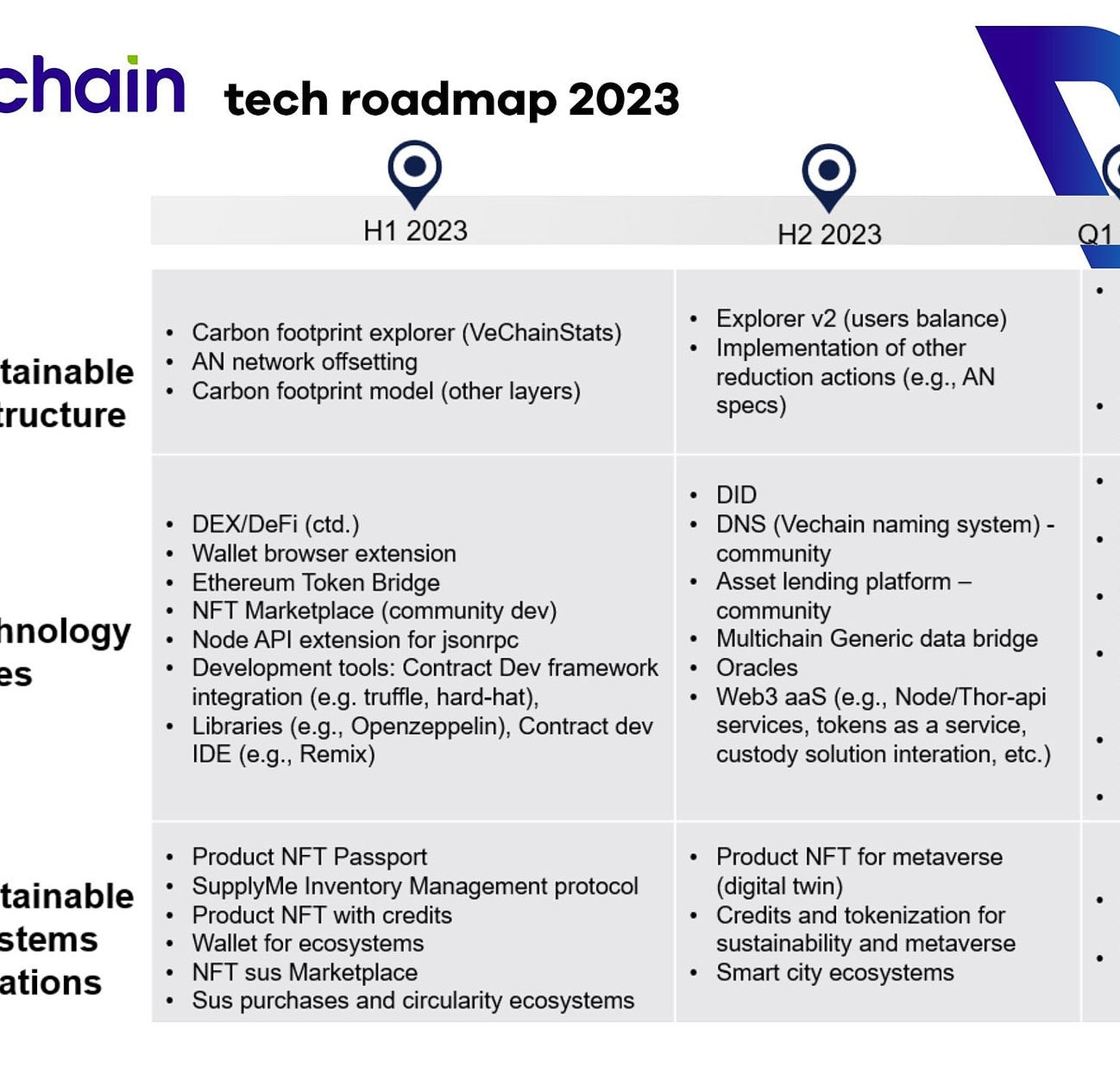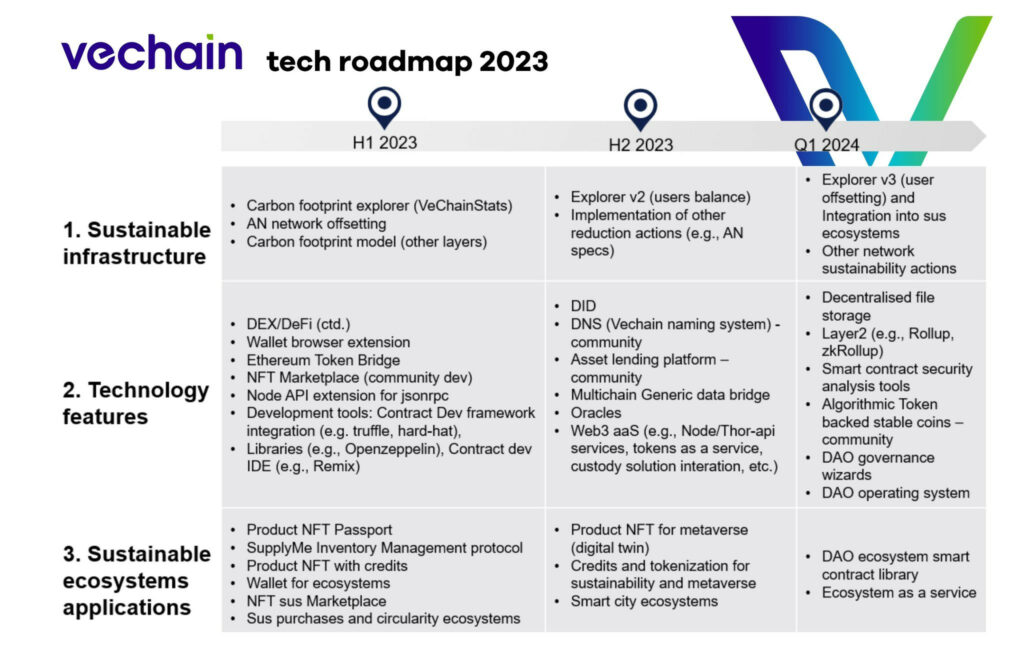 Vechain Token Economics
Vechain uses a dual-token economic model. The primary token, VeChain Token (VET) is used to represent value on the network, with various mechanisms designed to stabilize the price of VET over time.
VET holders will also automatically generate the utility token, VeChain Thor Token (VTHO). VTHO is a "gas" currency, and is required to send transactions or perform actions on the network. Regular network users do not have to worry about separately buying VTHO though, as it is automatically generated in proportion to the amount of VET held. When a transaction is executed, 70% of VTHO is permanently destroyed ("burned") and 30% is given as a block reward to Authority Node holders.
This dual-token economic model was introduced to improve network economics. This system is designed to help developers on the network. Developers holding enough VET will be able to use the network for free, as the VTHO generated will be enough to pay for transactions. If a developer is developing a transaction-intensive app, they can also look to use the multi-party payment protocol.
[wp-compear id="5256″]
In short:
Vechain Token (VET) serves as a reserve for economic staking and value transfer on the platform. VET can be "staked" in various economic nodes and generate VTHO which powers transactions on the network.
VeThor Token (VTHO) is the "gas" required to perform transactions and interact with smart contracts. Each time a transaction is made, VTHO is consumed and destroyed.
Using and Storing Vechain
Vechain can be stored safely on the VeChainThor Wallet which is available on smartphones (iOS and Android). The mobile wallet securely encrypts and provides keys to provide maximum security for Vechain holders.
What are VeChain Nodes?
Nodes are traceable wallets (such as the VeChainThor wallet) that have a specified minimum amount of VeChain stored inside. There are 2 types of nodes: Authority Nodes and Economic Nodes, both of which have their own requirements, functions, and benefits.
Authority (Thrudheim) Nodes: Securing Vechain by Proof of Authority
At the heart of Vechain are the 101 Authority Nodes that process and validate all the blockchain transactions, as well as govern the network via a voting mechanism. These Authority Nodes are selected by the Vechain Foundation and go through a full application and KYC procedure. As a reward, Authority Node holders receive the highest VTHO production rate and voting rights. Authority Nodes are generally owned by large enterprises and trusted individuals to ensure decentralized trust. Little is known about the identity of these Authority Node holders for security reasons, but several large enterprises such as DNV GL and PwC have come forward saying they hold Authority Nodes.
Economic Nodes: Providing stability to the ecosystem through staking
Economic Nodes do not validate blockchain transactions, rather they keep the Vechain ecosystem stable by keeping a certain amount of VET tokens in their VeChain Thor mobile wallet. There are different tiers of economic nodes and the more VET tokens staked for a longer period of time, the higher the rewards.
To become a Normal Economic Node holder, a minimum of 1,000.000 VET for 10 days is required.
More dedicated node holders can join VeChain's X Node program which offer even more rewards. For X Node holders, holding a minimum of 600.000 VET at all times is required.
There are 4 types of rewards depending on the type of Node held. These range from earning a sum of VTHO per day, rewards from the Company's Foundation Reward Pool, to whitelist access to VeChain ICOs.
Learn more about the various types of Nodes and rewards.
History of Vechain
VeChain started in 2015 with the establishment of its company in Shanghai. Founded by CEO Sunny Lu (ex-CIO of Louis Vuitton China), the Company has been developing enterprise-focused solutions based on its private blockchain. As the trend towards better decentralization occurred in the blockchain industry, VeChain migrated to a consortium blockchain before finally establishing the VeChain Foundation and starting their final migration to a Proof of Authority (PoA)-based public blockchain platform.
The Foundation's vision is to create greater market transparency and provide consumers with access to more detailed information about the products they buy, sell, and interact with. By having a full 360-degree view of the supply chain, with all components securely recorded and stored in a tamper-proof distributed ledger, retailers and manufacturers can be certain of the quality and authenticity of their products, guaranteeing consumers that what they are buying is really what they think it is.
VeChain boasts partnerships and lives use cases with many notable partners, including DNV GL, PwC, Deloitte, Walmart China, BMW, BYD Auto, Bayer China, H&M, LVMH, ENN, AWS, PICC, ASI Group, etc.
Key VeChain Partnerships
DNV GL
DNV GL was founded in 1864 and has 300 offices worldwide. They provide quality assurance services to companies in the maritime, oil and gas, and power and renewables industries.
DNV GL issues Management System Certificates at the end of their inspection and certification process. This evidences that the company's processes and products meet international standards.
DNV GL is a partner and shareholder of VeChain. Both Companies share the belief that the future of assurance lies in blockchain technologyAt VeChain Summit 2019, DNVGL announced it has completely migrated its private blockchain to the VechainThor
Since the partnership announcement, DNV GL has jointly developed several products including the Low Carbon Ecosystem and MyStory, a traceability and marketing solution. DNV GL has also reaffirmed its commitment to the VeChain ecosystem by migrating its private blockchain onto the VeChainThor public blockchain for its clients. DNV GL also gave each client a digital Non-Fungible Token (NFT) wallet so that each customer has a digital identity and can access and interact with the DNV GL ecosystem. Through this, DNV GL has issued more than 900,000 wallets, compared to Ethereum which only has 400,000 wallets.
BMW
In March 2018, BMW confirmed VeChain's participation in the BMW Startup Garage Programme, a partnership program whereby BMW will work with the participant to develop their technology and purchase it for BMW's use.
During the 2019 VeChain Summit, it was confirmed that VeChain and BMW will jointly develop a DApp called VerifyCar for BMW cars. VerifyCar will record vehicle information onto the VeChainThor blockchain. Examples of information which will be recorded include a vehicle's mileage, insurance and service records.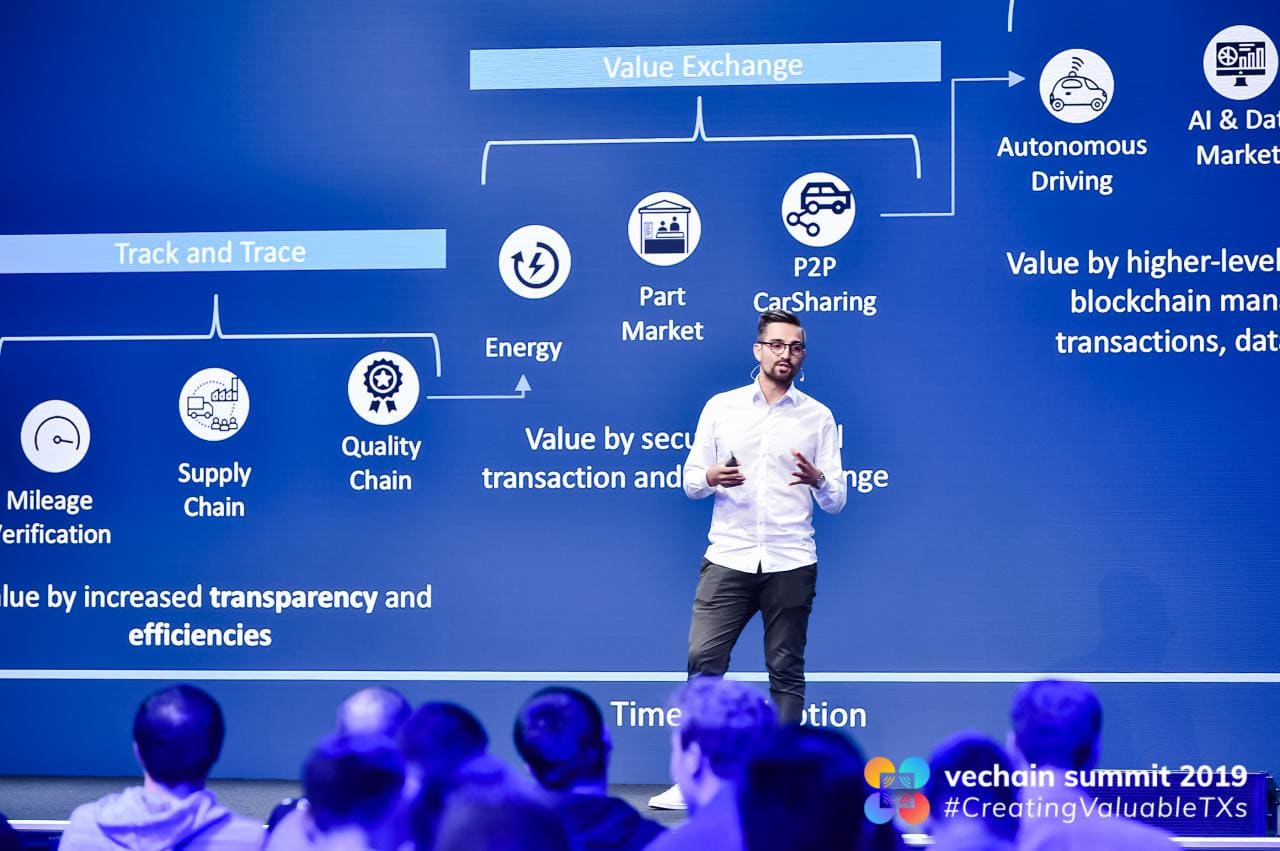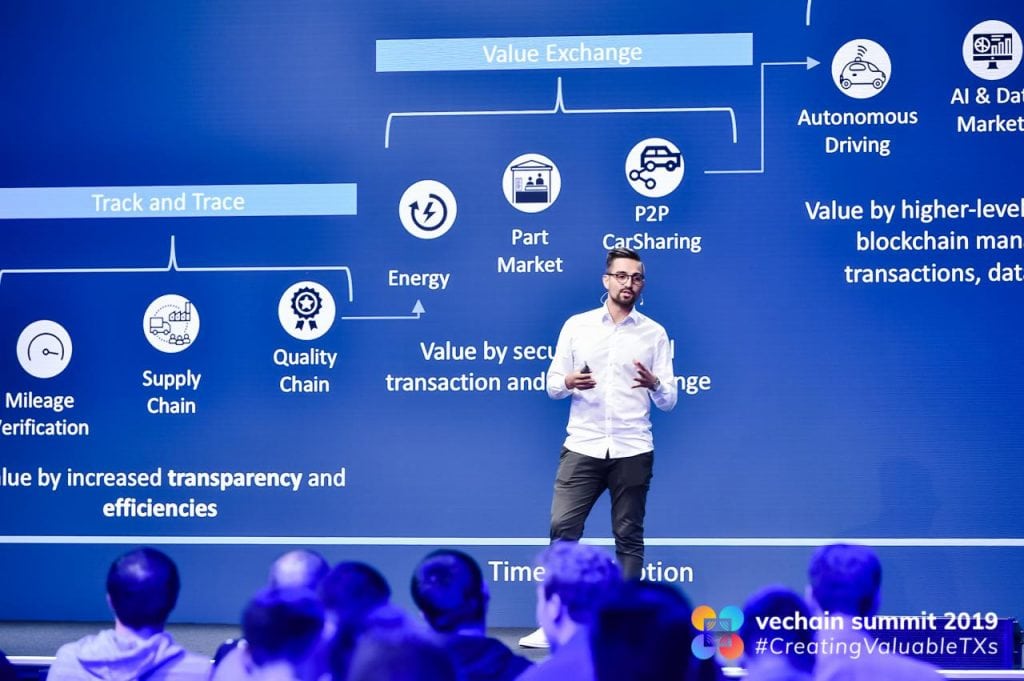 PriceWaterHouseCoopers (PwC)
PwC is known as one of the "Big Four" auditors. They are a network of firms in over 150 countries and provide services to 420 of the Fortune 500 companies.
PwC has 3 major service lines:
Assurance providing financial audits;
Advisory on actuarial and insurance management solutions and human resource services; and
Tax planning and consultancy services.
VeChain has partnered with PwC since May 2017 to jointly develop and promote the adoption of blockchain technology. After much speculation, details of their partnership were announced during a joint press conference with PwC and Walmart in June 2019. It was announced that Vechain and PwC were also working with Walmart China, and had launched the Walmart China Blockchain Traceability Platform built on the VeChainThor Blockchain. The Platform takes on the challenge of food safety by using VeChain's technology to allow Walmart China to implement a traceability strategy for its products. Consumers can scan the products and would be able to view detailed information on the product, such as its source, logistics process, product inspection reports etc.
At the time of the announcement, an initial 23 Walmart product lines were tested and launched on the Platform. By the end of 2020, it is expected that Walmart's China's traceability system will see traceable fresh meat account for 50% of its fresh meat sales, traceable vegetables will account for 40% of its total sales of vegetables, and traceable seafood will account for 12.5% of the total sales of seafood.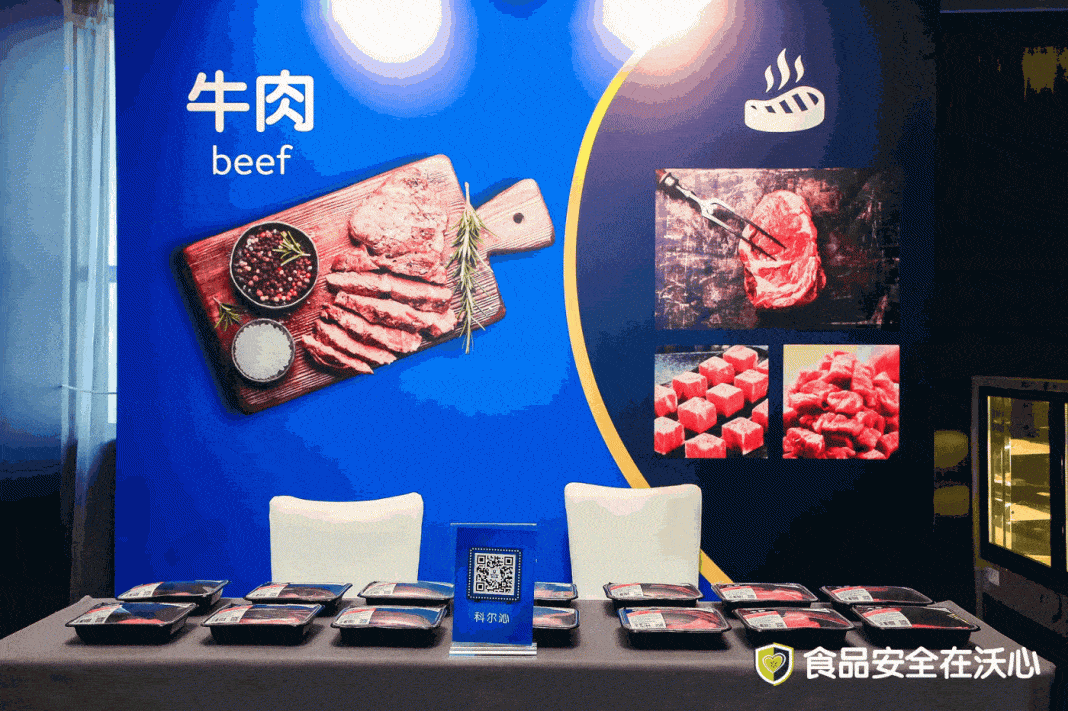 Bayer China
The partnership between VeChain and Bayer China, the Greater China arm of one of the world's leading pharmaceutical companies was announced on 28th May 2020. VeChain has created CSecure, a clinical trial traceability platform to be used in Bayer's research and development of medical interventions such as drugs and other treatments. Learn more about Vechain and Bayer's partnership.
Additional reading
Check out VeChain Insider's complete list of VeChain's partnerships and details and our recap of the announcements at the 2019 VeChain Summit.
FAQ
What is VeChain?
VeChain is a blockchain-enabled platform that provides a comprehensive governance structure, a robust economic model, and advanced IoT integration to help enterprises improve supply chain management, asset tracking, data management, and more.
What are the benefits of using VeChain?
VeChain offers a wide range of benefits, including improved transparency, enhanced security, improved traceability, increased efficiency, cost savings, and more.
How does VeChain work?
VeChain uses a combination of blockchain technology, smart contracts, and IoT devices to create an immutable, distributed ledger that can be used to track and manage assets, contracts, and data.
What industries can benefit from VeChain?
VeChain has applications in a variety of industries, including supply chain management, asset tracking, data management, healthcare, finance, and more.
What is VeChain Thor?
VeChain Thor is the native blockchain platform of VeChain, which enables users to develop decentralized applications (dApps) and smart contracts.
Where can I buy Vechain
Currently, the best exchange to trade both the $VET and $VTHO token is Binance – it has the most number of traders and highest liquidity. You can purchase VET on cryptocurrency exchanges such as Binance, Huobi, and OKEx.
What is VeChain's token?
VeChain's token is called VET, and it is used to power the VeChain network and reward users for their contributions.
What is VeChain's roadmap in 2023?
The VeChain Foundation says the project's developers plan to spend the first half of the year at work on a carbon footprint explorer, a wallet browser extension and an Ethereum (ETH) token bridge, among other projects.
Resources:
Website https://www.vechain.com
Foundation: https://www.vechain.org
Medium (update and key articles): https://medium.com/@vechainofficial
Development Plan https://cdn.vechain.com/vechain_ico_ideas_of_development_en.pdf
Telegram https://t.me/vechain_official_english
Vechain Mainnet Launch Guide http://www.asiacryptotoday.com/vechain-mainnet-launch