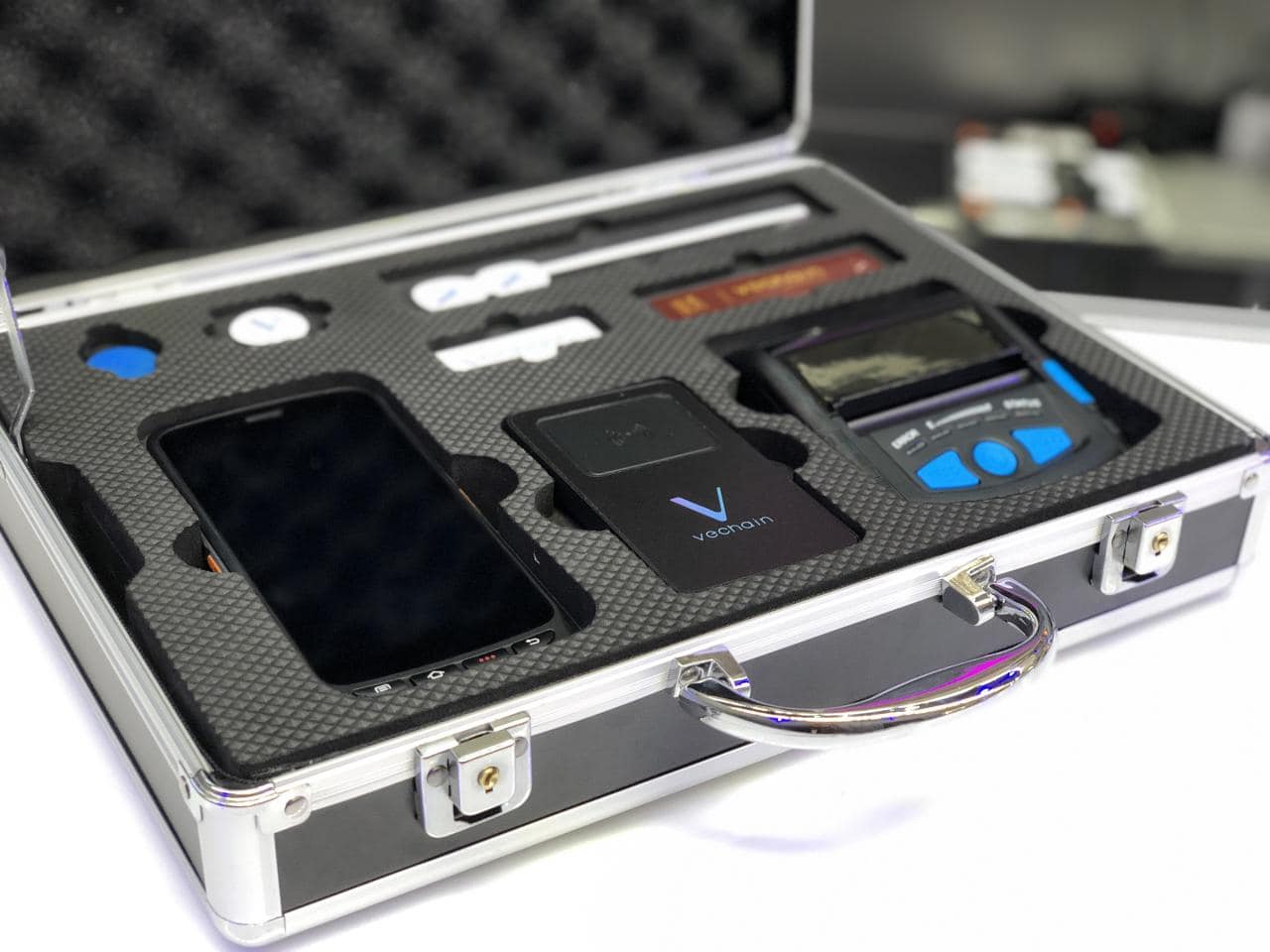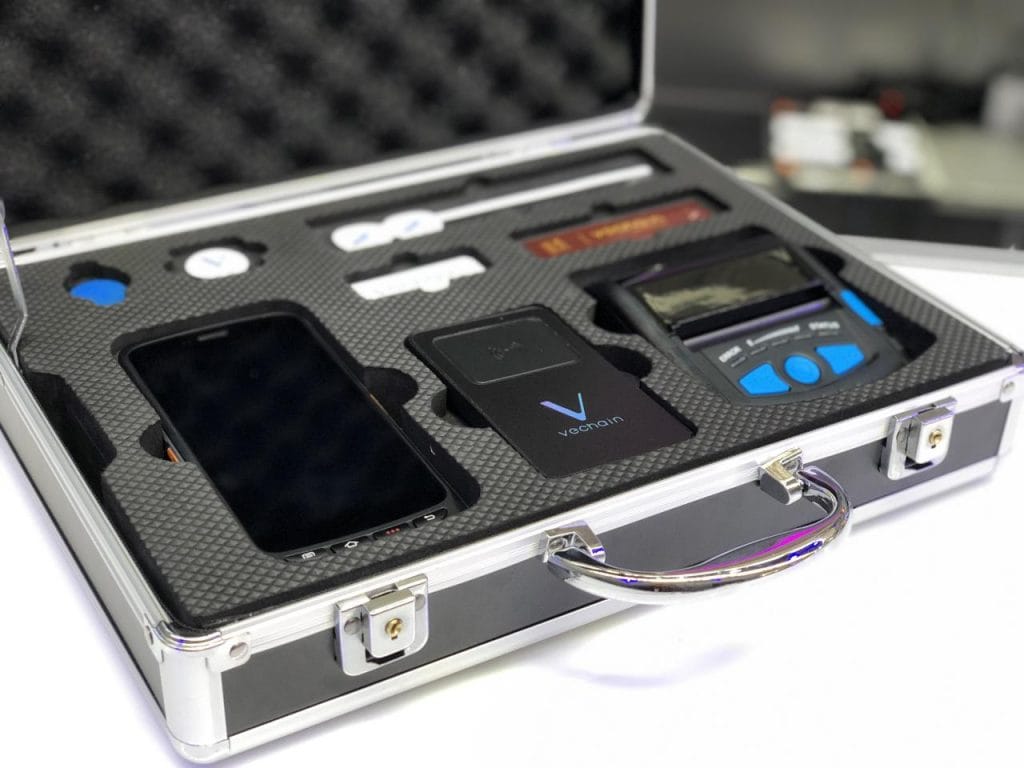 VeChain ToolChain could bring blockchain technology to the masses. Toolchain allows anyone to use the power of blockchain without complicated programming or engineering. We always hear a lot about blockchain projects including VeChain partnering with big names. Examples being DNVGL, BMW, PwC and others (Click here to find out more about Vechain and its partnerships).
According to statistics from the United Nations, over 90% of firms worldwide are Micro-, Small and Medium-sized Enterprises (MSMEs).
VeChain's ToolChain seems to recognise their importance and is bringing its blockchain technology to them.
What is VeChain?
VeChain is a blockchain platform which supports the creation of smart-contracts. These are self executing contacts that have a guaranteed outcome without third party trust. This allows for the creation of decentralized applications which is intended to solve enterprise problems such as anti-counterfeiting and cold-chain logistics. To learn more, check out our article VeChain Explained or our VeChain in a Nutshell video below.
For more nutshell videos, why not check out our Cryptocurrency in a Nutshell playlist to learn more about other projects?
What is ToolChain?
ToolChain is VeChain's latest product. It was announced at the VeChain Summit 2019 (Click here for a recap).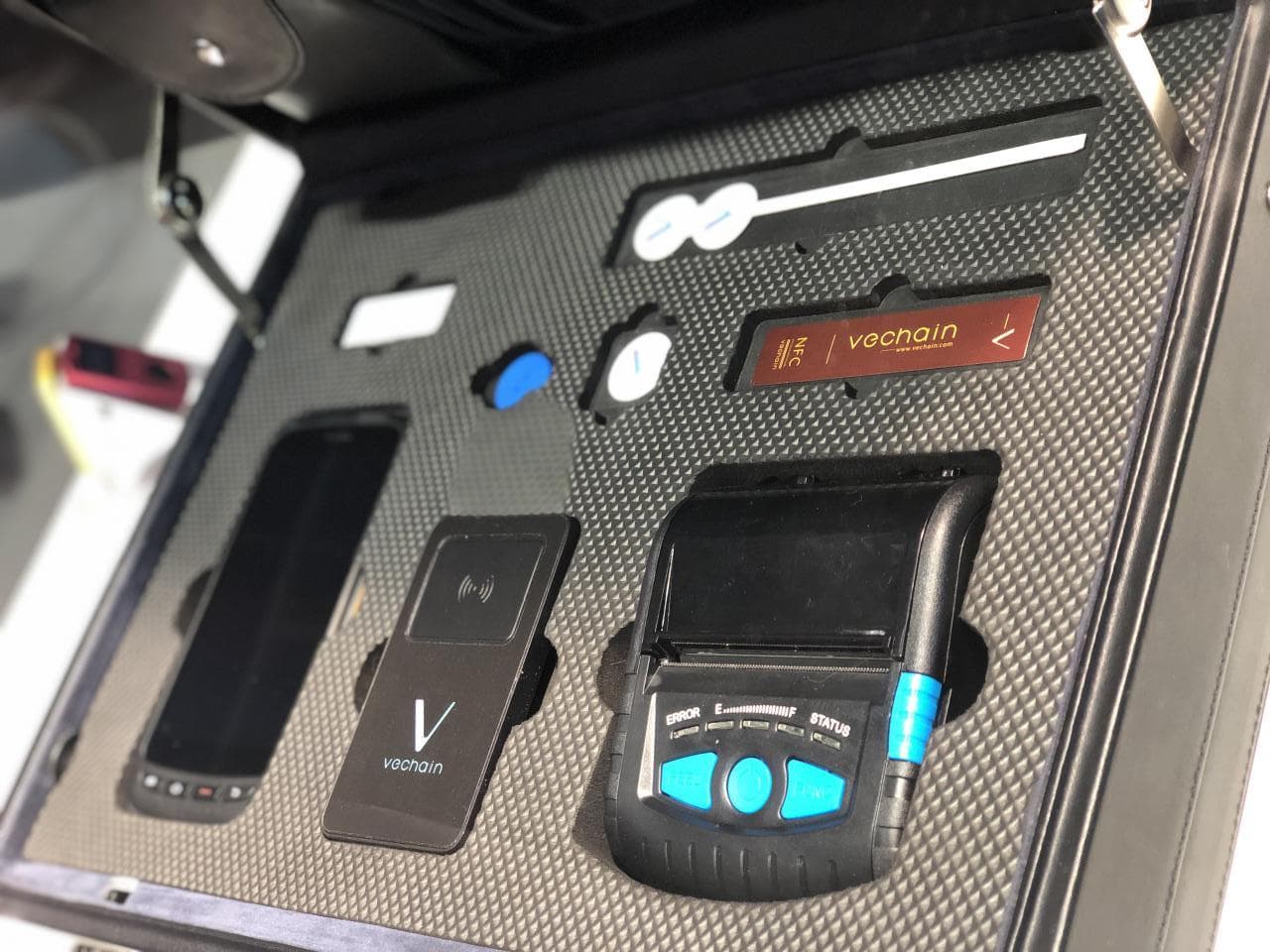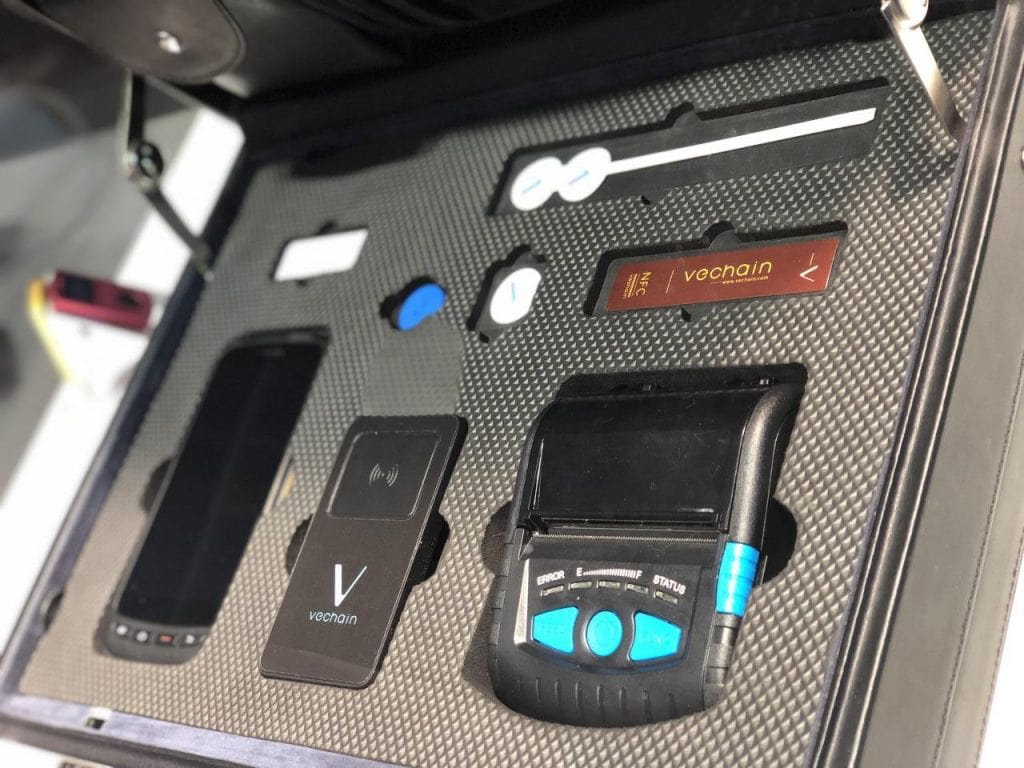 ToolChain is a kit containing all the necessary hardware, software and service protocols to onboard a business onto the VeChainThor blockchain.
There are 3 Versions of the ToolChain kit: Standard, Developer and Channel Partner. This is so that businesses with any levels of technical capability can use VeChain's technology.
Standard Version
The Standard Version provides standarized application modules, tools and Internet of Things (IoT) devices. It was designed for MSMEs without the capability to develop their own blockchain-based lifecycle management solution. Businesses can be onboarded onto the VeChainThor blockchain within 30 minutes.
Developer Version
The Developer Version is designed for enterprise customers with stronger technical capabilities. It will allow enterprises to develop various applications based on the VeChainThor blockchain tailored to their needs.
Channel Partner Version
Channel Partners will be able to have independent deployment and multi-dimensional customisation of ToolChain.
VeChain ToolChain at a glance
The ToolChain hardware kit contains:
QR code printer and application software to print QR codes.
NFC writer and software to create digital labels on NFC tags.
IoT devices, RFID chips and sensor devices
Handheld terminal devices which will enable ToolChain apps to bond and activate NFC chips, and transfer the data on them.
In terms of software:
ToolChain Admin Center: this app is a command centre. One of its features is that business owners can use this software to configure NFC and/or RFID chips. The Company can ship these NFC and/or RFID chips directly to businesses.
VeChain Work App: this app allows business owners or third party manufacturers to "bind" the physical product to the NFC/RFID chip. To learn more about this app, check out Bsc44's article here.
VeChain Pro app: this app is already available to download. It will be pre-loaded onto the NFC scanner. It allows anyone to view the entire story of the product including proof of authenticity and origin.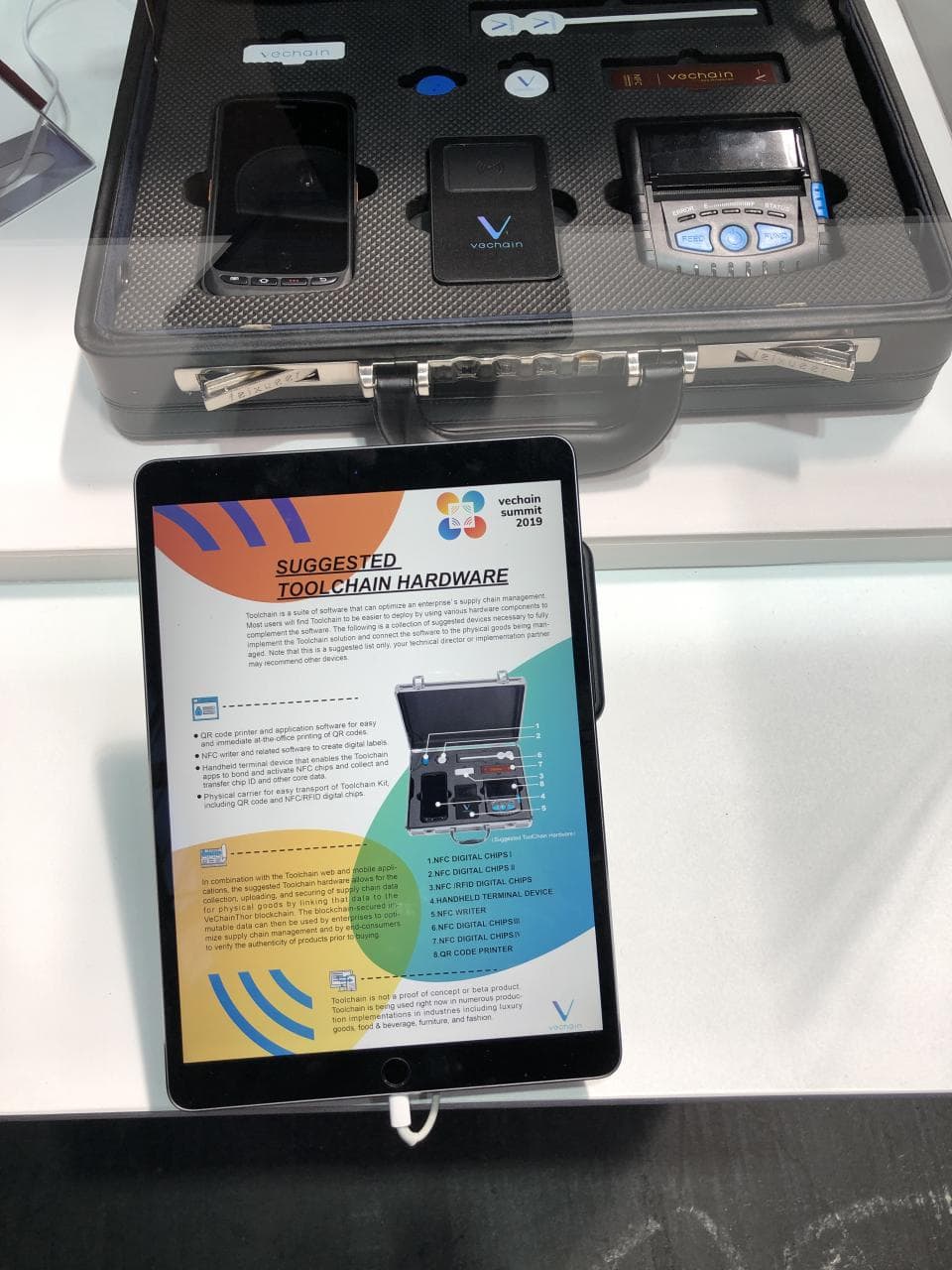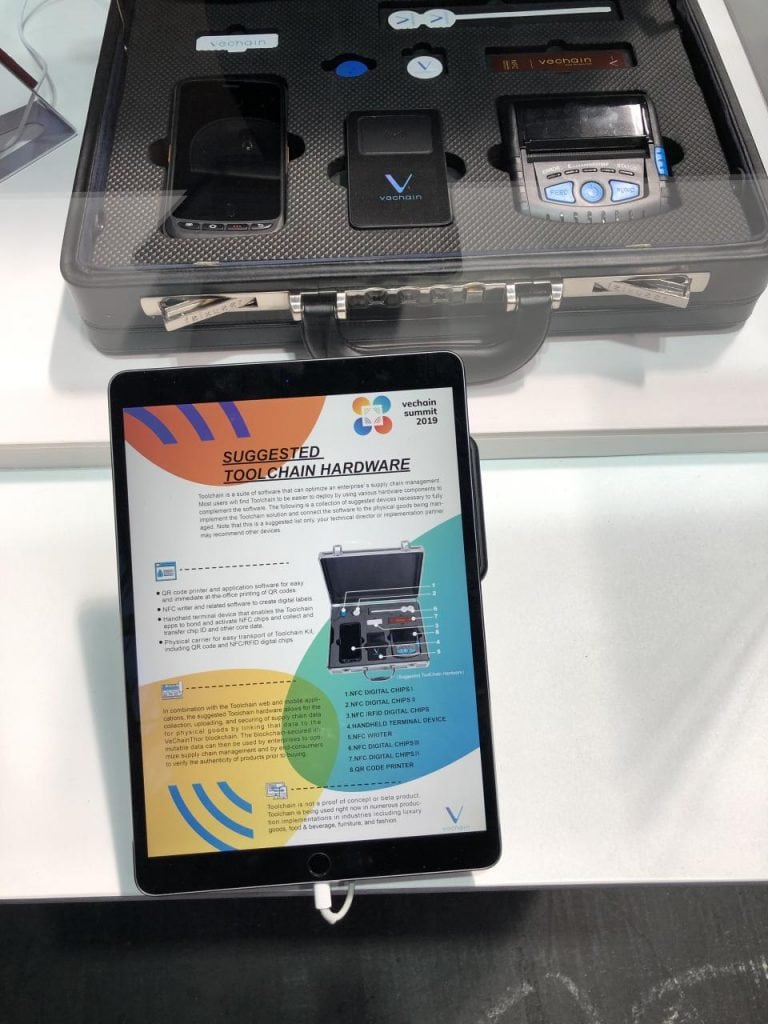 Examples of VeChain ToolChain in use
One of ToolChain's notable users is SBTG Surplus & Co., a custom sneaker artist. SBTG uses NFC chips embedded into its limited edition sneakers. Customers can verify the sneakers' authenticity, origin and other information by scanning them with the VeChain Pro app.
SBTG have recently partnered with Adidas and HBO Asia to produce limited edition Game of Thrones sneakers. These sneakers are powered with VeChain Technology.
Problems with authenticity and quality assurance
MSMEs generally lack technical or financial resources. Hence they have difficulty in ensuring their products' authenticity and quality. They are also vulnerable towards counterfeiters and bad actors in the supply chain. This in turn could seriously damage their reputation.
Even for products from larger corporations, product authenticity and quality assurance is not transparent. We as consumers do not have easy access to information on the supply chain of our products.
Consumers still rely on outdated authentication methods. This is true even for expensive luxury items. As an example, for luxury watches we would compare an items' appearance or check its serial number. Meanwhile there are official databases of serial numbers. The numbers are only etched onto the watch and counterfeiters can easily copy this.
Thus, authenticating a luxury watch requires significant expertise and experience. Whilst counterfeiters are always trying to make their watches look more authentic.
Can VeChain ToolChain bring mass adoption through MSMEs?
ToolChain can be a simple and cost effective supply chain management solution for MSMEs. ToolChain could finally give MSMEs the same ability as large corporations to ensure product quality.
As mentioned above, most of the world's businesses are MSMEs. ToolChain could finally bring blockchain to a substantial but overlooked group
Moreover, customers will be able to scan the NFC/RFID chip embedded into the product and see information pertaining to their exact item.
If you want to learn more about VeChain, check out our guide, VeChain explained.
Want to find out more interesting happenings at the VeChain Summit? Check out these videos below!
Mass adoption is starting through…milk?
On 18th May 2019, VeChain announced that its enterprise partner, Bright Food (Group) Co., Ltd ("Bright Food") has put its "Cupids Farm" milk on their BrightCode Commodity Confidence Index Platform ("BrightCode Platform").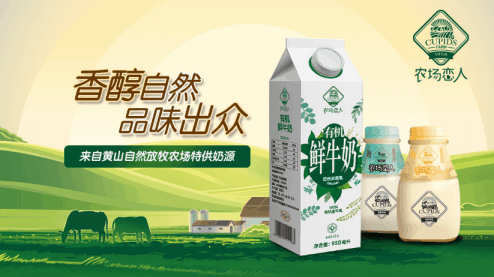 The BrightCode Platform is a blockchain-based commercial ecosystem built upon the Partner Version of VeChain ToolChain. To learn more about the Platform, check out Oliver's article here.
Bright Food was founded in 2006 and mainly produces milk products, sugar, wine, snacks and canned goods. Bright Food's products can be found in over 4000 online shops in China. The Company was listed as one of the ten Chinese companies to watch in the international arena by Forbes Magazine in 2015.
When customers can scan the QR code on bottles of "Cupids Farm" milk, they will be directed to the BrightCode Platform. There, key information on the bottle of milk's lifecycle will be available. For example information on where it was produced, videos of the diary farm, production techniques etc.
VeChain's other partner, DNVGL will be responsible for verifying the source data and tamper proof technology. So customers can be assured that the information presented is authentic.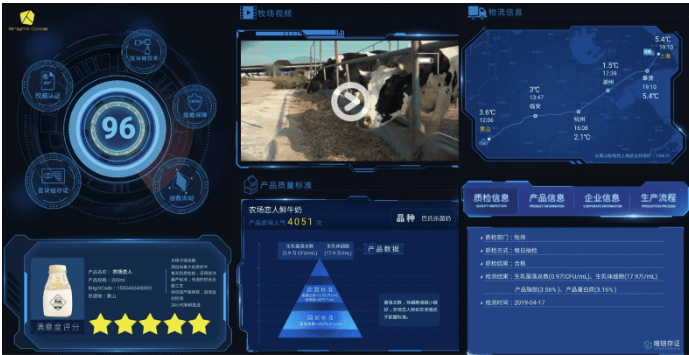 FREE trial now available!
You can now register for a FREE ToolChain trial account by signing up with them! Link Here!