StarkNet is another major ZK-rollup player, and its mainnet is launching soon. This means that a token airdrop is highly likely. In this article, we will explain what StarkNet is and what you can do to receive its airdrop.
Check out our zkSync Airdrop Guide and Scroll Airdrop Guide for another highly anticipated ZK-rollup airdrop.
StarkNet ($STRK) Airdrop Step-by-Step Guide
Here's how to receive a potential StarkNet ($STRK) token airdrop:
Set Up and Use Argent X Wallet
Bridge to StarkNet
Interact with 10KSwap
Interact with zkLend
Bridge out of StarkNet
Mint an NFT on MintSquare
Mint a Starknet ID
Lend assets on Nostra
See below for more details!
What is StarkNet?
StarkNet is a permission-free, decentralized Validity-Rollup (or "ZK-Rollup") that works as a secondary network on top of Ethereum. This allows any decentralized application to have unlimited computational capacity without sacrificing the security and compatibility of Ethereum. This is because StarkNet utilizes STARK, the most secure and scalable cryptographic proof system. The contracts and operating system of StarkNet are coded in Cairo, which enables the deployment and expansion of any kind of business logic. StarkNet's alpha v0.11.0 has just gone live on Testnet. The mainnet upgrade to Starknet alpha v0.11.0 will be decided by a governance vote.
A Closer Look at ZK-STARK
ZK-STARK (Zero-Knowledge Succinct Transparent Argument of Knowledge) is a type of zero-knowledge proof system that guarantees the accuracy and confidentiality of computations on blockchain systems through innovative cryptographic proofs and advanced mathematics. They allow blockchains to move computations through a single off-chain STARK prover, and then confirm the validity of these computations through a STARK Verifier on the blockchain network.
Who is the Team behind StarkNet?
StarkNet is developed by StarkWare Industries, an Israeli software company that specializes in cryptography. The company employs 70 people and has a large team of blockchain engineers. They also work with some of the top advisors in the blockchain industry including Joseph Lubin, the CEO and founder of ConsenSys, the company behind MetaMask.
In May 2022, StarkWare successfully raised $100 million in a Series D funding round led by Greenoaks Capital and Coatue. That puts the company's estimated value at $8 billion.
Leading DApps on StarkNet Ecosystem
A variety of teams and individuals are taking part in building StarkNet and its developer tools. Some of the notable ones include Alchemy, Argent, Infura, Ledger, and OpenZeppelin. Moreover, there are hundreds of DApps, services, and wallets building on the StarkNet ecosystem.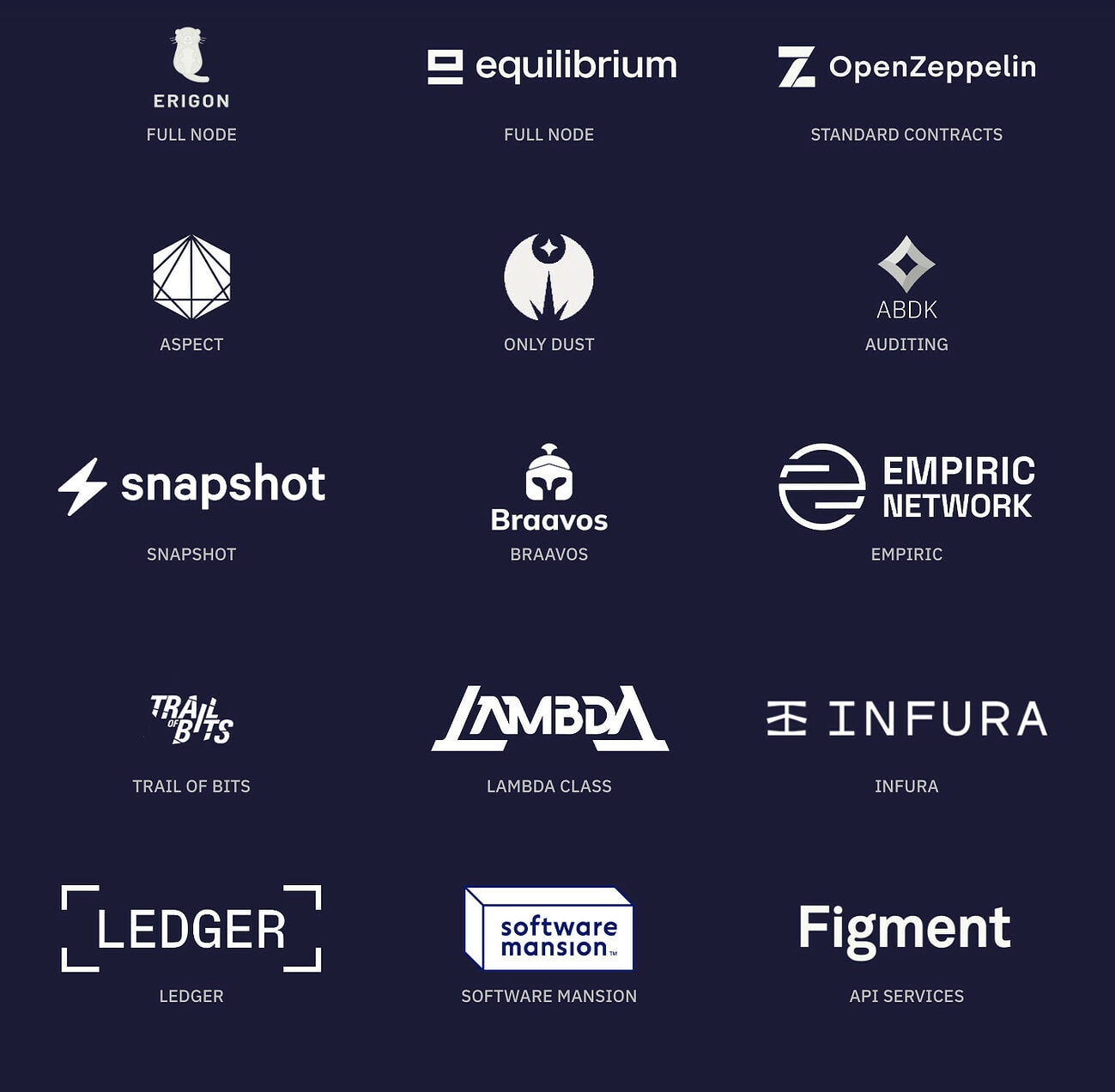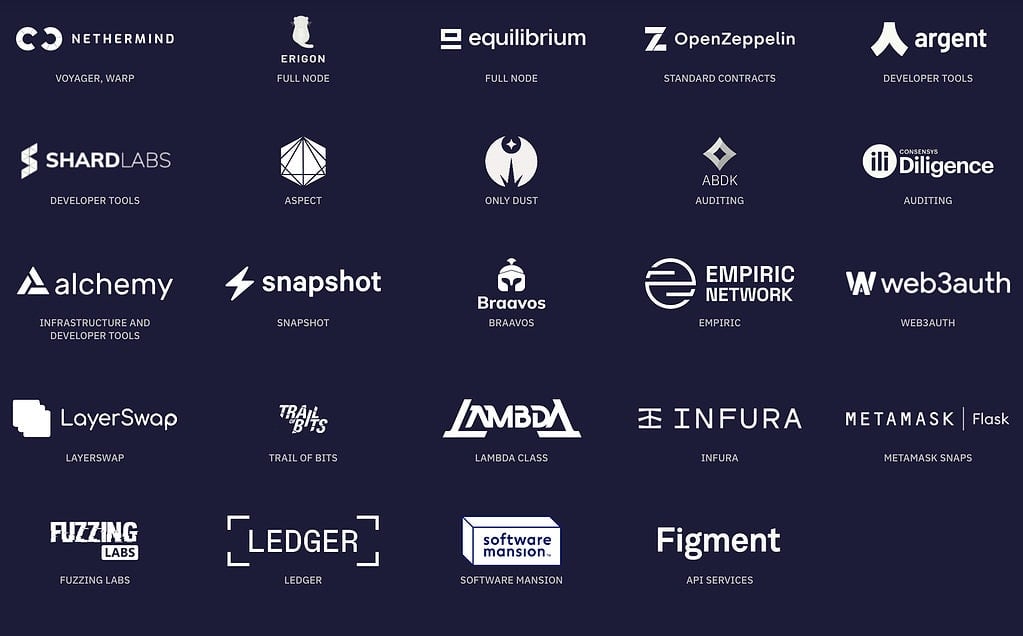 Does StarkNet have a Token?
Yes, StarkNet has deployed their token on the Ethereum Mainnet, with its ticker symbol as STRK. However, the tokens are not up for sale yet, as the Foundation is still determining the mechanism for distributing them. This also involves incentive mechanisms for the community, which means a potential incoming airdrop.
When Will StarkNet Do a Potential Token Airdrop?
Rumours are that StarkNet will do a token airdrop in early 2024. This is because other protocols in the StarkNet ecosystem such as Nostra ($NOS) and Ekubo have also confirmed they will launch a token. And it is expected that these protocols will launch their own tokens soon after StarkNet does.
How to Receive Potential StarkNet Token Airdrop?
The best chance to receive $STRK airdrop is to interact with their testnet. Moreover, some protocols on StarkNet also do not have a token yet. Using their DApps could put you in a position to receive their airdrops as well, allowing you to earn additional rewards!
Here's how to receive a potential StarkNet ($STRK) token airdrop:
Set Up and Use Argent X Wallet
Bridge to StarkNet
Interact with 10KSwap
Interact with zkLend
Bridge out of StarkNet
Mint an NFT on MintSquare
Mint a Starknet ID
Set Up and Use Argent X Wallet
MetaMask does not currently support the Alpha Mainnet, so it is unable to integrate with the StarkNet Layer 2 network. The only option for using StarkNet is through the Argent X wallet. Argent X is the first wallet on StarkNet and is widely used as the main ecosystem wallet with over 400,000 users and is backed by leading investors such as Paragim, Index Ventures, and StarkWare Labs. You can install the browser extension for Argent X at Google Chrome or Mozilla Firefox. Then, create an account on Mainnet. Afterward, you can send and receive funds, discover new NFTs, and swap using Argent X.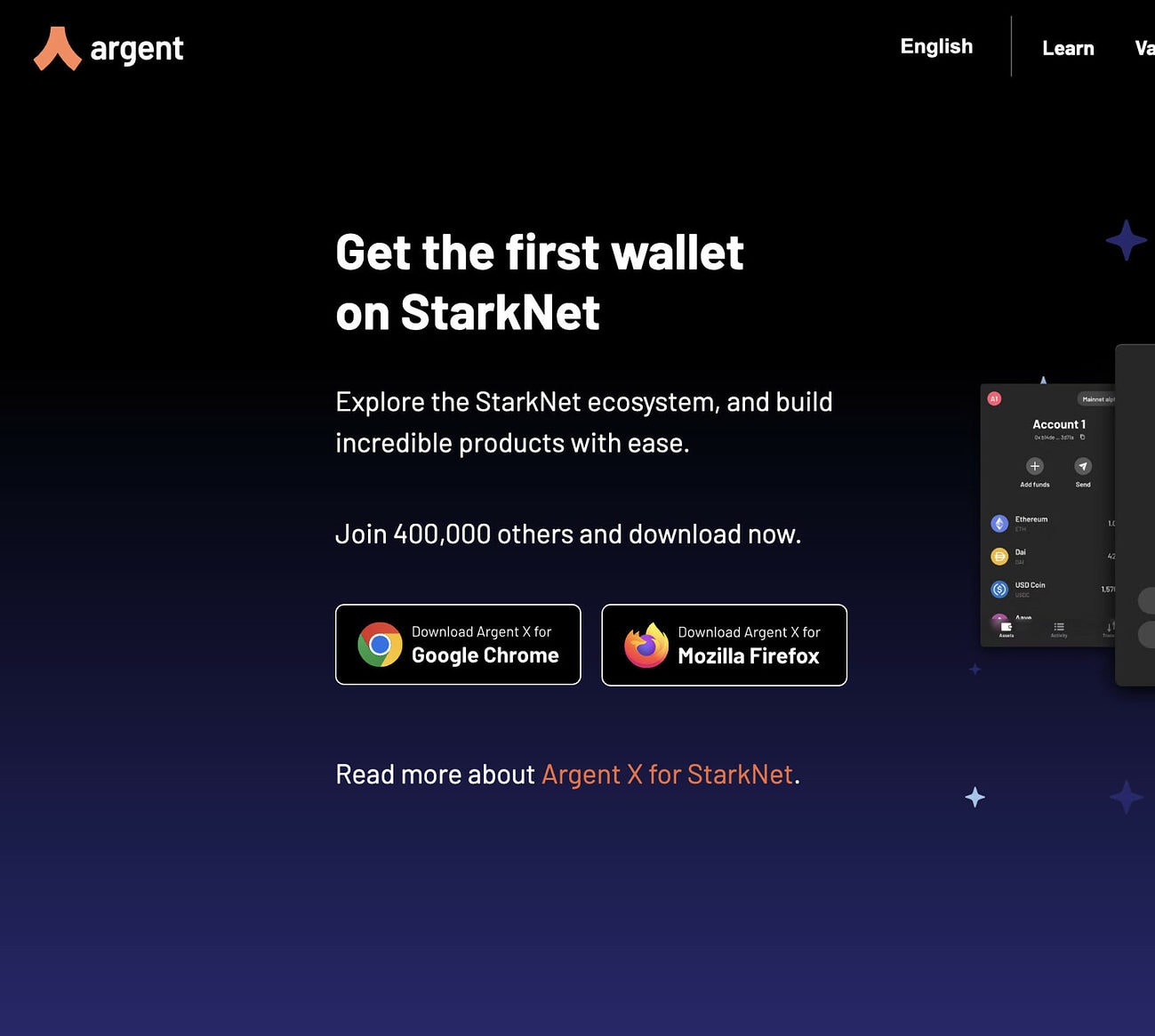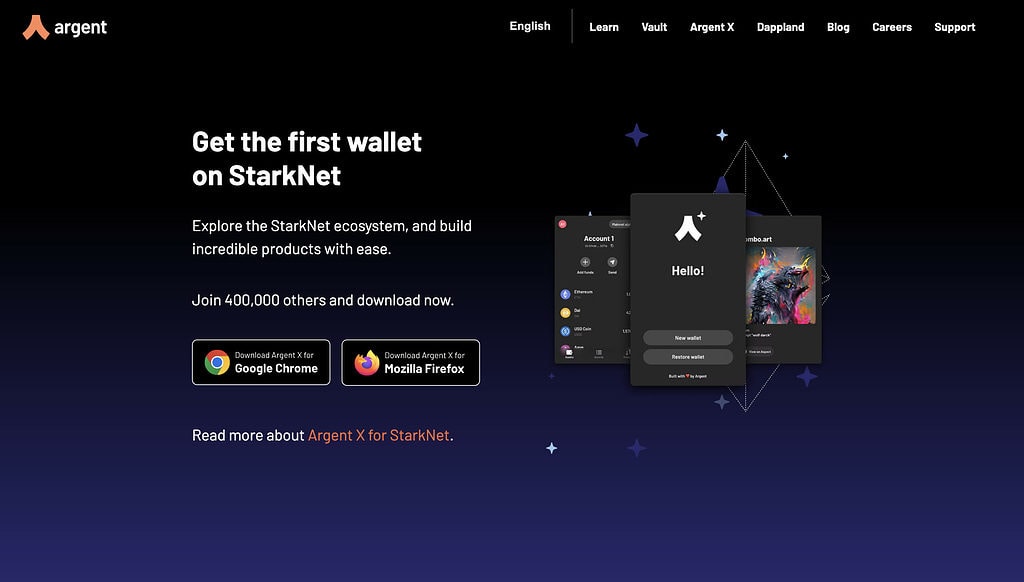 Bridge to StarkNet
To be included in the snapshot, it is important to bridge funds to the StarkNet network. To do this, we recommend using Orbiter Finance. This is usually the cheapest and fastest option. It may also make you eligible for any potential Orbiter Finance airdrop.
Check out our Orbiter Finance Token Airdrop Guide!
You can also use StarkGate which is the official bridge built and deployed by the StarkWare team. Connect your wallet and send ETH tokens from mainnet to StarkNet. Minimal amounts should suffice as long as you frequently use the bridge.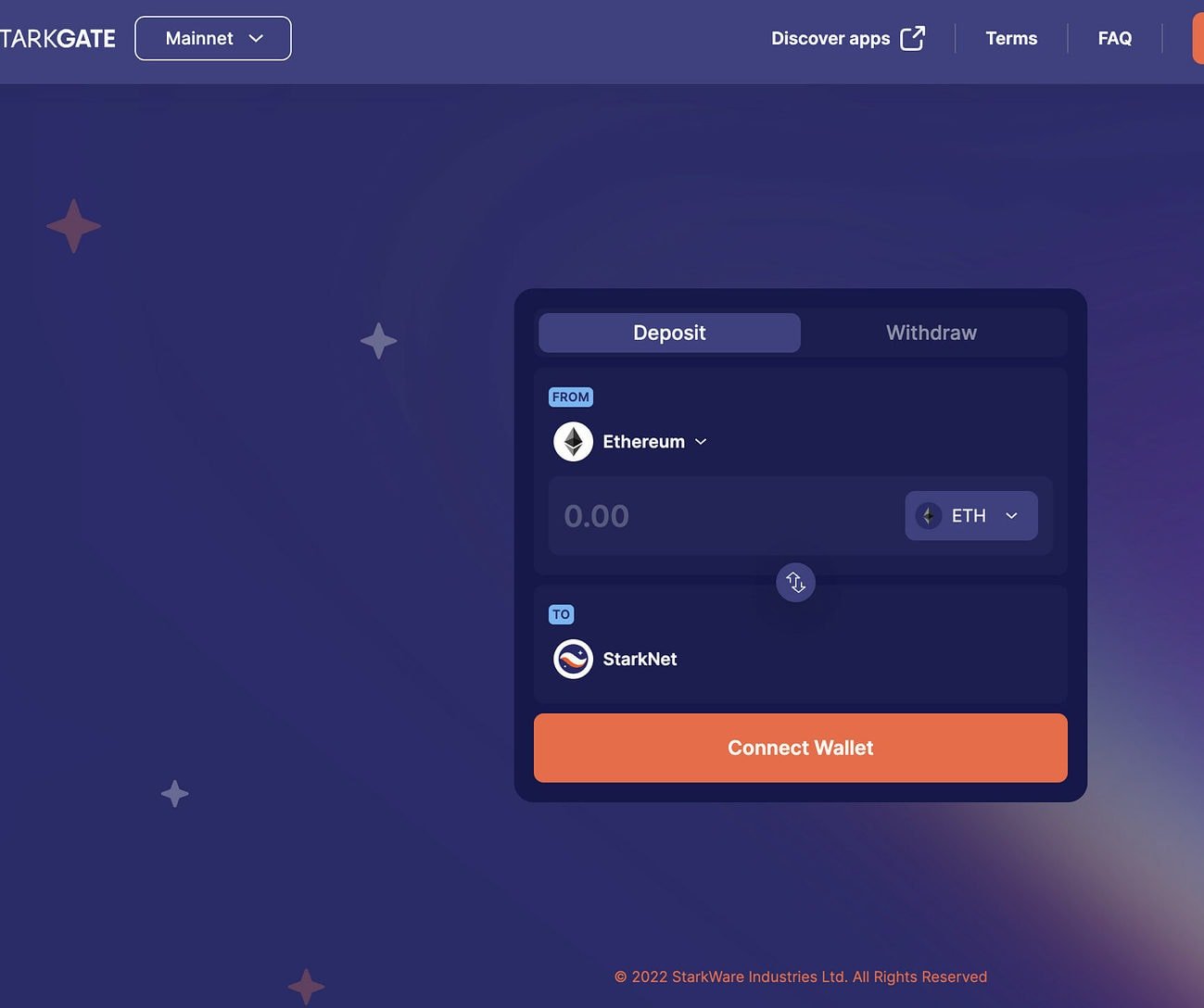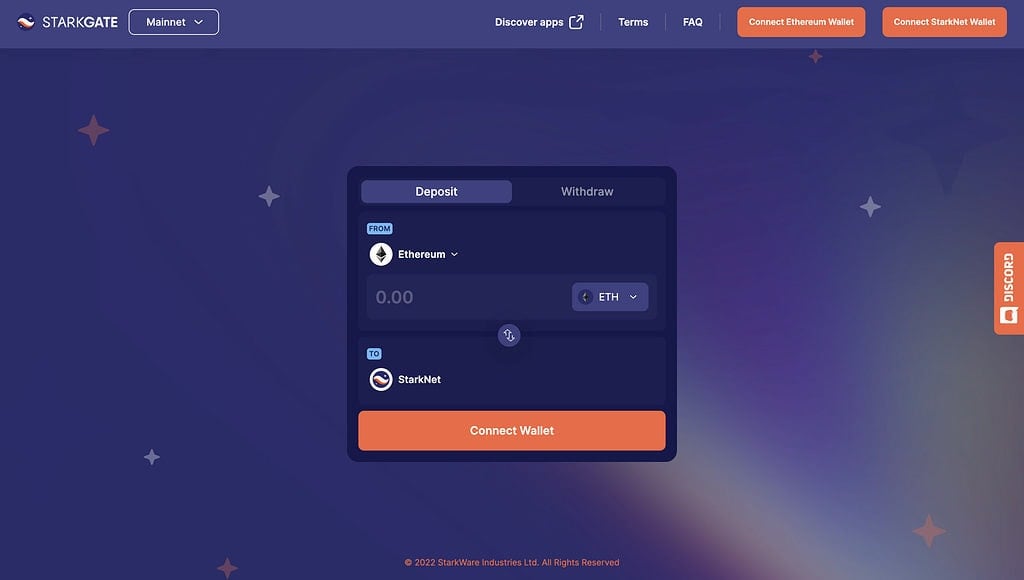 BONUS: Bridge funds from zkSync Era network to Starknet to position yourself for a potential zkSync ($ZKS) token airdrop too!
Check out our zkSync ($ZKS) Token Airdrop Guide!
Interact with 10KSwap
10KSwap is an AMM DEX that is a fork of UniSwap deployed on the StarkNet mainnet. To be included in the snapshot, it is recommended to swap tokens frequently and provide liquidity to pools. This gives you a good chance of being eligible for the airdrop.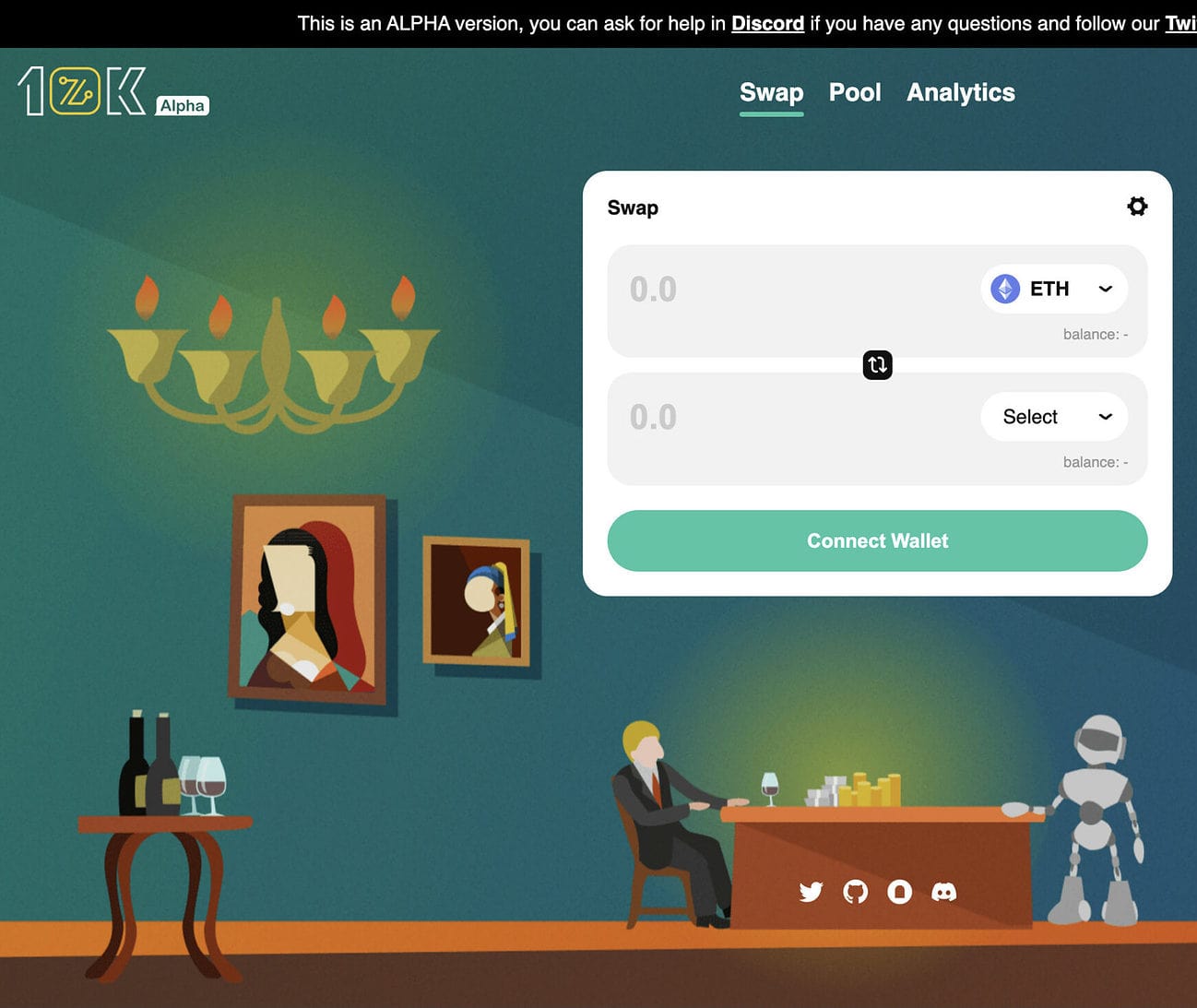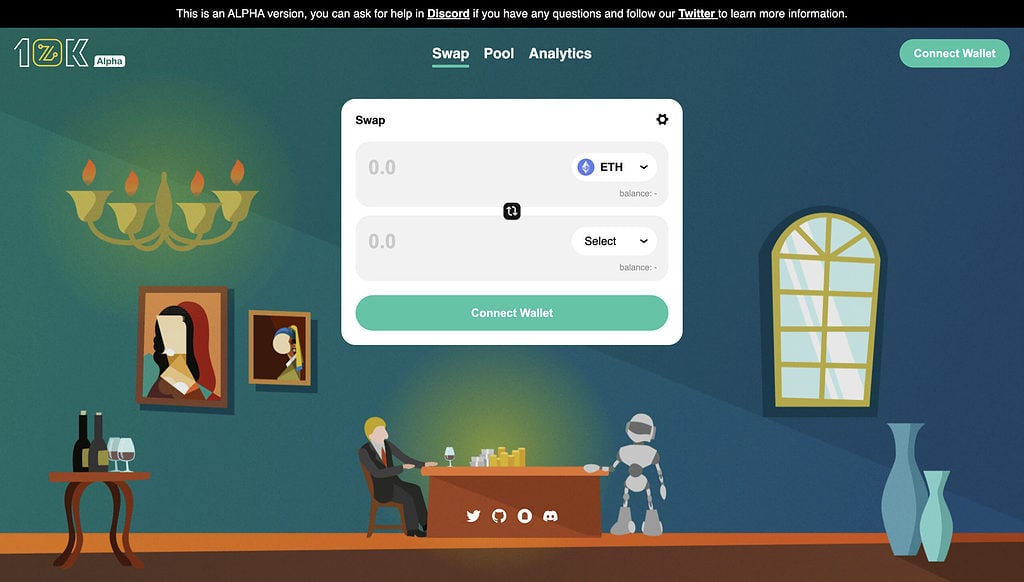 Interact with zkLend
zkLend is a money market that is native to the StarkNet ecosystem. To be eligible for the airdrop, you can try depositing and lending money to earn yields, which is similar to traditional DeFi applications such as AAVE or Compound. Additionally, zkLend is also doing their own airdrop soon. Check out our zkLend Airdrop Guide for more information.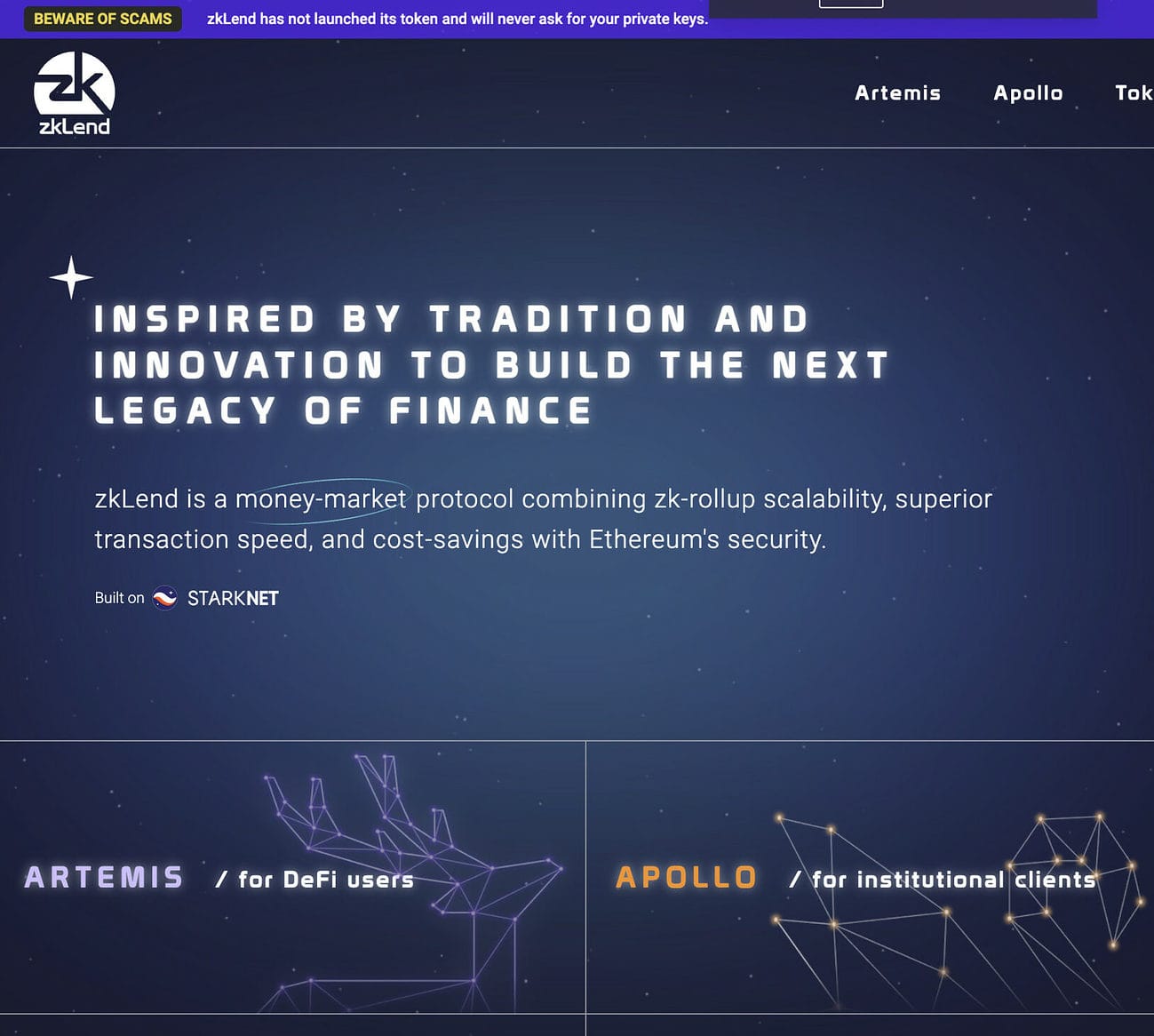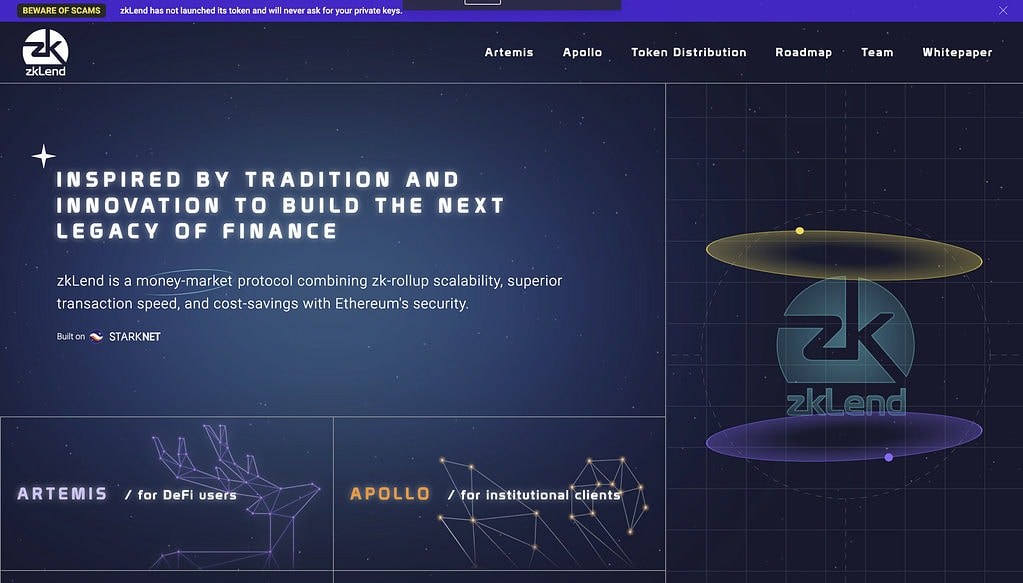 Bridge out of StarkNet
You can also use another bridge to withdraw funds from StarkNet such as Orbiter Finance. This approach of utilizing two bridging platforms acts as a safety measure in the event that the airdrop covers one of them. Additionally, there's a possibility of receiving a higher multiplier for the StarkNet airdrop by using both bridges.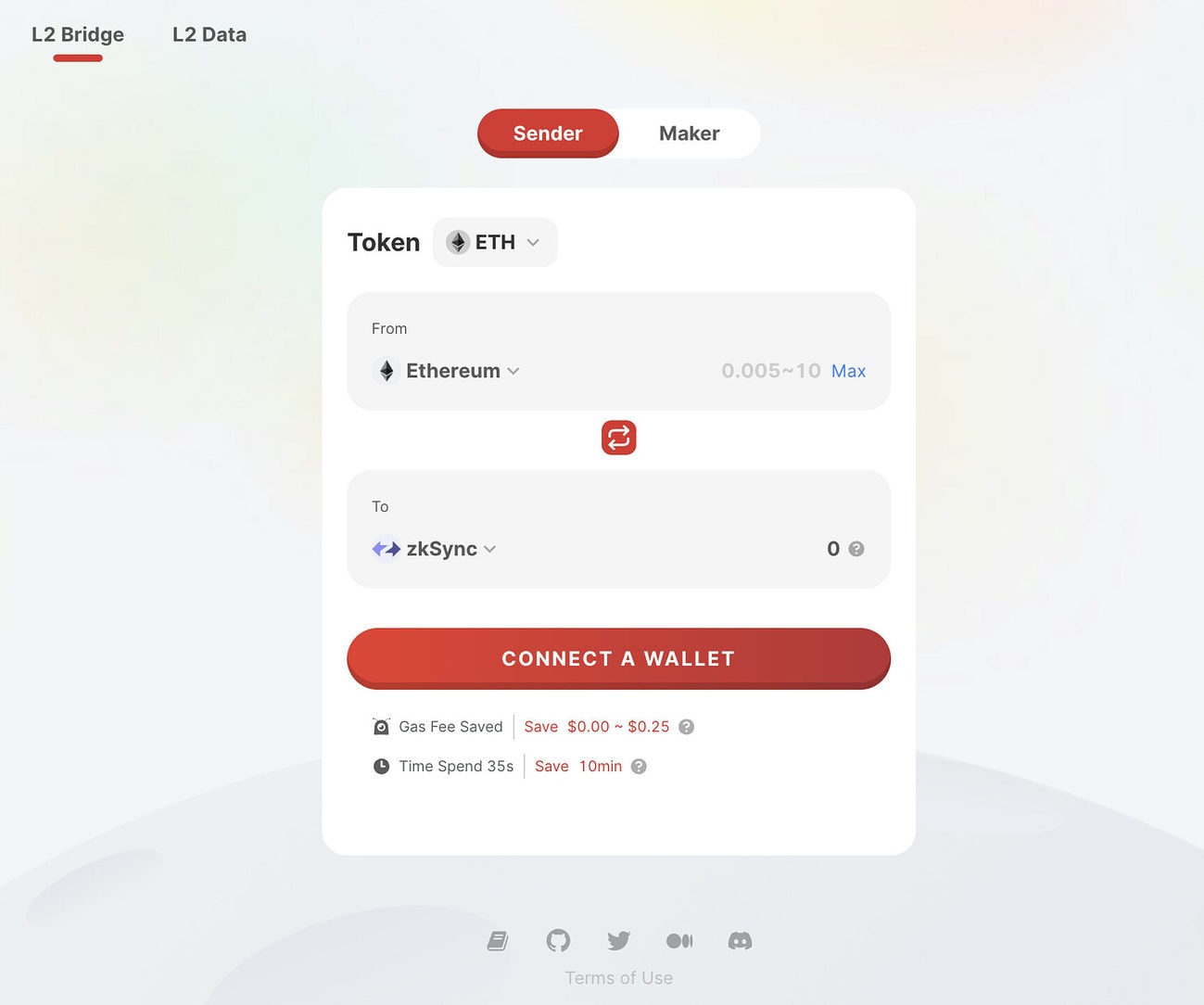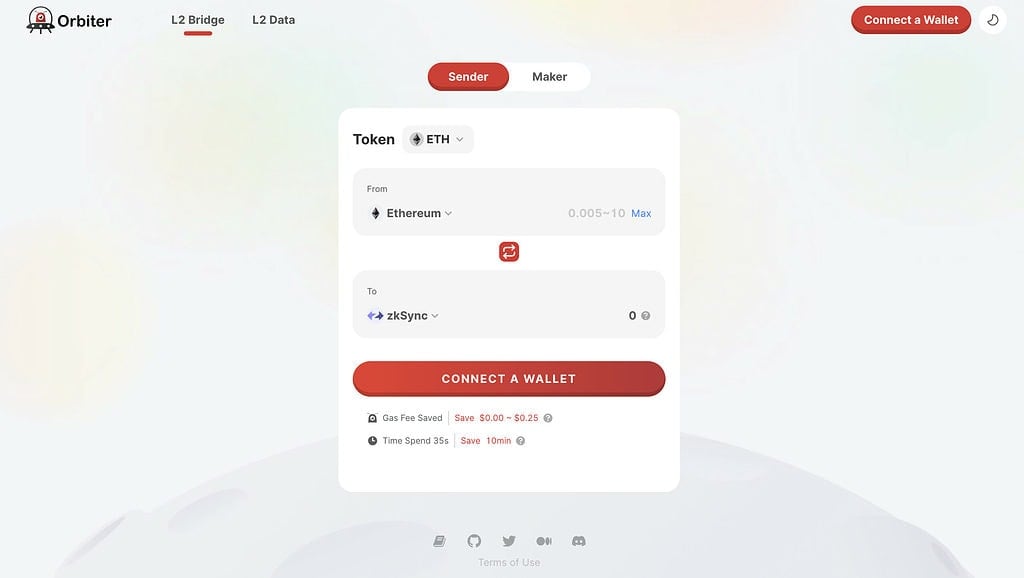 Mint an NFT on MintSquare
MintSquare is an NFT platform integrated with both zkSync and StarkNet You can mint an NFT by uploading the supported media of any picture you want. Don't forget to switch the network to StarkNet, not zkSync. Give it a name, some attributes, and click mint. Voilà! You have yourself a newly minted NFT on StarkNet.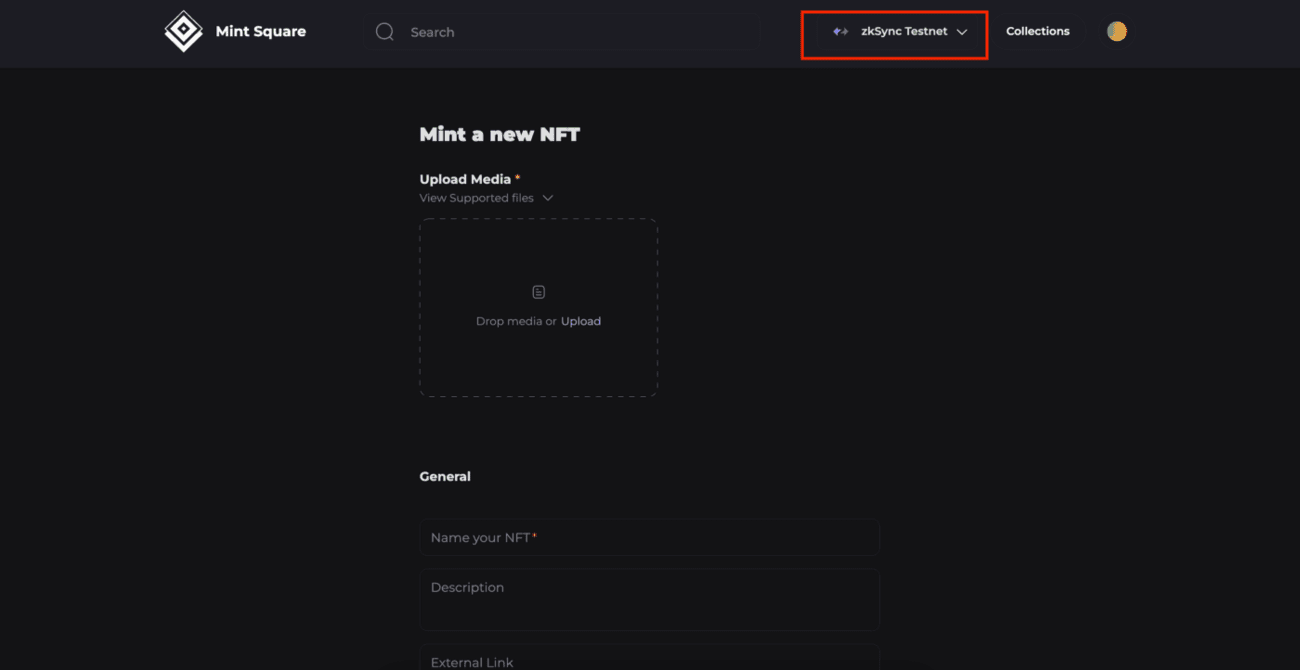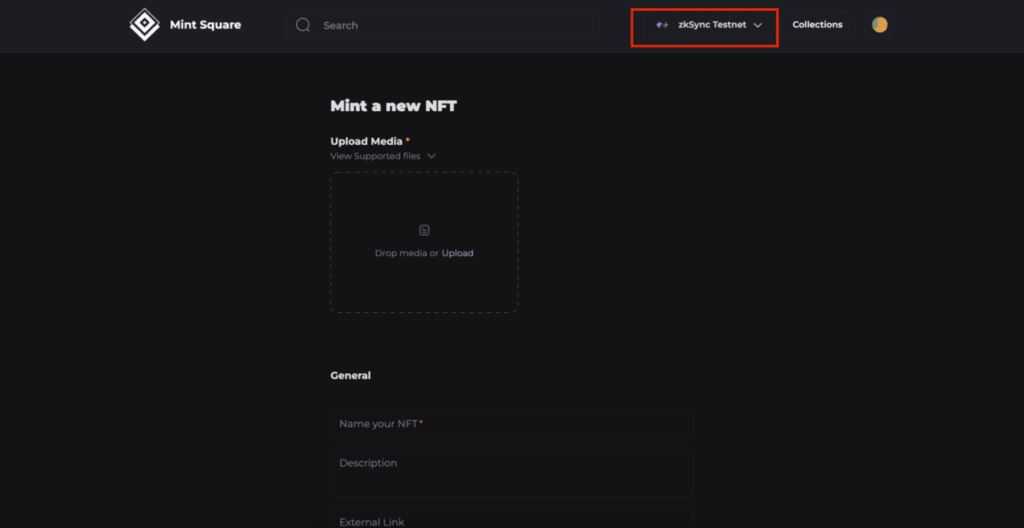 Mint a Starknet ID
Connect your Argent X wallet to https://app.starknet.id/. Choose your username and enter the details to mint your Starknet ID. Note each Starknet ID costs 0.009 ETH per year.
Deposit assets to Nostra
Nostra ($NOS) is a DeFi protocol on the StarkNet ecosystem that allows users to lend, borrow, and trade crypto. Nostra is at a relatively early development stage and only their lending feature is available. So, it is worth trying out this feature and following them to try other features as they are released.
Check out our Nostra ($NOS) token airdrop guide!
Airdrop Review
When reviewing an airdrop, there are several factors to consider. First, the likelihood the project will even do an airdrop in the first place. Then, to look at how many tokens the project intends to allocate towards airdrop campaigns, as well as the difficulty in participating in their airdrop. It is also important to look at the utility of the token so that there will be an actual use and purpose in participating in the airdrop in the first place. Finally, a factor to consider when reviewing an airdrop is whether the airdropped tokens are subject to any lockup period.
Likelihood of Airdrop: The StarkNet Foundation is currently planning out the distribution mechanism for the token, which means an airdrop is likely.
Token Allocation: The STRK token has a total supply of 10 billion, 17% of which goes to investors, 32.9% goes to core contributors, and 50.1% to the StarkNet Foundation.
Airdrop Difficulty: The mainnet is launching soon, which means the snapshot window is closing. But there are rumors that a second snapshot will take place after the mainnet launch, so it is recommended to use the most out of the mainnet.
Token Utility: The STRK token has three main utilities: (1) staking to participate in StarkNet's consensus mechanisms, (2) governance and voting, and (3) paying transaction fees.
Token Lockup: Tokens allocated to shareholders, employees, and independent software developers will have a 4 year lockup period.