Taipei Blockchain Week
Taipei Blockchain Week, the largest Web3 event in Taiwan, was held last week from December 12-17, 2022. Similar to TOKEN2049 Singapore, the event features a series of keynotes, panel discussions, workshops, and meetups with some of the leading developers and entrepreneurs in the Web3 industry. Speakers of the event included core team members from Avalanche, Solana, Filecoin, Moongate and many more, where they talked about the real-world applications of blockchain technology and the future landscape of crypto.
Moongate, in particular, has introduced an end-to-end solution for brands and businesses to create customized NFTs for ticketing and memberships. In fact, Moongate is the official ticketing partner of Taipei Blockchain Week, having issued 4000 tickets for the event's attendees. Despite the NFT industry getting a bad rap, Moongate helps bring meaningful and productive application of Web3 into the Web2 world with real utility NFTs that can greatly benefit everyday retail consumers. Let's take a look at what they have to offer.
What is Moongate?
Moongate provides an end-to-end, no-code solution for brands and businesses looking to transform their user engagement experience via Web3. Its user application covers (1) membership and loyalty programs, (2) events and conferences, and (3) NFT projects. All customers will be able to own their membership as NFTs which unlock token-gated rewards and access.
CEO of Moongate Jonathan Mui told Boxmining that they have helped brands, businesses, conferences, and sports leagues with NFT-empowered memberships and tickets. So far, Moongate has 30+ live programs, 50+ ecosystem partners, and 5000+ end customers. Notable partners include Polygon, SimpleHash (backed by Y Combinator), DTTD (backed by Animoca Brands), Limewire and many more.
How Does Moongate's App Work?
Moongate's User App is very easy to use, catering to both Web3 and Web2 users. You can create an account, which is also your crypto wallet, with your email, phone number or social media account. For experienced Web3 users, you can instead use your self-custodial wallet such as MetaMask to sign up.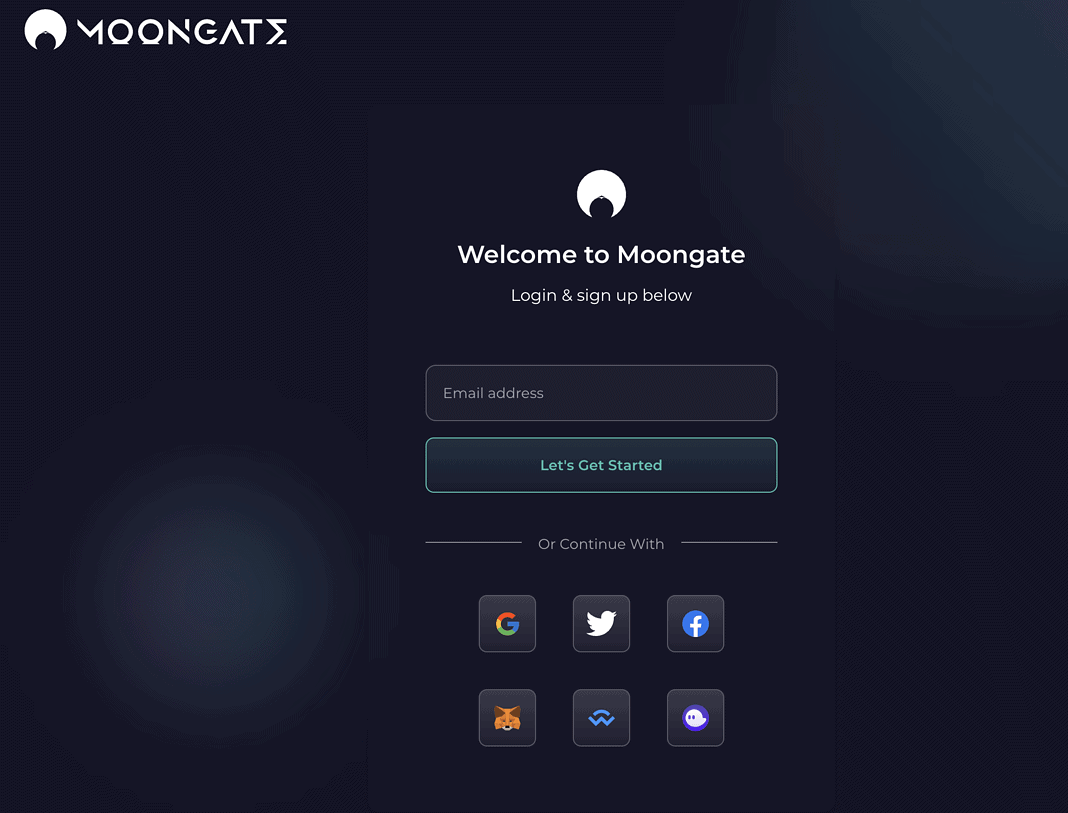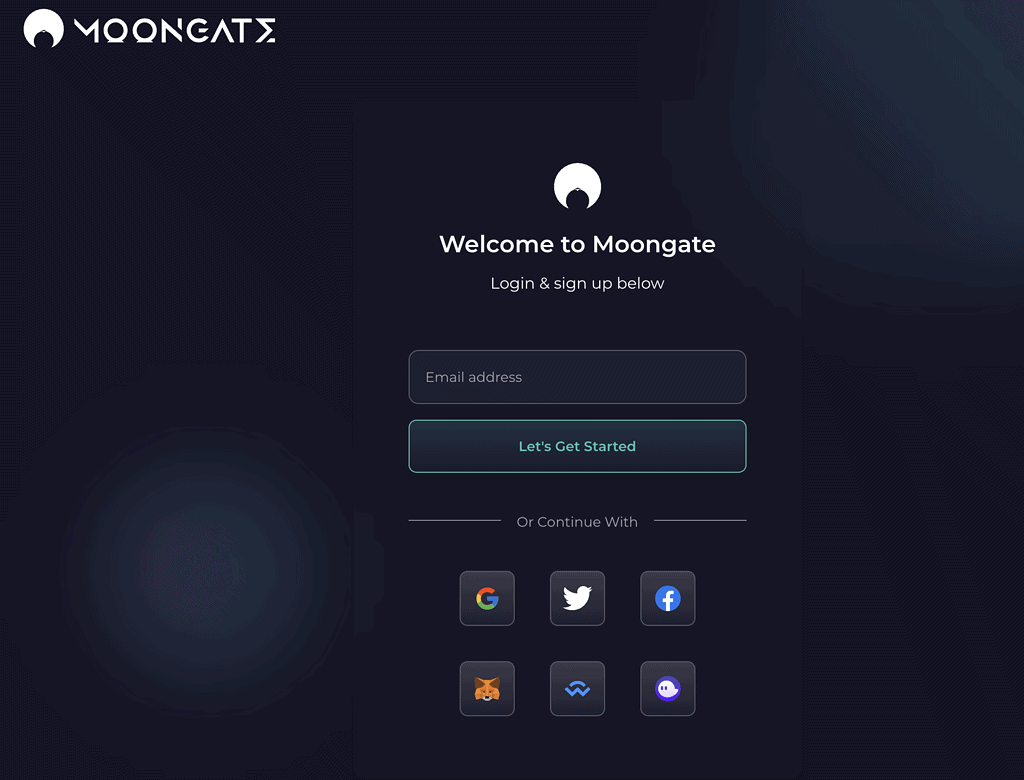 Private Key Security Features
To onboard Web2 users more easily, there won't be any traditional Web3 private key management such as seed phrases. Moongate understands that with traditional private keys, users can never get their NFTs back if they lose their key. This can be a problem for most Web2 users who are not used to Web3 interfaces.
Instead, Moongate is collaborating with some of the top endpoint security solutions to implement a next-gen key management architecture. Its security infrastructure involves two independently-created mathematical secret shares, eliminating the single point of failure for traditional private keys. The wallet is still non-custodial as users have full control over their NFTs but it also allows them to restore their account safely if they delete the App or lose their phones.
User App Interface
In the App, users can enroll in membership programs via one-click join/redemption. Users can view and claim exclusive benefits tied to their NFT memberships. Tiered rewards can be earned, and benefits will increase overtime with increased spending/usage. Moreover, users can earn token rewards by completing promotions, and use tokens to claim extra rewards across partnered brands.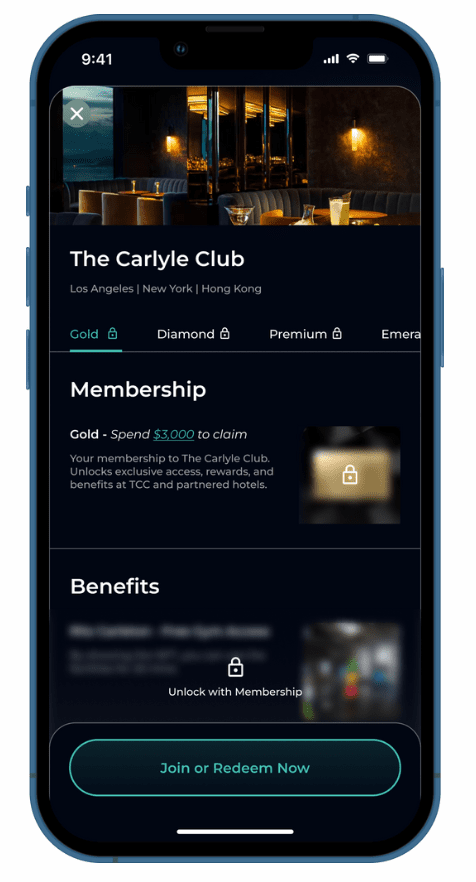 Mui said that it is important for Moongate to integrate blockchain technology with legacy systems so that it would require less steps and create less friction for Web2 users to get onboard while reaping the benefits of Web3. Since most retail customers are accustomed to Point of Sale (POS) systems, Mui said that adopting some of the Web2 approaches can help make their product scalable and viable.
Merchant Setup for Moongate's App
Apart from retail customers, brands and businesses with no Web3 knowledge can also easily manage their Moongate account. NFT projects can keep track of the holders engagement for future rewards and airdrops, without requiring holders to reveal personal information.
NFT Design and Minting
Users can create, deploy, and mint their own NFTs without any coding knowledge. Moongate's smart contract builder is a simple drag-and-drop deployment. It supports dynamic NFT integration and can be issued on multiple chains. Moongate's mint site builder provides customized storefront design with personalized information. Users can checkout with fiat or crypto via Web2 social logins or crypto wallets.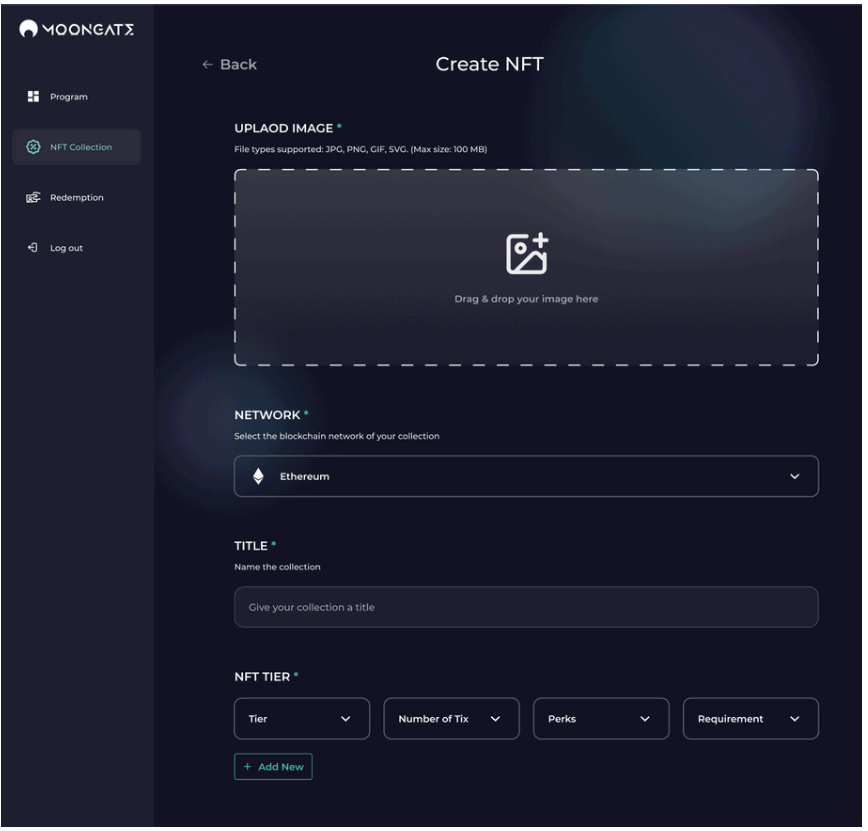 Utility Management Dashboard
No-code dashboards are available for merchants and projects to set the parameters of online or offline token-gated content, access, and discounts across different tiers of membership. There are also key applications on offline discounts, exclusive events, and online e-commerce stores. Additionally, off-chain data can be captured to support corresponding changes to dynamic NFTs.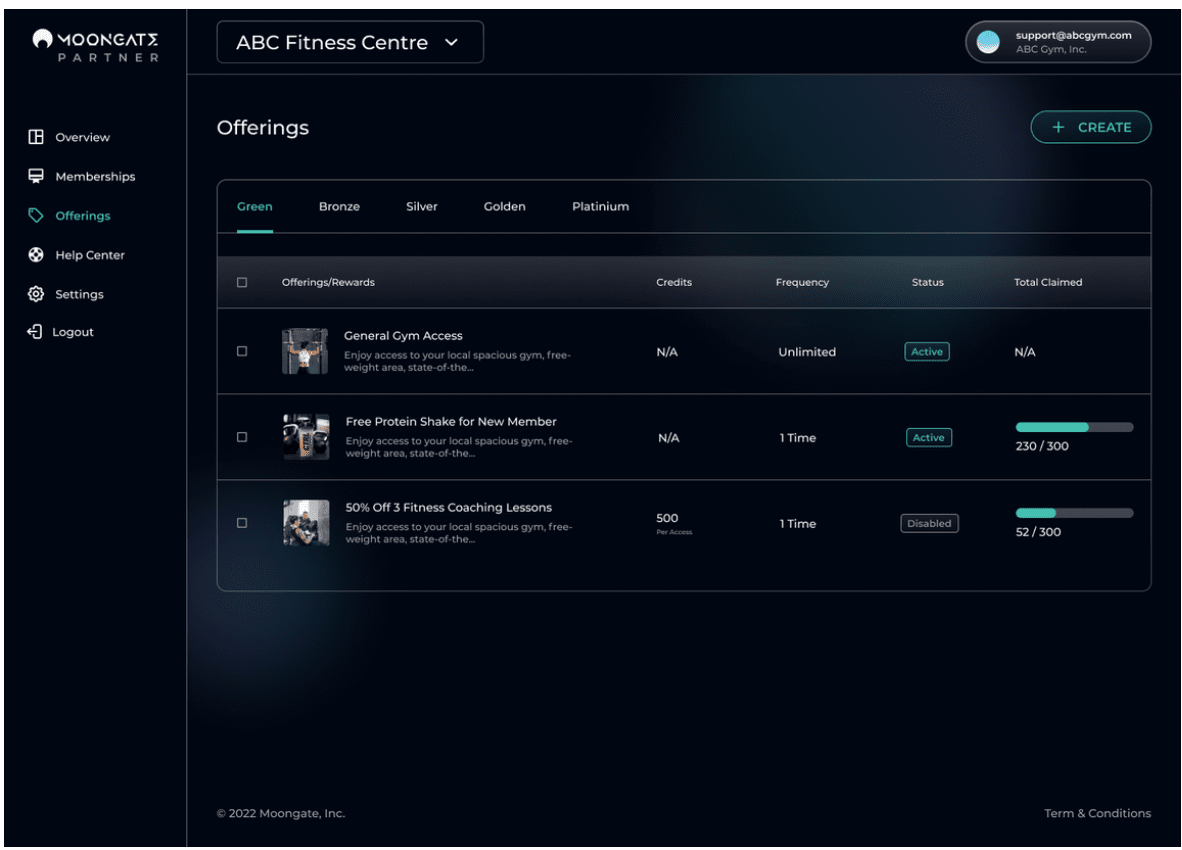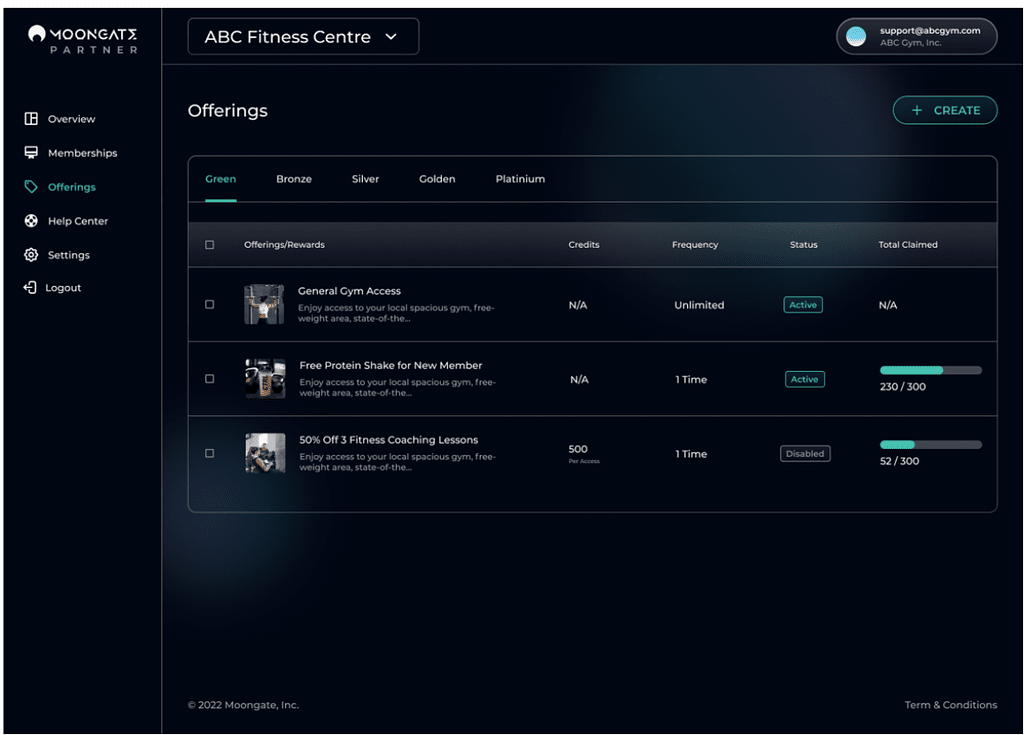 NFT Ownership Verification
Moongate has a one-scan solution to complete real-time, on-chain NFT ownership verification across multiple blockchains including Ethereum, Polygon, and Solana. Users will have their own ephemeral QR code for merchants to scan and verify as it supports whitelabel integration with other apps or third-party scanners. Moreover, it is also compatible with near-field communication (NFC) "phygital" gateways, which are essentially physical cards that hold the QR code verification.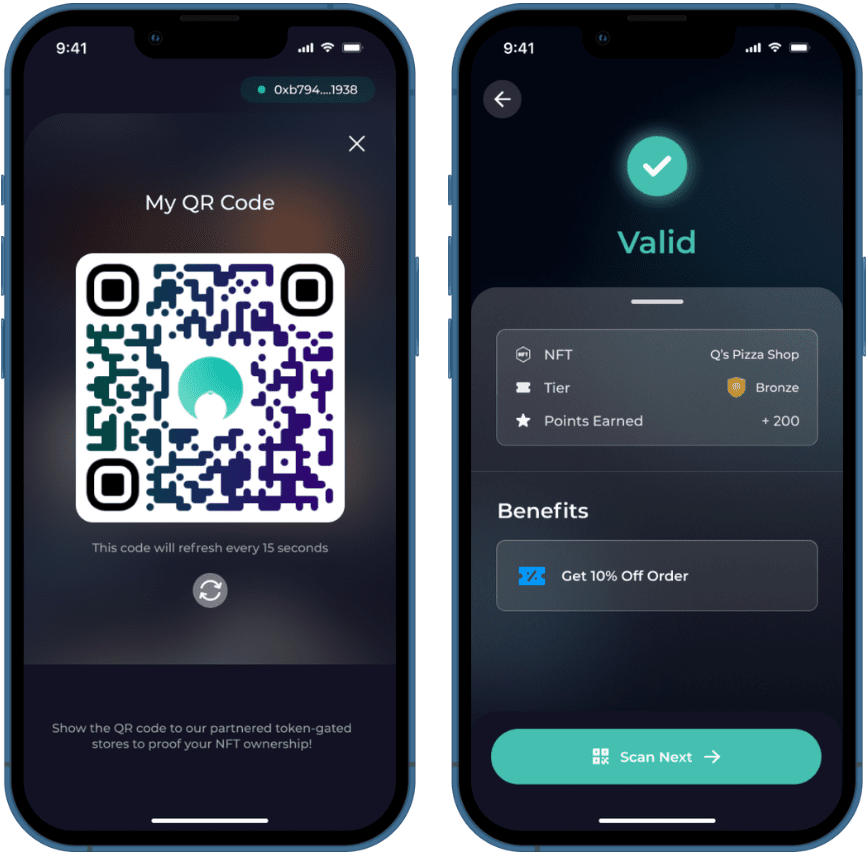 NFT Usage Management and Analytics Portal
Moongate provides data analytics for merchants and projects to monitor membership usage in real-time and post-attendance. It can integrate with traditional technology stack such as POS and CRM (Customer Relationship Management) marketing software. The portal also displays API for data integration with other sites, supporting tracking of spending credits.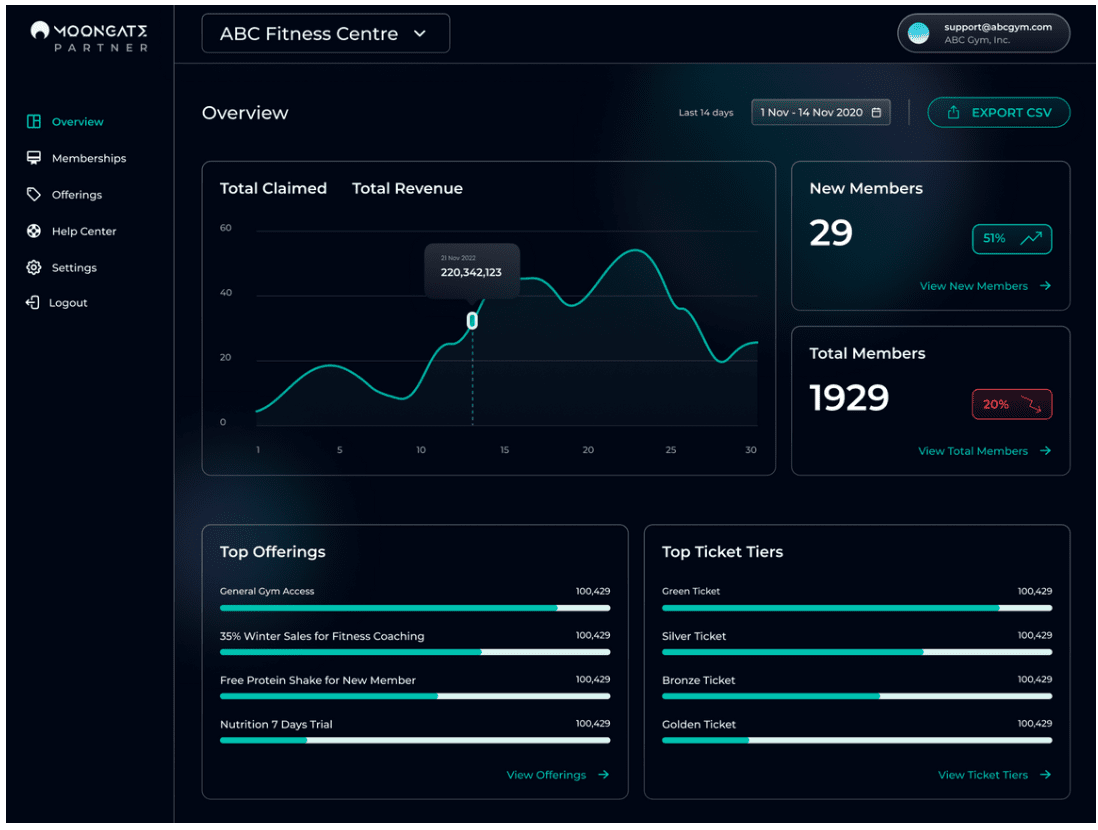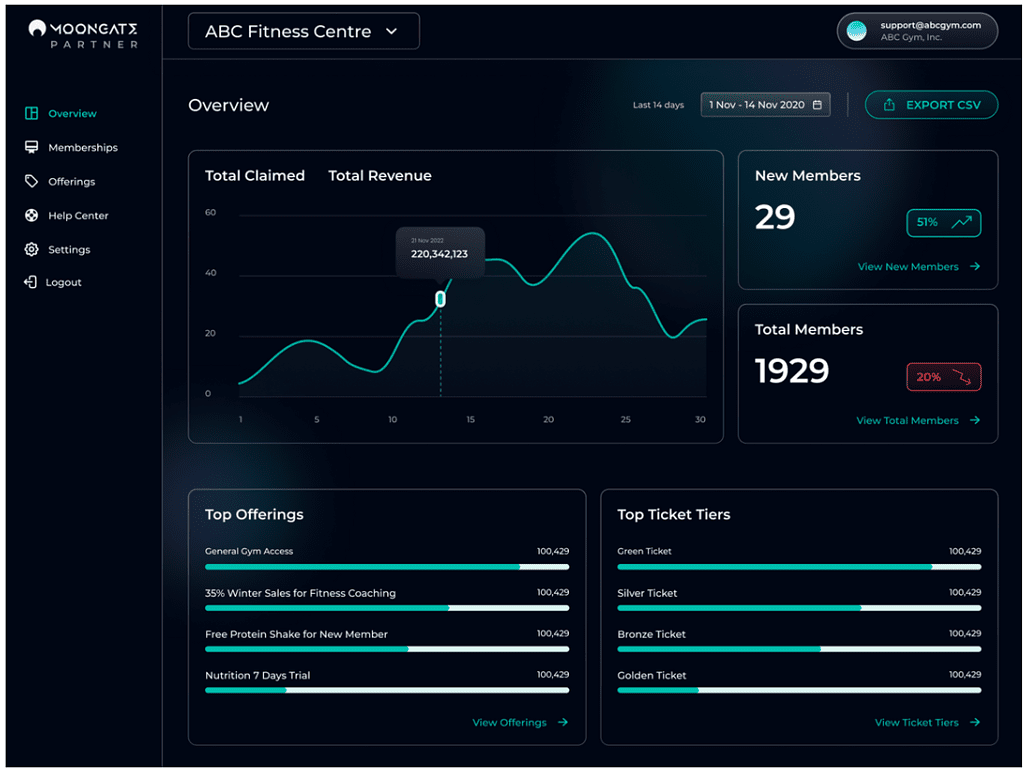 Key Takeaway
Moongate introduces a new paradigm in customer loyalty while maintaining positive business impact. It changes how businesses can build better branding and how customers approach purchasing goods and services.
Since customers can truly own their NFT membership, they can also choose to sell the NFT along with all the rewards stored in it, as the NFT is a transferrable token. That way instead of "spending", customers are actually investing because they are creating value for their NFT. This also helps businesses better connect with the next generation of customers, lowering their Customer Acquisition Cost (CAC). After all, that is what Web3 is all about — ownership by users.