China's Blockchain Service Network (BSN) is a national initiative designed to boost the integration and adoption of Blockchain in big businesses. China has positioned herself as a leader in Blockchain development, with 45% of all blockchain projects coming from the nation's industries and tech giants (such as Tencent's Blockchain Accelerator). The industry was given a huge boost in October 2018 when President Xi Jinping voiced his admiration for the technology behind cryptocurrencies. The network is set up for commercial usage and looks to provide a platform for enterprises and individuals wishing to make a blockchain application. Blockchain technologies are extremely powerful for enterprise applications as it allows for large scale data tracking with a guarantee on the authenticity of data. We've seen enterprise-focused Blockchain projects gain major partnerships in the past, such as Vechain's partnership with logistics company DNV GL and auditing firms PwC.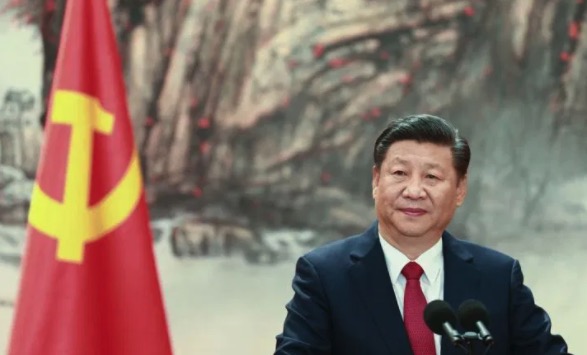 Alongside the announcement of its digital currency electronic payment (DCEP) last month, China also launched its blockchain service network (BSN) signaling its continued shift towards a digital economy. Although it was not treated with as much fanfare, the BSN has a similar transformative effect to the DCEP and is no less important for the industry within and outside of China.
What is China's Blockchain Services Network (BSN)?
The Blockchain Service Network (BSN) is a platform set up for individuals, businesses and local governments on which they can build blockchain applications. Launched on April 25th, the main target of the public network is to create a one-stop-shop for blockchain in China which supports smart city initiatives, other public networks and regions in the imminent digital economy which the People's Republic is building.
The network will have two primary functions. The first is commercial and this will allow businesses/blockchain startups to use the network to develop applications, offering a public alternative to the private blockchain networks which already exist. Alongside this, the BSN will also provide a foundational consortium chain alliance for use for smart cities and digital economies. According to reports, the network will focus on openness, public utility, scalability, open-source, multi-portal, low cost and autonomy.
The initiative will also be integral for the research into government usages for blockchain and governance. The network will also promote research in other areas and look to foster a development ecology, according to BSN alliance President Liu Yunan.
Partner Networks and Organisations
The creation of the BSN has been done by an array of familiar faces within the tech industry. Leading the research was the Chinese government think tank, the State Information Center (SIC) whose smart city development research group the focal team. Other institutions which helped with its development include telecom company ChinaMobile and banking/payment network, China's UnionPay. In terms of the cryptocurrency industry, exchange Huobi was a surprise inclusion in its development.
Technology Behind the BSN
The network will use a custom-built blockchain and there have been a number of companies involved in the technology's research and implementation. The leading group in its creation is FISCO, or Financial Blockchain Shenzhen Consortium. This group includes Tencent's digital currency wallet Webank and Cloud, Huawei, and Shenzhen Securities Communication.
FISCO- BCOS
FISCO created the BCOS open-source network. Based on Ethereum's blockchain, BCOS uses various features like zero-knowledge proofs and allows individual permissioned chains to run concurrently. 
Tencent has played an integral role in its development, with its digital bank, Webank, providing smart contract Digital Asset Modeling Language for FISCO BCOS.
The network has already shown itself to be popular in its initial Beta period which began six months ago. Reports have suggested that 2,000 developers had signed up to the test period, creating blockchain applications for public welfare charity and electronic invoices.
Both the DCEP project and the BSN are all key structures in China's technological plan, called the "China Standards 2035". The document, which is set for release later this year, will plot out how the technologies will shape the next decade. 
The BSN Beta testing
The initial testing plan was launched in October 2019 and ended recently prior to the April launch. According to local media reports, the beta testing for commercial usage went well. Around 2,000 developers joined up with the test period, creating blockchain applications for public welfare charity and electronic invoices. Currently, the network has 128 public nodes, of which the majority come from China but a small number are overseas stretching across six continents.
Pilot Projects for BSN
The city which the network was tested in was Hangzhou, in Eastern China after the local government signed an agreement with the research group. According to Chinadaily, the BSN was rolled out in conjunction with Hangzhou's City Brain platform and focussed on e-governance improvement, disinfection for hotels and more individualised technological services. The system will also be used to track local level issues such as road safety, with users encouraged to report any issues they see in the community.
As well as the piloting in Huangzhou, there was also a trial for a credit rating system based on blockchain that would track small and medium-sized businesses who wished to gain finance from banks.
Blockchain in China
Blockchain has long been a technology admired within China, typified by their leader Xi Jinping's direct promotion of it in October 2019. Even without Xi's comments, China has still been the leading nation for blockchain adoption with 45% of all projects coming from China according to data from the Mutual Chain Pulse Research Institute.
Top tech companies that have blockchain projects include, Tencent, the company behind WeChat, Alibaba, through its Ant financial team and Baidu, the internet search engine provider. 
Provincial governments across the nation have been implementing various blockchain projects. More recently though, the shift has been more national with Blockbeats reports from May 12th claiming that the Ministry of Human Resources and Social Security of China is looking for 10 new roles with regards to blockchain, these include Blockchain Engineering Technicians and a Blockchain Application Operator.
WIll the BSN and DCEP be linked?
Although there is nothing concrete at the moment, it would appear that both the DCEP and BSN will be linked. Evidence for this comes from reports of Webank writing smart contract digital asset modeling language. Clearly though, both blockchain and a digital yuan are integral parts of China's future, something which will be enshrined in writing within the China 2035 Standards document set for release later this year. The document is a fifteen-year plan for China's development and blockchain/digital currencies will be an integral part.