Bella Protocol ($BEL) provides a suite of decentralized finance (DeFi) products, allowing users to access existing DeFi protocols. It is the first project to be hosted on Binance's Launchpool platform. Launchpool is a brand-new initiative designed to bring the DeFi experience to Binance users. Users can stake their crypto holdings, including ARPA, BNB and BUSD, in return for rewards in newly-listed tokens, of which BEL is the first one offered.
Background
The team behind the protocol is led by Co-founders Felix Xu (CEO) and Yemu Xu (CGO). Felix has been active in the cryptocurrency scene since 2018 while Yemu bought his first Bitcoin (BTC) in 2016 and has never looked back. Before creating Bella, the CGO had held notable positions at Fidelity Investments, which has $3.3 trillion of assets under management, and Boro, a fintech startup.
Furthermore, Yemu has links with ZhenFund, a reputable venture capital firm in China. Other team members include individuals with a rich background in blockchain engineering, cryptography, and finance.
In 2019, the team got into DeFi by providing liquidity to various lending platforms and decentralized exchanges (DEXs). However, the team identified inefficiencies that it took upon itself to solve.
Their motivation comes from the realization that the DeFi market:
Is worth trillions of dollars.
Has a low adoption rate.
Charges a ton in transaction fees.
Struggles with a system of earning rewards.
Has limited interaction between DeFi and centralized finance (CeFi).
Lacks mobile-friendly products.
And to add, DeFi products use smart contracts, which is still a foreign subject to most people.
What is Bella Protocol?
Bella Protocol is a network of open financial tools that aim to boost the adoption and ease of use of DeFi systems while throwing in a banking aspect into it. The network's main offerings include a customized robot-type advisor, a lending protocol, a yield farming tool, and a savings account. The system claims to take conventional mobile banking "into crypto with just 1-click."
The one-click is brought about by packaging complicated ideas into simple, actionable plans via automation.
With Bella, DeFi users can comfortably conduct yield farming without having to jump between protocols. The network relies on complex arbitrage methods as the team behind believes they will see DeFi users grow tenfold.
Bella and its co-founders have a deep connection with ARPA, a layer-two distributed system built on top of Ethereum. A part of its functions includes asset custody and inter-chain operability. Bella is meant to push ARPA's vision forward by being at the core of the DeFi revolution.
As such, Bella's early supporters and users come from the ARPA community with a global presence. The community is spread across various social media platforms such as WeChat (over 40,000 people), Weibo (52K+ followers), Twitter (20K+ followers), Telegram (15K+ members), among others. ARPA is listed on Bithumb, Kucoin, Binance, Gate.io, Huobi Global, among other exchanges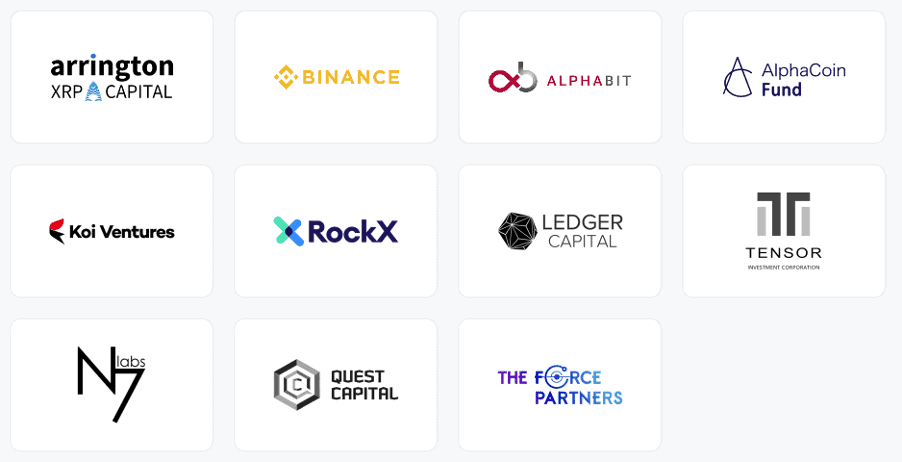 The project is backed by key partners such as Binance, Arrington XRP Capital, AlphaBit, and The Force Partners.
Major Bella Tools
Bella Lending
Bella Lending supports tokens used in liquidity pools, carries a referral bonus, and powers yield farming and liquidity mining. Generally, it acts as a distributed and flexible money distribution point.
Bella 1-click
With a single click, the protocol brings DeFi features to a central point. Interestingly, it lowers gas fees to zero and acts as a smart portal.
Bella Robot-like Advisor
A robot is a program that takes large amounts of data and computes the most probable outcome. For Bella, a robot calculates the risks and provides a tailored exposure to stablecoins capable of bringing yields during farming, among other user-focused customizations.
Bella Flex Savings
Here, the system's users are exposed to arbitrage strategies capable of earning the highest rewards in yield farming. Flex Savings accommodates multiple stablecoins and virtual currencies. However, these strategies are based on a user's risk level. For instance, if a user stakes USDT, 40 percent can be used to farm yields on Compound (COMP), 40 percent on Curve Finance (CRV), and 20 percent distributed to newer protocols.
Between Q4 2020 and Q3 2021, the network will see the launch of the 1-click protocol, Flex Savings, Lending tool, and conduct more user growth campaigns, as well as add other features.
Bella Token ($BEL)
The protocol uses a native currency, BEL, to tackle voting and governance issues. The token is designed using Ethereum's ERC-20 standard.
The token is used for fee collection, rewarding its holders, and staking. BEL has a hard cap of 100 million tokens. The tokens are distributed among the Binance Launchpool (5%), auction (2%), private sale (6%), ecosystem (18%), reserve (4%), user growth (40%), staking (10%), and the team (15%).
Rewards for BEL stakers come from the management fee charged by the protocol for its products. Apart from staking, BEL tokens can be used to take interest instead of receiving rewards in the token invested. For instance, Flex Savings' users who have deposited USDT and earned an interest of 1,000 USDT can opt to receive the interest in BEL for a bonus.
Binance Launchpool
Bella Protocol (BEL) is first project to be hosted on Binance Launchpool. Users will be able to stake their ARPA, Binance Coin (BNB), or Binance USD (BUSD) tokens into three separate pools to farm BEL tokens, starting from 20/09/09 0:00 AM (UTC) to 2020/10/09 0:00 AM (UTC). On 2020/09/16 6:00 AM (UTC), Binance will then list BEL and open trading for BEL/BTC, BEL/BNB, BEL/BUSD and BEL/USDT trading pairs.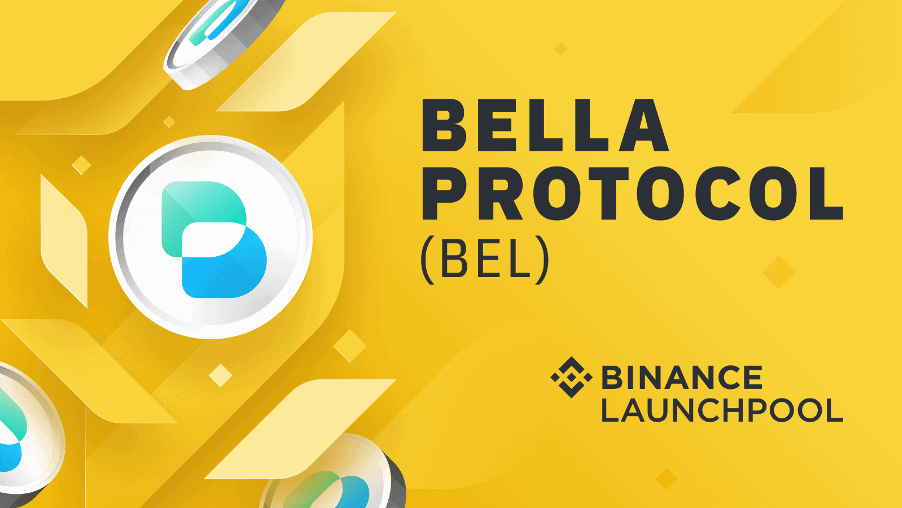 BEL Launchpool Details:
Token Name: Bella Protocol (BEL)
Private Sale Token Price: 1 BEL = 0.75 USD
Launchpool token rewards: 5,000,000 BEL (5% of Total Token Supply)
Total Token Supply: 100,000,000 BEL

Supported Pools:
Stake BNB: 4,500,000 BEL in rewards (90%)
Stake BUSD: 450,000 BEL in rewards (9%)
Stake ARPA: 50,000 BEL in rewards (1%)
Users can go to Binance Savings page to stake their tokens. Just click on the BNB, BUSD or ARPA flexible savings products with a "Launchpool" label. For more information, please refer here.

How to calculate the amount of BEL tokens you will get?
Staked BNB, BUSD and ARPA balances will be recorded each hour for 30 days after the staking period begins to get an average daily staking balance for each day. Rewards allocated to each pool will be split evenly every day over the 30 day period.
Calculation for BNB pool stakers:
5,000,000 x 90% / 30 = 150,000 BEL tokens per day
Each participant's rewards will then be calculated every day based on their ratio of BNB staked compared to all BNB staked in each pool.
Example:
User A: Stakes 5,000 BNB for 12 hours on thefirst day
Average amount of BNB for all users (across 24 hours): 100,000BNB
Calculation: ((5,000 x 12 / 24 ) / 100,000) x 150,000 = 3,750 BEL tokens
Conclusion
The DeFi scene continues to witness increased activity from users and developers alike even if the adoption rate is quite slow.
For traditional investors to join the space, there needs to be a clear and robust connection between DeFi and CeFi. One way to bring this connection is through products like Bella that bring a familiar offering to those rooted in conventional financial methods.
Bella's mobile-friendly products, such as tools for yield farming, lending, savings, and a customized risk assessment Robo-advisor, are the key to driving the mass adoption of DeFi. Furthermore, a smooth user experience, as well as the utility and incentivization of BEL tokens also adds value to the protocol, which in turn, helps speed up adoption.
Decentralised Finance (DeFi) series: tutorials, guides and more
With content for both beginners and more advanced users, check out our YouTube DeFi series containing tutorials on the ESSENTIAL TOOLS you need for trading in the DeFi space e.g. MetaMask and Uniswap. As well as a deep dive into popular DeFi topics such as decentralized exchanges, borrowing-lending platforms and NFT marketplaces
The DeFi series on this website also covers topics not explored on YouTube. For an introduction on what is DeFi, check out Decentralized Finance (DeFi) Overview: A guide to the HOTTEST trend in cryptocurrency
Tutorials and guides for the ESSENTIAL DEFI TOOLS:
More videos and articles are coming soon as part of our DeFi series, so be sure to SUBSCRIBE to our Youtube channel so you can be notified as soon as they come out!
Disclaimer: Cryptocurrency trading involves significant risks and may result in the loss of your capital. You should carefully consider whether trading cryptocurrencies is right for you in light of your financial condition and ability to bear financial risks. Cryptocurrency prices are highly volatile and can fluctuate widely in a short period of time. As such, trading cryptocurrencies may not be suitable for everyone. Additionally, storing cryptocurrencies on a centralized exchange carries inherent risks, including the potential for loss due to hacking, exchange collapse, or other security breaches. We strongly advise that you seek independent professional advice before engaging in any cryptocurrency trading activities and carefully consider the security measures in place when choosing or storing your cryptocurrencies on a cryptocurrency exchange.