China's hotly-anticipated nationwide effort to integrate blockchains – the Blockchain Service Network (BSN) – has split into two entities over a disagreement to integrate public blockchains. BSN will now be split into two separate entities:
BSN-China: a private consortium led by the State Information Center. This chain will be China's core chain with support from the Government. BSN-China will consist of nodes that fully comply with local Chinese laws and regulations
BSN-International: A public consortium led by Red Date Technologies. This chain will allow international co-operation and integration of crypto protocols such as Ethereum (ETH), EOS (EOS), Nervos (CKB), NEO (NEO), Chainlink (LINK) and Tezos (XTZ)
BSN was originally envisioned as a project that would allow any blockchain, be it public chains (eg. Ethereum (ETH)) or corporate private chains to communicate with each other. Following the original plan, any public blockchain can integrate itself into the BSN, a network that will help cross-chain communication and value transfer.
Centralized Control & Governance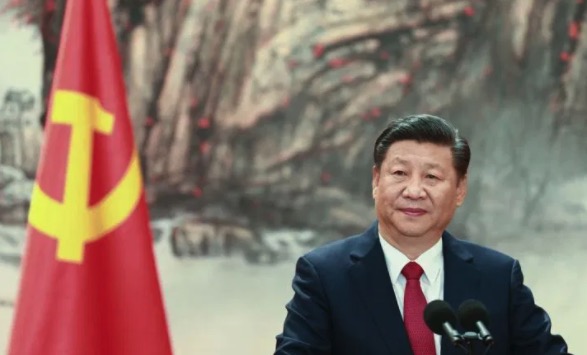 Recently there has been pushback against the use of Public blockchains in China, as it would mean the State would not be able to control these Chains. As a result, the incorporation of public chains into BSN has been a hotly contested subject as the state would not be able to ensure that all aspects of the chain will comply with local laws. In fact, public blockchains are decentralized meaning that they are immune to centralized control and governance. This has lead to the State declining to allow any public blockchains into BSN-China.
It is expected that BSN-China will receive most of the state's attention and funding. Private projects developed by major tech giants in China, such as Tencent and Baidu are expected to be integrated into BSN-China. This will be the major spearhead develop for China's nationwide push for blockchain development.
Will Decentralized Protocols be left out?
International efforts to develop and integrate into BSN-International will be expected to continue ahead as planned. Original creators of BSN, Red Date Technologies, will spearhead the development and continue to push the international effort to create a communication network for the entire blockchain ecosystem.
Sources: https://cointelegraph.com/news/chinas-blockchain-network-splits-over-disagreement-about-public-chains
Disclaimer: Cryptocurrency trading involves significant risks and may result in the loss of your capital. You should carefully consider whether trading cryptocurrencies is right for you in light of your financial condition and ability to bear financial risks. Cryptocurrency prices are highly volatile and can fluctuate widely in a short period of time. As such, trading cryptocurrencies may not be suitable for everyone. Additionally, storing cryptocurrencies on a centralized exchange carries inherent risks, including the potential for loss due to hacking, exchange collapse, or other security breaches. We strongly advise that you seek independent professional advice before engaging in any cryptocurrency trading activities and carefully consider the security measures in place when choosing or storing your cryptocurrencies on a cryptocurrency exchange.