Let's be honest, traditional banking methods are starting to lose their value. Brick-and-mortar banks are paying disappointingly low rates on savings accounts these days. So if you want a higher return for lending out your money, it might just be the right time to explore alternative routes to engage your idle cash.
More and more investors are exploring the advantages of cryptocurrency savings accounts. A crypto savings account allows you to enjoy the benefits of an old-school savings account but with the growth potential of cryptocurrencies.
In this guide, we will explore some of the best crypto savings accounts for you to earn interest with your crypto assets.
What is a Crypto Savings Account?
The concept of crypto savings accounts are similar to traditional savings accounts. You put crypto assets into your crypto savings account, which are then lent on your behalf by a third party. The difference with a traditional account is that instead of dealing with fiat currency you will keep your funds in the cryptocurrency of your preference.
If you are looking for high returns but don't want the risk of volatility in cryptos like Bitcoin or Ethereum, you can also choose to earn interest on stablecoins that offer high rates with more stability. Stablecoins are fixed to the value of the US dollar so you will not be exposed to cryptocurrency price fluctuations.
The best crypto savings accounts offer up to 12% interest on stablecoins and lets you earn 6% interest on popular assets like Bitcoin and Ethereum.
What are the Best Crypto Savings Accounts for 2022?
With so many players in the market, it may help to compare crypto interest rates side-by-side before deciding on where to put your money. That being said, high interests should not be the only consideration for choosing a crypto savings account. Some other factors to consider are supported coins, compound interest, loan-to-value rates, withdrawal restrictions, transaction fees and security. You should always choose a platform that best fits your needs.
Let's have a look at some of the best and most trusted crypto savings account providers for 2022.
Nexo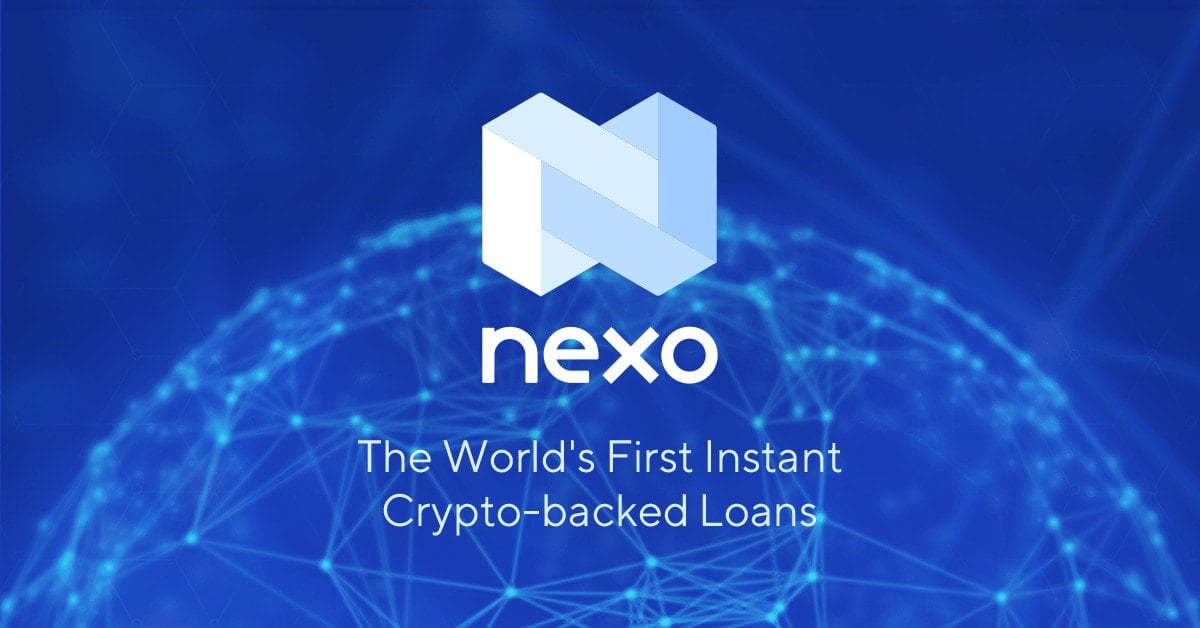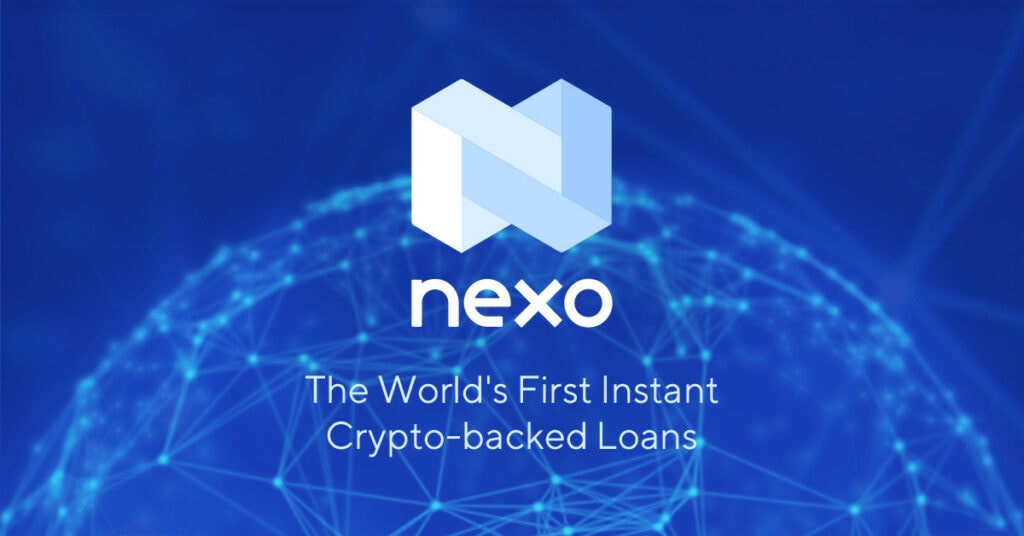 Nexo boasts a high yield of interest, as high as 20% APY, on a wide range of cryptocurrencies. It also has a minimum lock-up time below 24 hours, which means that the interest is paid on a daily basis. The platform also has security measures like two-factor authentication (2FA), login alerts, and withdrawal confirmation.
With no account minimums and a tiered withdrawal system, Nexo allows you to make instant transfers with no fees or restrictions. You may withdraw any amount for free up to the percentage of NEXO tokens you possess. A Mastercard debit card is also available and accepted by millions of merchants worldwide.
NEXO token owners earn bigger interest rates on savings accounts. Daily compounded interest is credited to your account, so there's no need to wait a month to begin earning passive income.
Despite the fact that the platform is jam-packed with features, it is geared toward novices. It is simple to learn and even easier to get started.
Highlights:
Daily payouts
No minimum deposit
Tiered withdrawal limits
Clean layout and shallow learning curve
Consensus:
Best for daily interest and beginners
Gemini Earn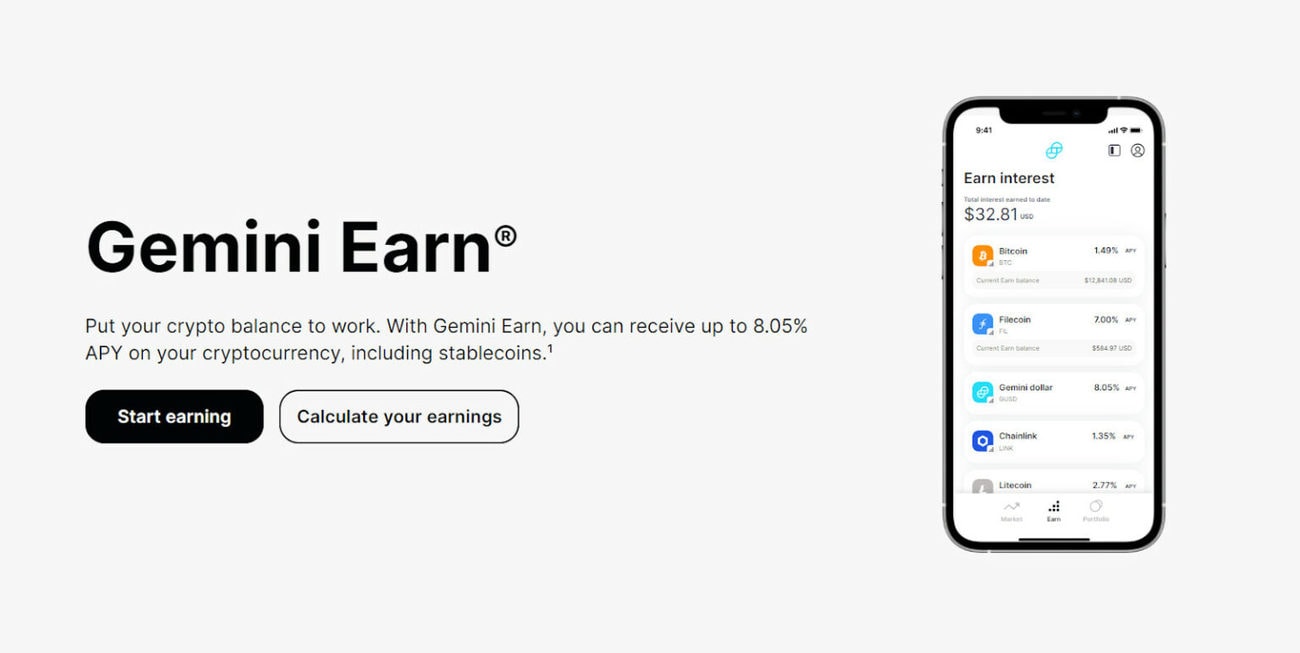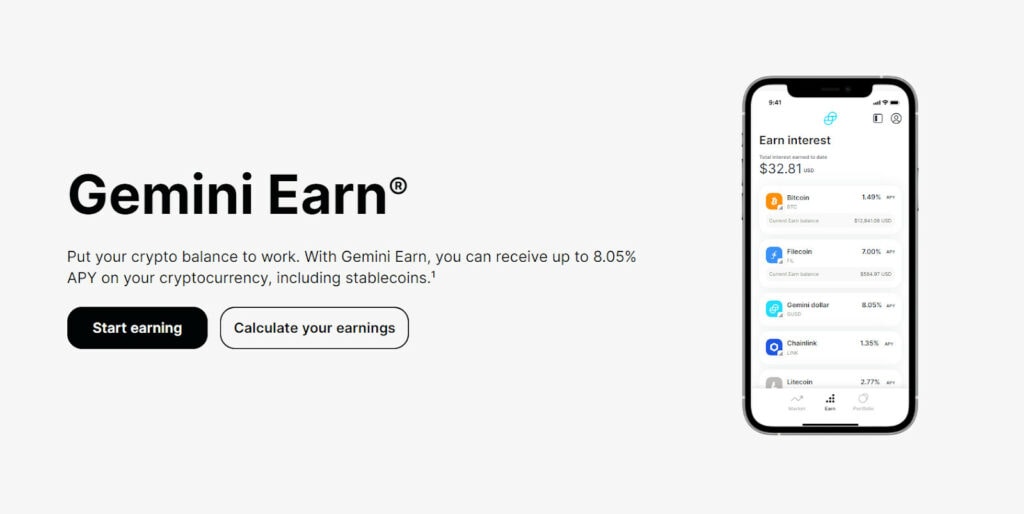 Since its inception, Gemini has best been known for its unbeatable high-level security. When a certain amount is deposited, a vast majority of it is stored offline, in an air-gapped cold storage system, and only a small amount is stored in hot wallets. This minimizes the chances of theft and malware attacks. Gemini also provides two-factor authentication (2FA) and bug bounty to prevent hacking. According to reports, Gemini has secured the highest amount of insurance, around $200 million.
With Gemini Earn, you can receive up to 8.05% APY on your cryptocurrency, including stablecoins. Gemini is highly rated, secure, and simple to use for basic functions like making a trade or linking to external bank accounts. There are some good educational tools available on the website and app and it also offers competitive rates, a broad variety of cryptos, and a solid yield on stablecoins.
Gemini is a sophisticated trading platform that is ideal for amateur and experienced traders and investors of all skill levels. However, the fee structure for small transactions is expensive, as is the case with most exchanges. There is no linked debit card but you can shop at a variety of internet retailers through their mobile app.
Highlights:
Most safe and secure provider
No minimum deposit
No withdrawal fee, but costly transactions fee and convenience fee
No collateral required for loans
Consensus:
Best for security
Binance Earn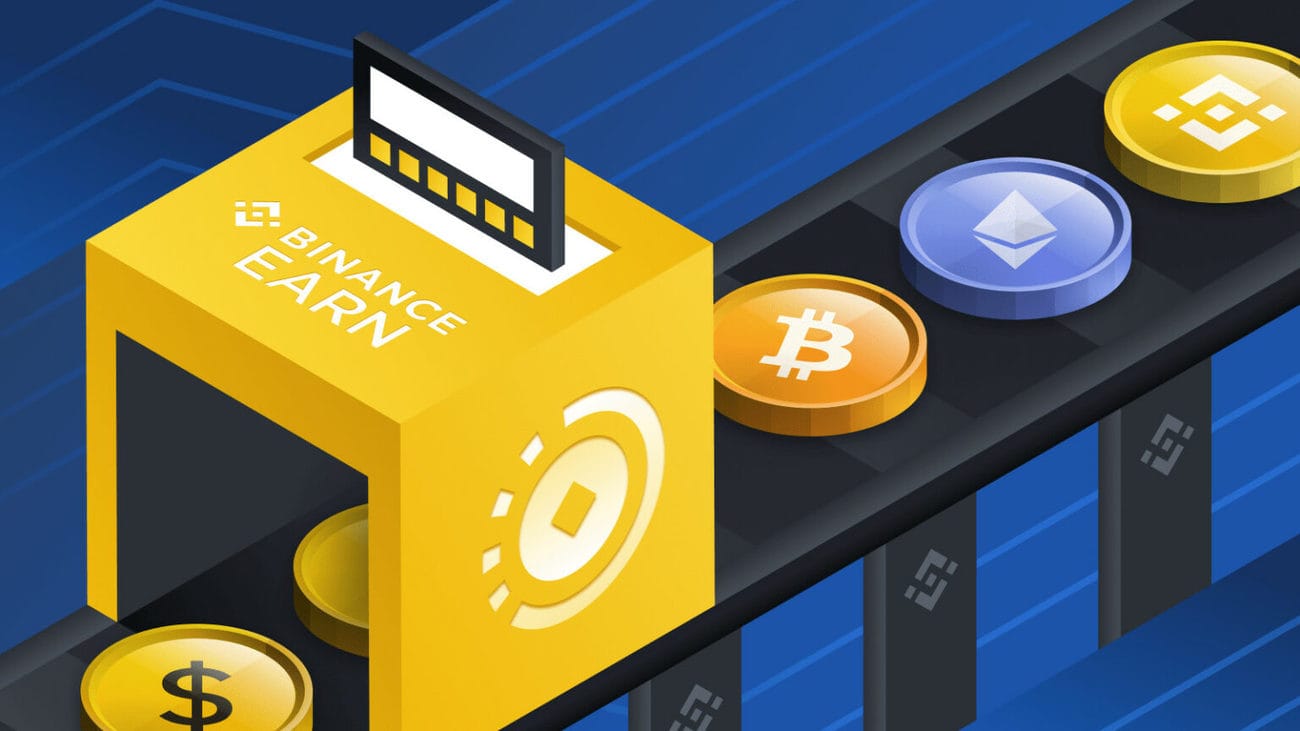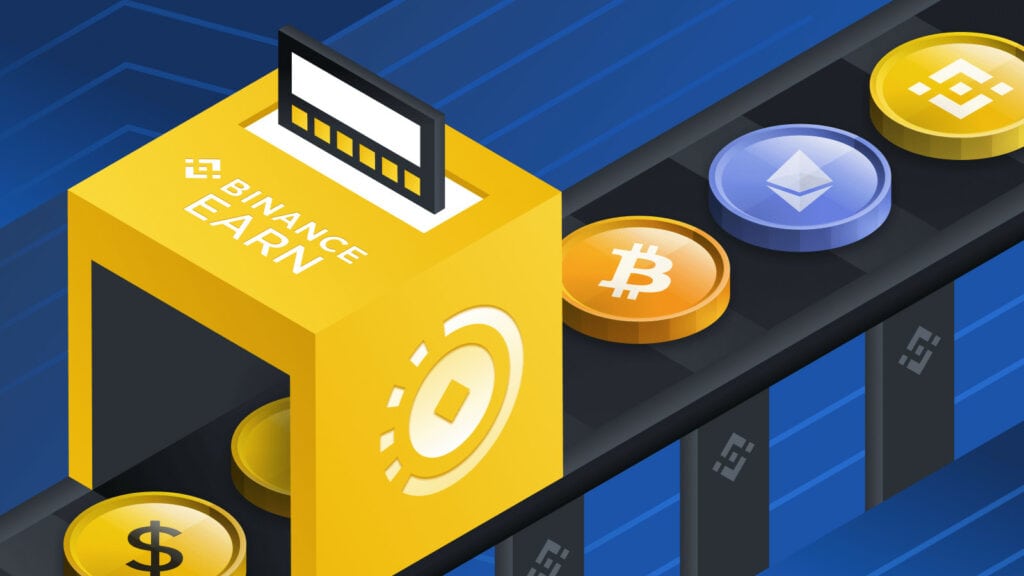 Binance Earn is the one-stop crypto interest solution from Binance. With Binance Earn, you get a complete suite of staking and savings products for earning passive income on your crypto holdings without any trading involved. There are more than 60+ cryptocurrencies and stablecoins to choose from and you can earn interest under fixed or flexible terms.
Users can select between regular savings products, staking, and DeFi solutions, each with its own risks, terms, and returns. These include Savings with flexible or fixed terms, Locked Staking, DeFi-Staking, ETH 2.0 Staking, Liquid Swap, Launchpool, and the BNB yield aggregator Vault.
If you're not interested in trading but want to increase your holdings, the interest-bearing products from Binance are worthy of choice. While the many features can be overwhelming at first, the savings and staking solutions from Binance could potentially create a passive income if you're willing to learn how to use them.
Highlights:
Flexible and locked terms
Minimum deposits varies
Largest cryptocurrency exchange in the world
Overwhelming for beginners
Consensus:
Best for experienced traders looking for flexibility
YouHodler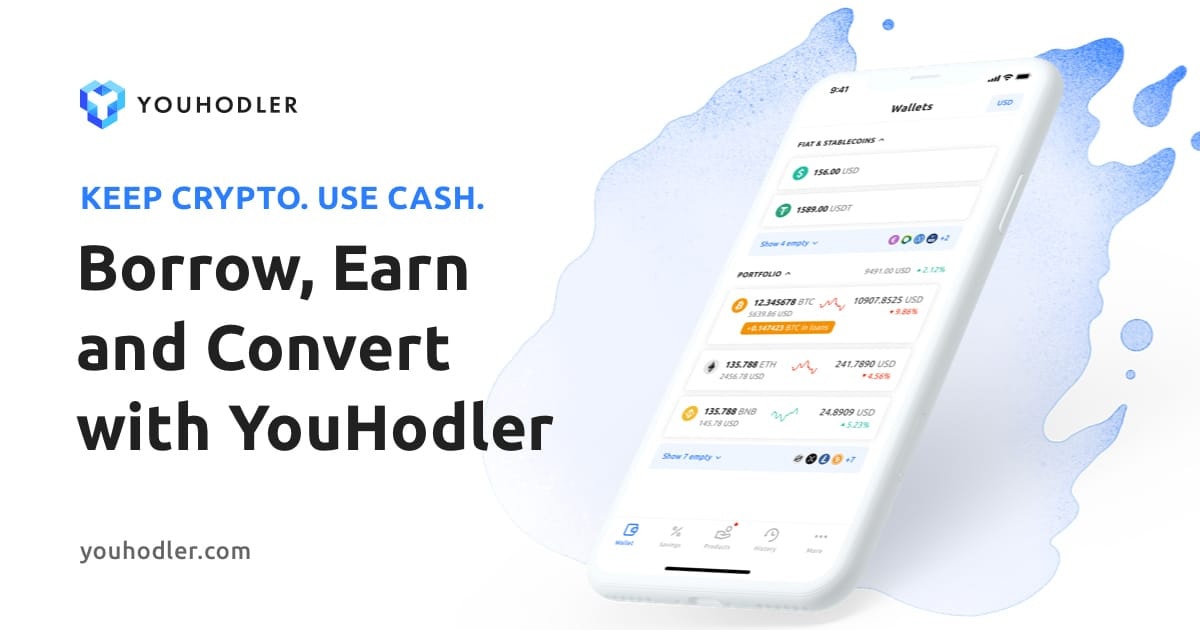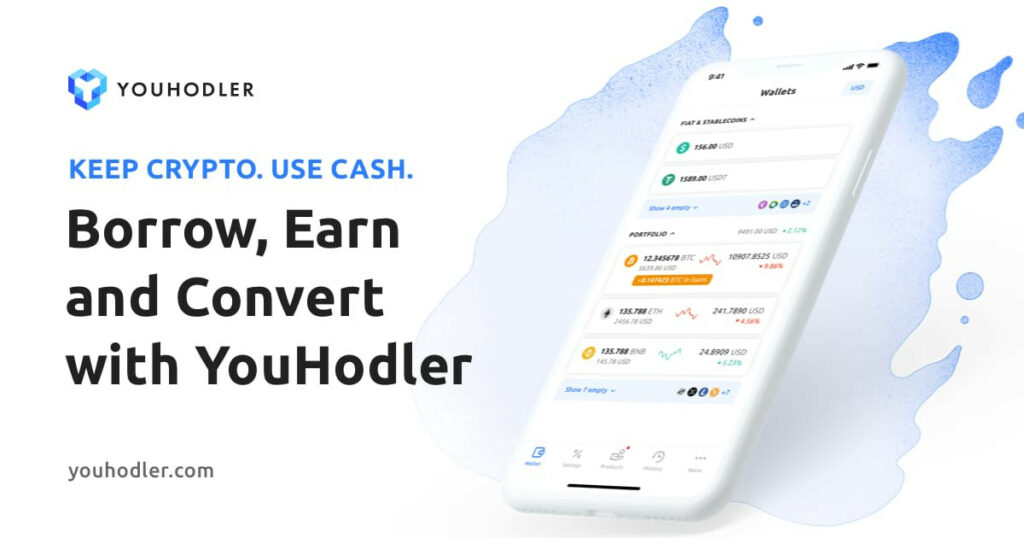 YouHodler is a European bank-like crypto asset management platform with offices in Cyprus and Switzerland. The platform focuses on long-term cryptocurrency holdings, offering attractive crypto savings accounts with high compound interest of up to 12.3% APR and crypto-fiat loans with high loan to value ratios of up to 90%.
YouHodler has no lock-up periods, and investors are allowed to withdraw or sell their assets at any given time. Accumulated interest is paid out once every week, and the weekly interest period starts compounding as soon as you deposit funds into your savings account.
YouHodler keeps your digital assets secure with insurance, two-factor authentication, withdrawal stopping feature, and by using a combination of hot and cold storage. It also has bonus features like crypto-backed loans, margin trading, and it also supports NFTs.
Highlights:
Weekly payouts
No lock-up period or special tokens required to get the best rates
5 USD minimum deposit
Zero weekly or monthly fees
Consensus:
Best all-in-one
Coinloan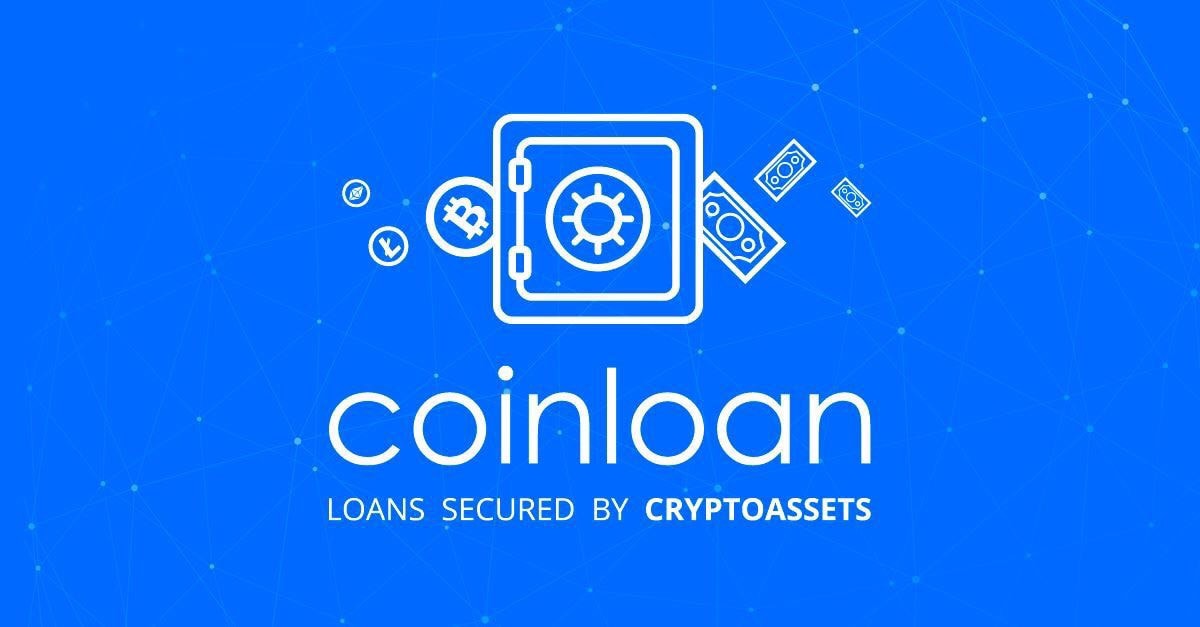 CoinLoan ranks next to Gemini when it comes to the safety and security of your digital assets. Apart from their security features, CoinLoan also offers about 26 types of cryptocurrencies offering APYs between 3% to 12.3%, which vary depending on the type of cryptocurrency.
Interest for crypto is accrued daily on your deposit and credited directly to your wallet on the first day of each month. There is no minimum deposit requirement.
Coinloan is a European-based cryptocurrency lending and borrowing platform licensed and authorized in the EU. For security, CoinLoan stores crypto-assets in offline, cold, multi-signature wallets with the digital asset trust custodian BitGo with $100 million worth of insurance from Lloyd's. Furthermore, all transactions are done in accordance with Cryptocurrency Security Standard (CCSS).
Highlights:
Licensed and certified platform with fund insurance
No minimum deposit
Intuitive and easy-to-use platform
Excellent customer support
Consensus:
High yields and second best for security
Coinbase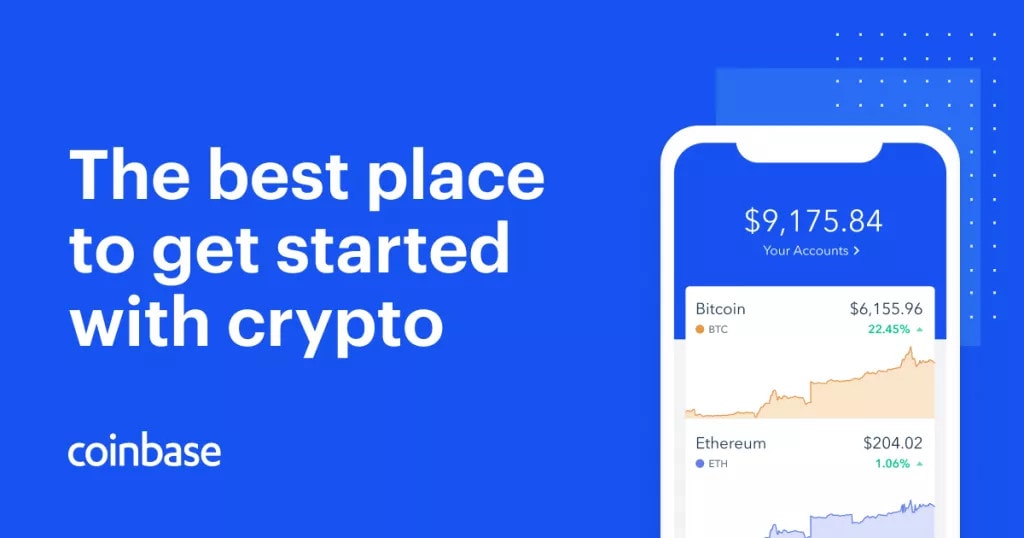 Coinbase is one of the most well-known names in crypto wallets as well as holding and trading cryptocurrency. They also cater as one of the best crypto savings accounts for newbies. Coinbase does not loan out the currency that you invest in, and this is what makes it a great alternative to traditional banks because there are fewer restrictions when it comes to funding withdrawal.
The crypto savings account provides a wide range of currencies with small minimum deposits needed. Coinbase has a simple, top-rated mobile app with additional features. There is a wide range of beginner tutorials, crypto hints, and lessons in the app. You may also get free cryptocurrency by enrolling in certain courses.
The current APY for stablecoins is around 4% compounded monthly. Because Coinbase is said to be more rigorous in its lending procedures, the yield is relatively modest.
Coinbase charges a high 0.50% fee on every transaction, which few people are willing to pay for tiny purchases. On most currencies, interest rates are little. More experienced traders may want more sophisticated trading tools and low trade costs.
Highlights:
Well-known and trusted platform
Easy-to-use for beginners with plenty resources and tutorials
Low yields
High transaction fees
Consensus:
Best for beginners
Conclusion
Cryptocurrencies are quickly becoming mainstream, and an increasing number of providers now offer crypto savings accounts that pay monthly or daily dividends. These platforms provide a great investment opportunity for crypto owners looking for ways to generate passive income.
With such a high yield, it's no surprise that crypto owners are increasingly demanding reliable crypto savings accounts to put their money to work for them. However, before you invest your hard-earned savings in any crypto savings account, there are many factors to consider.
If chosen wisely, crypto-based savings accounts can provide pretty good long term returns.
It all depends on the choices you as an investor make in terms of the currencies you choose, the duration and size of your investment, and your risk-taking ability.