This article is an update of our previous Solana article to reflect the recent changes in the technology.
Solana Rises 800% in Price Rally
The price of Solana (SOL) saw an incredible surge from August 2021 to September 2021, breaking all time high after all time high, even surpassing the critical $200 barrier.
At the time of writing, Solana is the sixth largest cryptocurrency according to Coinmarketcap, amassing more than $50 billion in market value, surpassing Dogecoin and Ripple's XRP. Solana has climbed a staggering 6,800% this year and the price of cryptocurrency has grown more than 800% in just less than two months.
The stunning rally is attributed to numerous project developments and announcements from the Solana ecosystem, as well as growing interest from institutional investors.
Learn more about Solana in our article What is Solana (SOL token): explained
Solana's DEX – Mango Markets Raises $70M in Token Sale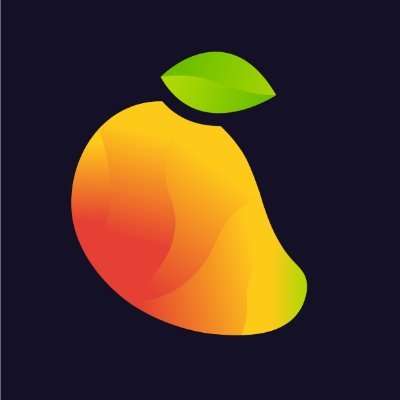 In August 2021, Mango Markets, a high-speed decentralized exchange (DEX) powered by Solana, announced a successful $70 million crowdfunding in a 24-hour token sale. Investors at some point invested more than $500 million in USDC into the trading platform's 24-hour sale. Most of the funds were extracted after the grace period of a day, but the project still managed to hold onto $70.5 million in locked value.
The funding is aimed at providing an insurance fund to ensure the protocol is protected in case of a breach. U.S. investors were excluded from the sale, mostly to avoid any regulatory issues. Nonetheless, the token sale still turned out to be one of the largest seed-fundings in DeFi history.
Mango offers a platform for spot markets, lending, and perpetual futures. It sources liquidity from its native pools and Serum, another Solana DEX, which is backed by FTX. The working model is very similar to other successful Ethereum-based decentralized exchanges such as Uniswap and Sushiswap.
Solana Unveils Wormhole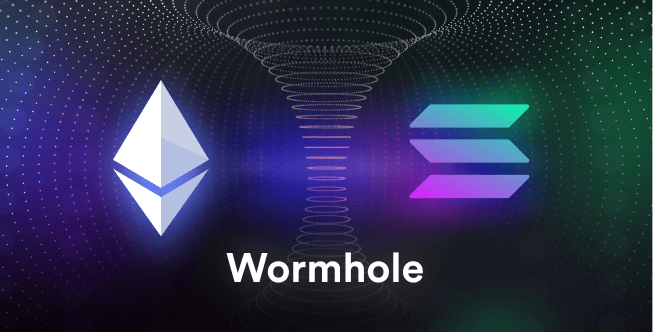 Solana has announced the launch of Wormhole, a bi-directional bridge that allows projects, platforms and communities to move tokenized assets across blockchains. The project also facilitates message exchange across blockchains, and more decentralized applications now benefit from Solana's high speed and relatively low cost.
Currently, Wormhole mainnet is live and supports the exchange of assets from the Ethereum blockchain. The Solana team has plans to expand the bridge and make it a three-way bridge. This implies that Wormhole will include Terra.
The community is awaiting further updates on the project, and it has garnered attention from traders and analysts. The 2.0 launch of the cross-network bridge is a trigger for SOL's ongoing price rally.
As Solana gains popularity as a faster and cheaper "Ethereum alternative," it has captivated institutional investors. Osprey Funds, a digital asset investment firm, has applied to the Securities & Exchange Commission (SEC) for a Solana trust, ahead of competitor Grayscale Investments, implying there is an increase in demand from institutions.
Launch of SOLSEA and Degenerate Ape Academy NFTs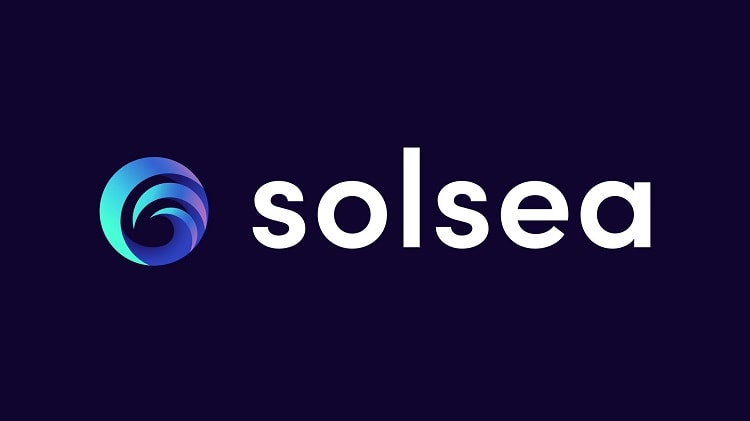 SOLSEA is the first open non-fungible token (NFT) marketplace on Solana. The marketplace was introduced by All-Art Protocol, a project that offers NFT liquidity pools.
According to the protocol's introduction, the Solana NFT marketplace was created in response to user demand. The project, called SOLSEA, would serve as a secondary market for all NFTs created in the Solana ecosystem.
SOLSEA will possess unique features that will attract a wide audience of NFT lovers, where the NFT platform will be differentiated by its low transaction costs, an ultra-fast, cheap minting process, and a new licensing standard. In addition to adding licenses to minted NFTs, SOLSEA will allow users to mint individual NFTs where sellers will be able to list NFT on the new marketplace and having a comprehensive list of payment alternatives for the NFTs, among other fascinating features.
Another factor behind SOL's skyrocketing rally was the launch of Degenerate Ape Academy, an NFT project on Solanart, another NFT marketplace built on Solana. Degenerate Apes was Solana's first big foray into NFTs. The collection of costumed apes features various traits with various degrees of rarity. The launch had some technical issues (the team tweeted that they'd been "overwhelmed" by the demand), but that didn't matter. The collection of 10,000 apes sold out in less than 10 minutes. At the time of writing, the trading volume had reached over 800,000 SOL. On September 11th, 2021, Moonrock Capital, a blockchain advising business, bought one of the Degenerate Apes for 5,980 SOL ($1.1 million), making it Solana's first million-dollar NFT sale.
Solana-based Music Streaming Company Audius Surpasses 500,000 Tracks Downloaded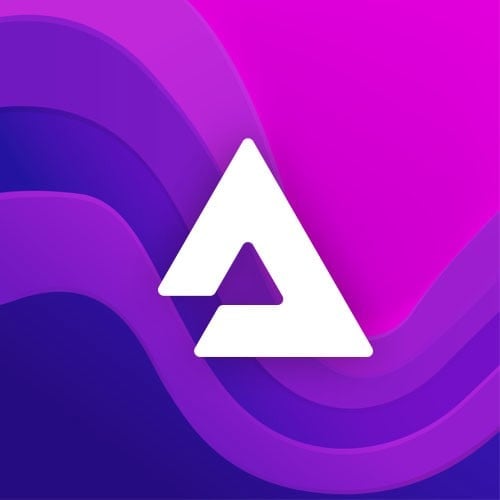 Audius, a Solana-based music streaming company that just joined TikTok has seen tremendous growth. Artists will be able to easily integrate their music into TikTok thanks to the collaboration, which makes Audius the first streaming platform to negotiate a contract with the app. In addition, Audius will run the "TikTok Sounds" collection, which will provide access to artist music to the app. Moreover, TikTok has revealed that it has surpassed half a million track uploads.
Roneil Rumburg, co-founder and CEO of Audius, expressed his joy in the recent partnership in a statement, where the collaboration will make it easier for musicians to obtain their songs on TikTok, which had previously been tough.
Solana's Partnership with Chainlink to Offer Crypto Price Feeds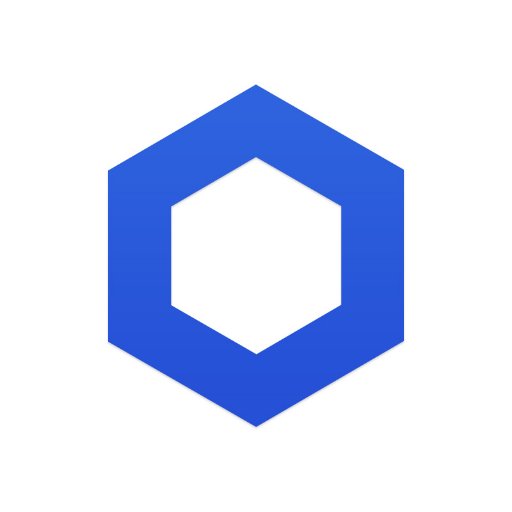 In a significant boost for its ecosystem, Solana has collaborated with Chainlink to give developers access to decentralized pricing feeds.
Solana announced in a statement that developers on its platform may now use Chainlink pricing feeds, where Solana developers now have access to decentralized, high-quality, and frequently updated pricing reference data. Likewise, Chainlink's price reference contracts currently provide safe and accurate market data. The newly integrated pricing feeds, on the other hand, will help developers construct a wide range of hybrid smart contract applications in DeFi.
Solana's creator and CEO, Anatoly Yakovenko, expressed satisfaction with the new integration. According to him, the integration will greatly accelerate the rate at which Solana developers can create secure, rising DeFi apps. He goes on to add, "The combination of high-quality oracle infrastructure and Solana's high-speed blockchain network can enable DeFi applications to scale to a global level."
Solend Goes Live on the Solana Mainnet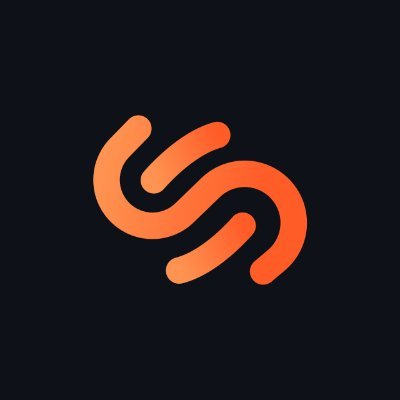 Solend, a decentralized protocol for borrowing assets, went live on the Solana blockchain in August 2021. The protocol enables users to earn interest on deposits and borrow assets against their tokens on Solana. According to the announcement, Solend currently supports only four digital assets – BTC, ETH, SOL, and USDC.
Solend revealed that it chose to build on Solana because of its powerful blockchain that provides near-instant and cheap transactions. The protocol further expressed gratitude to Pyth Network, Switchboard, and Phantom for providing unique features on Solana that benefit the project. Additionally, Solend noted that there is an initial deposit limit of $1 million per market and $10,000 per user per market. This is explained as it will reduce the level of risk since the project is quite new.
Launch of Galactic Marketplace on Solana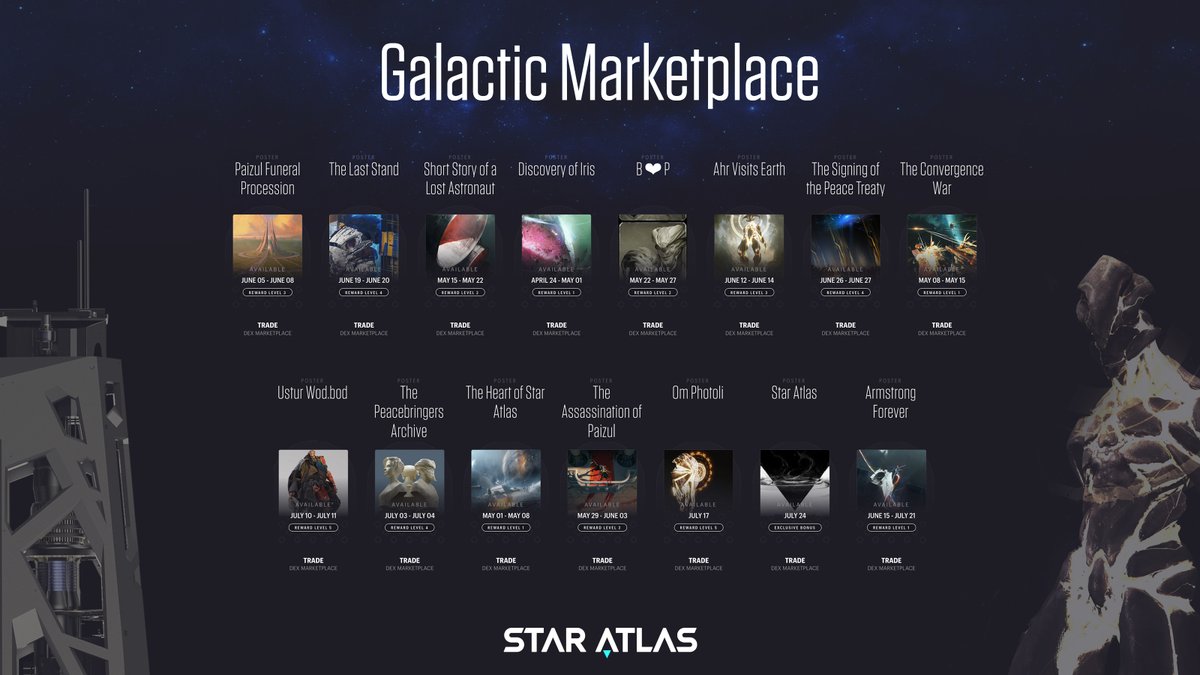 The Galactic Marketplace is an NFT trading marketplace that was launched on Solana by Star Atlas, the blockchain-powered next-generation gaming metaverse.
In the launch announcement, Star Atlas noted that the marketplace will enable its community to trade meta-posters, spaceships, and other assets. Owners of meta-posters and other in-game assets can also buy and sell NFTs directly within the marketplace.
The Galactic Marketplace was launched as a result of the Star Atlas integration with Serum, which utilizes Solana's cheap costs, fast processing capabilities, and other remarkable features.
Michael Wagner, CEO of Star Atlas, expressed his excitement with the launch. According to him, the Serum integration paved the way to a blockchain-powered experience that gives power back to the people.
Solana Announces Breakpoint Conference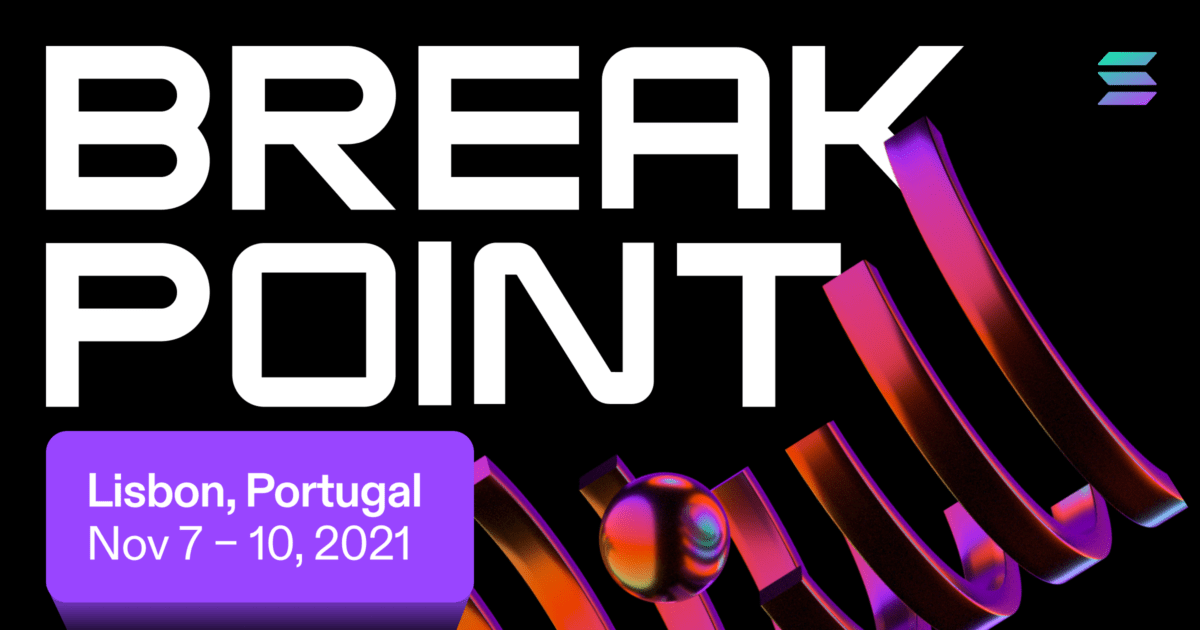 Solana announced its first-ever annual conference, known as Breakpoint, which is aimed at celebrating everything the ecosystem has achieved.
The Breakpoint conference is scheduled to take place November 7th – 10th, 2021 in Lisbon. It will bring industry leaders, builders, and innovators across the globe together to celebrate Solana's achievements.
The conference will also attempt to solve challenges and create opportunities while building in a Web 3.0 space. Breakpoint will host over 100 panels and technical workshops. It will feature discussions from Meltem Demirors, Balaji S. Srinivasan, Kyle Samani, Sam Bankman-Fried, Jeremy Allaire, amongst others.
Saber partners with Marinade Finance to Make Staking Liquid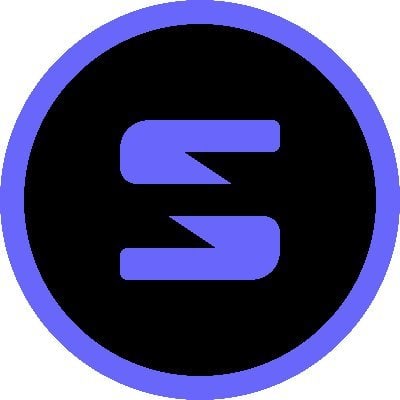 Saber, the leading cross-chain stablecoin and wrapped assets exchange on Solana, has entered a strategic partnership with Marinade Finance to create a mSOL/SOL pool, making staking on Solana liquid and accessible to all.
Marinade Finance is the first liquid staking protocol built on Solana allowing users to frictionlessly stake, trade, accrue rewards, and collateralize their staked SOL by tokenizing it in the form of mSOL.
In the announcement, Saber stated that "Staking is the lifeblood of proof-of-stake blockchains like Solana. Democratizing access to staking is vital to ensuring the proper security, consensus, and decentralization of Solana itself."
The announcement also disclosed that the partnership will ensure liquid staking derivatives like mSOL are actually liquid. It further revealed that Saber's stableswap AMM design will ensure low slippage, deep liquidity, and a rich trading experience.
Sunny Aggregator Launches on Solana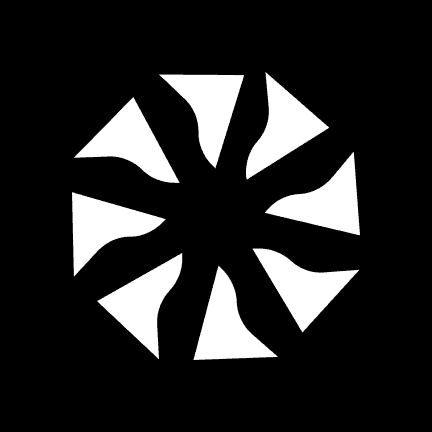 Sunny Aggregator, a composable yield aggregator, has officially launched on Solana. The Sunny Protocol is designed with composability as a core feature, enabling other applications and protocols to easily build on top of it.
Many DeFi projects provide token-based yield farming incentives as a mechanism for bootstrapping liquidity. With so many new Solana DeFi projects launching, it has become increasingly difficult for users to manage their yield farming positions across different interfaces.
A yield aggregator simplifies this process by offering a streamlined solution for discovering and entering farms. The aggregator can then offer additional strategies, such as automatically compounding the farmed tokens.
Soldex to Offer AI-Powered Trading Algorithms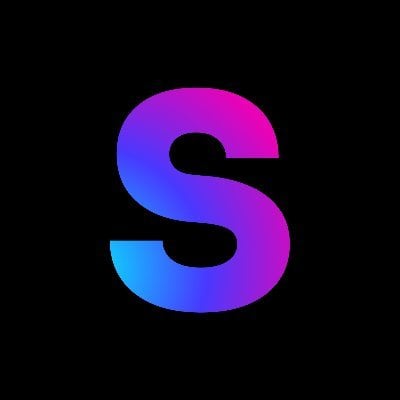 The decentralized exchange, Soldex, is attempting to make the trading of crypto more accessible and straightforward with the use of artificial intelligence. Currently, new users must learn about markets and the assets they want to trade, adding to the barriers of getting started.
Soldex is eliminating these barriers by offering traders the capabilities to use AI-powered trading algorithms developed by users.
The objective of Soldex is to use a neural network algorithm to work on all market conditions. The algorithm will be able to analyze data about the market, make predictions about risks and buy and sell assets on the user's behalf. As an automated trading suite, it will gather expert data and continue to develop its learning capabilities.
The CEO of Soldex, John Robertson, shares that the "AI will be so far advanced that users will be able to "create their own trading strategies and sell them on the marketplace."
Providing AI trading in a decentralized format can greatly impact the way people view cryptocurrencies. The platform is also completely permissionless, so anyone, regardless of location, can provide liquidity, trade or begin staking without a Know Your Client (KYC) requirement.
DeFi Land Raises $4.1M to launch DeFi Game on Solana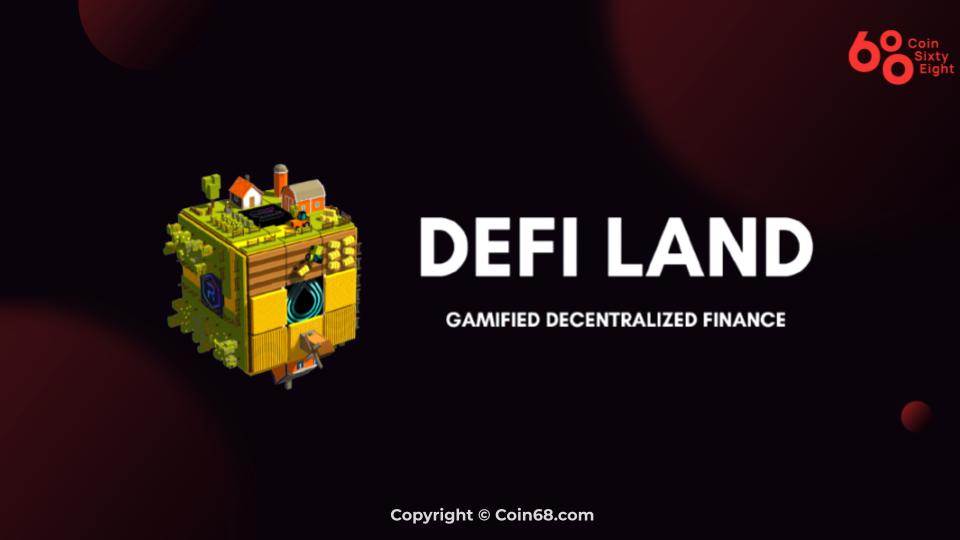 Blockchain gamification platform DeFi Land has secured $4.1 million in investments to launch a new decentralized finance game on Solana, further highlighting the growing ecosystem surrounding SOL.
The investment round had participation from over 40 investors, including some of the biggest names in blockchain venture capital. Animoca Brands, Alameda Research, Jump Capital, NGC Ventures, Solana Foundation and Gate.io were among the major investors involved.
DeFi Land operates as an agriculture simulation game designed to gamify all aspects of decentralized finance. The goal is to create educational solutions for users looking to explore DeFi or other alternative finance solutions. The platform introduces a play-to-earn model that allows users to earn income for completing tasks or reaching milestones.
Brian Lee, a senior executive at Alameda Research, said DeFi Land blends "two of the most interesting things happening in crypto right now – gaming and DeFi." This increases the odds of casual gamers and crypto users entering the decentralized finance market for the first time.
Sources:
https://www.chron.com/business/article/Solana-rival-of-Ethereum-is-already-the-seventh-16442434.php
https://www.altcoinbuzz.io/cryptocurrency-news/product-release/top-updates-from-the-solana-ecosystem-august-week-2/
https://wormholecrypto.medium.com/introducing-wormhole-32b16d795c01
https://allart.medium.com/solsea-the-first-open-nft-marketplace-on-solana-54c263cb864f
https://www.nasdaq.com/articles/5-reasons-why-solana-sol-keeps-climbing-2021-08-31
https://coinquora.com/first-million-dollar-nft-sale-for-solana-and-its-for-a-degenerate-ape/
https://www.altcoinbuzz.io/cryptocurrency-news/product-release/avalanche-integrates-chainlink-price-feeds-and-sushiswap/
https://solana.com/news/announcing-breakpoint-the-annual-solana-conference
https://blog.saber.so/saber-partners-with-marinade-finance-to-make-staking-liquid-throughmsol-pool-1d5c75f63eb9
https://cointelegraph.com/news/this-defi-platform-positions-itself-as-a-new-compound-built-on-solana
https://cointelegraph.com/news/defi-land-raises-4-1m-to-launch-decentralized-finance-game-on-solana