Originally an initiative by the Autonomous Driving and Digital Business units in Audi to provide VR-like entertainment for passengers in cars in 2015, holoride had since spun off into its own in-car entertainment start-up in 2019. Their brand-new take on environmentally adaptive VR experiences, demonstrated in a moving car, made its debut at the famous Consumer Electronics Show of January that year.
Their inspiration comes from a huge market for in-car entertainment, which traditionally is focused only on the drivers' experience in the form of audio media, such as music and podcasts. Anything more would be patently dangerous. There were occasionally allowances for AV devices built into dashboards and seats, but with the advent of mobile devices, the need for such in-built gadgets has become somewhat passé, and the focus is oriented ideally towards social interaction within the vehicle itself.
However, with the presence of ride-shares, public transport and even autonomous vehicles, the core philosophies behind the in-car entertainment market will need to evolve, there will come a greater need for distraction from the boring commute or the monotonous long-distance highway trip. What's more, some might not be able to read, watch or play media while in a moving vehicle due to the onset of carsickness.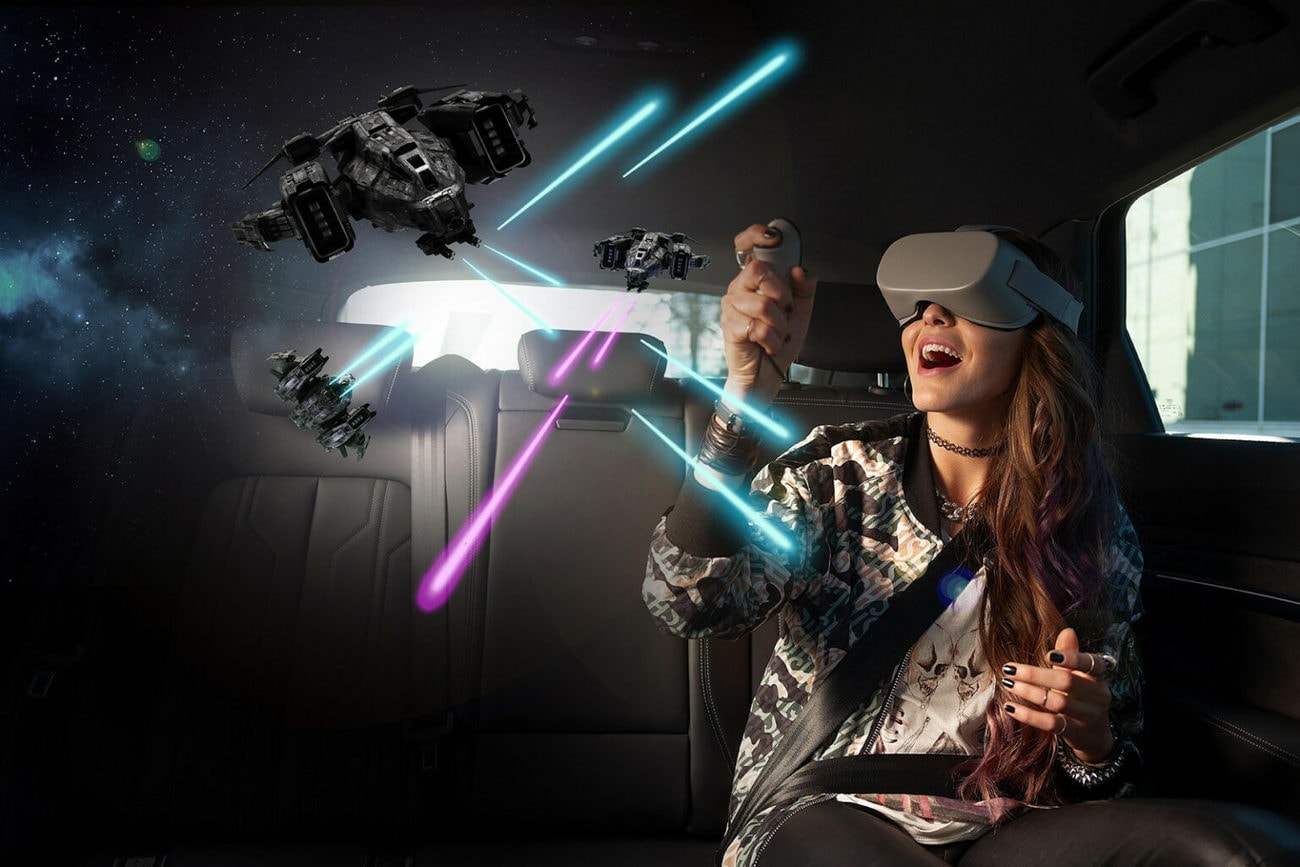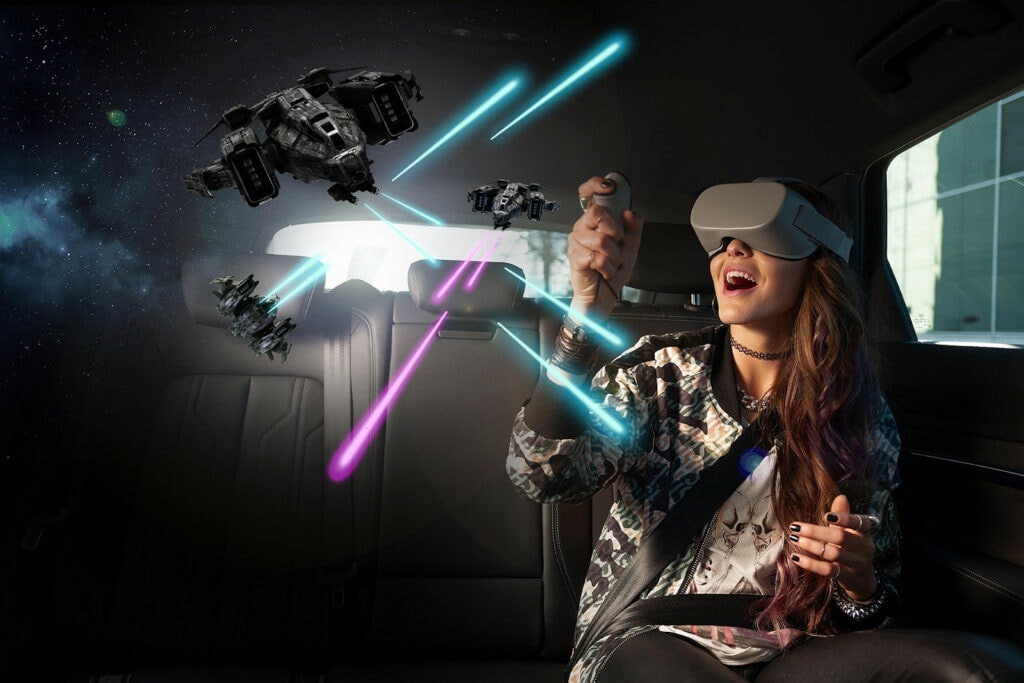 What is Holoride ($RIDE)?
Holoride aims to 'turn vehicles into moving theme parks' by combining the immersive technologies of Virtual Reality with the situational adaptability of Augmented Reality, users can experience what Co-founder and CEO of holoride Nils Wollny describes a 'blended' experience that moves and adapts according to the forces and movement of the vehicle, as well as terrain, weather and landmark data pulled from online maps. What the viewer experiences are then sights and sounds unique to every ride. It creates what it calls 'elastic entertainment' via Extended Reality.
Holoride has now brought the capabilities of the Elrond blockchain to add even more value to its potential to entertain, enthrall and elate. It seeks to use the Elrond network to ensure the integrity and transparency of usage data, a potential fair usage-time-based compensation model for all ecosystem partners, increased security and compliance with automotive standards as well as improved experience quality and personalization and rewards. Elrond's main selling point for holoride is that compared to the Ethereum blockchain, it's infrastructure eliminates computational waste, and therefore reduces, "gas prices" or computational energy expenditure and costs.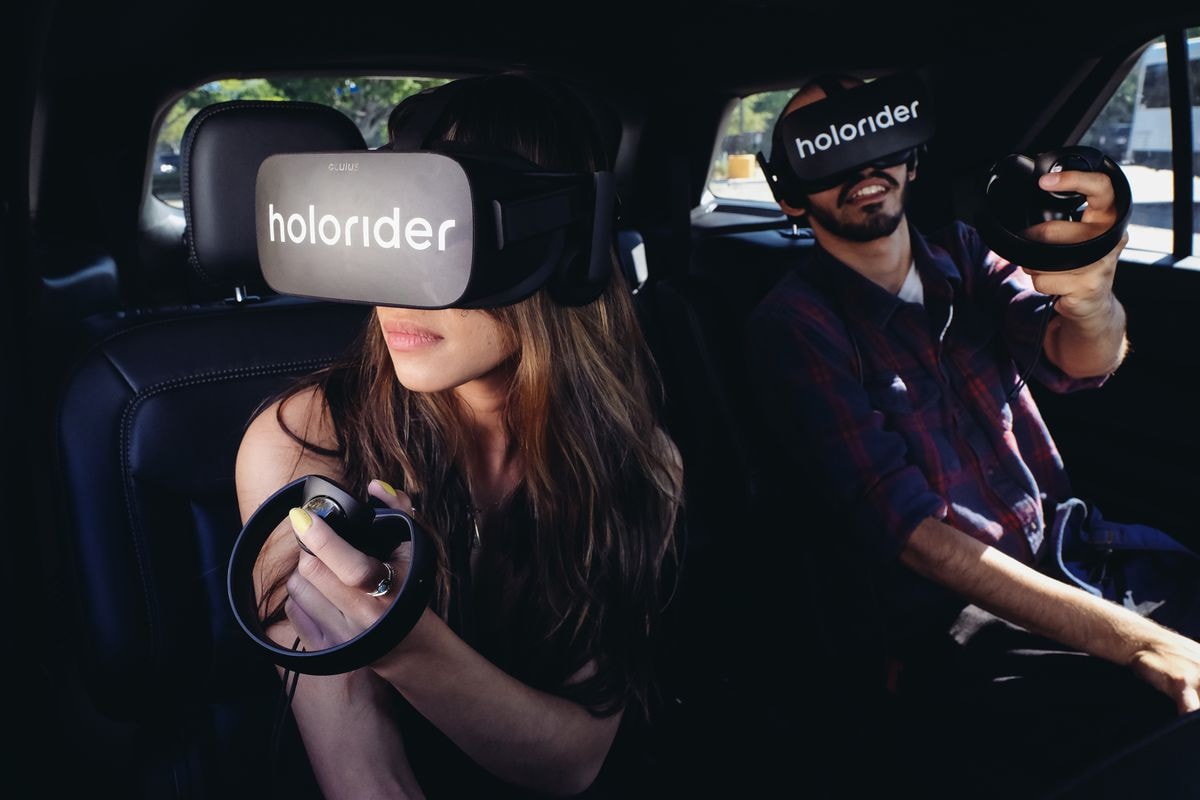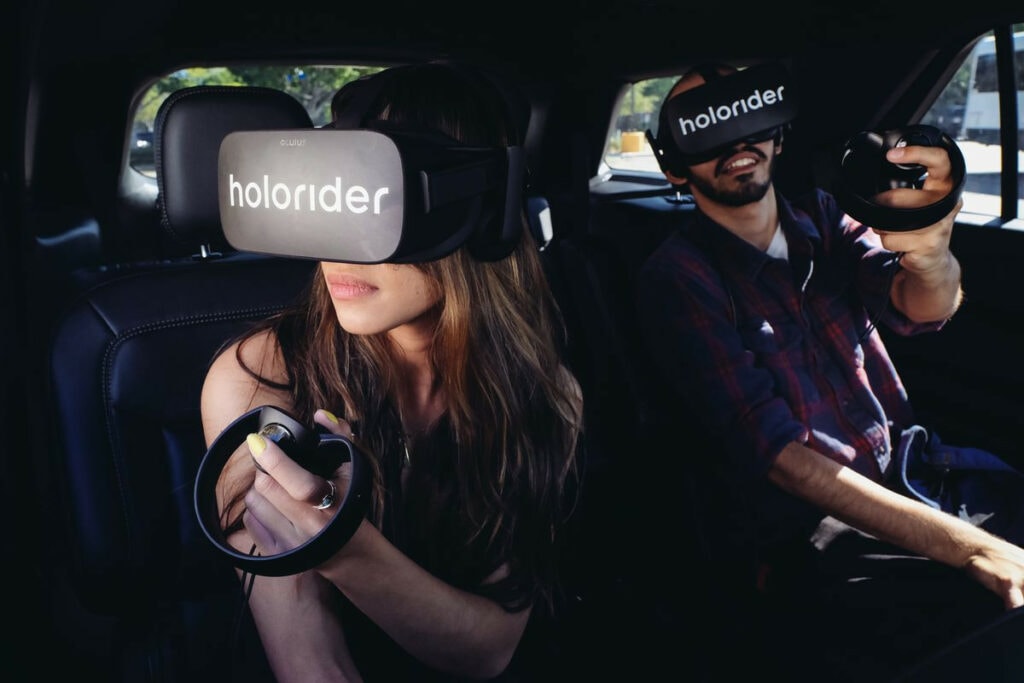 What is $RIDE?
And with the Elrond blockchain comes RIDE – holoride's token released December 2021. RIDE forms the transactional basis of its NFT (non-fungible token)-based content ecosystem on Elrond. RIDE is designed to provide incentives for using holoride by providing additional benefits and enhanced user engagement. As Wollny stated in a press statement:
"As we look to expand across global markets, blockchain technology and NFTs help us scale while securing the integrity of our developer-centric and car manufacturer-agnostic approach."
Holoride seeks to use RIDE to build a sustainable economy on its ecosystem, allowing manufacturers, content creators, brands and passengers to trade transparently with each other and participate in the governance of the holoride platform and its content.
As mentioned in its Litepaper, holoride seeks to use similar content strategies to the rest of the gaming industry. RIDE token holders will be able to purchase user subscriptions, digital items, upgrades, customisations and brand placements from holoride at a discount from their non-crypto price as well as access to special events and early access to content and rare collectables.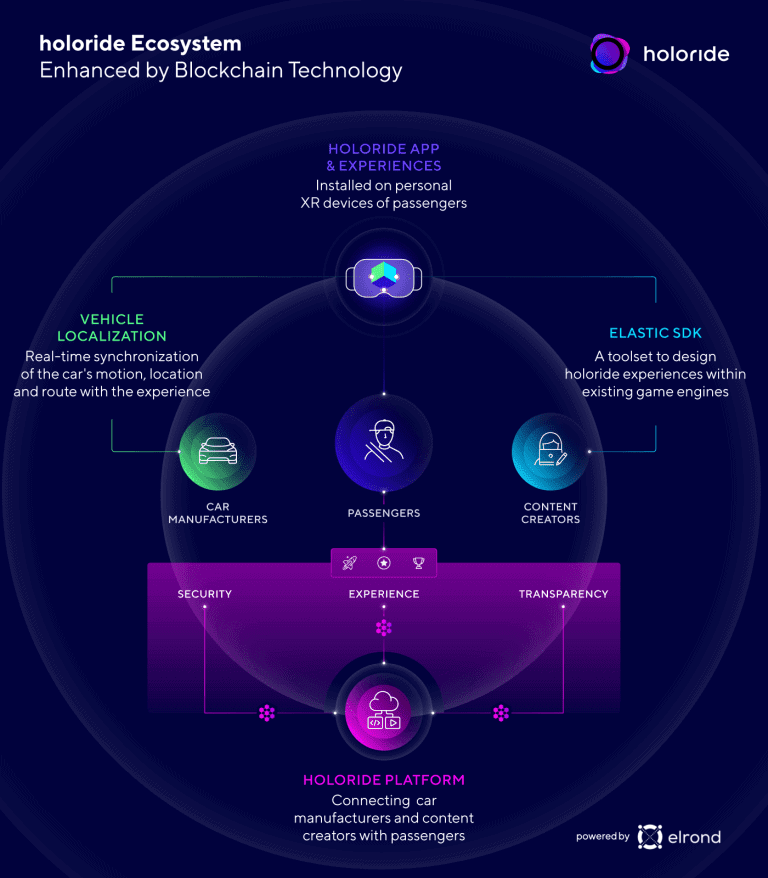 Holoride also says that content creators will be able to mint unique NFTs based on their experiences, which can then be traded within the network's marketplace. Fundamentally, this creates a token out of the social trading aspect of holoride's experiences. Essentially, it makes RIDE a form of literal social currency.
"As players get more involved, these purchases generate additional revenue. In addition, unique in-game currencies are often created for these purchases to add value through enhanced functionalities, enable a universally and globally accepted in-game payment standard, or enable special discounts if players pre-purchase a specific credit – just to name a few.
The Litepaper goes on to say that holoride's mission "is to make transit time more valuable for everyone. Through NFTs, we envision the highest level of personalization for users while offering a one-of-a-kind XR experience with compelling monetisation opportunities for our partners."
Content creators and car manufacturers could also possibly receive RIDE as part of user engagement with NFTs via transaction fees. For example, in their Litepaper, a 5% split might be equally done between the original content creator, the car manufacturer the NFT was minted on and holoride itself. Holoride can also ensure via Elrond that balances can also be settled by burning RIDE and paying out the partners with Fiat currency.
Finally, a certain percentage of holoride's income from revenue, Fiat purchases, smart contract royalties and many more will be used each month to purchase RIDE tokens from the open market and deposit them in the holoride treasury to fund the sustainable development of the ecosystem via grants and other incentives.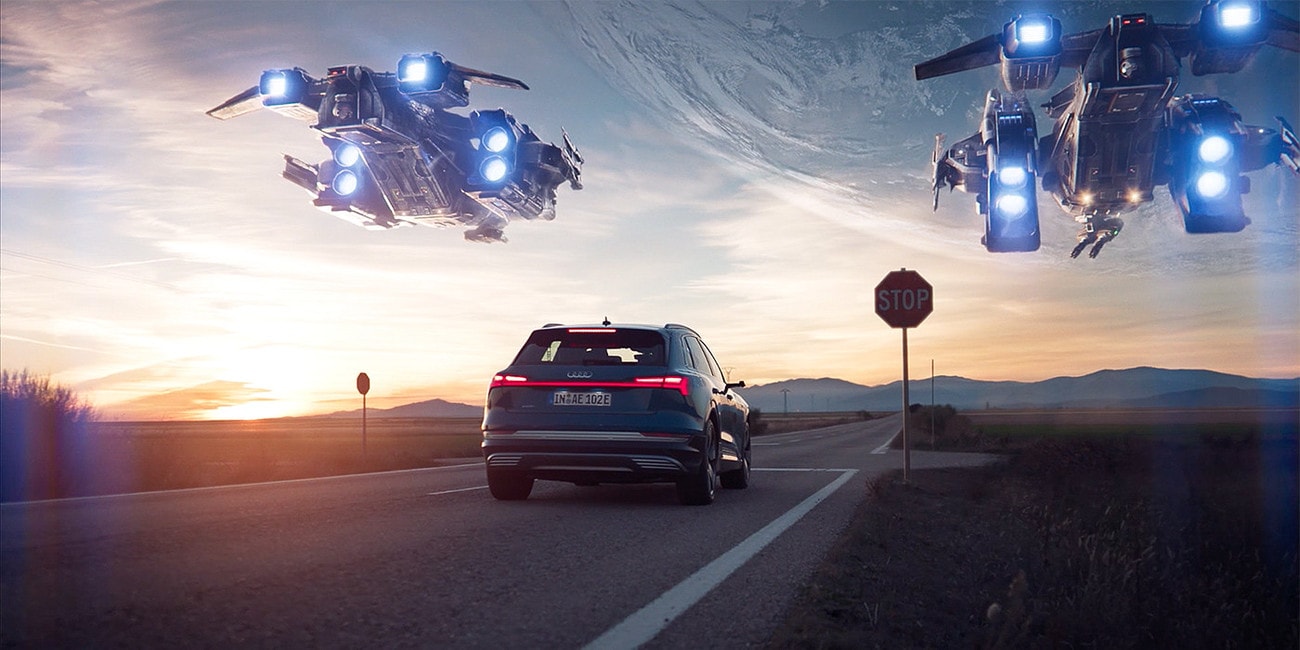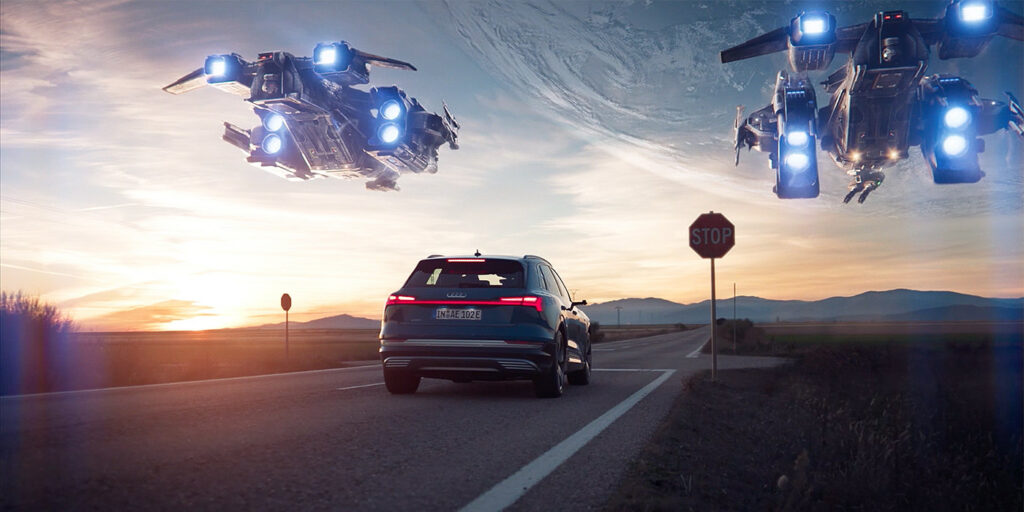 According to TechCrunch, Ride is currently being sold on Elrond's Maiar Launchpad, currently the only way to get it. Holoride will initially circulate 130 million tokens, and there is a max supply of 1 billion. Two hundred million tokens were sold at $0.02 at a private sale to raise funds and another 50 million were sold publicly before the launch of the crypto, which constitutes only 5% of the total RIDE tokens. Still, this would have brought holoride US$6 million.
To learn more about Maiar Exchange ($MEX) and how to use it, check out our tutorial.
The rest are reserved for members of the Ecosystem – developers, content creators, automotive manufacturers, mobility providers, operational supporters, or advisors and ambassadors, etc; the Community – early contributors to the project; a Treasury – for unexpected issues and finally the Team – who are holoride workers themselves.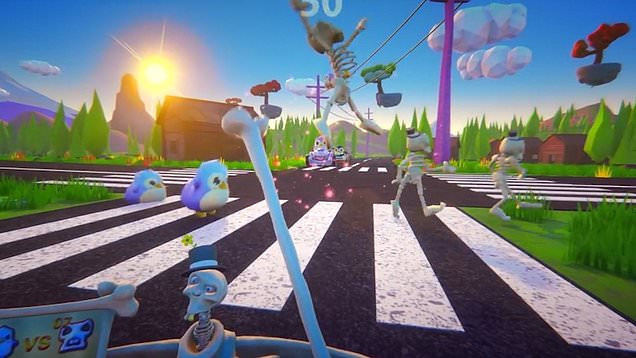 Holoride's technology is still some time away from launch, ostensibly within 2022. Even so, it'll require a huge amount of capital locked in to sustain its rather expansive application of the Elrond blockchain to make business sense.
But whatever the outcome, valuable lessons might be learnt from how it combines decentralised, socially-motivated commerce with their take on the metaverse. Wollny is optimistic about how holoride can enable its users to create value out of it. As he tells TechCrunch:
"Now that everyone is all over the metaverse, cryptocurrencies and NFTs, the puzzle pieces might fit a little better. However, many things are still unsolved and the best is yet to come."
REFERENCES:
Holoride Official Website. Get Ride. (https://www.holoride.com/ride-token)
Holoride Litepaper. Adding Thrill To Every Ride. (https://a.storyblok.com/f/113424/x/334861532d/holoride_litepaper_v2-1_nov21.pdf)
Bobby Carlton. 24 May 2021. VRScout. In-Car XR Platform 'Holoride' Announces Blockchain Ecosystem. (https://vrscout.com/news/holoride-announces-blockchain-ecosystem/)
Rebecca Bellan. 30 Nov 2021. TechCrunch+. Holoride debuts Ride crypto, the currency of its in-car metaverse. (https://techcrunch.com/2021/11/30/holoride-debuts-ride-crypto-the-currency-of-its-in-car-metaverse/)
Rebecca Bellan. 20 May 2021. TechCrunch+. Holoride deploys Elrond blockchain and NFTs in prep for 2022 market launch. (https://techcrunch.com/2021/05/20/holoride-deploys-elrond-blockchain-and-nfts-in-prep-for-2022-market-launch/)
Hashoshi. 8 Nov 2021. YouTube. holoride is bringing in-car entertainment to the metaverse! (1st Elrond Launchpad Project!) (https://www.youtube.com/watch?v=HMk9YcRAnn8)
Anifowoshe Ibrahim. May 2021. Bitcoinist. Holoride To Integrate NFTs and Blockchain For Its In-Vehicle Entertainment Experience (https://bitcoinist.com/holoride-to-integrate-nfts-and-blockchain-for-its-in-vehicle-entertainment-experience/)
Jon Joehnig. 21 June 2021. Holoride Talks Convergence, Content Creators, NFTs, and 5G. (https://arpost.co/2021/06/21/holoride-convergence-content-creators-nfts-5g/)
FAQ
What is holoride?
holoride is a VR-entertainment start-up firm that has created a VR platform that creates experiences  combining Augmented Reality tech and is able to change and adapt along with the passenger's ride or commute, how the vehicle moves and available terrain and weather data. The visuals moving with the vehicle's forces actually reduces the usual motion sickness associated with VR
What does a VR company need blockchain and cryptocurrencies for?
platform through the sale of extra content and upgrades. But it also wants transparency and for content creators to make, share and be compensated for content for the holoride platform too. So allowing itself and others to create NFTs and trading them using its online RIDE tokens is a fairly reasonable way to create a socially-driven, traceable economy around online content. 
Where can RIDE tokens be bought?
Via the Elrond blockchain's Maiar platform. It currently accepts stablecoins. There will be a maximum supply of a billion tokens. 250 millions have already been sold, and 130 million more will be sold again in the near future. Learn how to use Maiar Exchange with our tutorial- Maiar Exchange Tutorial ($MEX)- Guide to Elronds' ($EGLD) official DEX.