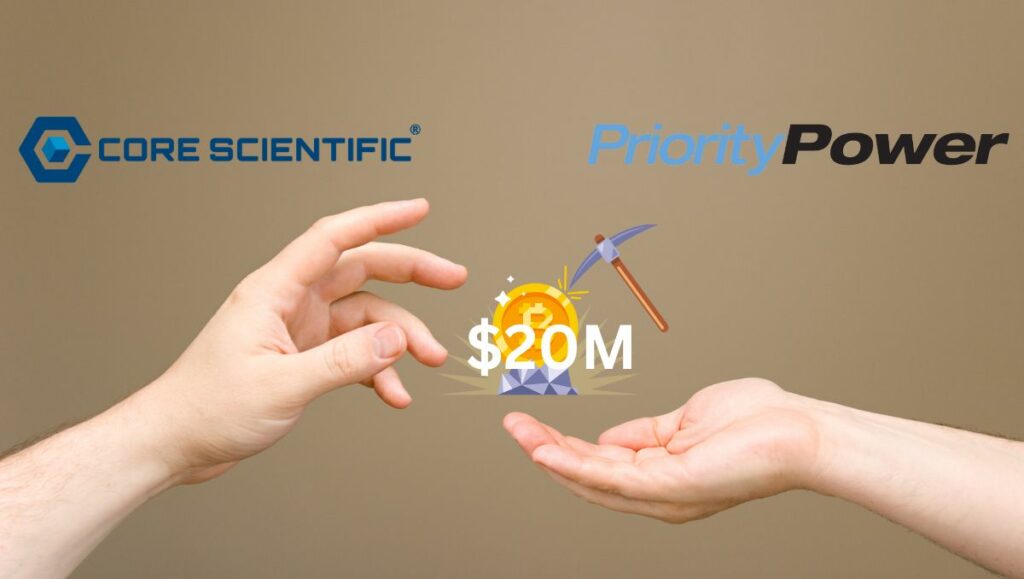 A U.S. Bankruptcy Court Judge has recently made a momentous ruling in the case of Core Scientific and energy infrastructure firm Priority Power Management. In a decision that could potentially shape the future of Bitcoin mining, Judge David Jones has ordered Core Scientific, a crypto miner, to transfer more than $20 million worth of mining equipment to the energy negotiator. This move solidifies a settlement between the two companies to end their dispute over the two mining sites located in Western Texas.
Core Scientific's battle with Priority Power began in the summer of 2021 when the cryptocurrency miner hired the energy negotiator as its "exclusive energy manager and consultant." Apart from electricity contracts, the firm was also asked to build two mining sites in the Lone Star State.
However, the two sites would remain without the necessary energy load and Core Scientific decided to cess payments in May 2022. Priority Power then took its grievance to the courts, contending that they were owed a total of $30 million.
Rather than enter a long legal battle, a settlement has been reached, with Core Scientific transferring over $20 million worth of electrical equipment "on a 'free and clear' basis" to the Texas-based company. In addition to the decision to partake in the transfer of equipment, Core Scientific also reportedly agreed to introduce Priority Power to any future owners of their sites in the area, in an effort to let the energy negotiator potentially sign a new energy management and consulting agreement with the new owners.
The agreement comes as Core Scientific attempts to stay afloat in the increasingly crowded Bitcoin miner market. Reeling from the effects of the crypto winter and the plummeting prices of digital assets, particularly Bitcoin, Core Scientific sold most of its BTC holdings in the past several months. To further salvage their situation, which more money problems, the crypto miner was able to secure a $500 million fundraise early last month.
Core Scientific is now seeking to reduce its debt and seems intent on doing so with the resources they still retain. With the latest ruling, Priority Power gets its due and Core Scientific gets one step closer to cleaning up its ledger.
Ultimately, the court's decision has provided a resolution to a potentially lengthy stand-off between the two entities, with a $20 million transfer in mining equipment, and will hopefully act as an example for other miners, who are seeking to navigate the murky waters of the digital asset mining caps.