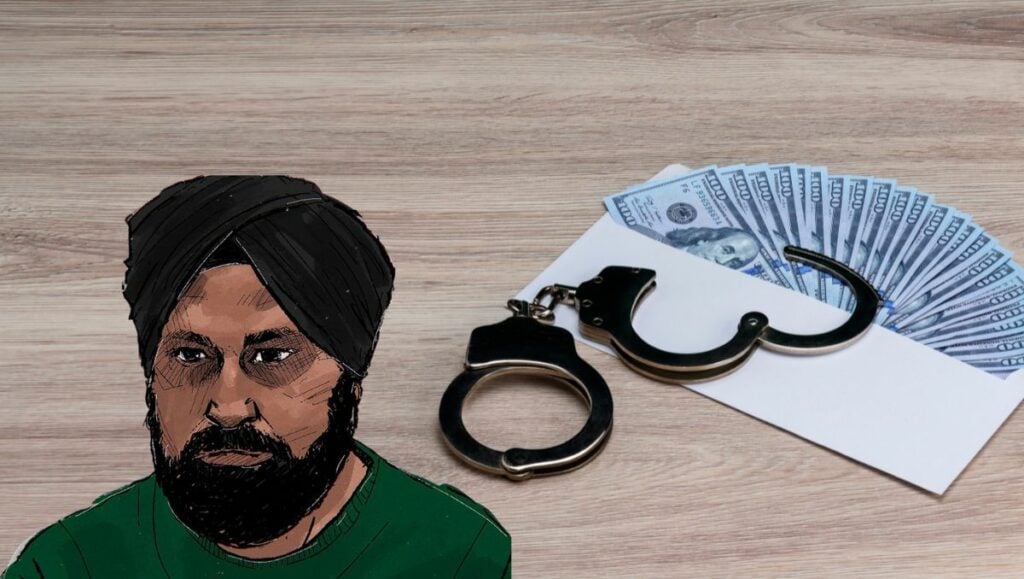 On March 20, a bright ray of hope shone through the darkness for Jatinder Singh, a 37-year-old partner of Thevamanogari Manivel whose crypto transaction gone wrong resulted in a windfall of $10.5 million. The Victoria County Court in Australia granted him bail despite Senior Constable Conor Healy's argument that Singh was a high flight risk, due to the remaining $3.1 million of the lottery-like fortune still unaccounted for.
It all began back in May 2021 when Singh sought a $100 refund on his crypto transaction from the Singapore based exchange, Crypto.com. Instead of the hundred he was expecting, an employee mistakenly transferred a huge fortune of $10.5 million to Manivel's bank account.
Seven months later, the exchange would realise its mistake during a December audit and later contact Manivel in February 2022 to request a return of the funds. The huge amount had only been partially returned however. It is thought Manivel transferred $4 million offshore and another $1 million to an account under Singh's name.
It was then that Crypto.com initiated a legal battle against the couple for the outstanding $7 million, in which the pair both pleaded not guilty to the charges brought against them.
However by the time the bail hearing arrived, $7.3 million of the funds had been recovered. Despite this, Constable Healy and Prosecutor Peter Botros argued that with no stable residency, job, or family before his arrest, Singh could easily flee the country with the missing balance.
The Judge, Daniel Holding, disagreed; certain Singh couldn't escape as his passport would be confiscated as part of his bail conditions.
Last December the same scenario played out for Sam Bankman-Fried, the former CEO of FTX, whose criminal charges could result in him spending the rest of his life in prison.
Before his trial was due to start, Bankman-Fried was granted bail in the U.S., trusting his parents' house as collateral with a $250 million bond, home confinement, and location monitoring.
Furthermore, as his defence counsel stated Bankman-Fried had only $100,000 in his bank account before his arrest, which made it seem as though he received preferential treatment due to his wealth.
For Jatinder Singh, however, one can only hope his trust in the court was rewarded, that the conditions imposed be seriously obeyed, and that all of the rightful owners of the $10.5 million be compensated for the mix-up.
Although it may be seen as an act of kindness for the Judge to believe in Singh's innocence, allowing him to remain free before the resolution of his case, the decision will remain uncertain until the recovery of the remaining funds and justice is served to the other stakeholders involved.
Only then will it be clear whether Singh was granted the ticket to freedom he was hoping for.