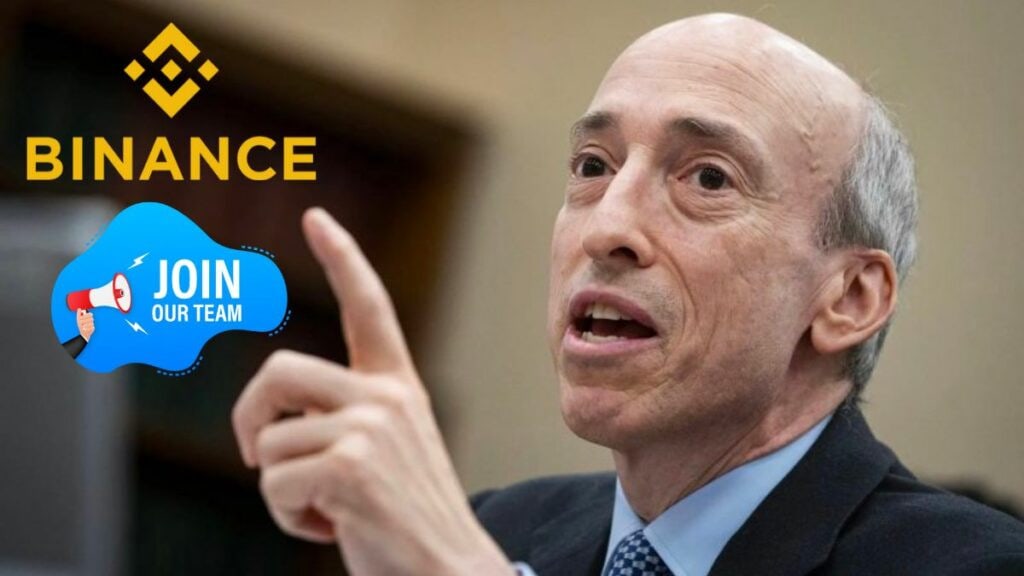 In 2018, cryptocurrency giant Binance had a vision to hire Gary Gensler, a highly reputed former Commodity Futures Trading Commission (CFTC) Chair, as an advisor. Their reasons? To insulate itself from potential US federal regulators amid concerns of inadequate compliance and control problems, as documents obtained by Wall Street Journal indicated.
The path toward Gensler began when Ella Zhang, head of Binance's venture investing arm, along with colleague Harry Zhou, co-founder of the Binance-invested Koi Trading, met with Gensler in October 2018 while he was teaching at the Massachusetts Institute of Technology (MIT). Unfortunately, Gensler declined the advisor position, although that wasn't the last time that Binance attempted to woo him onboard.
In March 2019, Binance's founder Changpeng "CZ" Zhao met with the economist in Tokyo. As a Binance employee highlighted in a chat, Gensler was "likely back in a regulators seat if the Democrats win the 2020 election." Sure enough, Gensler took office in April 2021 as chair of the US Securities and Exchange Commission.
In addition to hiring Gensler, Binance also wanted a way to protect itself from US enforcement. In a presentation titled "Insulate Binance from US Enforcement", employees proposed that the exchange and its US arm, Binance.US, remain separate entities connected via a "purely contractual" relationship. The approach would position themselves as separate entities and attract enforcement inquiries away from Binance. While to the public it has always been known that both Binance and Binance.US are owned by the same ultimate beneficial owner, the latter recently went through a funding round that the parent exchange has yet to do.
A spokesperson for Binance told Cointelegraph that the crypto exchange have no US customers and are separate legal entities. Moreover, they noted that they have no plan to serve US customers in the immediate future. Admitting to past missteps in their exponential growth, the firm revealed that their compliance and investigations headcount expanded by 500% since last year as a means to address said issues.
Unfortunately for Binance, US regulators are starting to take a closer look into the company's activities over possible violations of anti-money laundering legislation and failure to comply with registering derivatives products with the CFTC. However, Binance's chief strategy officer, Patrick Hillmann, believes the exchange is moving closer to closing any regulatory gaps and has expressed confidence that they are in a good place with the discussions with regulators. He further highlighted the need for more regulatory clarity in the US markets and hinted of a reconciliation on the horizon—one that would require a necessary fee.
Drawing a parallel with Binance, competitor Kraken also found itself under the SEC's scrutiny for offering unregistered securities in the US and ended up paying $30 million in fines, taking a toll on their businesses. Additionally, Paxos was warned that they could be in breach of securities regulations by beginning to work with Binance to mint it's BUSD stablecoin.
Binance's people were certainly hopeful when they pursued Gensler as an advisor. By bringing him on board, his presence would've provided an assurance to the US regulators. Although their plan failed, it was a fortunate turn of events given how Gensler eventually became the chair of the US Securities and Exchange Commission. However, with more digital currency companies beginning to address their compliance guilt and regulators increasingly taking a formidable stance against infractions, perhaps bringing him onboard as a chaperone wouldn't have been such a bad idea after all.