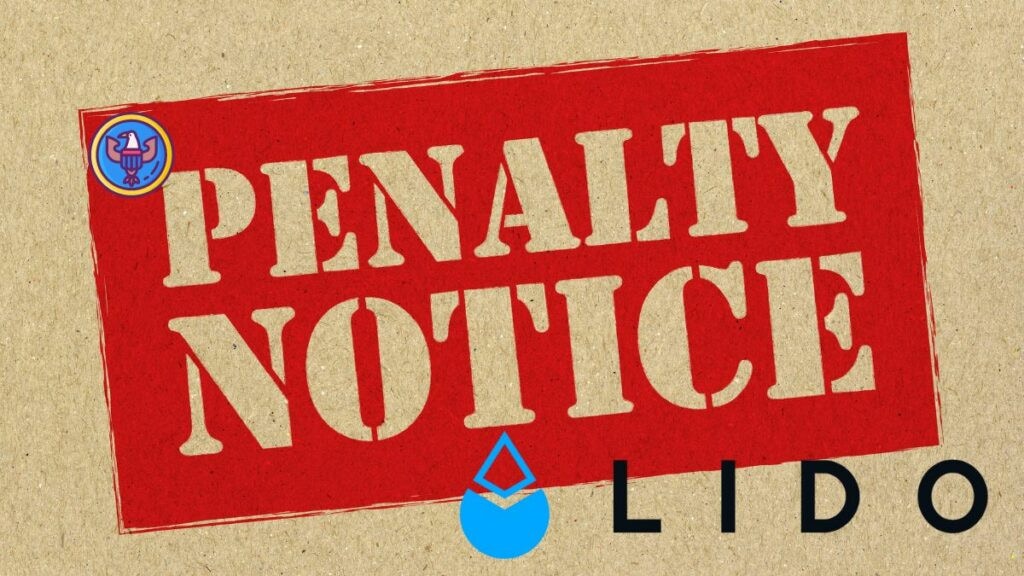 Panic descended upon the crypto world this past weekend when rumors began to circulate that the largest Ethereum staking platform, Lido, had received a Wells Notice from the U.S. Securities and Exchange Commission (SEC).
The Wells Notice, as Investopedia explains, would let the recipient know that the SEC is considering bringing formal charges against them. Due to increasing regulatory scrutiny of Ethereum and crypto staking services, the rumor sparked widespread panic.
The rumor first spread on the video broadcast of the Bankless crypto podcast. Host David Hoffman had heard that Lido, along with other crypto projects, had been served with Wells Notices – an assertion he later retracted.
Despite Hoffman's retraction, the market still reacted to the Wells Notice rumors, with the Token (LDO) prices falling 10% in a span of just 24 hours. It also led to Wintermute, one of the largest crypto market makers, to sell off a significant portion of its LIDO tokens.
The Wells Notice incident comes as the SEC has stepped up its scrutiny of the cryptocurrency industry in its quest to ensure fair market practices. Last month, the Kraken exchange had to shutter its own staking service after it entered an agreement with the SEC.
Lido's decentralized staking pool is considered one of the system's links to the Ethereum blockchain, with 31% of all staked Ether being held by the service. According to DefiLlama, its Total Value Locked (TVL) is at a high of $8 billion, making it the largest Ethereum staker.
What has been particularly concerning for the crypto community has been the "persona-non-grata" sentiment expressed towards SEC Commissioner Gary Gensler amongst some cryptocurrency circles. Many crypto enthusiasts fear that he may be overzealously antagonistic to the industry to the point of 'carpet bombing' crypto projects with Wells Notices – an allegation that is yet to be proven.
Whether the Wells Notice rumors about Lido turn out to be true or false is yet to be seen. If the SEC does criminalize Ethereum and staking, however, it could have a huge impact on the price and staking willingness of Lido's LDO token.
In the meantime, it's important to understand that any fines and other retaliatory actions brought against companies by the SEC serve as a warning to others within the industry. What's clear is the SEC's increased involvement in the cryptocurrency market and its crackdown on projects perceived as unlawful.
Most crypto enthusiasts, however, would be glad to see the SEC setting the standards that industry participants will have to achieve in order to gain their approval.