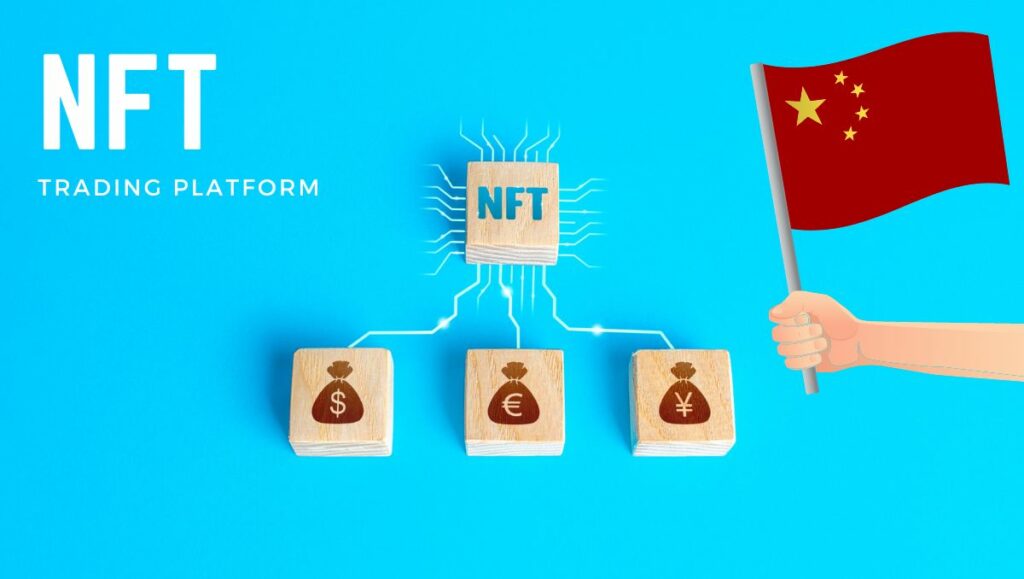 As the first supervised non-fungible token (NFT) trading platform poised to launch on January 1, 2023 in China, the platform will provide a secondary market for NFT transactions, emphasizing the importance of regulating digital assets, as well as copyright transactions for digital assets.
China has made a major move and announced the launch of its first non-fungible token (NFT) trading platform, set to be fully operational by January 1, 2023. The initiative is part of the country's plan to promote digital asset transactions and copyright ownership.
The ambitious project, funded mainly by state-owned enterprises such as the China Technology Exchange and Art Exhibitions China as well as private companies including Huban Digital Copyrights Ltd, seeks to create a regulated platform to prevent over speculation in the secondary NFT markets.
In an interview, Yu Jianing commented on China's digital asset regulation: "In terms of industry supervision, digital assets are a new business form. Many laws and regulations and regulatory policies need to be improved, and there are certain uncertainty. The platform has a clear risk of digital assets on listing transactions. Compared Digital copyright, digital assets face greater regulatory risks."
The Hangzhou Internet Court, dedicated to the handling of internet-related legal disputes, had previously ruled on November 29th that NFTs are virtual property protected by law and that they "have the object characteristics of property rights such as value, scarcity, controllability, and tradeability".
Cryptocurrency exchanges were declared as illegal in China since 2021, leaving citizens to hold onto their digital assets under the protection of the law.
As the New Year draws nearer, China is gearing up for the big NFT launch that has everyone talking. A ceremony was held in Beijing to celebrate the event and is proof of the nation's commitment to the blockchain industry. The platform will not only include NFTs, but also digital copyrights and property rights, as traders explore these objects.
It will be built on the "China Cultural Protection Chain" blockchain, which focuses on enhancing the buying and selling of virtual assets. As digital artwork, collectibles, and digital currency booms in popularity, it is expected that the blockchain's underlying system will create a larger market share in the economic landscape.
China's hard stance on cryptocurrency regulations means that the NFT trading platform also has to adhere to its coding of laws, safety, and security. To help protect its citizens, the government is working to create a more regulated environment for these digital markets, with the belief that it will help create more robust standards and legal protections for the industry.
Ultimately, the launch of the NFT trading platform signals not just an advancement in the blockchain industry, but also serves to promote the growth of digital economies in China. The platform will help break societal boundaries and amplify the value of digital collectibles, artwork, and copyrights that these virtual assets can bring to the market, to the benefit of creators, buyers, and sellers.