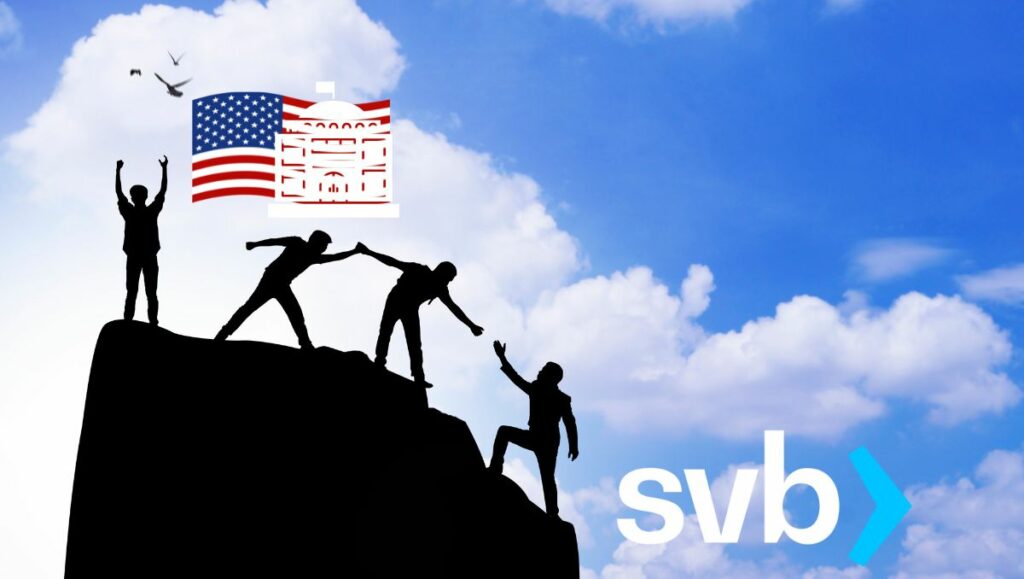 Silicon Valley Bank (SVB) was forced to shut down by the California Department of Financial Protection and Innovation on March 10th, leaving many of its customers in the lurch. Customers were understandably worried about their deposits, some of which were not fully insured by the Federal Deposit Insurance Corporation.
The good news is that the U.S. government quickly stepped in and released a joint statement reassuring customers that all deposits at Silicon Valley Bank will be saved–even those not covered by traditional FDIC deposit insurance. The authoritative statement only affirmed the government's commitment to upholding the banking system and providing financial security to households and businesses.
In light of this move, bitcoin and USDC have already made an impressive recovery. The cryptocurrency markets have been looking for positive news for a long time amid growing concerns about financial instability and inflation. While the news of the bank's closure brought an initial dip, the joint statement from the U.S. government regulators has apparently been enough to stimulate the cryptocurrency market and erase some of the losses related to the incident.
Ultimately, the federal regulators' commitment to protecting deposits and providing access to credit, reaffirmed by the statement, has allowed the crypto market to move once again. Circle, the issuer of USDC, looked to the FDIC to insulate its customers' deposits, which in turn led to the depegging of USDC from the U.S. dollar. Dai also experienced losses before stabilizing. On the other hand, other popular stablecoins, such as Tether (USDT) and Binance USD (BUSD), have managed to maintain a 1:1 peg with the U.S. dollar.
The leaders of America's biggest financial institutions have taken a proactive and positive step to salvage the financial situation. Joe Biden, chief of the White House, responded to the tragic failure of the two prominent US banks by introducing a $25 million fund to protect the financial system in the future. The Chair of the Securities and Exchange Commission (SEC), Gary Gensler, also affirmed support to the US Securities Law by issuing a warning for crypto firms.
The crisis has led people to understand the importance of stablecoins, which is why the government's statement was welcomed with joy in the cryptocurrency space. The incident has also moved those who only read about the Lehman Brothers breakdown in 2008, to recognize Bitcoin and its potential to cure the financial system. Ryan Selkis, founder and CEO of Messari summarized it perfectly when he said "Welcome new friends".
The moves by the federal regulators demonstrate a proactive approach by the U.S. government and a dedication to protecting the banking system, its customers and the cryptocurrency space. More importantly, the news revealed that banks aren't invincible and that there are alternative solutions in the digital world. As the value of Bitcoin soared after the announcement, it appears that bitcoin and USDC are finally revelling in the afterglow of the U.S. government coming to the rescue.