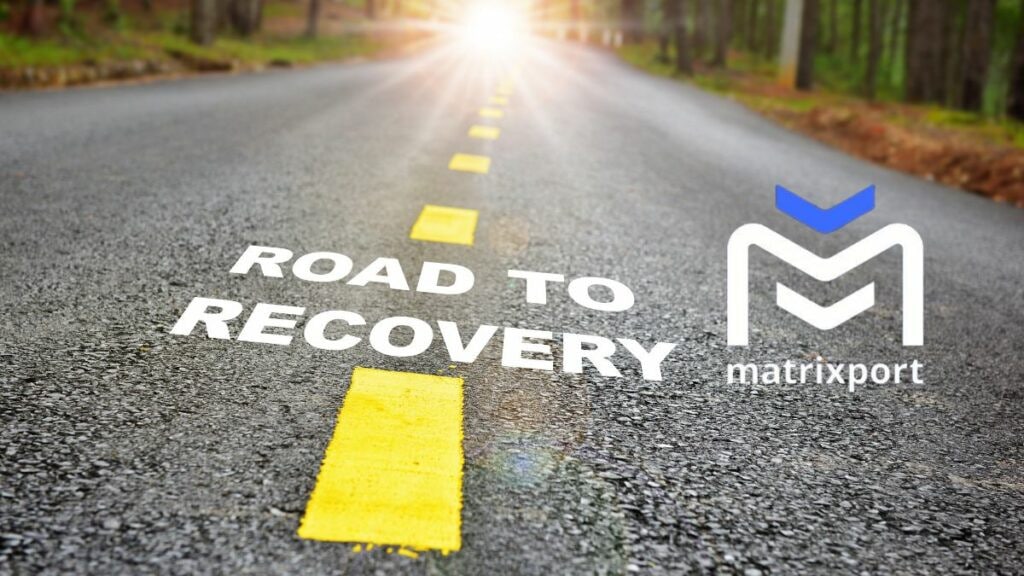 The crypto market has been steadily recovering after a tumultuous 2020. Market capitalization is forecast to break the psychological $1 trillion barrier and investor optimism shows no signs of waning. But while the outlook is generally positive, there are a number of worrisome signs that have Matrixport, a crypto exchange and lending platform, treading cautiously.
In a recent research report, the firm underscored that although it has been bullish on digital assets since mid-December, signals from the U.S. economy are now forcing it to take a more cautious stance. Specifically, stock markets are selling off and U.S. bond yields are climbing. The 2-year Treasury yield is now above the November 2022 high of 4.8%, and the difference, or spread, between the 2-year and 10-year yields is at an "unhealthy level of -0.87%." This is accompanied by a rallying U.S. dollar, further adding to restrictive monetary policy overhang.
Additionally, Matrixport noted that despite a surge in total crypto market cap of 29.4% in two weeks, daily trading volumes have dropped to $60 billion from around $80 billion, while ongoing outflows from Paxos-Binance (BUSD) stablecoins have decreased market cap to $10 billion. This indicates a lack of interest from traders to engage with the crypto market.
The 60-day correlation between bitcoin and the Nasdaq stock index is at its lowest point since the Federal Reserve first started to communicate its interest-rate increases. This suggests investors can potentially hold onto future technology growth expectations, as the downside from macro data appears to have a greater impact on U.S. listed technology shares.
Matrixport believes that U.S. inflation will fall sharply this year and as a result, the Fed will stop raising interest rates. This should provide a relief rally as investors cut back their exposure by 50% if bitcoin prices dip below $22,800.
Despite the news of tightening regulation and restrictions from the NY State Department of Financial Services and the US SEC, Bitcoin prices have gone up 15% in the past 40 days, thanks to increased demand for stablecoins in Asia. This has pro traders more comfortable with trading above $24,000, and indicates that previous resistances at $930 billion will now serve as strong support levels. It is clear that both retail and pro traders are feeling confident despite bearish news, suggesting that odds are in favor of the rally's continuation.
At the same time, however, there is no way of telling for sure what the future holds for the market. Matrixport is aware of the risks associated with macroeconomic events and are staying vigilant, with their cautious approach serving as a reminder of the need to remain mindful amid an overall positive outlook.