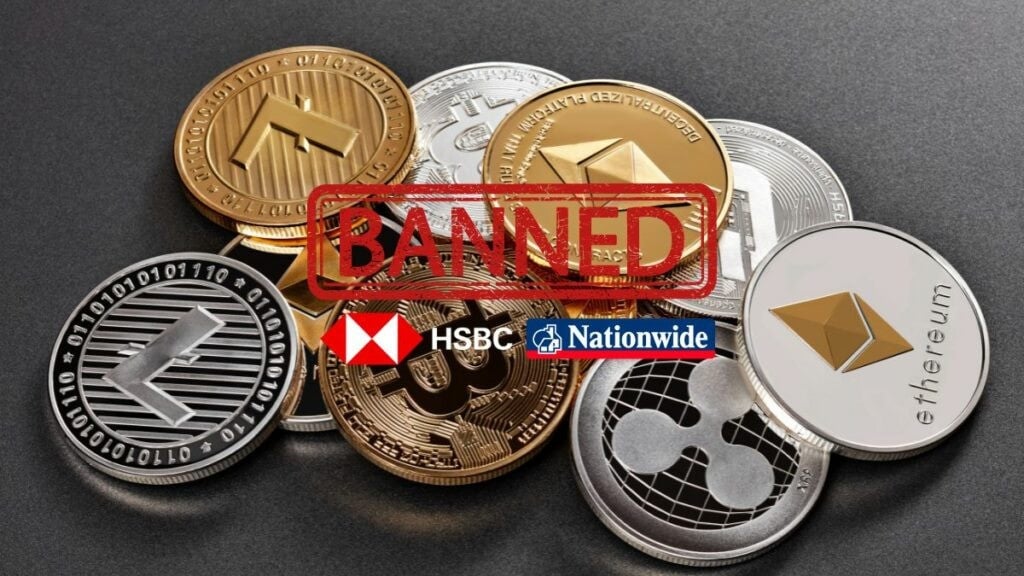 U.K. banks are taking extra steps to safeguard customers against the volatile and increasingly regulated crypto market. Banks like HSBC and Nationwide have recently banned the use of credit cards on cryptocurrency purchases in response to warnings from the country's financial regulator and scandals that continue to plague the industry.
HSBC wrote in an email to customers that they were barring the use of credit cards to buy or sell cryptocurrency due to "the possible risk to customers," and Nationwide has put a daily limit of 5,000 British Pounds ($5,965) on debit card purchases. Other banks that have implemented similar restrictions include Santander, Natwest, Lloyds Banking Group, and Barclays.
The current climate of scrutiny from British regulators has been pushed forward from a statement made by the Financial Conduct Authority (FCA) in February with a set of proposed rules. The commentary indicated they may enact a two-year prison sentence for a crypto firm executive who fails to meet certain conditions related to promotion.
"Cryptoasset businesses marketing to U.K. consumers, including firms based overseas, must get ready for this regime," stated the Financial Conduct Authority. Additionally, all crypto exchange providers, including crypto ATM operators, are obligated to register and comply with anti-money laundering regulations.
The new legislation suggested by the U.K. Treasury highlights a recent consultation paper, which brings the country's financial services sector to the forefront of crypto innovation with their potential regulations. With the release of this document, an array of topics such as nonfungible tokens, initial coin offerings, and algorithmic stablecoins have been put forth for further discussion.
The Treasury Select Committee, the British equivalent of Congress, was recently briefed by bank executives about the current blockade on customers' cryptoassets access. Alison Rose, CEO of Natwest Group, said, "We've taken a pretty hard line as a bank on crypto. We're blocking retail and wealth customers from transferring into crypto assets because of the volatility and the stability of the platform."
Other banks like Barclays are opting for a regulatory route to aid customers. "We're very supportive of the regulation and the regulators looking at regulation of crypto, our focus will always be about customer outcomes in that context," said Lloyds President, Charlie Nunn.
Customer safety is a priority for banking institutions, and efforts like this clearly demonstrate a commitment to make sure purchases without proper security protocols will not be tolerated. U.K. banking executives have made it clear that there is a system of continuous updating to new and evolving security measures to ensure customer satisfaction.
In the constantly developing world of finance, it is reassuring to know that U.K. banks are staying up to date with the necessary measures to protect the interests of their customers and regulation of cryptocurrency assets.