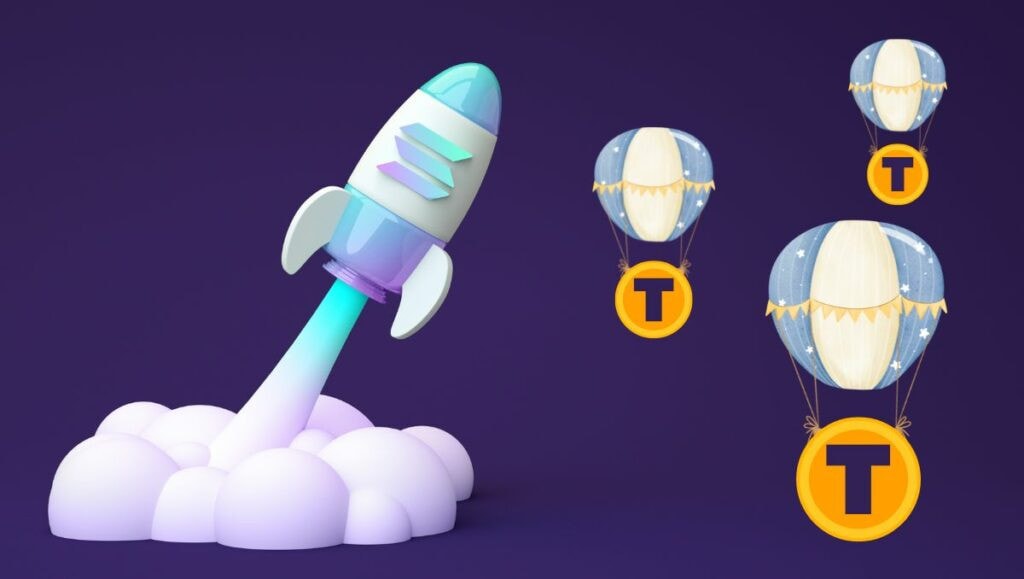 It looks like the Solana NFT Marketplace wars are about to get even more intense, as Tensor has garnered significant attention with its recent rollout of "pro" reward boxes and loyalty airdrops. The platform, which was previously a smaller player in the market, launched its "Season 1" airdrop on Monday, giving Solana NFT traders the chance to claim free reward boxes depending on their trading activity on the blockchain network over the past months. Those who have traded on the Tensor platform were granted a whopping "25x-50x more rewards" compared to other platforms.
This move is strongly reminiscent of Blur's approach, an Ethereum NFT platform that emerged last October and caught fire in February after a BLUR token airdrop catapulted trading volumes to new heights. Indeed, the "pro" trader interface, AMM trading option and mysterious rewards boxes—which can be claimed based on buying or selling NFTs—have a strong similarity to Blur's model.
The airdrop sent droves of traders to Tensor, with the trading volume of Solana NFTs surging to its single-day record of more than US$480,000 on Monday. According to data from Tiexo, Tensor grabbed a sizable 19% of all trading volume over the past day, taking a significant chunk out of Magic Eden's 60%.
This move paid off, as Tensor just announced the closing of a successful seed round, raising US$3 million with Placeholder VC in the lead. Notable angel investors included Raj Gokal and Anatoly Yakovenko of Solana, as well as pseudonymous trader HGE of Hadeswap—a rival trading platform.
Evidently, Tensor was met with plenty of skeptism from prospective investors, as numerous VCs posed the question of whether the startup planned to leave Solana. Nevertheless, this didn't prevent the team from raising the funds for their ambitious venture.
It looks like Tensor is here to stay as it doubles down on Solana NFTs with its second season airdrop—which will be exclusively rewarding trading activity on the Tensor platform. This potential gamification of the trading process should bring in even more traders and set the platform up for long-term success.
At the same time, it remains to be seen whether Blur will experience a similar success, now that its trading awards are no longer exclusively targeting its platform. OpenSea's initiatives, such as lower fees and creator royalty protections, could draw traders away from Blur. Additionally, the sustainability and value accrual methods of the Blur ecosystem and DAO will be key factors in future of NFT trading, as the interest and participation of whales is no guarantee of success.
One thing's for sure—it's never been a better time to be an NFT trader. With two top-tier platforms vying for trader attention on their respective blockchains, there's plenty of rewards for those willing to pick sides and maximize their loyalty resources. It'll be fascinating to watch Tensor and Blur contend to become the dominant NFT platform within their respective ecosystem, as the stakes have just gotten a whole lot higher.