Public Mint seeks to solve transaction complexity by bridging the blockchain and the financial world of fiat. According to Public Mint adoption has always been the concern of the cryptocurrency community. And while tokens are becoming increasingly popular, the number of new entrants in the space today is still not enough to spur massive acceptance of crypto-assets in retail stores.
Background
Public Mint was launched in March 2020, following two years of research and development. It was created to make banks capable of holding funds that could later be tokenized on the blockchain. Today, it has been mainly implemented to ease the experience of using fiat currencies in performing blockchain-based transactions.
Ever since the launch of the platform, it has already partnered with more than 200 banks that hold the fiat used to collateralize its tokens. Some of its prominent supporters are IBM Digital Asset Labs and Hyperledger.
What is Public Mint?
Public Mint is a decentralized, payment platform that aims to bridge the blockchain and fiat currencies. It offers tokenized fiat which is fully-collateralized and regulatory compliant. To secure the funds held in the platform's accounts, they are also insured with the FDIC.
Public Mint can be used to open blockchain-based fiat accounts to conduct money transfers worldwide without the need for any third-party facilitator. And because the platform was designed to be decentralized, it will not have control over the ownership and management of its user funds.
The acceptance of payments via credit card, ACH, or wire transfer, are all made possible with the Public Mint platform as well. This makes it easier for anyone to perform transactions on the blockchain without having to exchange their fiat to crypto.
Public Mint's Open platform is designed to support these functions and make it easy for anyone to tokenize any fiat in the network. Tokenizing through the platform simply means that you will be able to make a token counterpart of your local currency on the blockchain.
Features of Public Mint
Fiat-Native Blockchain
The platform supports the use of fiat in asset transfers and payments for network fees. Thanks to this feature, users do not need to purchase another digital asset just to be able to initiate transactions on the network.
Simplified Key Storage
It is easy for any user to store their private keys. The platform furnishes users with their own keys, which they can store in any cloud provider. Through this, the user has full control over his own funds without dealing with centralization problems like censorship.
Direct Fiat Access
Public Mint has a bank-to-chain feature that allows users to directly fund their wallets from various sources. At the same time, it also has a chain-to-bank feature that lets users directly withdraw their funds to their bank just using their wallet.
The platform also supports USDC, making it easier for any crypto user to interact with other blockchain platforms.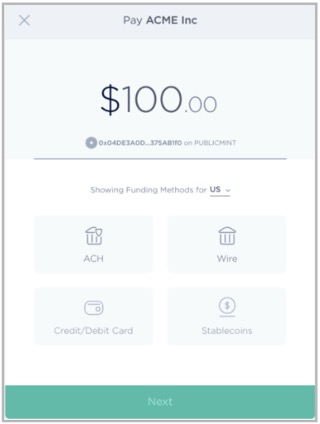 Multi-custodial
There are multiple custodians on the platform. They are composed of banks and other regulated financial institutions. Their purpose is to hold funds while the multi-custodial structure of the network ensures that there will be no single point of failure in the system.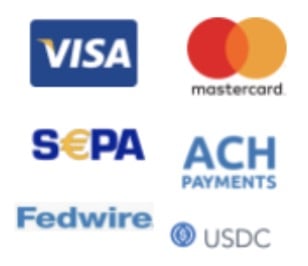 Instant Transaction Settlement
Transactions made on Public Mint can be settled in as fast as 3-5 seconds because the network offers finality with just one confirmation.
Ethereum-Compatible
The network is compatible with Ethereum, which means that any developer can build on the platform and improve it. It can also support decentralized applications that are established on the Ethereum network.
What is the difference between Public Mint's tokenized fiat and stablecoins?
Stablecoins like Tether (USDT), USD Coin (USDC), TrueUSD (TUSD), were only designed to support one fiat: the US Dollar. And to purchase them, there are times that you have to first buy another cryptocurrency trading pair. According to the team behind Public Mint, this process can be too complex for a newcomer and it also exposes them to the volatility of other digital assets.
Public Mint has its own fiat-dedicated network. The platform supports a comprehensive ecosystem that is designed to support the direct use of fiat currencies to make blockchain-based payments. And unlike the usual stablecoin, Public Mint is designed to support the use of multiple fiat currencies on the platform
Conclusion
Public Mint is a strong competitor among stablecoin platforms. However, its strength lies in its ability to facilitate easy and real-time transactions. If its partnerships with banks prosper, it can support a global payment ecosystem that will not fully rely on a blockchain. This addresses the problem most stablecoins users face in terms of transaction time and costs.
Moreover, it can be a less volatile medium of exchange since it is collateralized by fiat and not by other digital assets. If ever the platform gets hacked and its funds are stolen, users are secured by its FDIC-insurance. Looking at where Public Mint is today, its potential to be the go-to alternative from stablecoins is high.
Disclaimer: Cryptocurrency trading involves significant risks and may result in the loss of your capital. You should carefully consider whether trading cryptocurrencies is right for you in light of your financial condition and ability to bear financial risks. Cryptocurrency prices are highly volatile and can fluctuate widely in a short period of time. As such, trading cryptocurrencies may not be suitable for everyone. Additionally, storing cryptocurrencies on a centralized exchange carries inherent risks, including the potential for loss due to hacking, exchange collapse, or other security breaches. We strongly advise that you seek independent professional advice before engaging in any cryptocurrency trading activities and carefully consider the security measures in place when choosing or storing your cryptocurrencies on a cryptocurrency exchange.