Cameron runs the wonderfully informative and hilarious CryptoDaily Channel. Something we notice straight away the high quality render of his rugged beard and perfect bed hair. Today we find out what camera and recording gear CryptoDaily uses to create his awesome content, direct from the man himself!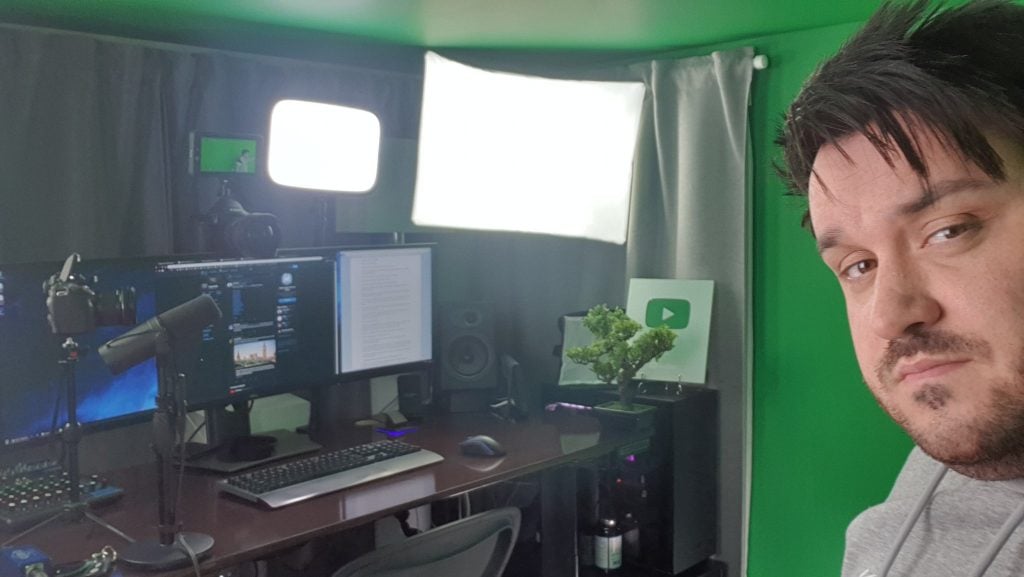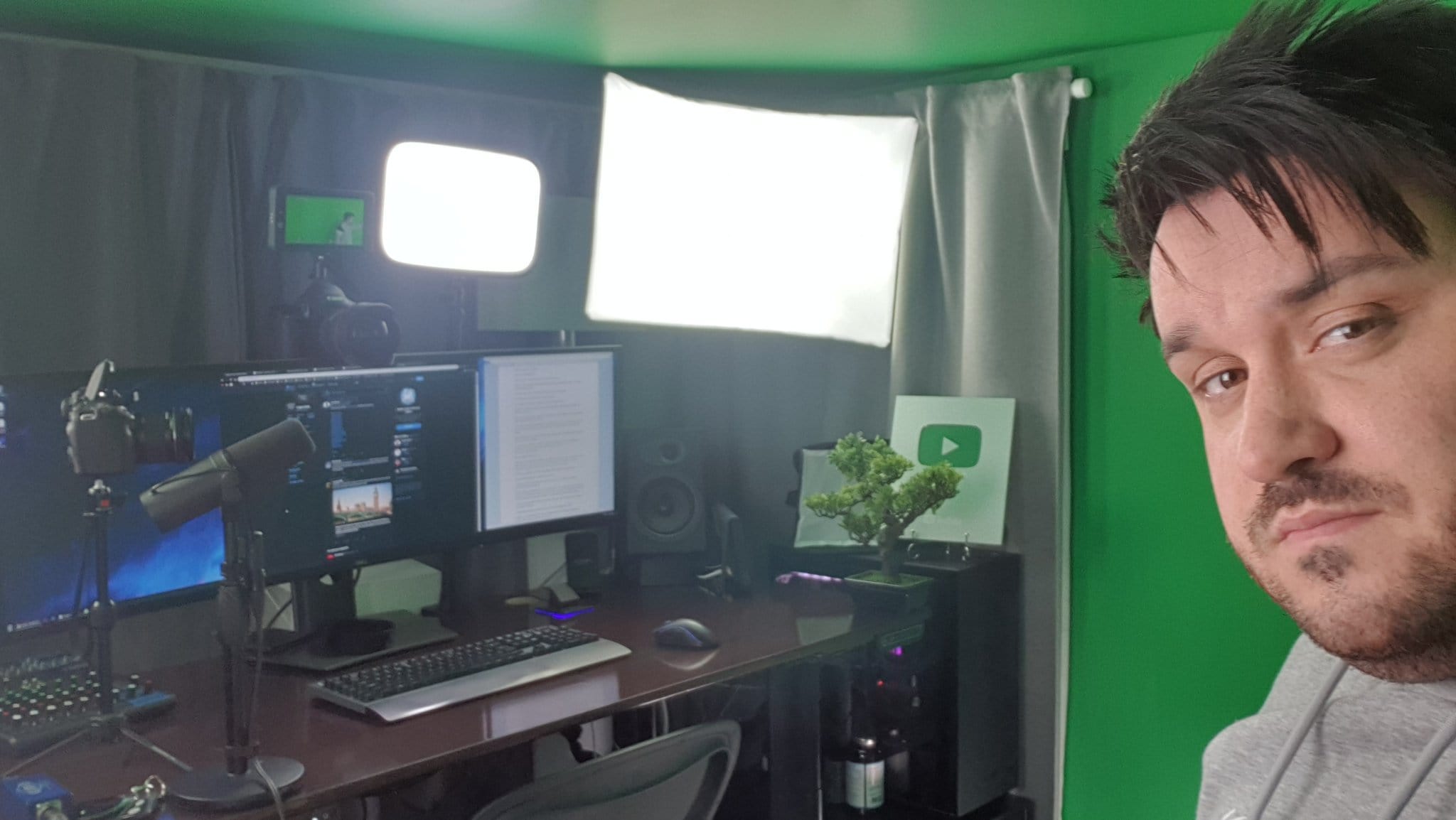 Main Camera – Canon 1DX Mark ii Lens – Canon EF 11-24mm f/4L USM Lens Viewfinder – SmallHD 5inch
This camera again is totally unnecessary, but it gives great colour accuracy, sharp image and smooth 50fps. The 4k quality is quite important because it allows you to punch in without losing image quality.
Side Camera – Canon 80D Lens – Canon EF-S 10-18mm f/4.5-5.6 IS STM Lens This is the part of my setup I am least happy with. The lack of 4k quality on it is in stark contrast to the main camera, but provides 50fps smooth image also. The ultrawide lens is important so it can be quite close to you in an office without looking like it is.
Display – 49-Inch 5k Super Ultrawide Display – Dell U4919DW
Totally unecessary, but it does allow me to have notes on the side, my main window being recorded in the middle, and my OBS on the other side as though it was a triple monitor setup with no bezels.
Mic – Shure SM7B Mixer –
Yamaha MG10XU I love the sound of this mic. I've tried many in the past, nothing is better for podcast audio in my opinion.
Monitor Speakers – Audioengine A5+
Ideally you edit with a pair of quality headphones, but I try to be wireless where I can. This are monitor speakers so ideally what I am hearing is what most people will also have recreated when watching my videos.
Keyboard – Logitech G613
Mouse – Razer Mamba Wireless
PC – GTX 1080 graphics card, 8700K CPU, 32gb Ram, Maximus X Motherboard, NZXT AIO, NZXT Case, 4TB Samsung SSD.