This is an update of our previous article on Cardano.
On September 12th, 2021, Cardano's Alonzo hard fork upgrade went live on the mainnet. As a result, users can now create and deploy smart contracts on the Cardano blockchain.
For an overview of what is Cardano, its features, and advantages and disadvantages, check out our video below:
In an official blog post by the development company behind Cardano, IOHK disclosed that the Alonzo hard fork would enable new capabilities through the integration of Plutus scripts on the blockchain. Plutus is a purpose-built smart contract development language and execution platform using the functional programming language Haskell.
The integration of Plutus will enable a host of new use cases for decentralized finance (DeFi) and decentralized apps (dApps) on the Cardano network. It will also allow dApps to be built within the ecosystem and facilitate more complex computational programs. This is expected to bring Cardano to the same level as other smart contract-enabled blockchains such as Ethereum, while facilitating energy and cost-effective blockchain operations.
The update is an important development in Cardano's roadmap, which is divided into five stages — Byron, Shelley, Goguen, Basho, and Voltaire. The Byron era focused on development, while the Shelley era introduced staking and helped Cardano transition from a centralized federated system to a fully delegated proof-of-stake system. Cardano's entry into the Goguen era is marked by the launch of its smart contracts.
The official website of Cardano states that the Goguen era will also feature the addition of a multi-currency ledger, enabling users to create new native tokens. This will lead to the creation of fungible and non-fungible tokens (NFTs), as well as the creation of new cryptocurrencies on Cardano and tokenization of many types of digital and physical assets.
Cardano creator Charles Hoskinson described the Alonzo upgrade as a game-changing moment for the platform. "This upgrade is the culmination of six years of incredibly hard work with some of the brightest minds in blockchain and beyond," he said. "The focus is now on improving the platform further, and ensuring that Cardano is adopted by corporations and governments. With this launch, commercialisation is as much in the hands of the community as it is the system architects, and they are already delivering – in less than 24 hours, over 100 smart contracts have already been run on the network."
Cardano Announces Collaboration with Chainlink
Cardano hosted a hybrid-virtual summit across all continents on September 25th & 26th, 2021. During the 2-day event, IOHK announced their plans to integrate with Chainlink Labs to obtain real-time market data that will help developers build smart contracts for DeFi applications on the network.
Access to real-world databases will be supplied through Chainlink's decentralized 'oracle' networks which provide tamper-proof, high-quality external data to blockchains. This collaboration between IOHK and Chainlink Labs will give access to a wealth of secure data, helping DeFi achieve its promise of building a less costly and more inclusive global economic system.
Initially, information feeds for real-time market prices will be linked to Cardano. Over time, additional data feeds on sports and weather will follow, for use with insurance, gaming, and NFTs.
Hydra: Cardano's Layer 2 Scalability Solution
During the Cardano Summit 2021, Cardano founder Charles Hoskinson revealed that a new venture called "Hydra" is in development on the new Alonzo hard fork to improve aspects of scalability and storage.
David Orr of IOHK explained that although there are plans to improve Cardano fees in order to balance user costs, stake pool operator rewards and network security, the fees likely won't be low enough for "real world use cases," which is what Hydra intends to address.
Hydra is a layer-2 scalability solution that seeks to address these concerns by providing more efficient means of processing transaction off-chain for a set of users while using the main chain as a secure settlement layer. Orr also says that Hydra can lower the barrier to entry for customers wanting to build things on the Cardano network like wallets or applications.
According to a blog post by IOHK, Hydra could make transactions on Cardano's blockchain take less than one second to complete.
"Terms like 'one million TPS (transactions per second)' have been used before. It is a bold number, and while this remains as an aspirational target, the ultimate goal of any system is the flexibility to grow capability with demand," says Orr. " In principle, by adding increasing numbers of Hydra heads to the system, arbitrarily high throughput can be achieved by the system as a whole."
Cardano Introduces the Plutus dAppStore
Cardano has revealed that it's building a storefront for certified decentralized applications (dApps).
In a blog post, IOHK published a preview of its new "integrated approach" to the development of the Cardano ecosystem ahead of Cardano Summit 2021. The centerpiece of the announcement is the upcoming launch of the Plutus dAppStore, a storefront where developers can upload their decentralized applications running on Cardano and make them easier for discovery.
According to Shruti Appiah, head of product and smart contracts at Cardano, the dAppStore addresses two barriers to entry. The first is that there is currently no formal discovery process for dApps running on the network, and the second is that there is no consolidated view of all dApps available in a given ecosystem for end-users.
The Plutus dAppStore will allow Cardano users to explore the entire ecosystem of dApps running on the protocol through a single "storefront" or web page.
In addition to the dAppStore, IOHK is also launching a formal certification program for third-party decentralized applications on Cardano. The program's goal is to give users assurance about the integrity of the dApps they use through automated logic checks, manual smart contract auditing, and formal verification.
According to Appiah, the dAppStore will provide a "democratized environment for developers to publish their dApps without facing censorship," meaning both certified and uncertified applications will be listed on the storefront, as the site intends not to act as a gatekeeper but rather provide "a platform for transparent user assessment."
Climate Restoration Partnership with Veritree
Cardano has teamed up with global land restoration and tree planting verification company Veritree to store reforestation verification records on Cardano's blockchain.
Going forward, organizations using Veritree's platform will be provided with an immutable, transparent and auditable blockchain based report on all of Veritree's afforestation and reforestation efforts – using a fraction of the carbon footprint of other blockchains.
To celebrate this, Cardano and Veritree launched The First Global Cardano Impact Challenge, inviting its global community to make donations to Veritree using Cardano's native token ADA. Every ADA donated equals one tree planted and these donations will be used to plant the world's first Cardano Forest. Once at least 15 ADA have been pledged to the campaign, donors will receive 15 Veritree tokens or more in return for their donations. These tokens are redeemable for a tree planting certificate with details of all actual trees once these have been planted next year.
Within 24 hours of the announcement, the Initial Tree Offering (ITO) has already collected enough donations to plant more than 150,000 trees.
Partnership with COTI to Issue Djed Stablecoin
A new stablecoin is arriving on the Cardano blockchain as Cardano founder, Charles Hoskinson announced fintech company, COTI as its partner to be the official issuer of Djed, a new DeFi-focused stablecoin for the Cardano network. The announcement was made at the 2021 Cardano summit event alongside COTI CEO, Shahaf Bar-Geffen.
Djed will be used on the Cardano blockchain as a tool for decentralized finance (DeFi) operations and avoid transaction fees. It will be based on an algorithmic design using smart contracts to ensure price stability and providing an instrument for DeFi transactions. The stablecoin is designed for paying transaction fees on the Cardano network in order to avoid "volatile and exorbitant gas fees" and make transaction costs "more predictable."
According to Djed's research paper, its stablecoin protocol will behave like an "autonomous bank that buys and sells stablecoins for a price in a range that is pegged to a target price." The stablecoin will operate by maintaining a reserve of base coins while minting and burning various other stable assets and reserve coins.
Telecom Integration with Dish Network
Cardano has announced that it is partnering with a Fortune 250 company, Dish Network, a major American satellite TV and wireless service provider. The announcement was made by Chris Ergen, the head of Innovation at Dish.
Chris Ergen made this announcement at the Cardano Summit 2021 with Charles Hoskinson. Hoskinson stated that the partnership will help integrate Dish's telecom business into the Cardano blockchain so as to help provide digital identity services to Dish customers. He further stated, "Ultimately, the collaboration is going to be both innovative, safe and suitable for the customers and regulators of this industry."
The partnership aims at bringing the telecoms industry to the blockchain space. It's the first collaboration of its kind, unlocking significant value for Dish's customers while growing adoption for Cardano.
NFT Marketplace with eSports Platform Rival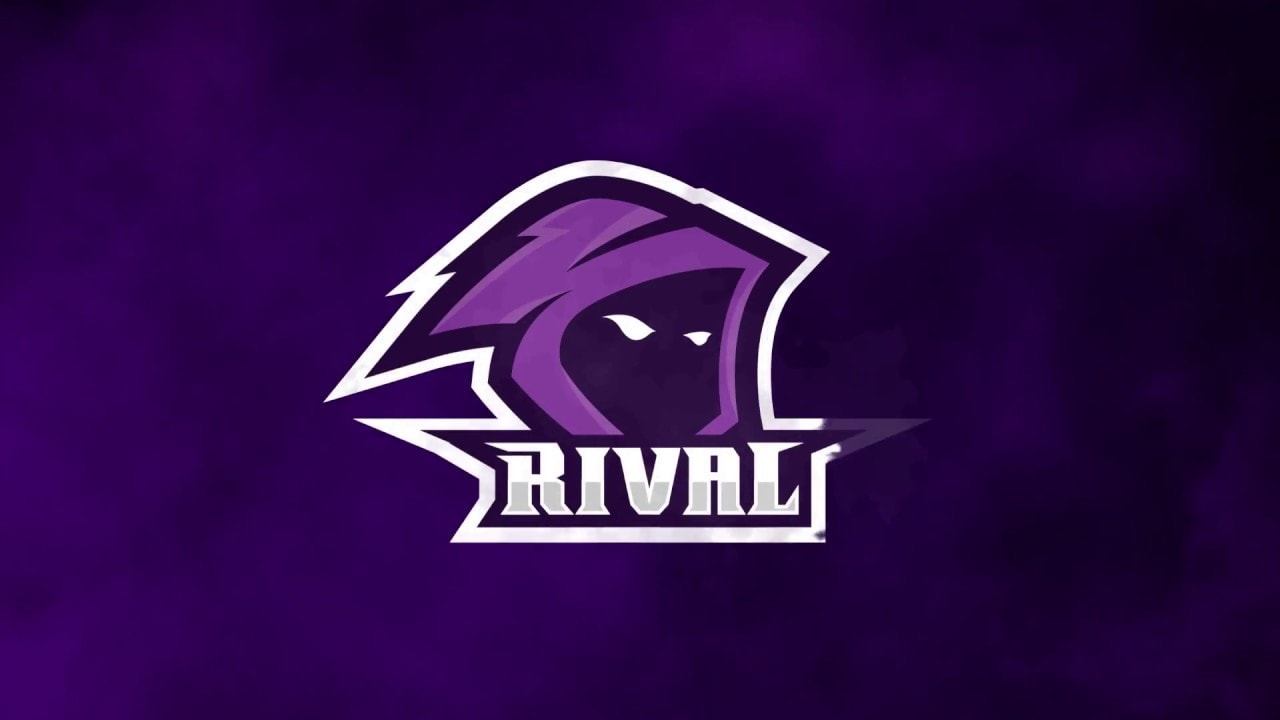 Cardano has partnered with leading esports and gaming platform Rival to develop agnostic NFT marketplaces, fan rewards, and more for Rival and their partners. The partnership will see Cardano facilitate the ability to create and distribute NFTs, the redemption of NFTs for physical goods, and marketplace-based royalties within the Rival platform, whose clients include the National Football League's (NFL) Seattle Seahawks, National Basketball Association's (NBA) Detroit Pistons, and Aston Villa and Watford of the English Premier League (EPL).
Matt Virtue, CEO of Rival, said, "Our partnership with Cardano marks Rival's entry into blockchain and is a significant step in our evolution as an enterprise platform solution to unlock the unlimited potential in gaming and esports. Rival's integration with Cardano will help us maximize and personalize the entire Rival experience – for both gamers and partners."
Cardano Summit 2021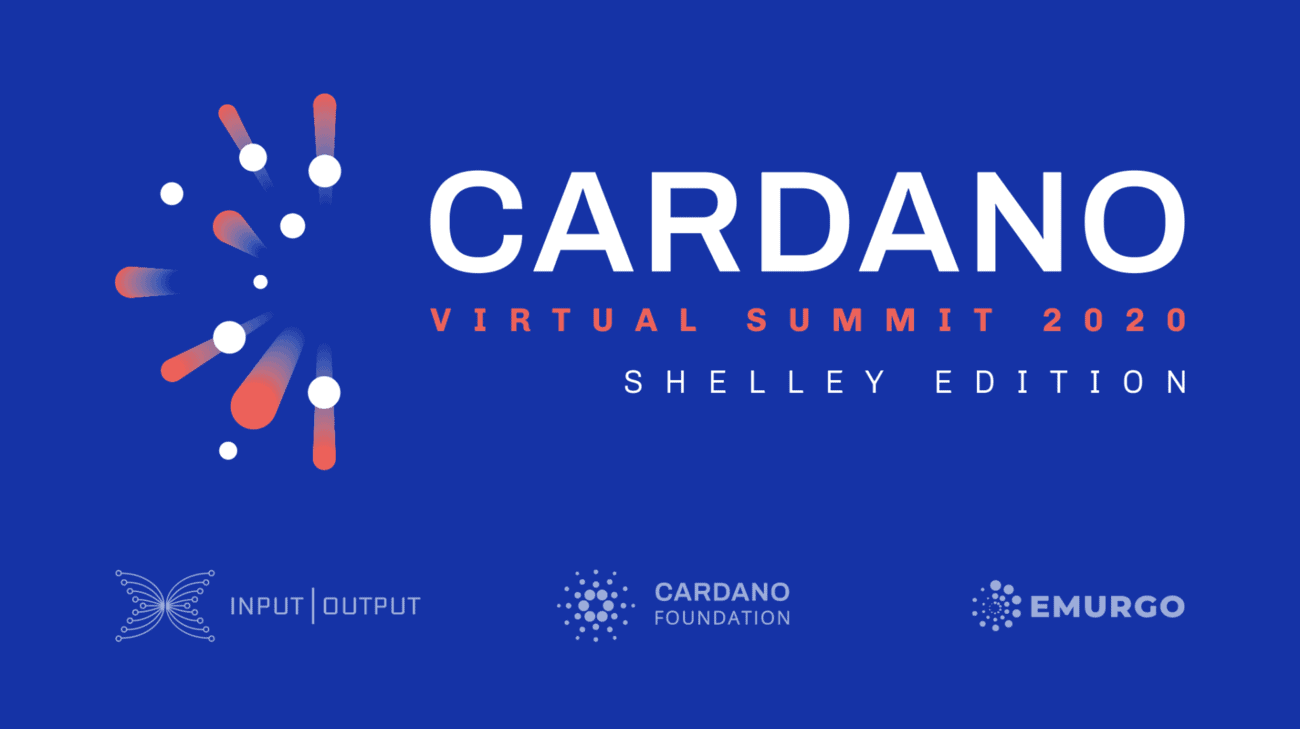 Cardano announced several other strategic partnerships and development plans during the Cardano Summit 2021.
Cardano confirmed support for AID:tech, which provides identity based solutions for finance, payments and insurance through blockchain. The collaboration aims to develop verifiable credentials for trusted identity management and ownership; enable customers and consumers to quickly process payments and disbursements; and reliably process vast volumes of transactions.
Cardano also announced their emergence into the world of artificial intelligence (AI) through Grace, a robot designed for the healthcare industry. The AI robot is developed by Awakening Health, a joint venture between Hanson Robotics and SingularityNET. They have chosen Cardano to ensure that Grace meets the stringent guidelines set out by the Health Insurance Portability and Accountability Act (HIPAA) and the General Data Protection Regulation (GDPR) framework. Grace has been designed to interact with the elderly and others who have been isolated.
In addition to these partnerships, Cardano took strides to increase on-chain DeFi activity through a strategic collaboration with UBX. UBX, the fintech venture studio and fund spun out of UnionBank, has launched its own public stake pool featuring Cardano. UBX stakers are now able to earn rewards on their ada for helping to secure and operate the Cardano blockchain.
Cardano also announced the 'lightwallet', which will enable users to interact with Cardano without internet access. The wallet will be the first ever blockchain wallet able to carry out transactions, hold NFTs, make purchases and more all in one mobile application.
EMURGO, the global blockchain solution provider, will allocate $100 million in the Cardano ecosystem to hasten DeFi and NFT education in the space. DeFi and DEXs are already being developed and perfected on Cardano as new development and updates are rolled out on the ecosystem.
The summit took place in six locations around the world between the 25th and 26th of September, 2021. It was also held in a virtual world, where bobbing avatars representing ADA fans from across the world huddled together to watch Charles Hoskinson and other keynote speakers explain the future of Cardano.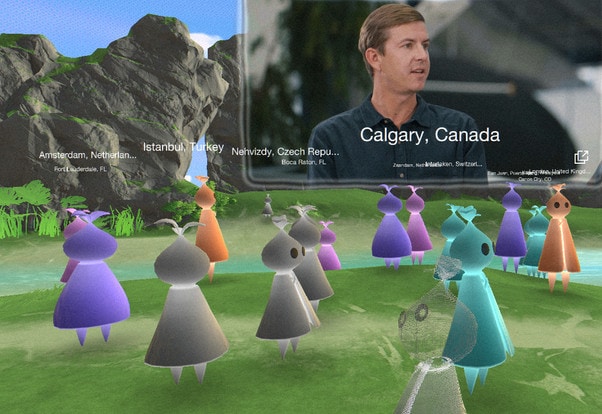 The summit served to showcase the new Cardano smart contract capabilities and to give a small precedent for where Cardano wants to focus its resources.
What's next for Cardano?
After the Goguen era, Cardano will move into Basho. Cardano Basho will focus on optimizing and scaling the Cardano network to improve its performance.
To implement this scaling, Basho will add sidechains to the Cardano blockchain, using these new chains to take the pressure off Cardano's main chain. These sidechains may also be used to test features, without affecting the security of the main chain.
Basho will also give users the option to use an account model for transactions. Currently, Cardano only uses UTXO (unspent transaction output), but in the Basho era, users will be able to switch between UTXO and account-based models. The Basho era will see Cardano become one of the most high performance, resilient, and flexible blockchain platforms in the industry.
Given the Goguen era is still in its early stages, Cardano Basho does not currently have an official release date. However, we do know that work on Cardano scaling has already started, enabled by the Alonzo hard fork.
FAQ
What is the Alonzo hard fork?
The Alonzo hard fork is an upgrade that introduced smart contract capabilities to the Cardano network, marking its transition into the Goguen era.
What is Hydra?
The Alonzo hard fork is an upgrade that introduced smart contract capabilities to the Cardano network, marking its transition into the Goguen era.
What is the Cardano Summit?
The Cardano Summit is a mix of virtual and live events that brought together blockchain enthusiasts, industry experts, and special guests to reflect on Cardano's progress and discuss its future. The most recent summit took place on September 25th and 26th, 2021.
What happened during the Cardano Summit 2021?
Cardano unveiled multiple strategic announcements with blockchain projects, governments, and enterprises. These partnerships include Chainlink for real-time market data, Veritree for climate restoration, COTI to issue a new stablecoin, Dish for digital identity services in telecoms, and Rival for a new esports NFT marketplace.

Cardano also revealed upcoming developments such as a new app store for decentralized apps, a venture into artificial intelligence in healthcare, and a 'lightwallet' that can carry out transactions without internet access.
Sources:
https://iohk.io/en/blog/posts/2021/09/12/today-will-feel-like-a-destination-yet-a-new-exciting-journey-begins/
https://www.cityam.com/cardano-alonzo-upgrade-sees-100-smart-contracts-in-first-24-hours/
https://iohk.io/en/blog/posts/2021/09/25/cardano-to-integrate-chainlink-oracles-for-real-time-market-data/
https://iohk.io/en/blog/posts/2021/09/17/hydra-cardano-s-solution-for-ultimate-scalability/
https://iohk.io/en/blog/posts/2021/09/22/bringing-certified-dapps-to-cardano/
https://cardanofoundation.org/en/news/how-green-can-the-cardano-community-make-cardanos-blockchain/
https://iohk.io/en/blog/posts/2021/09/26/coti-to-issue-djed-stablecoin-on-cardano/
https://nairametrics.com/2021/09/26/cardano-partners-with-fortune-250-company-dish-network/
https://cardanofoundation.org/en/news/cardano-unveils-multiple-strategic-partnerships-at-the-cardano-summit-2021/
https://iohk.io/en/blog/posts/2021/09/26/cardano-enters-the-age-of-ai-as-it-welcomes-grace-the-ai-robot-designed-to-revolutionize-global-healthcare/