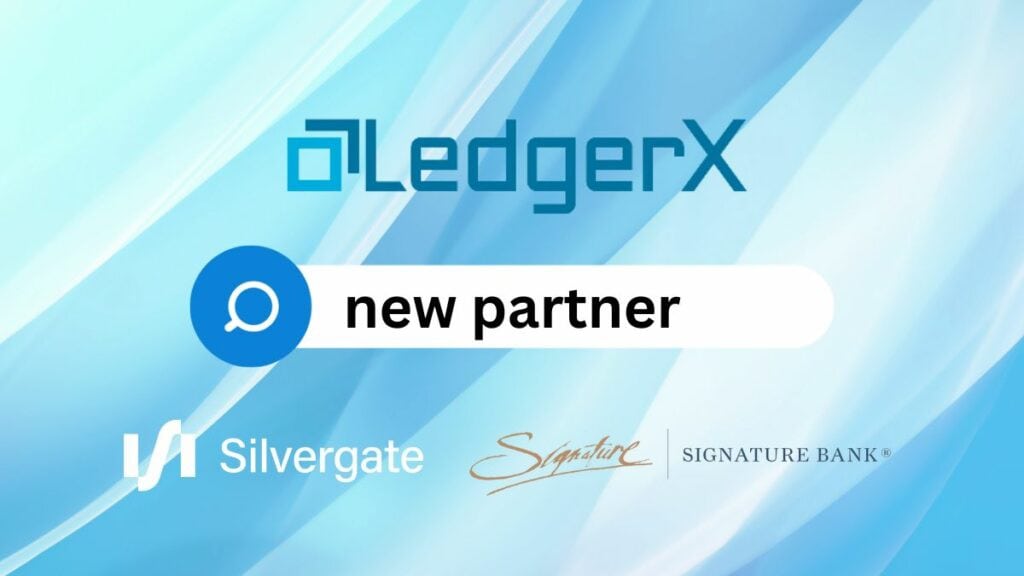 LedgerX, a trading platform offering derivatives products based on Bitcoin and Ethereum cryptocurrencies, is searching for a new partner for receiving domestic wire transfers, according to a recent Bloomberg report. The company said it is switching to Signature Bank and customers were notified in an email.

LedgerX has been acquired by FTX.US in 2021 and emerged relatively unscathed in the aftermath of FTX's Chapter 11 bankruptcy proceedings. The trading platform, which is CFTC-regulated, had a major role in disgraced crypto mogul Sam Bankman-Fried's increased influence in Washington.

Silvergate and Signature Banks have long been known for connecting crypto firms with traditional banking services. Lately though, they have both been plagued by scandal.

Silvergate Bank is embroiled in a class action lawsuit filed in December which claims the bank directly participated in FTX's fraudulent activities. The litigation comes after a bipartisan group of US senators, Elizabeth Warren included, alleged that the California-based bank facilitated the risk of the crypto market into the traditional banking system. In their financial results for Q4 of 2022, the bank registered a $1 billion net loss associated with drastically less digital banking deposits.

Silvergate is not alone in facing mounting legal pressure and heightened regulatory scrutiny. Signature Bank is being sued by an algorithmic trading firm, Statistica Capital, for allegedly having actual knowledge of the now-infamous FTX fraud and substantially facilitating it. The bank was unwilling to comment on the accusations and would only confirm they are still engaged in accounting digital asset deposits.
These controversies have already had substantial implications in the crypto sector: FTX is liquidating some of its companies, including LedgerX, and many of the bidders allegedly include crypto exchanges Blockchain.com, Gemini, and Bitpanda, as well as event-contracts trading platform Kalshi. Other centralized crypto exchanges may now find it hard to come by partners for their fiat-crypto transfers due to regulatory warnings and the crypto market's volatility, making Silvergate Bank a viable alternative.
In addition, the US senators have raised earlier questions on Silvergate's knowledge of the FTX fraud. Although Silvergate initial evasiveness was due to confidential supervisory information, they were called out by the senators and asked for details on Silvergate's legal practices and the results of the Federal Reserve's examinations of the company.

Silvergate has not only been affected by the unraveling of FTX, but also by other crypto collapses like BlockFi and Genesis, resulting in layoffs and a $196 million abandoned project. Microstrategy, a major backer of Bitcoin, has also been impacted by their relationship with silvergate. The IT giant obtained a Bitcoin-collateralized loan from the bank in March of 2021, and the rough 50% plunge of the coin's value has led to much hardship for both companies.

As such, with crypto risk rises, so does the controversy surrounding Silvergate and Signature Banks, as more questions arise and more prominent figures become implicated in the ordeal. With rising regulatory pressure and sharper scrutiny from US senators, the fate of even more companies and the future of the crypto sector hang in the balance.