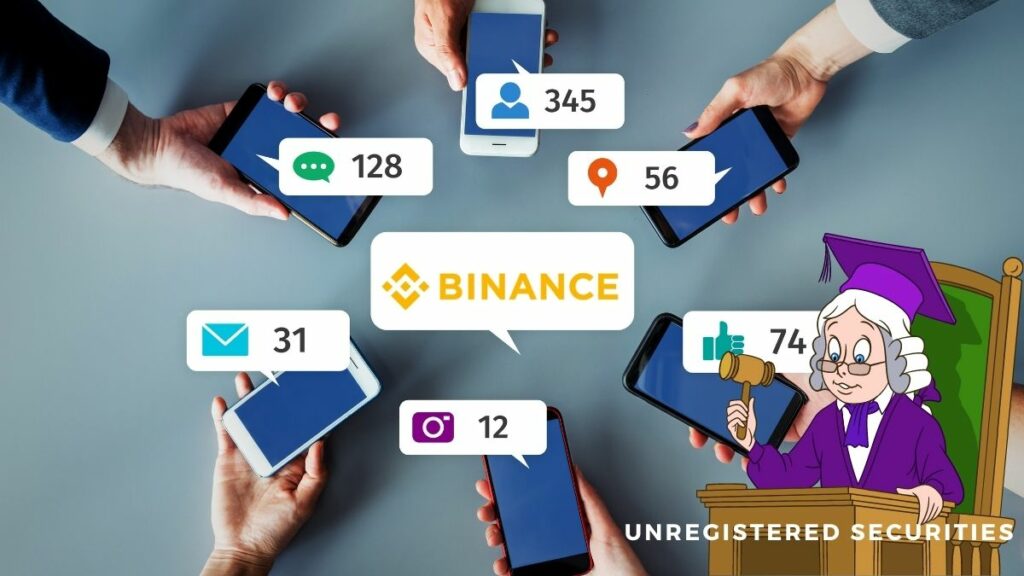 There is a storm of trouble brewing for Binance as the leading cryptocurrency exchange is hit with yet another lawsuit seeking a whopping $1 billion in damages. The lawsuit was filed in the Southern District of Florida, USA, by the Moscowitz Law Firm and Boies Schiller Flexner. The legal action has accused Binance, its CEO Changpeng 'CZ' Zhao and crypto influencers — NBA star, Jimmy Butler, Graham Stephan and Ben Armstrong aka 'Bitboy' — of engaging in the sale of unregistered securities.
The complaint alleges that Binance listed various cryptocurrencies as unregistered securities and engaged the influencers for the promotion of the said assets. The lawyers further argued that Binance's token BNB may constitute an unregistered security as its "burn program" reduces the coin's supply to increase its value.
The $1 billion lawsuit was filed by three investors from Florida and California who lost money while trading Binance-promoted digital assets. According to Adam Moskowitz of Moskowitz Law Firm, promoter influencers and the exchanges that facilitate such trades are liable to everyone who purchased the assets.
The $1 billion lawsuit comes at a time when Binance is already facing immense legal pressure — first with the U.S. Commodity Futures Trading Commission (CFTC) and now with the Department of Justice (DOJ). The CFTC had sued the exchange and CZ for breaching derivatives trading rules and the DOJ is also reportedly investigating Binance and CZ for possible involvement in a money laundering scandal.
Binance's statement about not having offices in China further added fuel to the fire. Most recently, the Financial Times reported that Binance had instructed their employees to generally conceal their ties to China leading to more suspicions among authorities. However, Binance denied this allegation and confirmed that the company does not operate in China and has no data or servers based in China.
It remains to be seen whether Binance, CZ and its partners can manage to evade the long arm of the law. The crypto exchange, as well as the influencers —Jimmy Butler, Graham Stephan and Ben Armstrong — have declined to provide comment on the lawsuit.
This latest lawsuit, which is seeking a colossal compensation of $1 billion, unlikely lights a candle overshadowing the optimism for Binance's future prospects. In any case, the lawsuit has shone a spotlight on the importance of enforcing a consistent compliance program and regulatory framework for cryptocurrencies and blockchain projects. With evolving dynamics of the cryptosphere, it is of utmost importance to comply with global laws and regulations to avoid financial and legal losses.