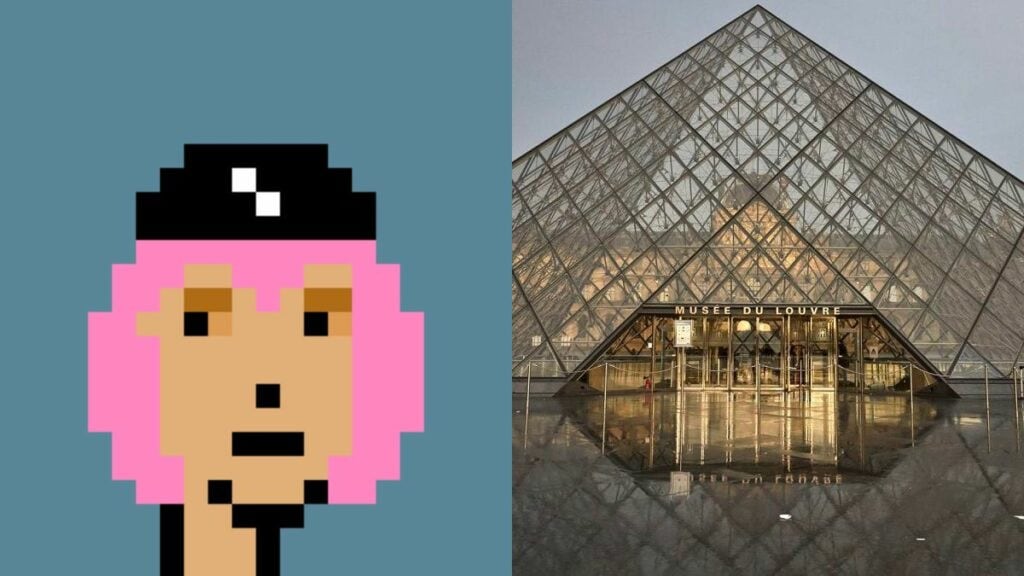 A revolution is happening in the contemporary art world, and its name is non-fungible tokens (NFTs). This new form of digital asset, based on blockchain technology, seeks to authenticate ownership of digital objects like art, music, and videos. And more and more major art institutions around the world are becoming enchanted by this trend, making NFTs more present than ever before in the physical art world.
This month, leading the charge of this revolution is none other than AI artist Claire Silver. Her new collection, titled "Can I Tell You A Secret," is set to debut at the Louvre Museum in Paris, with physical support provided by Superchief Gallery, a physical space that exhibits NFTs located in New York and Los Angles. The exhibition will begin on March 21, making Silver the first AI artist to be represented by global talent agency William Morris Endeavor (WME).
"We'll bring AI art to mainstream culture together," Silver tweeted about the partnership. WME is indeed sending many waves throughout the NFT world, having signed many prominent names of the Web3 sphere, such as Dapper Labs, CryptoKitties co-founder Mack Flavelle, NFT gallery Bright Moments, NFT project Non-Fungible Heroes, NFT startup Boss Beauties, and more recently, NFT artist Valfré.
Silver's exhibition is an especially noteworthy moment in the NFT world, given that her work is being presented at one of the most prestigious art institutions in the world. It follows in the footsteps of another pseudonymous NFT collector and influencer, Cozemo de' Medici, who donated several of his digital artworks to Los Angeles County Museum of Art (LACMA) last month, as well as Biyan William, who donated a CryptoPunk to the Institute of Contemporary Art, Miami.
As if her own NFT collection wasn't exciting enough, Silver will also be showcasing a one-of-one art piece at the Louvre titled "Love in the 4th Turning." According to its description, the concept for this artwork was based on the Strauss-Howe generational theory, which suggests that "there is a recurring generational cycle of archetypes throughout history." The piece is available on OpenSea and at the time of writing, the highest bid stands at 44.44 wrapped ether, or $68,677.
Silver's exhibition comes alongside other major art institutions' embrace of blockchain-based talent as well. Paris's Centre Pompidou, for example, just announced an upcoming permanent exhibition targeting the intersection between art and the blockchain represented by nonfungible tokens (NFTs). It will feature NFTs from over 16 digital artists around the world, including popular collectibles such as CryptoPunk #110 and Autoglyph #25. Meanwhile, NFT artist Refik Anadol is presenting his generative art at New York Museum of Modern Art (MoMA) in a temporary installation titled "Unsupervised" that will run until April 15.
Ultimately, it's clear that the connection between physical and digital art forms is only strengthening, and the presence of both NFTs in major art institutions and prominent artists such as Claire Silver exhibiting in the Louvre is solidifying this crossover. One thing's for sure: we're entering an era of innovation and creativity, reshaping the world and the way we experience art.