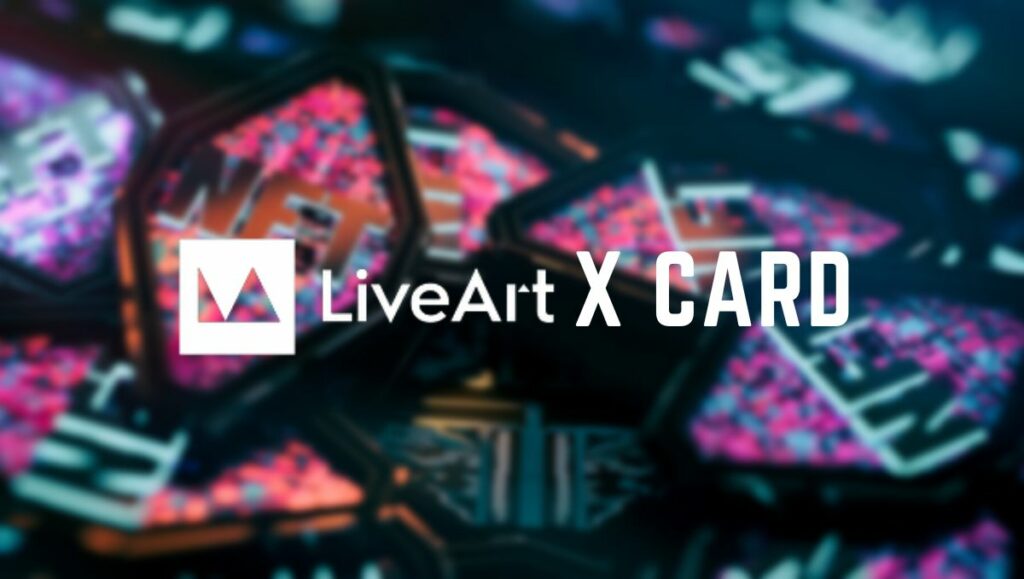 As the NFT space continues to diversify and evolve, LiveArt has stepped up to the challenge with its non-fungible token (NFT) collection, the LiveArt X Card. This revolutionary platform is a haven for long-term collectors and art connoisseurs alike. It puts an end to NFT flipping, encourages collectors to hold onto their art long-term and provides VIP access to real-world art events. With its integration of Web3, the LiveArt X Card will unlock the magic of the art world, granting holders access to exclusive curated art, token-gated communities, free airdrops, AI-generated artist insights, rewards in the form of the ART token, and more.
The team behind LiveArt X Card thoroughly understands how long-term value is protected in the traditional art world. The card does exactly that, in a way that it is protected against fraud, scams, and flips. It's no wonder that investors in the project include Animoca Brands, Binance, KuCoin Labs, and more.
LiveArt X Card turns art into a long-term asset, providing a safe and secure platform for collectors. The card will be available for pre-sale beginning on April 4, with the public sale beginning on April 5. Each card will have a total supply of 3,500 editions.
As NFT marketplaces continue to battle for market share amid crypto winter, some platforms have launched features to incentivize long-term collecting. Examples include SuperRare's RarePass subscription-like service, or Exchange.Art's Generative Art NFT platform Code Canvas, which grants holders lifetime access to NFT drops, minting services and royalty payments – a truly revolutionary concept.
Overall, these new card holders will enjoy the greatest of benefits from the LiveArt X Card. From exclusive digital art market access to rewards in the form of the ART token, these cards provide unbeatable value to art lovers in the connected digital world. As the NFT space continues to expand, LiveArt X Card is the perfect way to unlock the magic of art.