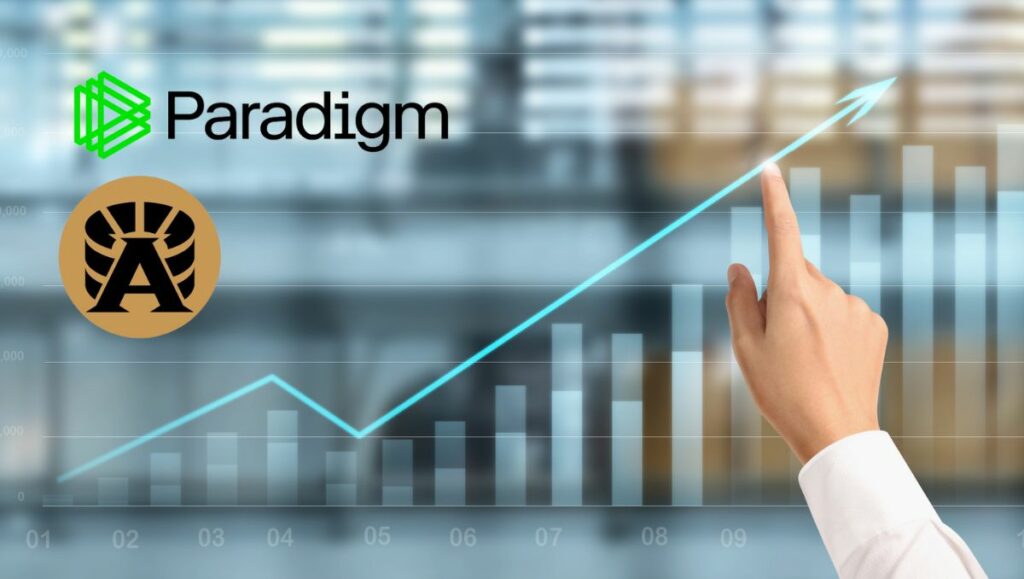 The Decentralized Autonomous Organization (DAO) ArenaDAO has witnessed a unanimous backing for the sale of its notable governance token, ARENA, to Paradigm, a Crypto-Native Investment Firm. Following the opening of the vote on-chain, ARENA has jumped an impressive 11.12% in the hour and 48.99% in the past 24 hours.
As per Dex Screener, the market capitalization of the tokens once released into circulation stands at $79.8 million. However, the price that Paradigm has purchased the tokens is based on a fully diluted valuation of $40 million. In terms of the 24-hour volume, it stands at a modest $61,000 as noted by the popular tracking website, GeckoTerminal.
With a total of nine addresses deciding to provide their support to the vote, the proposed $6 million sale to Paradigm will be authorized, and the funds will be used as working capital for Code4Rena, an on-chain voting platform. Furthermore, the vote is scheduled to end in a week's time, 23 March 2021.
Despite the high-value security threats present in the Decentralized Finance (DeFi) domain, the author of the DAO governance proposal commented, "We're excited to have [Paradigm's] expertise in helping Code4Rena achieve our shared mission of making the web3 ecosystem more secure, whilst rewarding all contributors."
With respect to the token lock-up contract, 55 million tokens were sent to five addresses over the past fifteen hours, two of which were active in the ongoing vote. Meanwhile, Code4Rena serves as an audit platform for smart contracts, entering into guaranteed payouts as per the platform's technical documents.
It is also worth taking note of the fact that just last year, the security contest organizer allowed 46 users alone to earn more than $40,000 for their mission of uncovering vulnerabilities. Paradigm's involvement not only showcases the firm's hands-on attitude towards blockchain security, but it has also organized its very own Web3 CTF.
In 2021, Metaverse-related tokens have continued to perform remarkably well, leading them to outshine Bitcoin, the world's largest cryptocurrency by market cap. Decentraland's MANA, for instance, has gained 145% in January. The Sandbox's SAND token has too gained 91% ahead of its unlocking mid-February, while Play-to-earn game Axie Infinity's token AXS has increased by 75%, with its token unlock slated for April.
Managing partner of Blockchain consultancy, STORM Partners, states that this heightened interest in Web3 virtual worlds comes down to the fact that the associated endeavors are now rendered clearer in terms of their business potential.
Citing the recent report from McKinsey & Co., the Metaverse-related token market may achieve a collective total of $5 trillion by 2030. While the said market is currently around $8.5 billion, it is a mere fraction of the $1.1 trillion that is held by the total crypto market.
In a bid to make the governance of ThalesDAO more resilient, the protocol-owned treasury of $100,000 has been allocated to THALES/ETH liquidity pool on Camelot. Adding to this, stakers will have the ability to concurrently earn dual farming rewards in the form of GRAIL and THALES.
The current market value of THALES sits at $0.59, and its circulating market capitalization has risen to $21 million as per the tracking site, CoinGecko. With an aggregated volume reaching $21.87 million, it is evident that investors are showing tremendous interest in including such metaverse-related tokens in their portfolio.