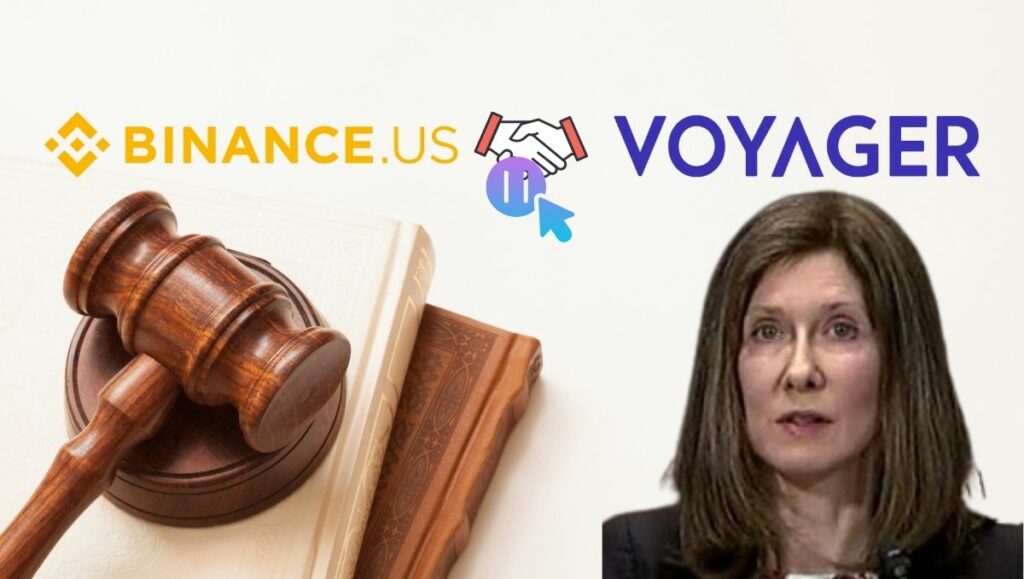 In a bold move against the U.S. government, a judge ruled in favor of the acquisition of bankrupt brokerage company Voyager Digital by Binance.US. Judge Jennifer Rearden, of the U.S. District Court for the Southern District of New York, granted the U.S. Department of Justice's application for a stay pending an appeal of the sale until it can work its way through the U.S. court system.
The sale was originally approved by Bankruptcy Judge Michael Wiles of the New York Southern Bankruptcy Court, who felt any protractions on the sale would be harmful to Voyager customers waiting to receive their funds back. The Securities and Exchange Commission and U.S. Trustee's Office had previously made a case for holding off on the sale, and Wiles overruled their objections.
The approval of the sale came one day before the Commodity Futures Trading Commission (CFTC) sued Binance's global entity on allegations it allowed U.S. customers to illegally trade crypto derivatives products on the platform. Despite their affiliation, both companies maintain that they are wholly independent of one another.
Before the approval of the sale, 97% of 61,300 Voyager account holders favored the restructuring plan, which was expected to result in Voyager creditors recovering approximately 73% of the value of their funds. However, the U.S. government saw potential risks in the sale, being that it could 'immunize fraud, theft, or tax avoidance.'
They filed a motion against it and while Bankruptcy Judge Wiles dismissed the motion, District Judge Rearden granted the government's motion for the stay, meaning the purchase is on hold until the appeal works its way through the court system. This resulted in a period of uncertainty where the future of Voyager Digital remained uncertain.
Ultimately, the decision to deny the U.S. government's motion led to a sigh of relief from Voyager customers, who are expecting to get their shares of the 73% return. The confirmation order remains in effect for another two weeks, during which Binance.US is expected to close its acquisition of Voyager.
The decision of U.S. District Court for the Southern District of New York to deny the government's appeal for a stay of the bankruptcy plan confirmed the bold move by the judge. By allowing the plan to go through, the court was able to speed up the process and ensure Voyager creditors get their money back as soon as possible, rather than prolonging it with a lengthy appeal process. This is without doubt a welcomed outcome for those affected.