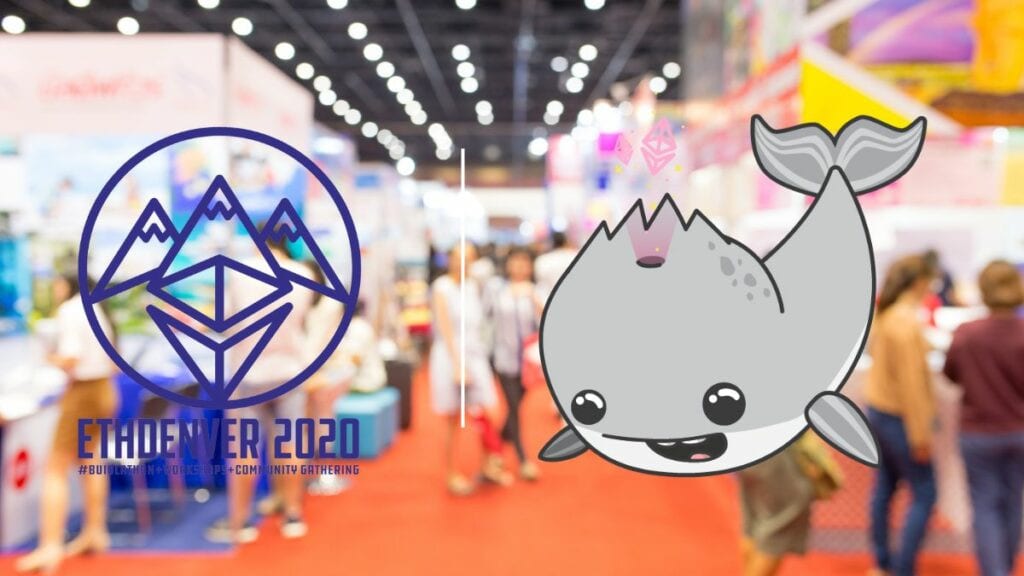 The 2020 edition of ETHDenver, the biggest Ethereum community event of the year, was an epic spectacle of technology, cheers, and joyful memories that will stay with its participants for years to come. Held at Denver's National Western Complex, the two-week gathering saw 16,000 tickets sold and 600 staff members helping to bring the festivities to a spectacular close.
The grassroots ethos of the festival was amplified by a friendly, but fierce competition for supremacy in the hackathon of ETHDenver. When the dust settled on Sunday, the event's iconic mascot – the SporkWhale – took center stage as ETHDenver's co-founder, John Paller, made the exciting announcement of the festival's upcoming plans.
The SporkWhale mascot was chosen to symbolize the conference's mission of embracing decentralized community ownership, and Paller stated that the organizers of ETHDenver would soon be in talks with countries around the world to launch feeder events as leading up to the event's planned "super bowl" in 2021. In his closing remarks, he also revealed that with the 2021 edition of the event being bigger, better and grander, the next SporkWhale event was sure to bring a stunning display of innovation and collaboration.
At a time when the crypto markets are seeing heightened volatility due to Silvergate's recent failure, ETHDenver serves as a reminder of the resilience of the Ethereum community and its ability to withstand difficult periods of growth. The festival succeeded in conveying the spirit of genuine achievement and punk rock energy, bringing together developers from all walks of life. From the exchanges of high-level technological know-how to the silly songs by Jonathan Mann, the event provided a fill-fledged experience for all who attended.
The success of ETHDenver 2020 is a testament to the power of collaborative projects, built on the decentralized principles of community-based ownership. As ETHDenver organizers gear up to bring their extravaganza to new countries around the world, the anticipation for the SporkWhale Spectacle of 2021 is already catching on. With an even more powerful show slated to unfold in the coming year, it is obvious that the Ethereum ecosystem conferences living on the spirit of "SporkWhale" will continue to light up the crypto and blockchain space with optimism and unfettered creativity.