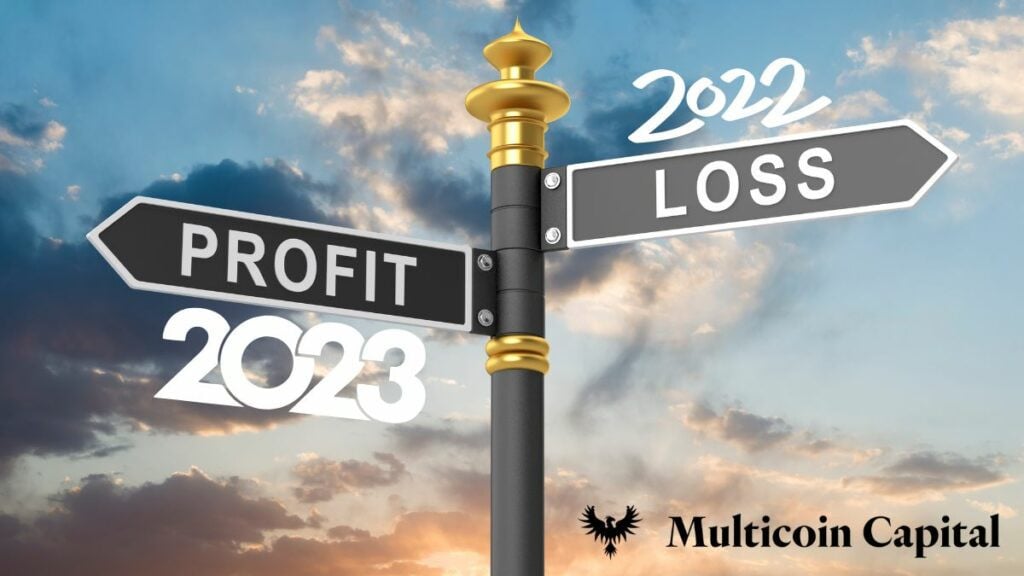 Multicoin Capital, founded by the renowned cryptocurrency figure Kyle Samani in 2017, has seen a turbulent financial journey in the years since its inception. Caught in the disaster of the FTX collapse and the ensuing contagion that followed, the hedge fund endured a 91.4% loss in 2022–Multicoin Capital's worst earnings since its founding.
Though the firm incurred steep losses, the fund managed to stay afloat and remain "financially robust" due to its diversified exposure, reported CoinShares in their fourth-quarter report for 2022. During this quarter, the firm also decided to terminate its CoinShares consumer platform.
Multicoin Capital was greatly impacted by the downfall of FTX due to the fund's holdings in FTT, SOL and SRM–all tokens that were sold off drastically during the turmoil. In an attempt to limit counterparty risks, Multicoin has only kept 48 hours worth of trading assets on an exchange at a time, adjusted their collateral management practices and diversified their custodial risk. Unfortunately, their efforts were fruitless; Not only did the fund lose 10% of its assets on FTX, its assets withdrawn just before the collapse may be subject to clawbacks by the FTX estate.
Though the hedge fund's losses were severe, Multicoin Capital's resilience was undeniable. After a remarkable year in 2021, Multicoin reported a 100.9% gain in January 2023–bringing the fund's inception-to-January return to 2,866%. Not to mention, Multicoin stated that its long-term strategy "remains steadfast." Contrastingly, Galois Capital could not withstand the market pressures, and shut down operations late in 2023.
Despite the successes of Multicoin Capital, other crypto companies were not so lucky. FalconX, a cryptocurrency trading company, was exposed to the mounting financial difficulties of FTX but remained solidly "capitalized and growing." Still, the FTX collapse had repercussions; BlockFi and Maple Finance-amongst the fallen-had to confront charges of lying to their investors and misrepresenting of funds.
Founded less than four years ago, Multicoin Capital has been deeply impacted by the cryptocurrency market turbulence. Its experience serves as an example of the resilience cryptofunds must own in a 'bear market'–and, ironically, is a testament to their eventual recovery.