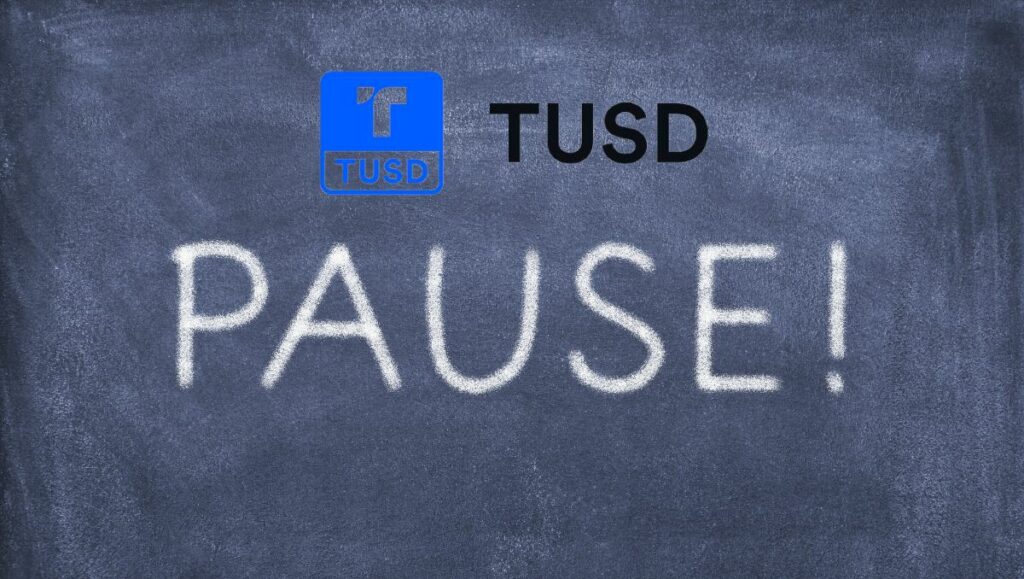 The crypto sector is ever-changing, with news and events making sharp changes to the markets. Recently, the news that Singapore-based Techteryx has paused the minting of its TrueUSD stablecoin has left the industry wondering – what does this mean for cryptocurrency markets?
According to a report released in December, TrueUSD has a market cap of just over $2 billion. The stablecoin is backed by a variety of depository institutions in the U.S., Hong Kong, and the Bahamas and its value is fully backed by fiat assets. What's more, the coin has become the fifth-largest in its industry, driven by its presence on the crypto exchange giant Binance. As per data from Nansen.ai, Binance has the largest holdings of TrueUSD at $428 million, although this has now been knocked off its peg and is trading at $0.997 on the exchange.
The growing presence of TrueUSD on Binance has enabled it to reverse its withdrawal from the platform six months ago. This resurgent presence of TrueUSD was influenced by the U.S. regulatory crackdown on the Binance USD (BUSD) stablecoin and the issuance of unregistered securities. These events sparked rumors of Binance considering a bigger role for TrueUSD. Since February, the circulating supply of the stablecoin has surpassed $1.1 billion and its market value has grown 15% since then.
It was only days after the reports of regulatory scrutiny over Paxos and BUSD that Binance minted nearly $50 million worth of TrueUSD. The cryptocurrency exchange also announced plans to diversify its stablecoin holdings and explore other available currencies, including euro and Japanese yen-based stablecoins.
In addition, Coinbase recently delisted BUSD from the exchange, citing failure to meet listing standards. This news of removal from the largest crypto players has filled some gaps for the TrueUSD. Binance CEO Chanpeng "CZ" Zhao said he was never too bullish on the success of the BUSD stablecoin anyway, mentioning how enforced regulations will shrink the U.S. dollar-based stablecoin market. The CEO added that Binance would provide more support to USD Coin (USDC) and Tether (USDT) in the short-term and that they're exploring more options for euro- and Japanese yen-backed stablecoins.
It is clear that the cryptocurrency markets are in for a period of restructuring amidst regulatory regulation and scrutiny, with TrueUSD being one of the beneficiaries as it bids to gain a larger market share amongst other digital currencies. With its move to pause minting of TrueUSD, Singapore-based Techteryx has obviously taken a key decision that looks set to become one of the defining moments in the future of the digital currency sector.
Only time will tell just how influential this decision will be and what effects can be seen in the cryptocurrency markets. Nonetheless, investors, traders and industry practitioners should watch this space with keen interest and see how this move shapes up the future of the currencies and exchanges worldwide.