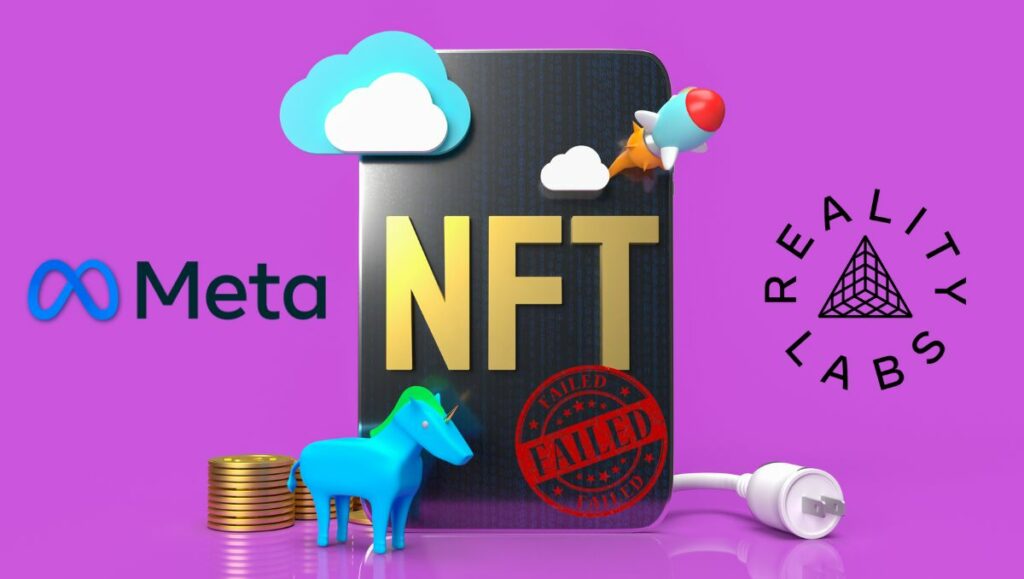 Meta's recent announcement that it was scrapping its nonfungible token (NFT) feature across social media platforms, Facebook and Instagram, has been met with shock and dismay from the crypto community. An initiative initially set up to 'exploit creators' and gain public traction, it was cut short as the tech giant attempted to reduce losses from its metaverse building division, Reality Labs, where losses amounted to a staggering $13.7 billion in the year prior.
Meta had big ambitions when it first rolled out its NFT feature in May 2022. The feature allowed a select group of platform users to display their NFTs, and it expanded again in August, with Instagram making NFT tools available to over 100 countries. However, on the 13th March 2021, Meta Commerce and Fintech head Stephane Kasriel brought an unexpected end to the feature.
In a Twitter thread, Kasriel stated that Meta would be "streamlining payments" with Meta Pay, helping creators monetize their content, and "investing in messaging payments across Meta", instead of continuing to pursue its NFT venture. He stated that the shift would enable Meta to "focus on other ways to support creators, people, and businesses."
The crypto community were not impressed. In response to the news, NFT artist Dave Krugman tweeted that it was a "short sighted move" and a "trust squandered", while Marc Colcer, a podcaster, asked for transparency on Meta's decision to scrap NFT support.
Allen Hena, the co-founder of Web3 firm Earth Labs, criticized Kasriel's announcement further, saying that Meta had "realized that using public crypto networks means you can't exploit creators." Putting aside the fact that the move is prohibited by law, the sentiment struck home with many people in the crypto community.
The question now is whether Meta's other ambitious projects will help to compensate for the lost potential of its NFT feature. In the same announcement, Kasriel noted that the firm would be focusing on Meta Pay, its payment platform, which in the future may support cryptocurrency. It is hoped that this shift in focus will lead to a better system of supporting creators, with more transparency on how they are able to make a living.
It is clear that, while Meta may have had good intentions, scrapping the NFT feature has not only disappointed those who had put their trust in the company but has also caused the company lost potential in what was a growing market. It looks as though Meta's short sighted move to scrap its NFT feature has done little to capture the public's attention or to 'exploit creators' as originally intended.