ShapeShift is a free, open-source platform that allows users to buy, trade, track, and earn across multiple blockchains. Owned and operated by the community, private, non-custodial, and secure. We aim to share all about Shapeshift on this exchange review, from its features to how to create your account.
Sign up here to get started.
What is ShapeShift?
ShapeShift is a unique crypto exchange that offers users a range of features. Although it hasn't achieved the same level of recognition as other exchanges such as Binance or Kucoin, ShapeShift is a viable alternative and deserves consideration.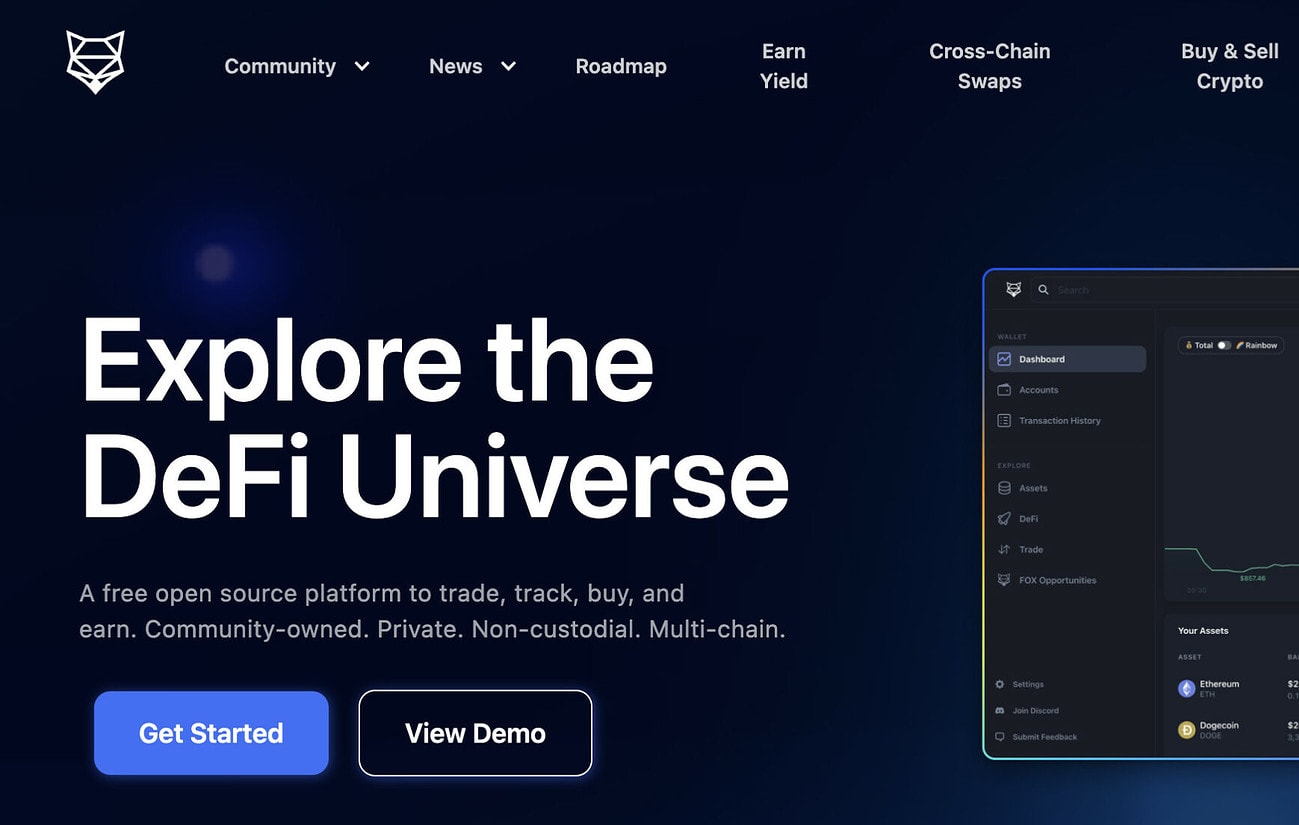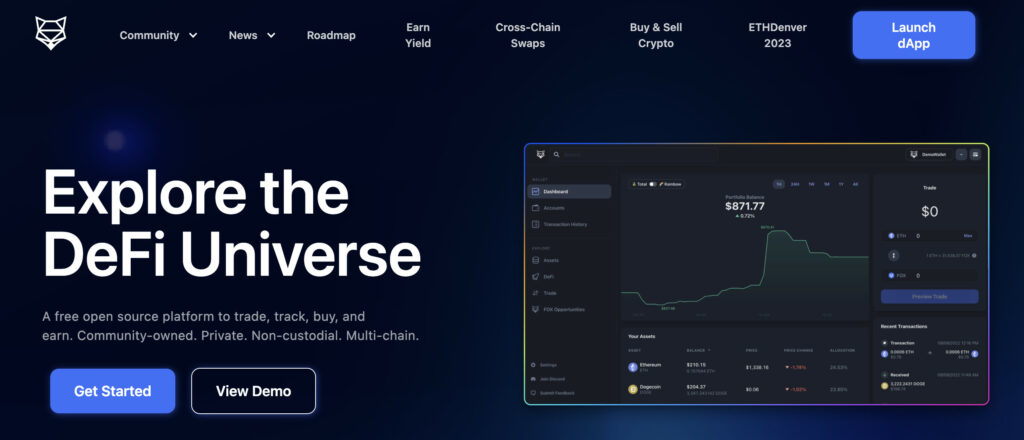 ShapeShift, founded in 2013 by Blockchain enthusiast Erik Voorhees, is a Cryptocurrency exchange website that debuted in 2014. Erik designed ShapeShift to make purchasing cryptos like Bitcoin as easy as possible, transforming it into a "vending machine" that anyone can use. Initially, users could only trade a few cryptocurrencies.
As the registered user list grew, the platform increased its trade count to 40 cryptocurrencies and 940 trading pairs by 2015. By July 2018, the list of cryptocurrencies had expanded to 103. Today, there are over 750 cryptocurrencies available for trading, including popular coins such as Bitcoin, ETC, BlackCoin, Augur, and Gnosis.
Key Features and Advantages of ShapeShift
Is ShapeShift safe and worth using? That's the question most cryptocurrency enthusiasts ask when looking for ShapeShift exchange reviews online. To answer this question, we should first examine the safety and usability of ShapeShift before exploring its other features.
A Unique Balance of Security VS Anonymity
When it comes to cryptocurrency exchange platforms, security should always be the top priority. Users should be aware of the potential risks of a leak or hack, and make sure that the platform they are using has the necessary security measures in place to protect their assets. ShapeShift stands out from other crypto exchanges due to its anonymous purchasing feature. Reviews of the platform, however, suggest that the experience may be different.
ShapeShift's lack of a thorough account creation process was both a pro and a con. However, cryptocurrency enthusiasts often prefer this decentralized option, as evidenced by ShapeShift exchange reviews. People may be wondering if ShapeShift is legit before committing to a purchase. Rest assured, ShapeShift has maintained its security even after discontinuing the anonymity feature.
You can be sure that each time you perform a transaction, a new public wallet key is generated for you, providing identity and account protection. Additionally, two-factor authentication is available on the site for added security. ShapeShift will never request your private key, which is an essential thing to remember. In the crypto world, the saying "not your keys, not your cryptos" is true to an extent – if you don't own your private wallet key, you don't truly own your assets, as they can be lost in an instant.
The security of your crypto coins ultimately depends on you, as ShapeShift exchange was previously anonymous. Many user reviews emphasize this point.
Superb Usability Features
Usability is an important factor to consider when choosing a cryptocurrency exchange platform, such as ShapeShift. Reviews of the platform can help you determine if it is worth using, but usability should not be overlooked. ShapeShift has optimized their website, app, and platform to cater to crypto trading beginners. With the influx of new traders, ShapeShift has ensured their platform is user-friendly and secure.
ShapeShift is an enjoyable and user-friendly crypto exchange, with a visually appealing interface that is free of difficult industry jargon and technicalities.
50+ Supported Crypto Assets
Cryptocurrency support is essential for a successful crypto platform. As the crypto markets have grown in popularity over the past few years, more and more people have come to the industry. To meet this increased demand, crypto enthusiasts are researching and purchasing a wider variety of altcoins in addition to Bitcoin.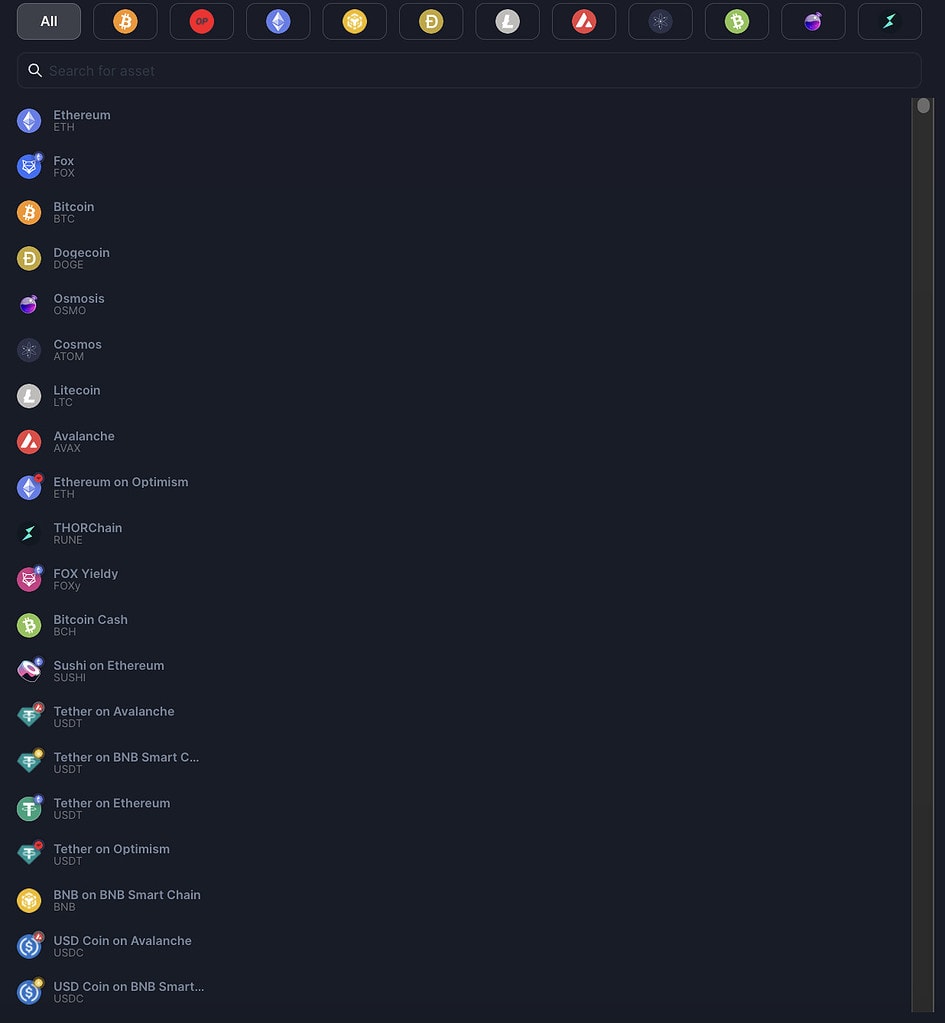 ShapeShift offers its clients the ability to trade over 50 different cryptocurrencies, meeting the market demand and providing a wide range of assets to purchase and trade.
Innovative Features (Rainfall)
ShapeShift's latest update, Rainfall, provides users with USDT rewards every time someone makes a trade on the platform, making it a great crypto exchange alternative. Many online ShapeShift exchange reviews praise the attention they pay to providing users with different features.
ShapeShift rewards its users with Fox tokens for completing specific tasks related to their accounts. If there is enough demand, the company may also start selling Fox tokens. With these tokens, users have the chance to win exciting giveaways from ShapeShift.
Super-Low Fees
When choosing the best crypto exchange for yourself, fees are an important factor to consider. To maximize your profits, you should look for an exchange that offers the lowest fees and is also secure. ShapeShift is a legitimate platform offering its users competitively low fees, making it a great choice when compared to other exchanges.
ShapeShift offers competitive fees, with no deposit or withdrawal fees. The fees vary depending on the cryptocurrency being traded, but are typically lower than those of other exchanges.
The KeepKey Wallet
The KeepKey wallet, a hardware cryptocurrency wallet made and sold by ShapeShift, is widely regarded as one of the most popular crypto wallets available. With its advanced security features, it's easy to see why it's so popular.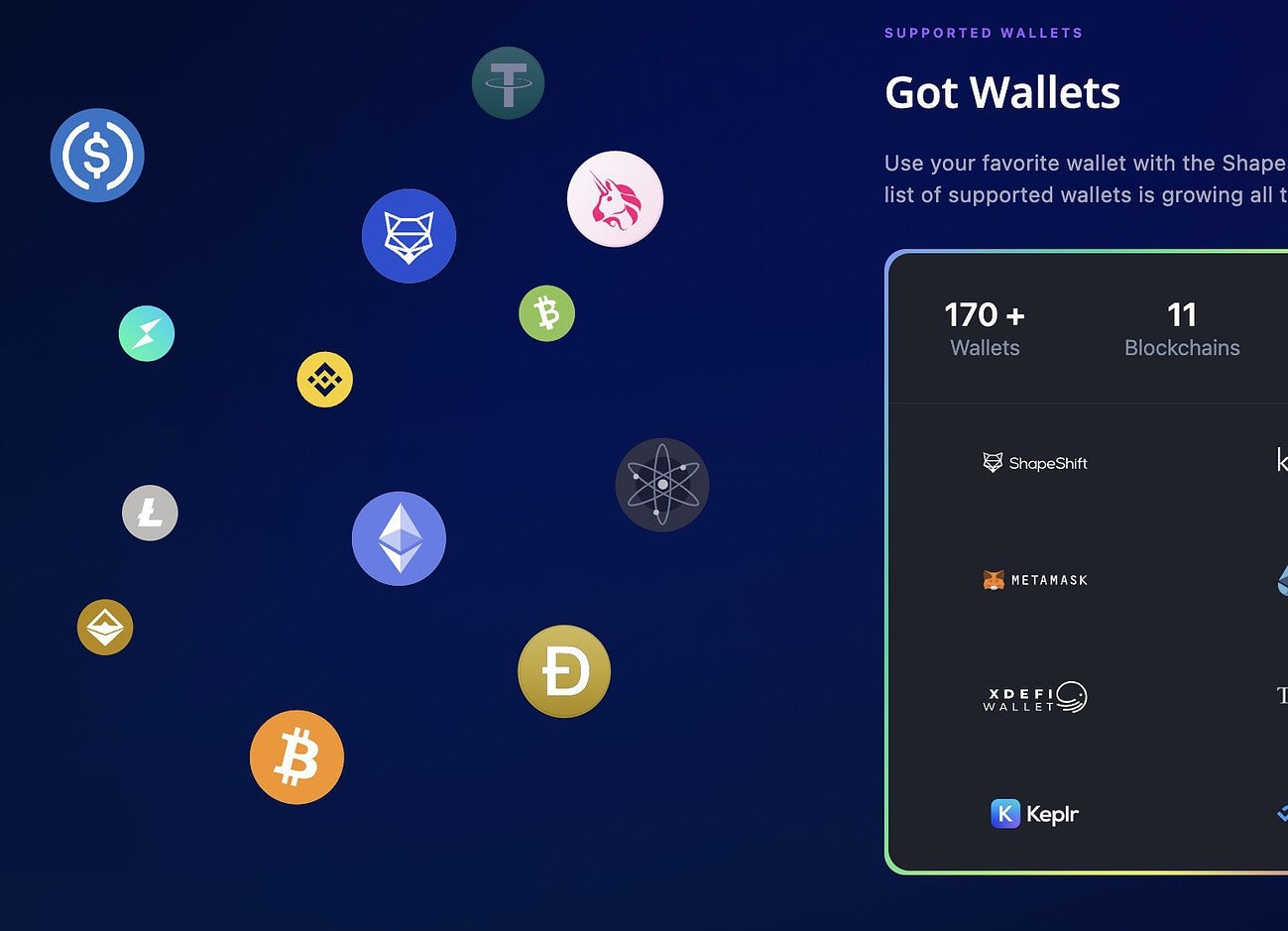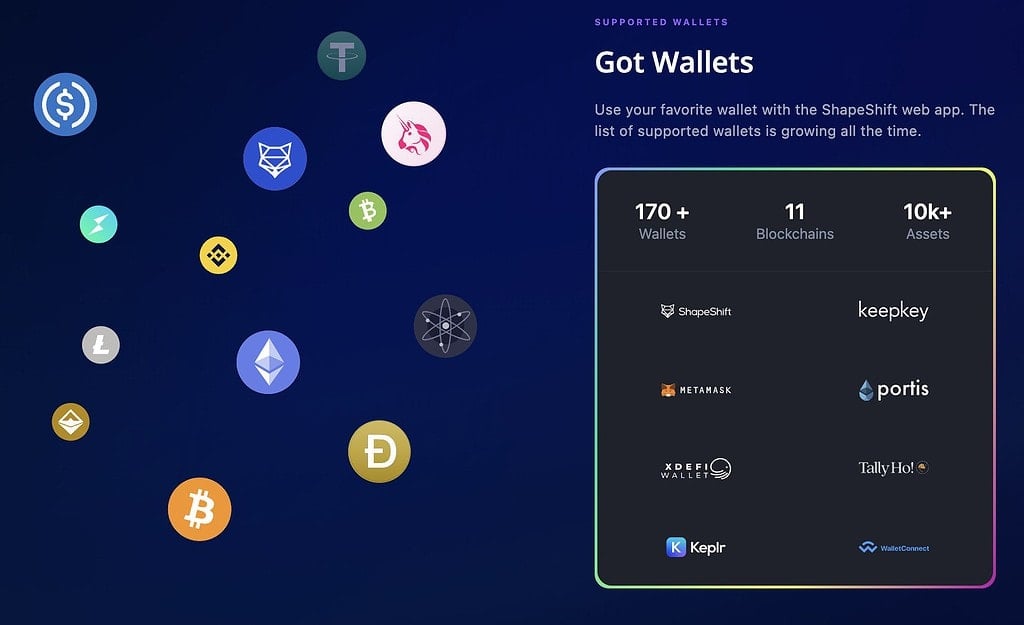 ShapeShift is renowned for providing some of the safest cryptocurrency wallets, so it's no surprise that their exchange is secure too. Many user reviews agree that ShapeShift is a great alternative to storing crypto coins in hot wallets from a security perspective.
Key Disadvantages of ShapeShift
Users may come across some negative ShapeShift exchange reviews and feedback online. To help you make an informed decision, let's take a look at these reviews. Afterwards, we'll discuss the registration process to the site.
Prior Security Breach
ShapeShift is widely considered a secure crypto exchange, despite its past security breaches. Unlike other exchanges, ShapeShift's breach was not typical. ShapeShift experienced a security breach caused by an internal employee, resulting in the theft of approximately $230,000 worth of crypto coins from the company's hot wallets. Fortunately, no users were affected by the breach.
ShapeShift's transition from an anonymous exchange to an account creation-requiring one caused concern, but the company has since rebuilt its reputation and is now considered reliable. For the most reliable cryptocurrency storage, Coinbase and Binance are the top choices. For even greater security, hardware wallets such as Ledger and Trezor are recommended.
Some Users Report Lost Funds During Transactions
ShapeShift has acknowledged that some of its customers have lost funds sent from the exchange to their wallets. It is actively working to resolve the issue and refund the affected users. A small percentage of customers experienced issues with their transactions; however, the majority of people had no problems.
Most people have not reported any similar issues recently. It is indicating that the complaints about this issue are now in the past.
ShapeShift's active presence on media channels is evident, as they have responded to many frustrated users who have posted on Reddit about the safety of the platform. The answers to the question "Is ShapeShift safe?" may be mixed, but it is clear that the company is attentive to customer concerns.
How to Use ShapeShift?
The registration process for ShapeShift is easy to use and straightforward. It only takes a few minutes to sign up and start trading.
Access ShapeShift's official website.
Create an account by clicking "Get Started" Button, enter your email and create a password.
Download the ShapeShift app to verify your account by scanning the QR code or following the link in your email.
Verifying your identity is the final step in creating your account. Quick and simple to follow, the account creation process is complete once you have done this.
How to Start Trading on ShapeShift?
Once you have verified that ShapeShift is legitimate, you can begin trading.
Navigate to the Platform from your Dashboard, then press GO TO PLATFORM button.
Press the Trade button on the left side of the screen to access the platform.
Verify your account to start trading cryptocurrency. Scan the QR code to complete the verification process and begin trading your selected amount of cryptocurrency.
Exchange your currency for cryptocurrency with Banxa, integrated within the ShapeShift platform – no fiat money required.
Your crypto coins will be credited to your wallet in a short time after you make the trade. It's that easy!
Conclusion
It is difficult to give a definitive answer to the question of whether or not to use ShapeShift for cryptocurrency exchange. Online reviews are mixed, with many users unable to make a clear decision. ShapeShift is an ideal alternative for those who want low fees and an easy-to-use platform. It offers a variety of features and promotions, making it a great choice for users.
If you're looking for an exchange to transfer fiat-to-crypto, but don't want to risk the negative user reviews that mention the transaction issue that ShapeShift has experienced, you could consider alternatives such as Binance and Coinbase, which are the leaders in this area.
Disclaimer: Cryptocurrency trading involves significant risks and may result in the loss of your capital. You should carefully consider whether trading cryptocurrencies is right for you in light of your financial condition and ability to bear financial risks. Cryptocurrency prices are highly volatile and can fluctuate widely in a short period of time. As such, trading cryptocurrencies may not be suitable for everyone. Additionally, storing cryptocurrencies on a centralized exchange carries inherent risks, including the potential for loss due to hacking, exchange collapse, or other security breaches. We strongly advise that you seek independent professional advice before engaging in any cryptocurrency trading activities and carefully consider the security measures in place when choosing or storing your cryptocurrencies on a cryptocurrency exchange.