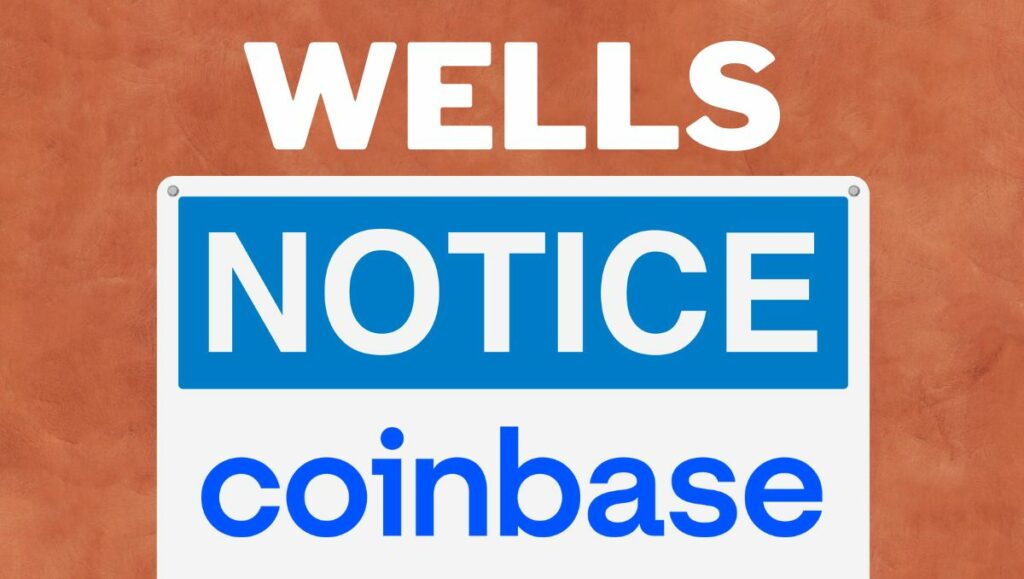 Coinbase, the largest crypto exchange in the United States, has been hit with a Wells Notice from the Securities and Exchange Commission (SEC), alleging potential violations of securities laws. According to Coinbase, the notice put the exchange on alert to potential enforcement action from the regulator over its staking service Coinbase Earn; listed digital assets; its wallet; or Coinbase Prime services.
Following the news, shares of Coinbase plummeted by over 11% in after-hours trading. The notice comes after Coinbase's numerous attempts to engage with the SEC to find an agreeable solution. According to Coinbase's Chief Legal Officer, Paul Grewal, the exchange has met with SEC representatives "more than 30 times over nine months". However, the SEC refused to provide any feedback on Coinbase's several proposals.
Coinbase is adamant that it has done nothing wrong, and has been actively working on clarifying regulatory matters since July of 2020. In an effort to explain staking to the SEC, Coinbase has petitioned the regulator in July to explain how digital assets could fit within the securities laws. Despite all of the unsolicited conversations and measures taken, the SEC refused to provide any feedback on the matter.
The Wells notice follows the announcement of the lawsuit against Tron founder Justin Sun and several celebrities by the SEC over the offering, sale and touting of Tron (TRX) and BitTorrent (BTT) tokens that are allegedly unregistered securities. In a settlement with Kraken, the SEC also asked the cryptocurrency exchange to stop its staking program for U.S. users.
To defend its stance, Coinbase believes that none of the assets it lists are considered securities by the SEC, and that any potential targeting of its wallet is based on a misunderstanding of the crypto products and services. Furthermore, the exchange claims that the SEC has failed to list which assets it believes may be securities.
It is unclear what this Wells notice from the SEC will mean for Coinbase. While the exchange is resolute in its belief that it has not done anything wrong, it cannot guarantee that the SEC's enforcement action will not be negatively impacted in some way. Coinbase will continue to operate as normal for now, and is hoping that this situation can be resolved through legal processes and open dialogue with the SEC.