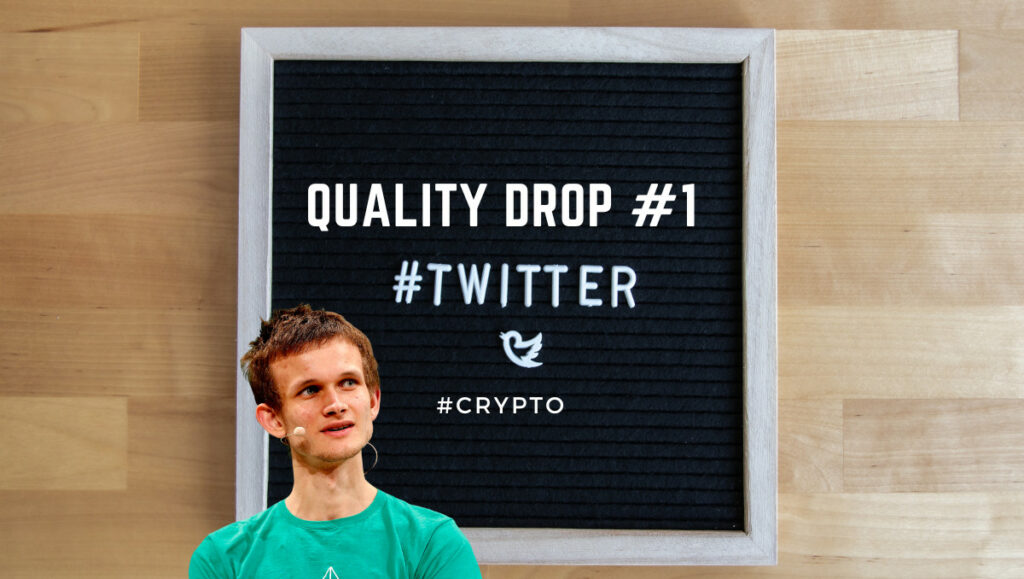 Vitalik Buterin, the visionary behind Ethereum and Web3 luminary, is making quite a splash on the crypto scene. His stamp of approval on the NFT collection known as 'Quality Drop 01' has set Crypto Twitter ablaze and the secondary sales have soared to several million dollars. This open edition mint launched on March 1, causing sales to surge as the floor price rose to 0.58 ETH ($905). In the past 24 hours alone, The Quadratic Funding Collection has amassed an astonishing 4,692 ETH ($7.3 million) in trading volume.
What makes 'Quality Drop 01' such an exciting project? It celebrates Buterin's contributions to the innovative quadratic funding model. This mathematical formula prizes projects based on both the individual and collective support they receive, rather than let the whales decide through size of contributions. The platform has awarded around $70 million across the Ethereum ecosystem to date, and this NFT drop has further expanded the contributions, raising $781,000 for public goods.
What's included in this collection? Each NFT looks like an album cover, and features a digital version of the 'Liberal Radicalism: A Flexible Design for Philanthropic Matching Funds' whitepaper, co-authored by Buterin and economists Glen Weyl and Zoë Hitzig. The 12 signature editions come with hand-signed physical copies that were sold via Dutch auction format. Additionally, included are two essays on quadratic funding from Gitcoin's co-founders, Kevin Owocki and Scott Moore. The first edition appeared last week at the low price of 0.05 ETH ($78 today) and, of the 9,209 standard NFTs minted, all were snapped up.
Yancey Strickler, co-founder of Kickstarter, and Rob Kalin, co-founder of Etsy, are the brains behind Metalabel, a platform that helps artists monetize their work with Web3 technologies. It combines elements from DAOs and NFTs to form a new collaborative framework, allowing creatives to share newsletters, music releases, and more without having to start a new company. Strickler remarked that the overwhelming response to the Quality Drop was an exciting new way for creators to release and fund works.
This NFT drop serves as an incredible reminder of the revolutionary power of Web3. The collection highlights not only Vitalik Buterin's innovative achievements, but also the potential for blockchain-based models to benefit a diverse range of projects. With celebs like Donald Trump, Scottie Pippen, and now Vitalik Buterin taking up the NFT mantle, the crypto space is pushing the envelope and pushing the boundaries of technological development. We look forward to the continued growth and advances of this exciting industry.