Revolut is a UK-based mobile banking solution that has entered the cryptocurrency industry. They are offering their users a unique range of features such as CFDs, derivatives, and custodial services. In this review, we will talk about on how Revolut works and its pros and cons.
Sign up here to get started.
What is Revolut?
Revolut is a UK-based mobile banking solution that has recently entered the cryptocurrency industry. Although there are not many user Revolut crypto reviews available yet, it is possible to draw some conclusions about this venture.
This exchange is an innovative player in the cryptocurrency space, offering users a range of unique features such as CFDs, derivatives, and custodial services. Many users have praised the platform for its cutting-edge features.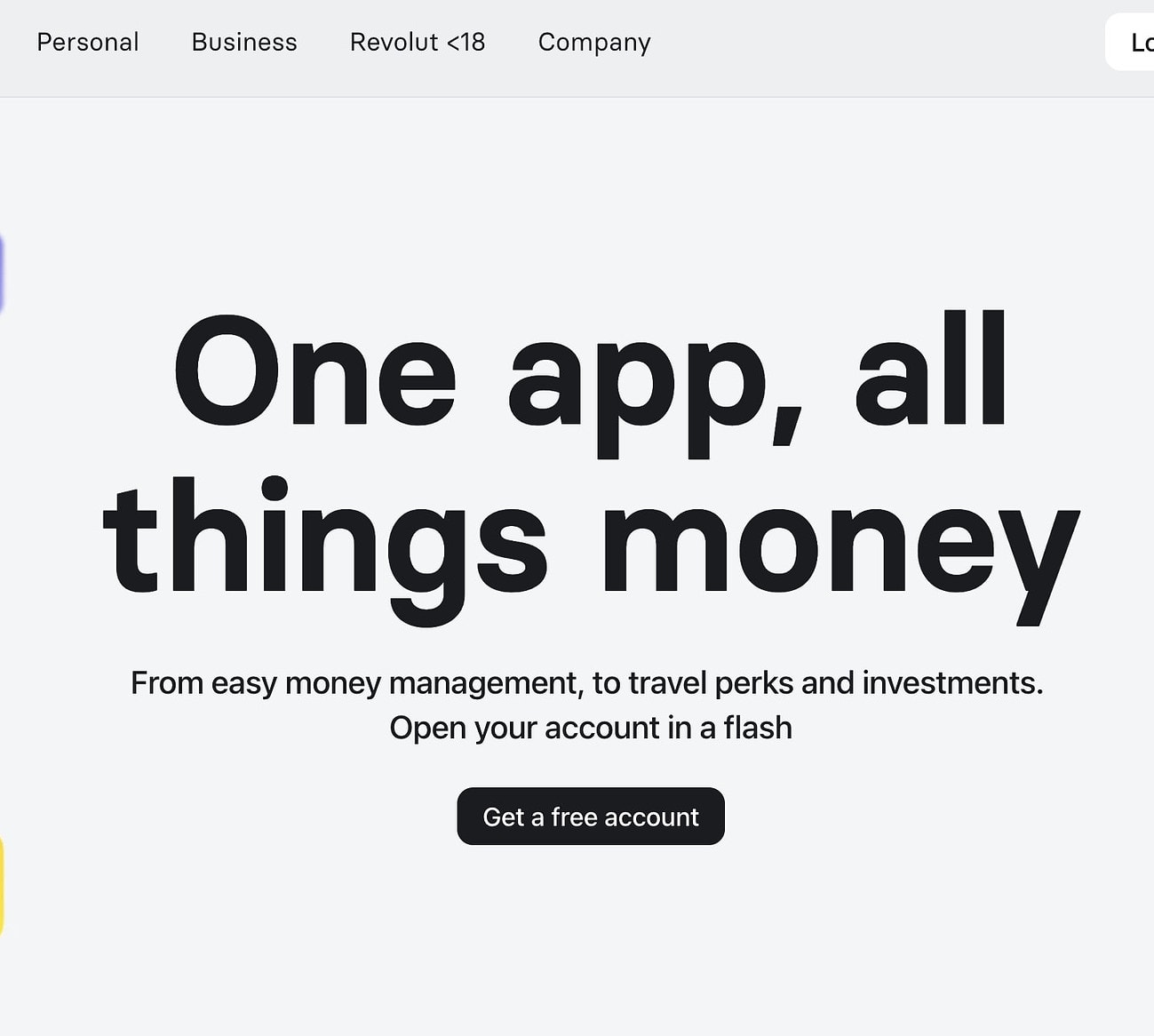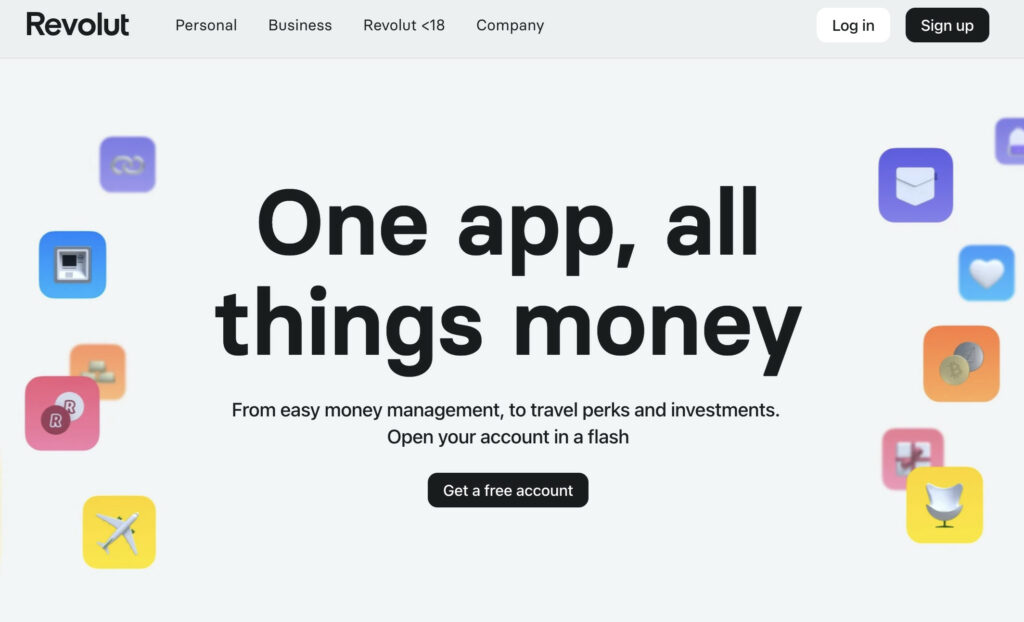 Revolut offers three convenient ways to purchase cryptocurrencies: using held currencies like USD or existing crypto assets on your Revolut account, setting up an 'auto-exchange' to buy cryptocurrency at a target rate, and setting up a "recurring buy" to purchase cryptocurrency at regular intervals.
Key Features and Advantages of Revolut
This Revolut crypto review is unique. The features offered can be seen as both great investing solutions and something to stay away from. However, depending on the user, Revolut can be a great way to invest in crypto or a platform to avoid.
You Kind of Don't Actually Purchase Cryptocurrencies
From registering on a cryptocurrency exchange, passing KYC verifications (if the exchange is centralized and regulated), transferring funds (usually in the form of fiat currency), purchasing the desired crypto asset, and then transferring it out of the exchange into a cryptocurrency wallet are the general steps involved in most cryptocurrency exchanges.
Revolut is an exception to the majority of exchanges that are currently leading the industry, as when you purchase cryptocurrency on Revolut, you don't actually receive any crypto coins. Instead, you are credited with the amount that it costs at that time, with a contract being made on behalf of the asset.
Revolut crypto reviews often refer to the platform as "CFD trading", but in reality, it is actually derivative trading. Derivative trading involves buying a contract for an underlying asset, based on the asset's current value at the time of the transaction. This allows users to benefit from the asset's price appreciation without having to own the asset itself.
The good part about Revolut's approach is that it allows you to buy and sell cryptocurrencies quickly and easily, without having to worry about the technicalities of actually buying and selling the coins themselves. This makes it a great option for those who are new to the world of cryptocurrency and don't want to get bogged down in the details. Additionally, Revolut's contracts are fully backed by the company, meaning that you can be sure that your money is safe and secure.
With the increasing popularity of cryptocurrencies and the simplification of investment methods, more and more people are entering the crypto market. This is evident from the increasing number of Revolut crypto reviews from users.
Revolut is the perfect choice for those who want to make money with cryptocurrency but have no interest in actually holding their own coins. It takes away all the hassle and does all the work for you, so you don't have to worry about transferring or owning any coins.
A Very Streamlined UI Design
Revolut is renowned for its user-friendly interface, making it one of the best mobile banking solutions and crypto exchanges available. Many online reviews praise the usability of the app, highlighting its convenience and ease of use.
Revolut is an easy-to-use mobile platform that allows users to access exchange services with ease. Whether you're browsing the app or signing up to explore the exchange features, you'll find the user experience to be smooth and straightforward.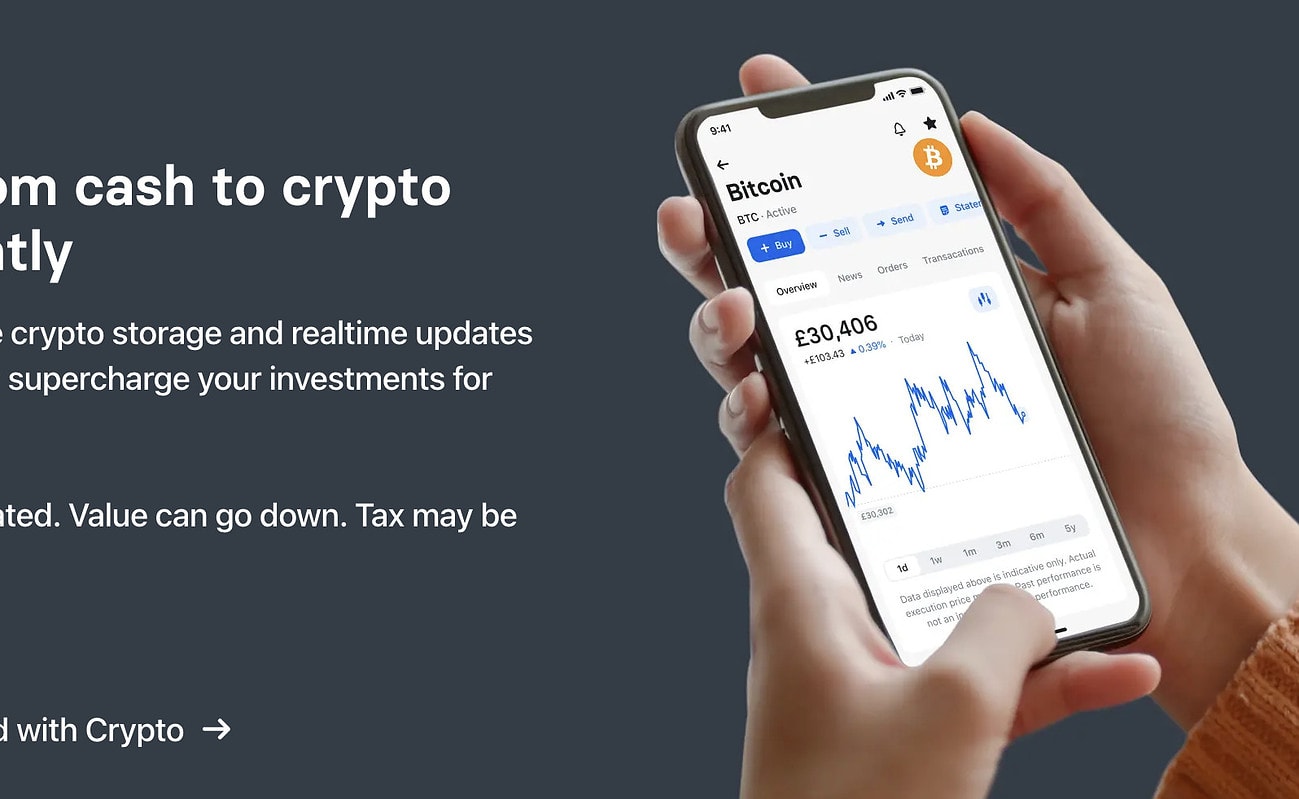 Revolut is the perfect example of why ease of use is an important factor when selecting the best crypto exchange for you. The app is designed with a modern and intuitive layout, with no unnecessary buttons, and is highly responsive and fluid. With Revolut, you can be sure that your crypto exchange experience will be smooth and hassle-free.
Supports the Main Cryptocurrencies
Revolut offers a range of cryptocurrency derivatives, allowing users to gain exposure to the crypto markets without actually owning the underlying coins.
Their 5 supported cryptocurrencies are:
Revolut has chosen the five major cryptocurrencies that are dominating the industry and are highly ranked in popularity, making it a great choice for those new to the crypto world who want to invest in the major cryptos.
If you're new to the world of cryptocurrency, you may not be interested in researching all the smaller coins available. Although today's newcomers to the market are more knowledgeable about crypto, the majority still prefer to stick with the smaller, lesser-known cryptocurrencies.
If you're a crypto enthusiast looking for a good starting point, Revolut crypto reviews can provide you with valuable insight.
Many Additional Features Available
Revolut is a mobile banking solution that offers users the ability to invest in cryptocurrencies. This additional feature allows users to buy and sell cryptocurrencies such as Bitcoin, Ethereum, Litecoin, and more. With Revolut, users can easily manage their finances and take advantage of the cryptocurrency market.
A range of benefits come with choosing a multi-currency account, such as free UK-based accounts, reduced ATM fees, free cards, free SWIFT transfers, global express deliveries, and unlimited cross-border free transfers. Depending on the plan you choose, you can enjoy a variety of perks.
User Revolut crypto reviews highlight the platform's ability to facilitate traditional stock investing, with a wide selection of stocks and an easy-to-use trading and investing process.
Key Disadvantages of Revolut
Bad Part of Not Actually Purchasing Cryptocurrencies
Revolut Trading does not provide users with their own cryptocurrency, but instead works in a similar fashion to derivative trading. Contrary to their official blog, Revolut does not purchase or sell cryptocurrency on behalf of the user, meaning that users do not actually own the crypto.
You won't be able to transfer cryptocurrency that you own to the Revolut platform, as it can only be bought and sold on the platform. If the coins were truly yours, you would be able to do whatever you want with them, but this is not the case with Revolut.
Crypto enthusiasts often remind users of the saying "not your keys, not your coins" to emphasize the importance of owning the private keys to their wallet, as without them, coins can be taken away at any time – something echoed by multiple Revolut crypto reviews.
Revolut's stance on the matter is clear: their services may not be suitable for everyone. However, they do not provide a convincing argument to support this claim. It's model of crypto trading is not suitable for everyone. If you prefer to own your own coins, transfer them, trade them freely, or keep them in your own wallet, Revolut is not the right choice. Consider Binance and Coinbase as alternative options.
Dissuasive Fees
Revolut's crypto trading fees are unique compared to other exchanges, and unfortunately, not always in a positive way. User reviews of the platform often point out that the company employs a fee model that is not as competitive as other exchanges.
This exchange employs the VWAP (Volume-Weighted Average Price) model to calculate its crypto fees. This model takes into account the market price of a cryptocurrency that has experienced the highest volume at any given time, in order to determine the price of the cryptocurrency on the Revolut exchange.
Their lack of support for brief price swings is bad news for crypto traders, as it means they won't be able to take advantage of short-term price movements. For example, if Bitcoin were to experience a sudden drop in price, traders wouldn't be able to purchase it at the lower price since it wouldn't have the most volume on the market.
Very Limited Number of Cryptocurrencies
Revolut crypto reviews note the apparent lack of additional altcoins, as the platform only supports some of the main cryptocurrencies that you might want to trade and invest in. This is in contrast to other high-end cryptocurrency exchanges, which typically support anywhere from 80 to 200 different cryptocurrencies.
Revolut may not be the best choice for those interested in exploring the cryptocurrency industry, as it offers limited support for alternative coins. If you don't actually own any of the coins you purchase through Revolut Trading, it's important to understand the distinction between those who will benefit from this exchange and those who should stay away from it.
Before we make a final judgement, let's take a closer look at the Revolut platform and the process of investing in a cryptocurrency. We've already discussed the fees, usability features, and more, so now let's dive deeper into the platform itself.
How to Use Revolut?
If you've downloaded the Revolut app, gone through the registration and identity verification processes (KYC) and are now on the main dashboard, you're ready to purchase your first cryptocurrency on the Revolut exchange. Here's a step-by-step guide to help you get started. Note that the process may be slightly different for Revolut USA customers, as this guide is based on the European version of the app.
From the main Revolut dashboard, navigate to the second tab from the left in the lower-left corner to access the Wealth section of your account. Here, you can view and manage all of your investments.
2. At the top of the interface, you can access your assets, including traditional stocks, crypto, commodities, and vaults. In the middle of the screen, you can view your investment balance and investments. Scroll down to view the transactions you've made. To access the Crypto section, navigate to the Crypto part of the interface.
3. Revolut is the perfect way to get started with cryptocurrency. Our easy-to-use platform allows you to quickly and securely exchange fiat currency for digital assets. Learn more about our exchange and the world of crypto with our interactive Instagram story notifications.
4. Once you've done your research, you can select the cryptocurrency you'd like to buy and enter the amount of money you'd like to invest. After submitting your order, all that's left is to wait for the funds to be credited to your account. It's that simple!
Revolut has optimized the investment process for its users, and now with the company's expansion into Revolut USA, US-based investors can benefit from the same process. It is important to take the time to explore the platform and understand how Revolut works to ensure it meets your needs.
Trading cryptocurrency is similar to traditional stock and commodity trading, but you should also familiarize yourself with the banking interface of Revolut to take advantage of the various plans they offer. To sell your cryptocurrency, you can go to the Crypto screen, swipe left to place a SELL order, and select the amount you want to sell.
Revolut is a leader in terms of user-friendliness and simplicity when it comes to the crypto purchasing process. It would be great if the exchange was non-custodial as well!
Conclusion
Revolut is a unique cryptocurrency trading solution that was originally designed as an online, mobile-based banking app. However, it has since evolved to become a popular platform for cryptocurrency trading and investing. In this review, we have explored the features and benefits of Revolut's crypto trading service, as well as its drawbacks. We hope that this review has helped you to make an informed decision about whether Revolut is the right crypto trading platform for you.
I would recommend trying out Revolut's cryptocurrency exchange, but it ultimately depends on your own personal wants and needs when it comes to cryptocurrencies.
If you are a complete novice to the world of cryptocurrencies and are only looking to make a quick profit through day trading, Revolut could be a great place to start. Many users have given positive Revolut crypto reviews, making it a popular choice for those looking to make a quick buck.
If you're looking to hold your own cryptocurrencies in a wallet that belongs to you, or to trade a wider selection of coins, then Revolut may not be the best option. Consider platforms such as Coinbase and Binance, which offer better insurance and fee models.
Disclaimer: Cryptocurrency trading involves significant risks and may result in the loss of your capital. You should carefully consider whether trading cryptocurrencies is right for you in light of your financial condition and ability to bear financial risks. Cryptocurrency prices are highly volatile and can fluctuate widely in a short period of time. As such, trading cryptocurrencies may not be suitable for everyone. Additionally, storing cryptocurrencies on a centralized exchange carries inherent risks, including the potential for loss due to hacking, exchange collapse, or other security breaches. We strongly advise that you seek independent professional advice before engaging in any cryptocurrency trading activities and carefully consider the security measures in place when choosing or storing your cryptocurrencies on a cryptocurrency exchange.