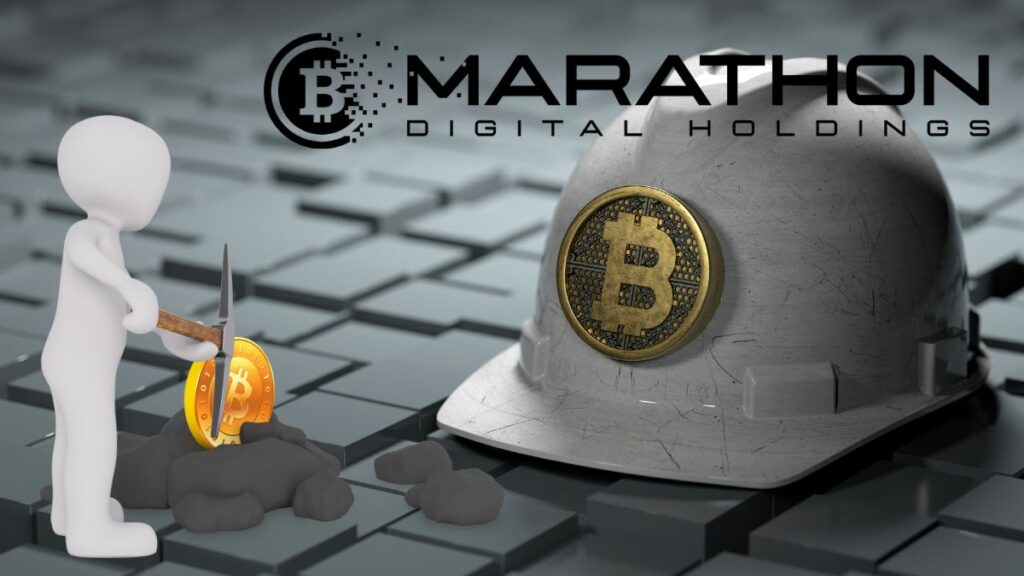 They say that reaping the rewards can be hard work, but Marathon Digital Holdings managed to beat all records and turn a profit despite flaws in its Antminer S19 XPs. The blockchain and cryptocurrency firm, which listed on Nasdaq in 2013, reported a quarterly record of 2,195 BTC mined over the first quarter of 2023 – currently worth around $62 million.
This marked an increase of 74% from the first quarter of the previous year, and 41% from during in Q4 of 2022 – after increasing its operational hash rate by 195% from Q1 2022. March also turned out to be a record month for Marathon, as the miner was able to mine 825 BTC, equating to around $23.3 million.
Following the record-breaking performance, Marathon's chief executive Fred Thiel stated that the company had 'made notable progress' in executing its two primary initiatives for 2023, which included energizing previously purchased mining rigs to reach 23 exahashes by the end of the second quarter and optimizing performance accordingly.
Staying on track, Marathon saw its operational hash rate increase from 7.0 exahashes (on Jan. 1) to 11.5 exahashes (as of March 31). This pushed the miner to bring online 25,900 Bitcoin miners based in various facilities in North Dakota, increasing its fleet to 105,200 mining rigs. These increments in mining operation also provided options to unleash liquidity by wiping out a whopping $50 million of debt, and making over $124.9 million in unrestricted cash and cash equivalents. Marathon also noted that as of April 1, it had 11,466 BTC, worth over $450 million.
Marathon also took advantage of new mining rigs to gain some form of efficiency, as it purchased new batches of Antminer S19 XPs. The rigs have been said to be nearly 30% more efficient than the Antminer S19 Pro, and once they're installed, it will be estimated that over 66% of Marathon's hashrate will come from S19 XPs.
However, fellow Bitcoin mining firm Compass Mining identified "three flaws" of the new S19s which may result in the mining rig overheating, or in some cases, even shutting down completely. Despite the complications, Marathon was still able to break records, increase its operational hash rate, gain efficiency, wipe out its millions of debt, and overall turn a profit.
This year, however, isn't always a bed of roses for the miner. Last summer, most of the miner's capacity was turned off due to a massive storm that passed through Montana, and the company had to part with 1,500 BTC in January – 1,365 more than the same period in 2020 – this time to cover operational expenses due to its $80 million exposure to Compute North.
Nevertheless, Marathon managed to successfully overcome all hurdles, as its shares surged by 135% since the beginning of the year.
Through Marathon Digital's hard work and determination, the company managed to reap the rewards of its efforts and show the world that despite flaws and roadblocks, it's possible to break records and make a profit, staying on track to reach its target of 23 exahashes by the middle of the year.
The future of Marathon and cryptocurrency mining looks promising, especially with the significant surge of bitcoin's price this year, and Marathon Digital's case stands as a proof that reaping the rewards is possible, no matter the amount of setbacks and flaws.