Phemex is a professional-grade Cryptocurrency exchange offering both Bitcoin spot and options trading. The exchange offers an innovative zero-fee trading model where fees are not charged per transaction. Phemex also offers Bitcoin, Ethereum, and Chainlink Perpetual futures. The exchange is built by ex-Morgan Stanley executives, aiming at providing institutional-grade trading tools and security. Derivatives trading allows traders to increase their exposure to certain assets and the ability to "short".

Key Features of Phemex
Free trades on Spot Exchange (Premium account)
Institutional grade trading and security
Robust trading insurance
Free deposit fees
Ability to Leverage up to 100X margin
[wp-compear id="5176″]
Phemex Spot Exchange & Free trades
One of the key advantages of Phemex exchange is the ability to have free zero fee trades. This concept is groundbreaking for the cryptocurrency exchange industry because the previous model charged trading fees for both buying and selling crypto. These fees would add up over time, with many traders paying thousands of dollars to cryptocurrency exchanges. With Phemex, these traders can take advantage of the zero fee trading model and only pay a monthly premium of $9.99 USD per month. This is a huge game changer for cryptocurrency daytraders and technical analysts.
Phemex is also offering a US$6,050 sign up bonus, as well as 2 BTC and 10,000 USDT in trial funds! Sign up here.
I think that this is a trend and responsibility of exchange is to reduce fees for small capital users And, for the institutional clients, they willing to pay more fees, but to have a better service, like data-wise, analysis wise, right? So that's two different groups. So we, and we announced our zero fee permission, they just to benefit our retail customers.

Jack Tao, CEO of Phemex
Bitcoin Perpetual Futures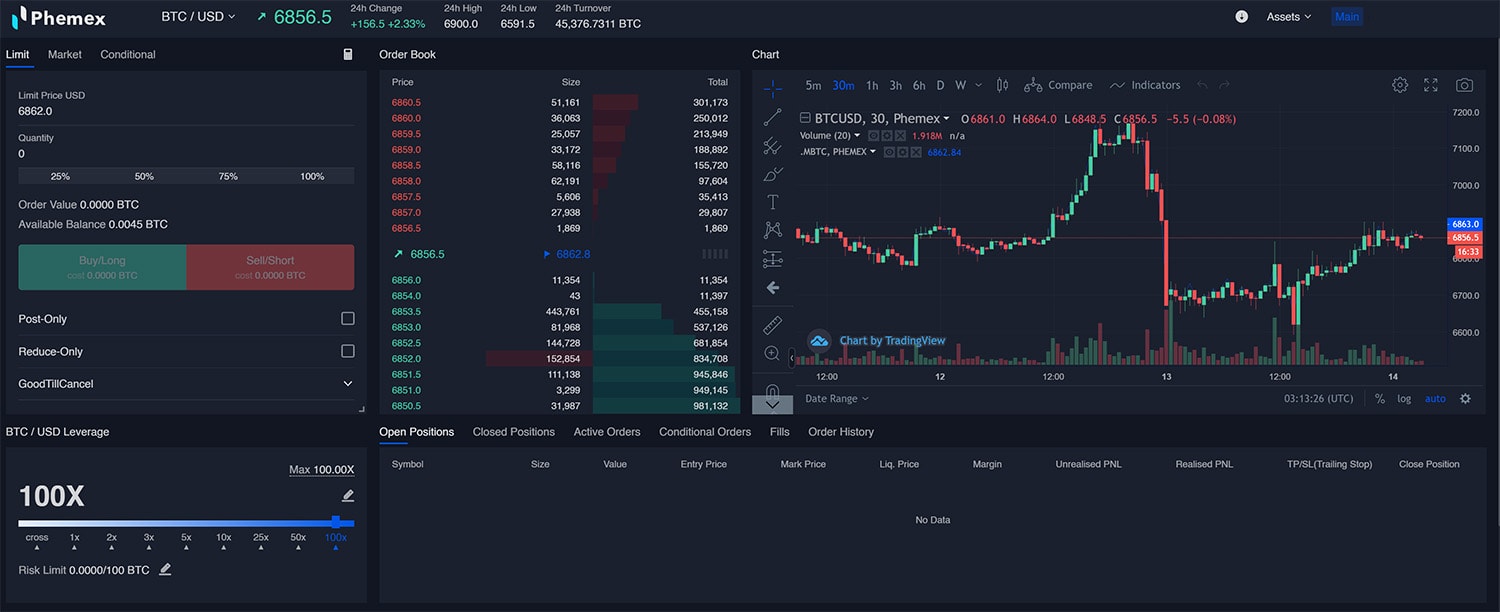 The core trading product offered by Phemex is cryptocurrency derivatives trading such as Bitcoin Perpetual Futures. Derivatives are financial tools that derive value from the underlying product – in this case cryptocurrencies such as Bitcoin. Phemexexchange trades contracts based on the underlying asset instead of the asset themselves – this allows higher leverage and more types of products. Phemexallows up to a 101X max leverage on derivative products. This means a 1% change in the price of Bitcoin could result in 100% change in the funding amount – potentially allowing traders to double or nothing on the exchange. This type of leverage is popularized by the BitMEX exchange which also allows 100X leverage.
Supported Countries
Phemex exchange is restricted to those in the following countries and jurisdictions: United States, Cuba, Quebec, Singapore, North Korea, Sevastopol, Sudan, Iran, Syria. And any other countries where it is illegal to trade cryptocurrencies.
Supported Cryptocurrencies
Phemex only 6 cryptocurrencies for the time being: Bitcoin, Ethereum, Ripple, ChainLink, Tezos, Litecoin. Though for contracts, Phemex also does offer a GOLD/USD trading pair.
Phemex Trading take profit orders and stop-losses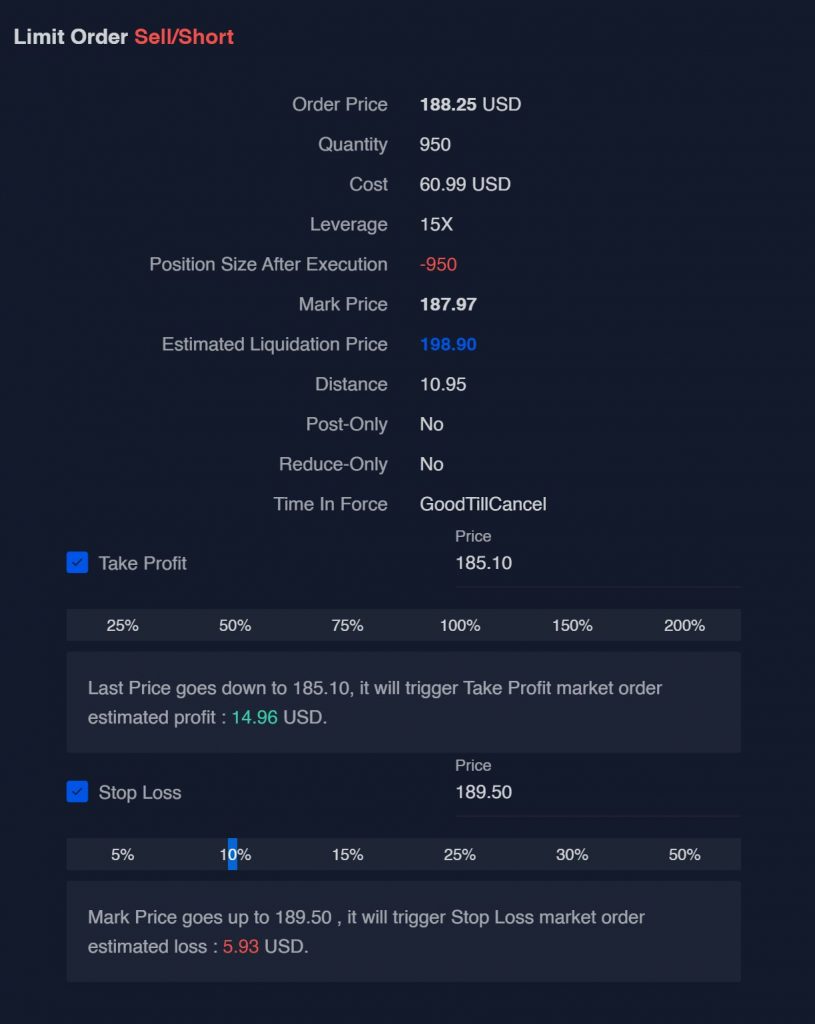 One of the key advantages of Phemex is use of stop-loss and take profit orders. These orders allow professional traders to fine-tune their trading strategies and set up opportunities to take profit or stop-loss. By default, Phemex has quick options to take profit at 25%, 50%, 75% and 100% profit. These can be set when the initial position is established with a clear indication the mark price and estimated profit or loss. It's important to remember that when take profit or stop losses are triggered, the position will be sold as a market order – meaning that the algorithm will automatically match a trade even if it's not at the same price.
Phemex Fees
Trading Fees
The trading fees on Phemex is set at 0.025% for makers and 0.075% for takers. There is no addition transaction fee for the exchange, so users can trade even small quantities without fear of having overwhelming fees. Taker fees are higher as the exchange promotes users to fill the order books and establish higher liquidity for the exchange.
Funding fee is feature that is extremely important to take into consideration on Phemex. Funding rate is paid directly to holders of either long or short positions depending if its "negative funding" or "positive funding" rate. On Phemex, the fee is charged every 8 hours and can be negative or positive – meaning it's possible to gain or lose money every 8 hours. If funding rate is negative, shorts holders will pay longs a percentage of their position. In the example above, the funding rate is -0.0094%, so short holders will be charged 0.0094% of their entire position. This also means that long holders will gain interest on their position.
Deposit/Wtihdrawal fees
Phemex does not charge a deposit fee, but there are minimum deposit requirements. As for withdrawals, there is also a minimum withdrawal limit and the fee charged depends on the cryptocurrency. For example, Phemex charges 0.0005 BTC for BTC withdrawals, and 1 USDT for USDT withdrawals.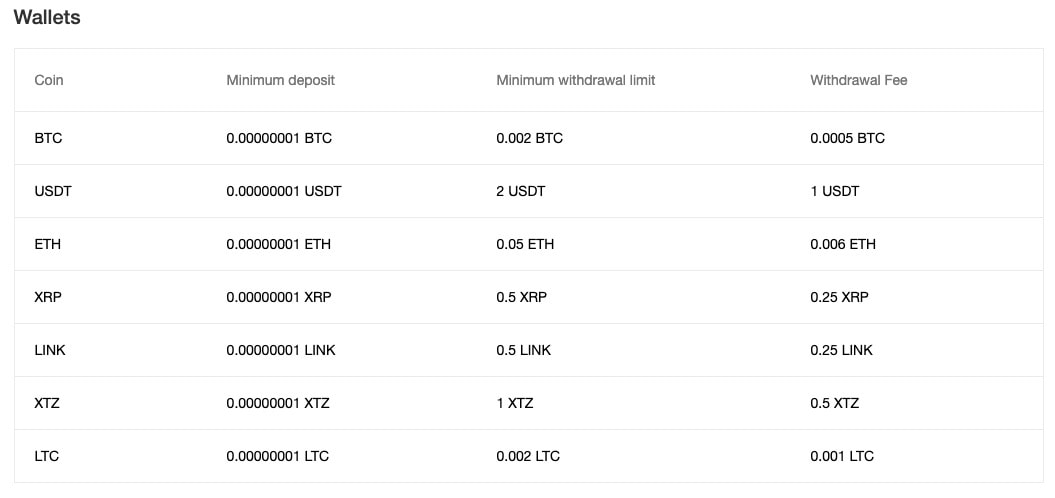 Find out more about Phemex's fees and conditions.
Payment methods
Phemex only accepts the following cryptocurrency deposits onto the Exchange: Bitcoin, Ethereum, ChainLink, Tether and Ripple. Due to the Exchange not having any KYC procedures in place, traditional payment methods such as credit or debit cards and PayPal are not accepted.
Phemex Welcome Bonus
The exchange currently offers a welcome bonus of $6,050 USD for new signups.

Sub-accounts feature
Phemex offers an easy method to create sub-accounts – each with their own individual account balances and permissions. This feature allows traders to isolate their different trading strategies from each other – as it is possible to set a limited balance to each sub-account. Balance can be transferred freely between the accounts via the sub-account system. Traders can create new accounts for each new strategy they want to test out. In addition, sub-accounts can be used for trading bots – so automated trading can be done within controlled limits.
Is Phemex Exchange Safe?
There are two key factors to consider when evaluating if Phemex is a safe exchange to trade on – exchange fund protection and leveraged trading insurance. The most important consideration is if the exchange is safe from hackers- this is because crypto exchanges typically a huge b
Phemex processes withdrawal requests 3 times/day, and each request is rigorously scrutinized by both operators and founders. Based on our sophisticated Wall Street risk control experience, we are able to detect any malicious actions and quickly act to protect the assets of our users and platform. Qualified withdrawal requests are also processed via offline signature, thereby all assets remain 100% stored in a cold wallet system with all operations conducted offline.
Phemex Team
The core of Phemex team is comprised of ex-Morgan Stanley executives and developers. CEO Jack Tao has worked at Morgan Stanley for 11 years with experience developing Equity trading algorithms in the US. This work is pivotal to Phemex's long term growth strategy and mission to bring professional trading tools to the cryptocurrency space.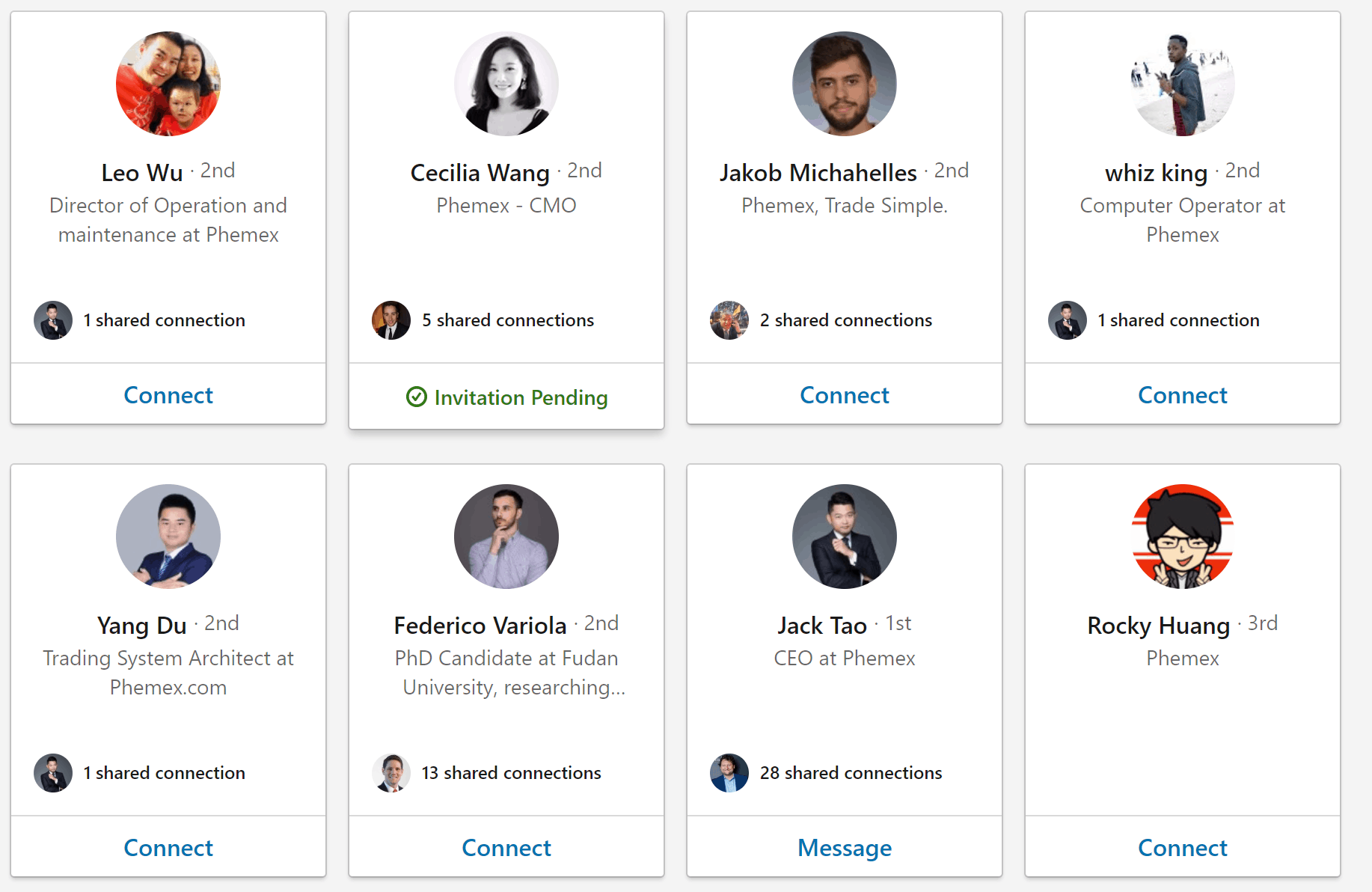 Conclusion: Phemex Exchange Pros and Cons
Pros
Developed by ex-Morgan Stanley Executives
Industry trend-setting Zero Fee Trading
Sub Accounts and easy to use APIs
Top tier exchange and wallet security
No KYC for small withdraws
Cons
Relatively new.
Regional restrictions without providing alternatives for users from those jurisdictions.

References:
AltcoinBuzz – Phemex Exchange Highlights.
CoinExchangeReviews- Phemex Review
Frequently Asked Questions (FAQs)
Is Phemex Exchange Regulated?
Phemex is currently looking for regulation via the Monetary Authority of Singapore (MAS) and SEBA for custody of customer assets. Similar to other derivatives exchanges such as BitMEX, PheMEX is currently not regulated.
Disclaimer: Cryptocurrency trading involves significant risks and may result in the loss of your capital. You should carefully consider whether trading cryptocurrencies is right for you in light of your financial condition and ability to bear financial risks. Cryptocurrency prices are highly volatile and can fluctuate widely in a short period of time. As such, trading cryptocurrencies may not be suitable for everyone. Additionally, storing cryptocurrencies on a centralized exchange carries inherent risks, including the potential for loss due to hacking, exchange collapse, or other security breaches. We strongly advise that you seek independent professional advice before engaging in any cryptocurrency trading activities and carefully consider the security measures in place when choosing or storing your cryptocurrencies on a cryptocurrency exchange.