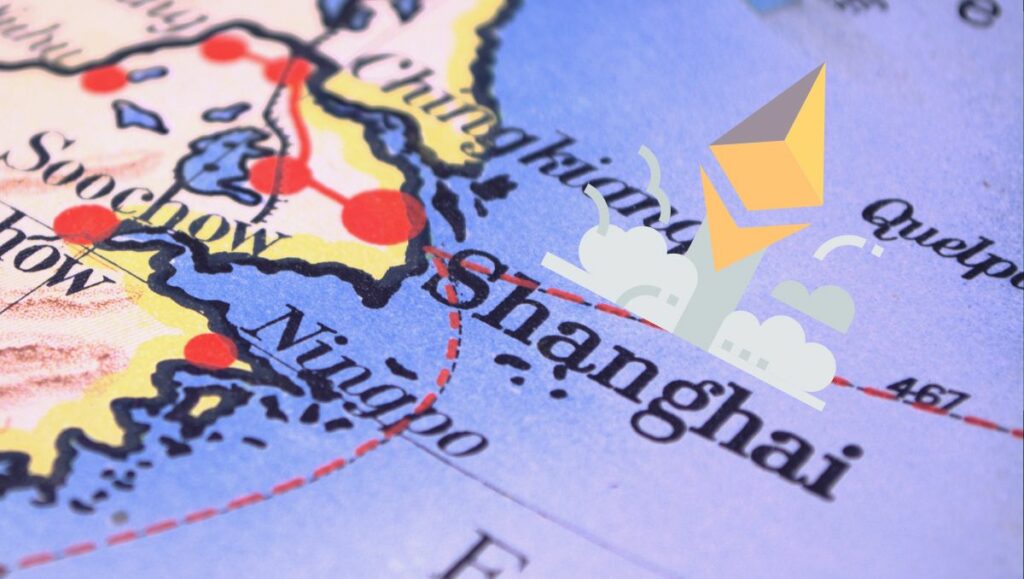 The Ethereum Shanghai upgrade, along with DeFi product, NFT, Layer 1 and 2 platform, game and NFT updates by Yearn.finance, DYDX, Nexus Mutual, Synthetix, ONDO finance, Filecoin, COSMOS, Parallel Life, YUGA Labs , ILLUVIUM, LOOKSRARE, Stargate Finatic, Helium, and Umee, are bringing new levels of security, liquidity and usability to the market, offering many opportunities for Investors.
The Ethereum blockchain has been undergoing a major transition, and the upcoming "Shanghai Upgrade" is expected to be a game-changer. Set to go into effect in March 2021, the Merge, as it is commonly called, will switch Ethereum from a proof-of-work system to a proof-of-stake one, unlocking more than 16.5 million Ether staked in the blockchain. This upgrade could result in greater supply-demand dynamics that could impact cryptocurrency prices, providing investors with various opportunities.
The Shanghai upgrade, along with other updates, such as DeFi products, NFTs, Layer 1 and 2 platforms, will enable staked Ether withdrawals, reduce transaction costs, and improve the speed of transactions. With competition heating up between Layer 2 solutions, such as zkSync 2.0, Scroll and other rollup solutions, players will have the chance to launch their rollup solutions and benefit from the increasing demand for blockchain based solutions.
Investment and financial services companies such as JP Morgan have already predicted that the upgrade could result in greater revenues for struggling cryptocurrency exchanges such as Coinbase. The potential for higher profits could encourage exchanges to churn out staked ETH rewards to their customers and reap a hefty dividend.
Though the original timing of the upgrade may have been postponed, the Ethereum core developers plan to launch a comprehensive dress rehearsal of the Shanghai upgrade on March 14th, known as the Goerli testnet. Should everything proceed accordingly, the upgrade will begin mid-April and users will be able to withdraw their staked ETH.
While some Ethereum developers may have been concerned that the original timeline was not going to stick, Ethereum core developers are doing their best to implement the upgrade despite any potential risks to the network's technical systems that could come as a result.
Overall, the Ethereum Shanghai upgrade promises to be a catalyst for the future of cryptocurrency, increasing trading activity and providing numerous opportunities for investors. Staking services and exchanges have already started investing heavily into this upgrade, meaning that there could be many lucrative investments and profit-making markets on the horizon. However, it is important for investors to be aware of the timing and technical risks that such a major upgrade can have on the cryptocurrency market.