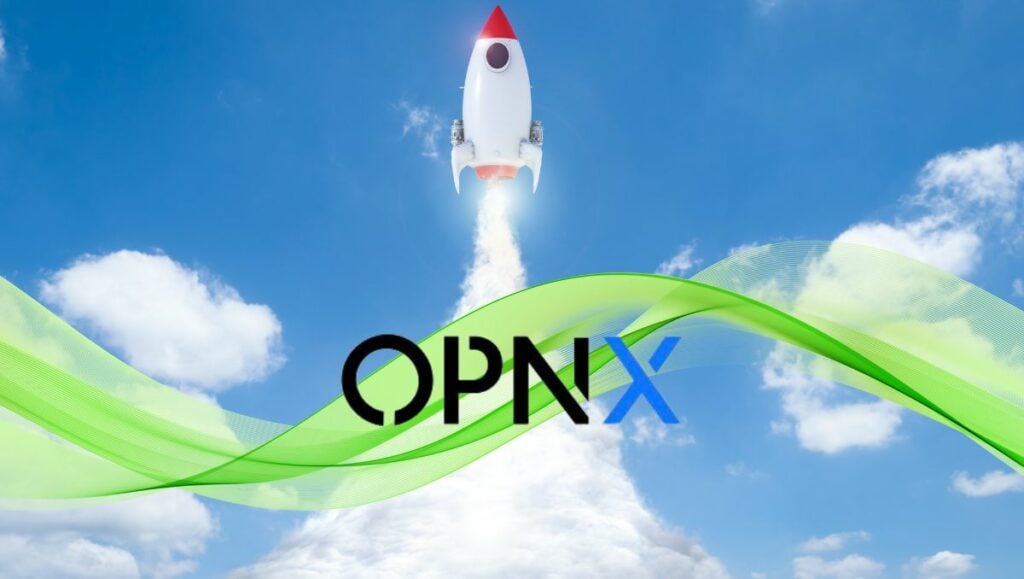 Once derided and laughed off as a failed startup, Open Exchange (OPNX) has proved the skeptics wrong and hit their fundraising goal of $25 million. With the backing of mystery benefactors, former Crypto CEOs of defunct businesses, and rebranded tokens, OPNX looks poised to be the next wave of the crypto wave.
Founded by Su Zhu and Kyle Davies of the now defunct Three Arrows Capital (3AC) hedge fund, as well as Mark Lamb and Sudhu Arumugam – formerly of CoinFLEX – OPNX's mission statement is deceptively simple: Enable people to trade bankruptcy claims of once fallen exchanges and Crypto firms.
In an effort to make these claims more fungible, the exchange is tokenizing the claims and plans to issue them on the order book exchange. These tokens will be unavailable to American citizens, as OPNX has implemented a strict KYC policy to ensure that no U.S. citizen can access them.
To incentivize liquidity, OPNX is setting up a system where 20% of their revenue is used to buy and burn FLEX tokens. This means that the FLEX token will be rebranded 1:1 with a new token – much like the tokens AAVE/LEND – and used to pay fees.
As part of their path to launch, OPNX had to acquire assets from CoinFLEX. On Tuesday, the Seychelles Court approved CoinFLEX's restructuring plan, allowing OPNX to acquire all assets from CoinFLEX – including its people, tech, and tokens. Among these assets is the native CoinFLEX token – FLEX – which it will be using as its main token for fees. Currently, there are 100 million FLEX tokens in circulation and 2 million of these have already been burned through fees.
In addition to acquiring the assets of CoinFLEX, OPNX is allegedly planning a lawsuit against Genesis and Grayscale in order to maximize the value of the bankruptcy estate. This follows similar actions from Alameda, which sued Grayscale on Monday for denying customers the ability to redeem their shares for Bitcoin or Ethereum.
It appears that OPNX is not just about new beginnings for Crypto's fallen heroes. Many also view it as a way to create a global supercycle and further the growth of DeFi and CeFi markets. This can be seen in the vision of OPNX's founders, which is to create an ideal "combo of cefi + defi".
In order to do this, they plan to expand beyond the scope of claims trading and derivatives, and build a transparent platform to act as a fully decentralized custodian. This platform will facilitate trading in stocks and foreign exchange while only needing to abide by KYC/AML regulations.
Social media has become more involved in the Crypto world as lawsuits against famous Crypto CEOs become more common. For example, Sam Bankman-Fried, the former FTX CEO, faces eight criminal charges related to the misappropriation of FTX customer funds and is currently banned from using encrypted messaging services to tamper with witnesses in an ongoing case against him.
These stories of resurrection are truly captivating. It is clear that the spirit of collaboration and innovation that originally drove the Crypto industry still remains alive and well. With the launch of OPNX and the revival of FLEX tokens, we can look forward to many other exciting Crypto projects and new beginnings.
Perhaps, it is finally the time for Crypto CEOs, revived tokens and Genesis-Grayscale busting moves to have their moment of glory!