OKX is a leading cryptocurrency exchange offering a comprehensive one-stop marketplace for spot trading, derivatives, and other crypto-related services. Offering a wide range of services, from margin trading and mining pools to decentralized options and cloud services, making it an ideal platform for both novice and experienced traders.
Sign up here to get started
What is OKX?
OKX is a popular crypto brokerage and trading platform that provides users with a secure and easy-to-use platform to acquire and trade cryptocurrencies. It supports multiple cryptocurrencies and provides low trading fees, making it a great choice for those looking to invest and make a profit. This OKX exchange review will answer all of your questions about the company and the platform itself, helping you to decide whether or not it's suitable for you. It is important to pay attention to all the pros and cons to make the right choice, as the number of people investing and trading in cryptocurrencies has been significantly increasing over the last few years.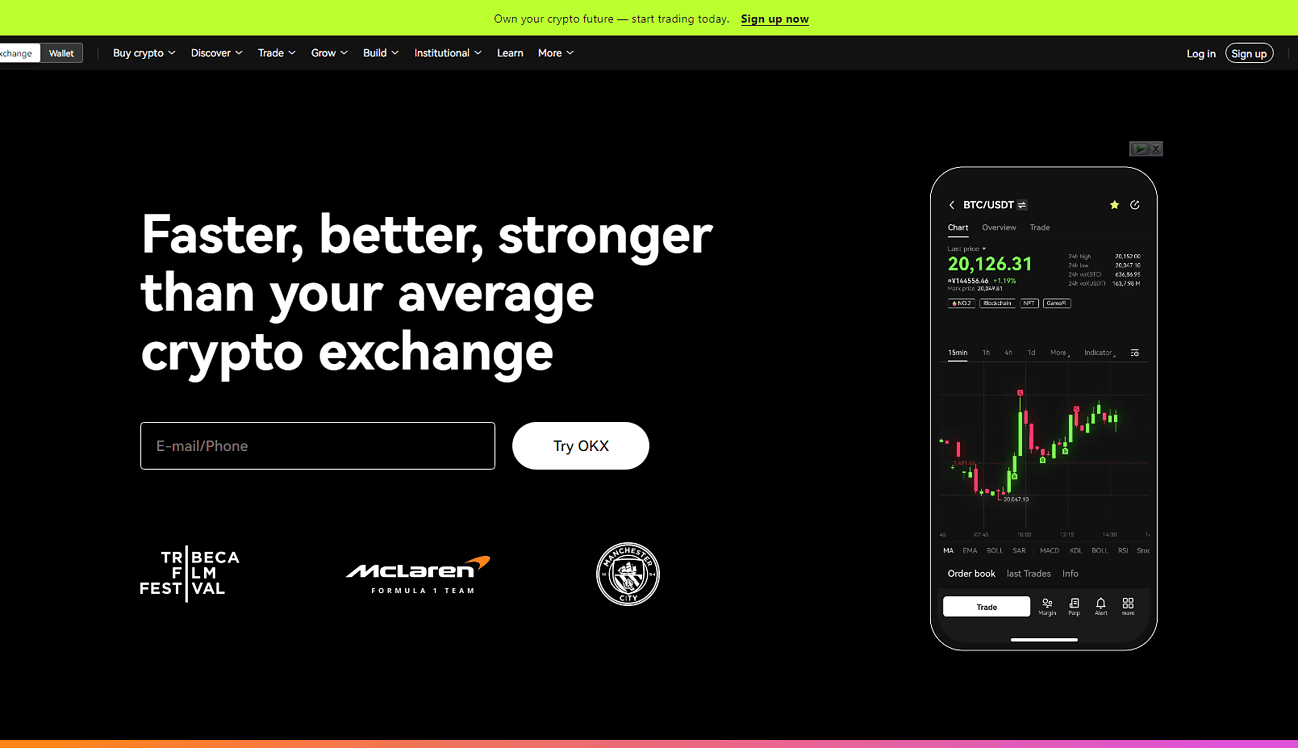 Founded in 2017, the platform has grown to become a major player in the crypto space, offering a wide range of services. According to a recent report, OKX has over 20 million registered users and a daily trading volume of over $2 billion. The company has recently rebranded to OKX, but many people still refer to it as OKEx. If you're looking for alternative exchanges, Binance and Coinbase are considered to be leaders in the space.
Key Features of OKX
Option for a decentralized exchange: In addition to standard DEX trading, OKX's decentralized platform also provides swap trading, liquidity pools, farm pools, a decentralized wallet, and other features for individuals who like to exchange in a decentralized way.
Enhanced security measures: Security is prioritized by OKX, as evidenced by the requirement for two-factor authentication, smartphone verification, Google Authenticator options, and anti-phishing code.
Margin trading: There are many tools available for customers to use in order to trade, including margin trading with up to 125x leverage, perpetual trading, futures trading, and options trading.
Finance options: There are several financial alternatives accessible, some of the broadest in the market, including Earn, which enables you to make passive income on your cryptocurrency holdings, Loan, Jumpstart token staking function, mining pool, OKX bridge feature, OKB utility token, OKX Cloud, and OKX Blockdream Ventures.
Fiat-to-crypto on-ramp: You can change your fiat currency into cryptocurrency with OKX, which supports 400+ trading pairs and accepts Apple Pay, Visa, Mastercard, bank transfers, Alipay, WeChat Pay, etc. Also, they support more than 30 cryptocurrencies, including the Canadian dollar (CAD), the Chinese yuan (CNY), the euro (EUR), the Japanese yuan (JPY), the Hong Kong dollar (HKD), the Chilean peso (CLP), and many others.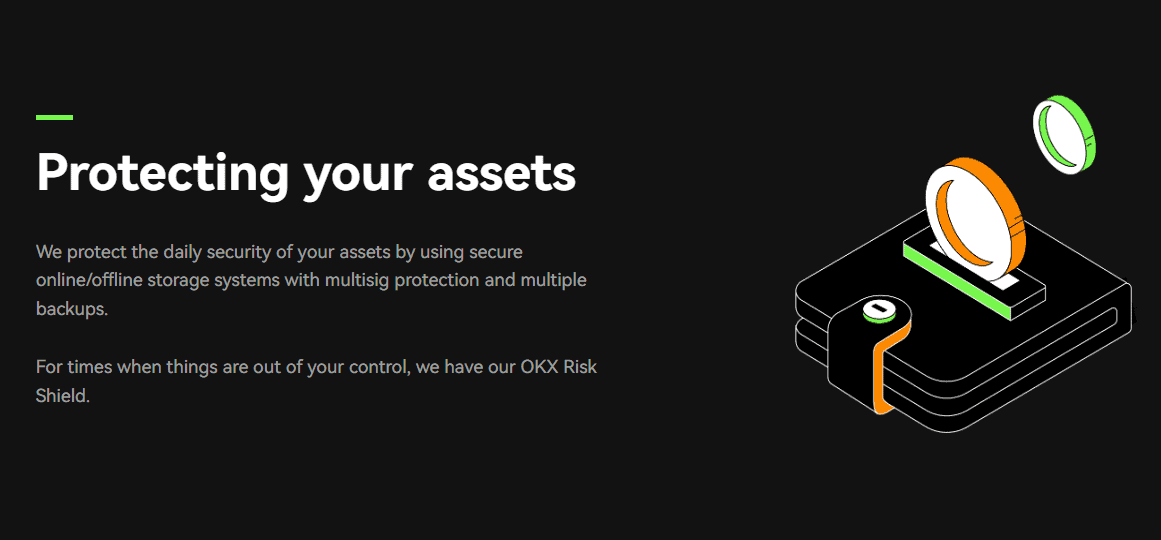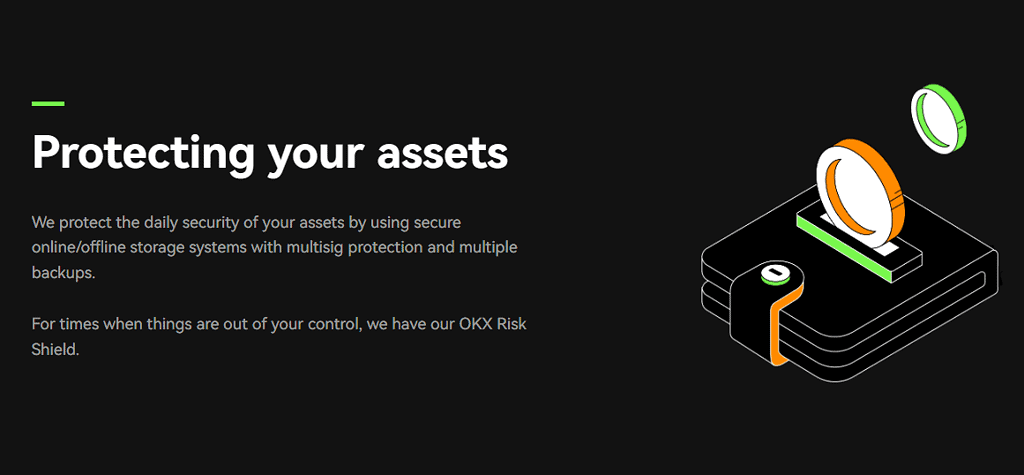 Key Advantages of OKX
In order to understand why so many individuals selected OKX over other platforms, I'd like to start my evaluation with its advantages. Maybe OKX is just what you're looking for, who knows?
650+ Trading Pairs, 340+ Cryptocurrencies
OKX is a popular cryptocurrency exchange platform that supports more than 340 cryptocurrencies and offers over 650 trading pairs. It supports multiple fiat currencies, including EUR, USD, GBP, CAD, JPY, and AUD. You can also choose from multiple payment options, including credit/debit card, bank transfer, PayPal, Payeer, Skrill, GooglePay, and ApplePay. With its wide range of options, OKEx is a great choice for those looking to buy, sell, and trade cryptocurrencies.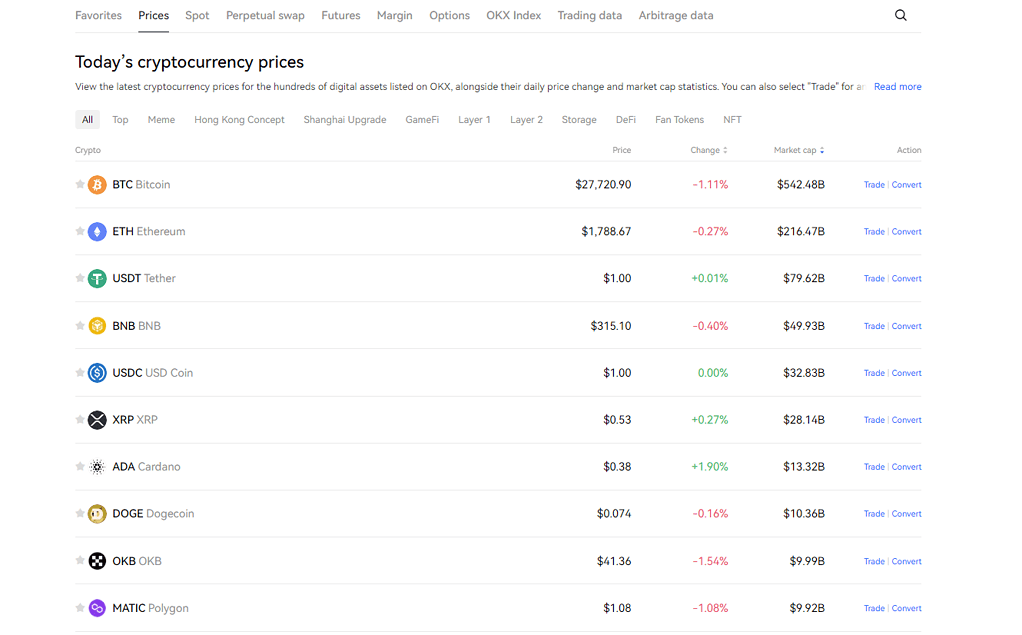 Good Functionality
It has more than 650 pairs to choose from, including Bitcoin, Ethereum, and Tether. With up to 100x leverage, users can multiply their funds and get more profit. However, it is important to note that options trading and borrowing crypto can be risky and should only be done by experienced traders. OKX is a great platform for those looking for a comprehensive cryptocurrency trading experience.
When it comes to buying, selling, and trading cryptocurrencies, OKX is not like other exchanges. It also enables:
Lending and borrowing crypto
Trading on margin
Spot trading
Options trading
You probably already know that there aren't many systems that can give you this capability if this isn't your first time reading an OKX exchange review.


Tight Security
OKX is a secure crypto exchange that provides robust security features. When registering, OKX will recommend you to use multi-factor authentication – 2FA or MFA – for extra security. You can also set an anti-phishing code that will be sent together with all emails from OKX. Furthermore, OKX has its own cold wallet that will keep your private keys offline, providing an extra layer of security for your assets. With these features, OKX ensures that your cryptocurrencies are safe and secure.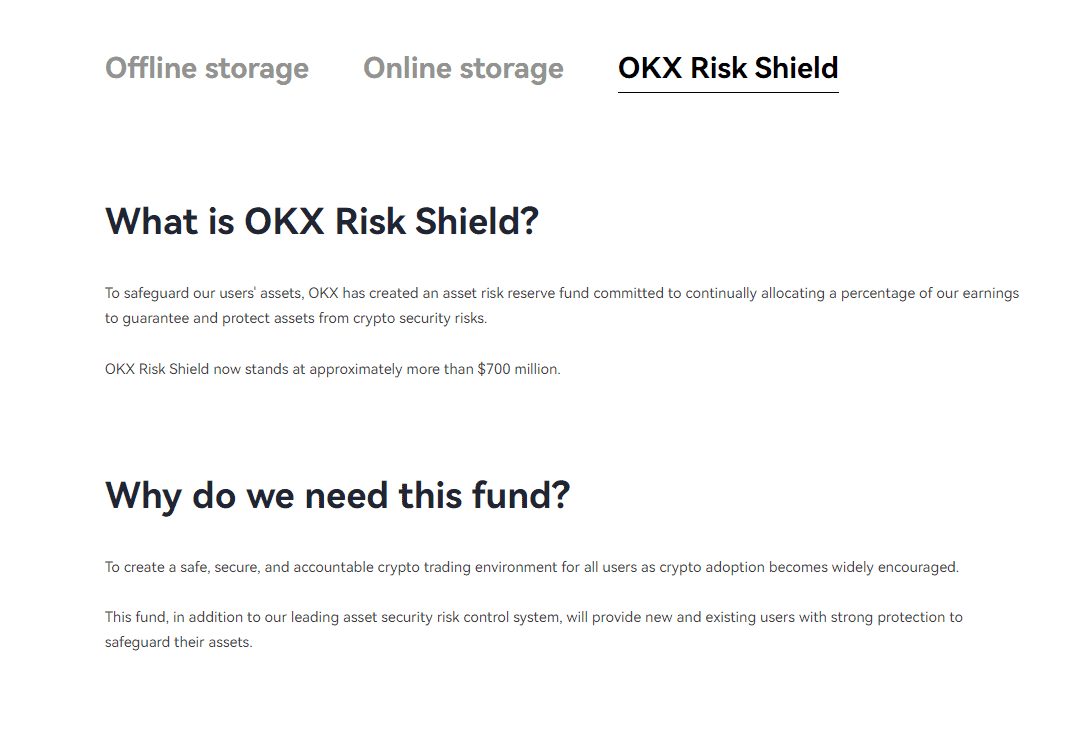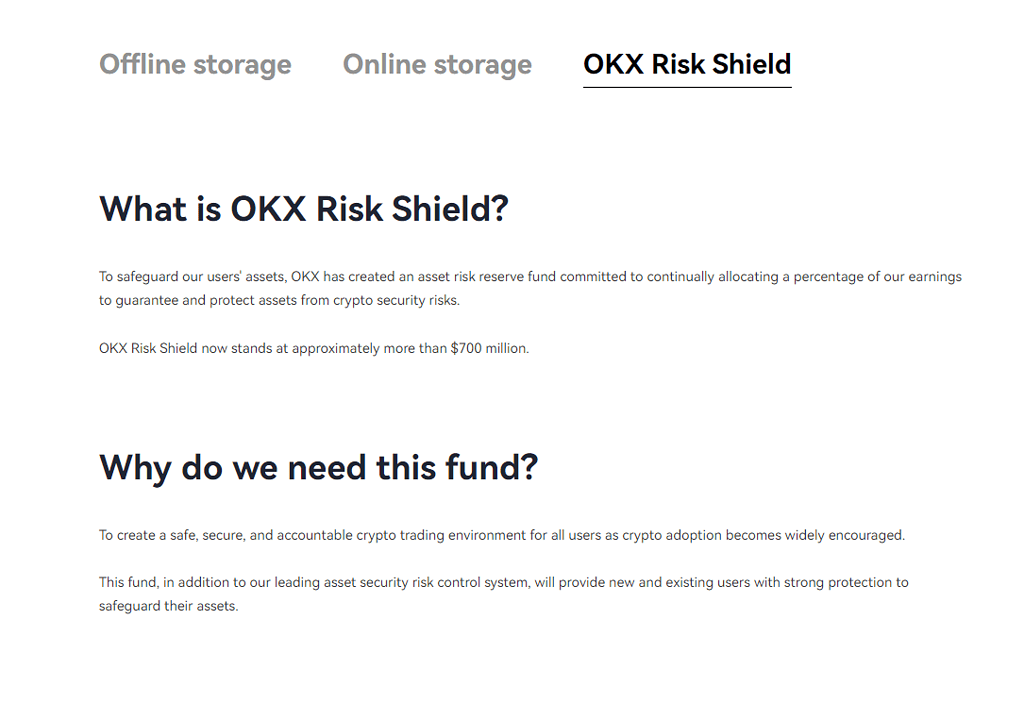 Comes with Mobile App
The OKX mobile app is a great way to trade on the go. It is compatible with iOS, Android, macOS, and Windows, and can be easily downloaded from Google Play and App Store. With over 264,000 reviews and an average score of 4.5, customers are highly satisfied with the app's user-friendly design, clear layout, and glitch-free performance. Download the OKX app to manage your account from the palm of your hand and enjoy the ultimate trading experience.


Friendly Customer Service
OKX is a crypto exchange platform that provides 24/7 customer support. According to user reviews, OKX customer service is helpful and responds quickly. My personal experience was the same – OKX support provided the information that I was looking for. Therefore, it's fair to state that OKX has really good customer support, which is not as common as you might think.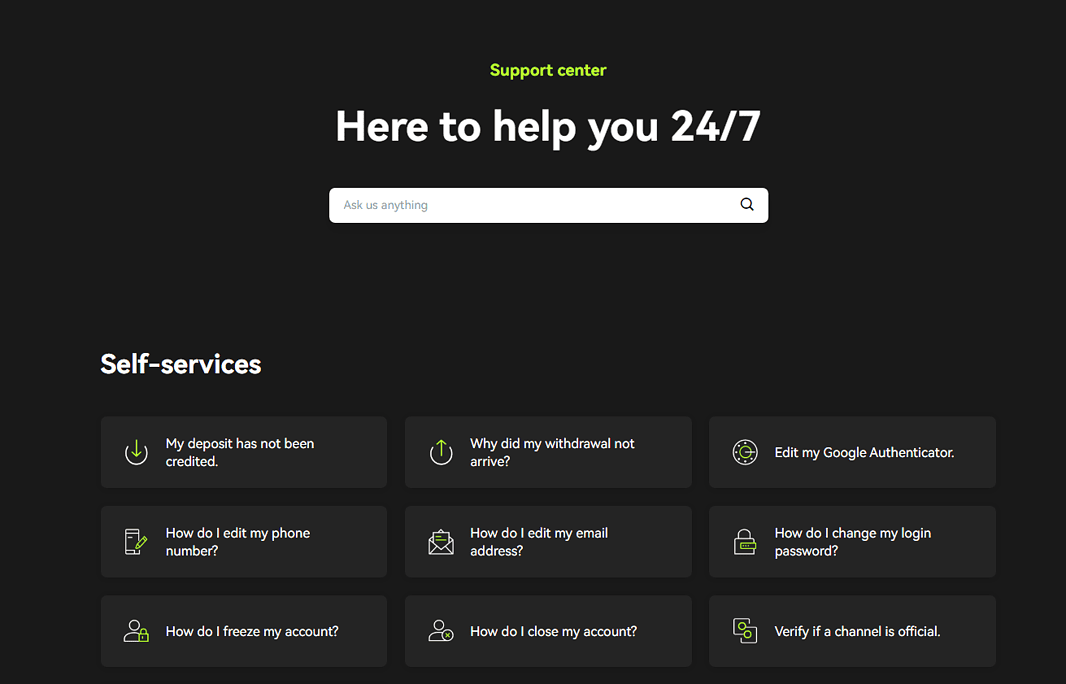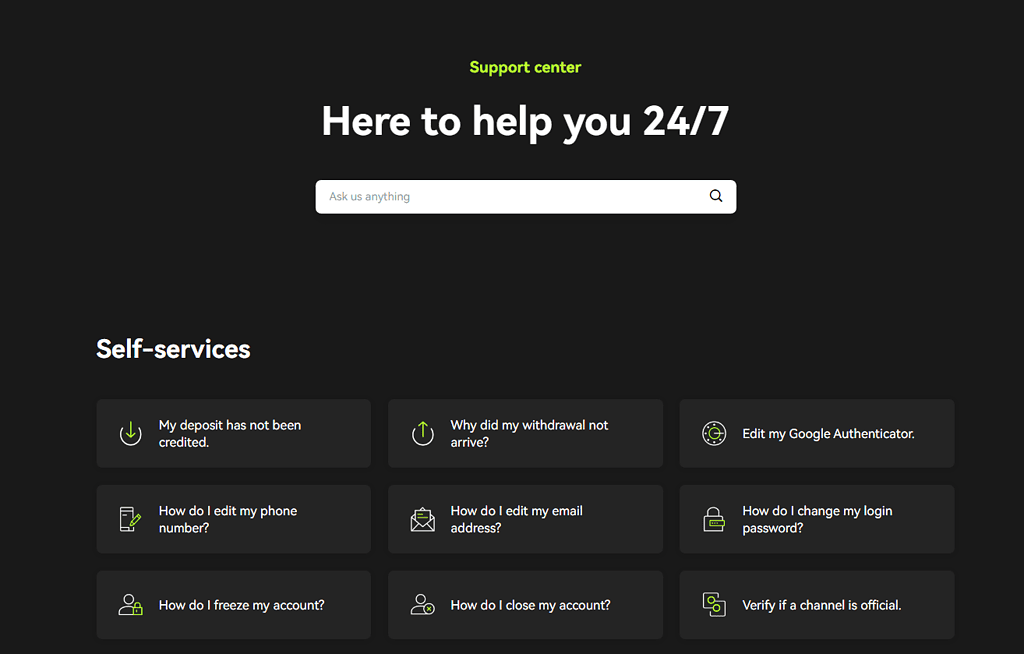 Low Fees
OKX is a popular cryptocurrency exchange that offers competitive trading fees for both regular and advanced users. For regular users, the maker fee is 0.08% and the taker fee is 0.1%. For advanced traders, the maker fee is 0.06% and the taker fee is 0.08%. VIP members get even lower trading fees. All of the relevant information can be found on the dedicated trading fee page on OKX. This makes OKX an attractive option for crypto-enthusiasts and day traders who are looking for competitive fees.
Key Disadvantages of OKX
Despite its attractive features, OKX also has some drawbacks that can affect your trading experience.
Not Especially Beginner Friendly
OKX is a great platform for experienced traders, offering a wide range of features such as margin trading, spot trading, options trading, and crypto lending and borrowing. However, these features can be too advanced and risky for newbie traders. To help new users get familiar with the platform, OKX Academy provides tutorials, trading ideas, industry analysis, and a blockchain glossary. With thorough research and practice, newbies can easily get the hang of OKX and start trading with confidence.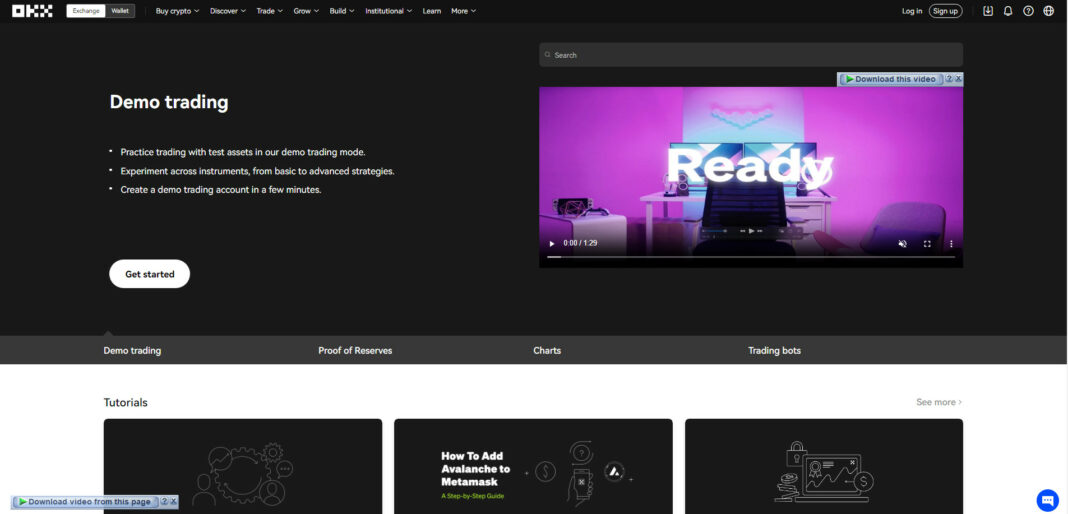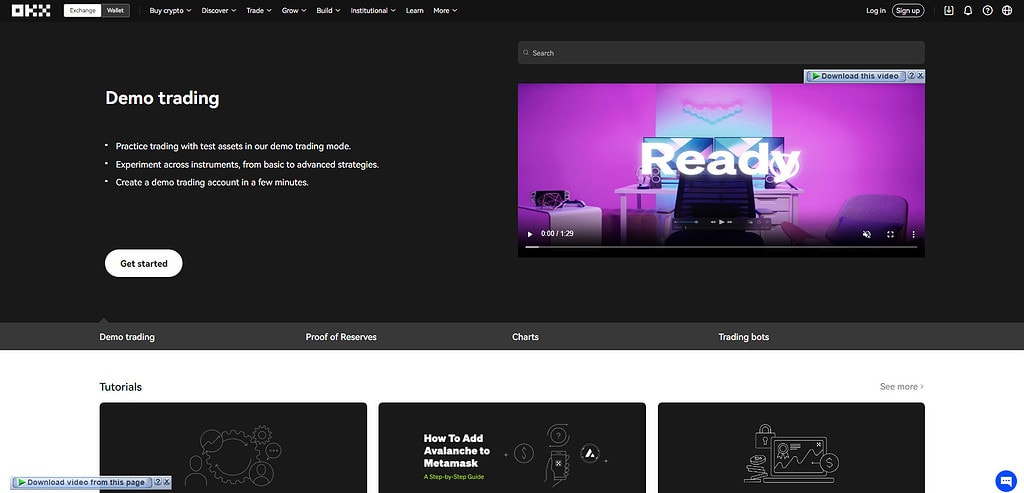 How Can I Start Trading on OKX?
OKX is a leading cryptocurrency exchange platform that offers a wide range of services and features. It has a user-friendly interface, low fees, and a wide selection of trading pairs. It also provides advanced trading tools and features such as margin trading, futures trading, and spot trading. The platform is highly secure and offers a variety of payment methods. It also has a mobile app for iOS and Android devices. Overall, OKX is a great choice for those looking for a reliable and secure cryptocurrency exchange platform.
How to Register on OKX?
Step 1: Go to the OKX website.
Step 2: Click the "Sign up" button, which you'll find on the top-right of the page.
Step 3: Enter your email address and password. Instead of an email address, you can use your phone number.
Step 4: Click "Sign up".
After creating your account, you will need to fill in additional information to verify that it's you. To do that, you will only need your ID or passport number.
How to Make a Deposit on OKX?
Make a deposit as soon as you register. You only need to buy cryptocurrency to do that. You won't encounter any difficulties because OKX offers you a variety of payment methods.
Choose from the payment methods below and deposit credit in your account:
Credit/debit card
Bank transfer
PayPal
Payeer
Skrill
GooglePay
ApplePay
etc.
You have a virtually limitless number of alternatives when buying cryptocurrency on OKX.
Conclusion
OKX is a Malta-based cryptocurrency trading platform that was founded in 2017 and is now one of the most popular crypto exchange platforms. It offers low fees, supports more than 340 cryptocurrencies and over 650 trading pairs, and provides features such as margin trading, spot trading, options trading, lending, and borrowing crypto. While it is a great platform for experienced traders, newbies may find it difficult to use due to its extensive features. If you are looking for an alternative exchange, ByBit, Binance, KuCoin, and Kraken. are some of the leading cryptocurrency exchanges in the industry, each with its own set of benefits.
Disclaimer: Cryptocurrency trading involves significant risks and may result in the loss of your capital. You should carefully consider whether trading cryptocurrencies is right for you in light of your financial condition and ability to bear financial risks. Cryptocurrency prices are highly volatile and can fluctuate widely in a short period of time. As such, trading cryptocurrencies may not be suitable for everyone. Additionally, storing cryptocurrencies on a centralized exchange carries inherent risks, including the potential for loss due to hacking, exchange collapse, or other security breaches. We strongly advise that you seek independent professional advice before engaging in any cryptocurrency trading activities and carefully consider the security measures in place when choosing or storing your cryptocurrencies on a cryptocurrency exchange.