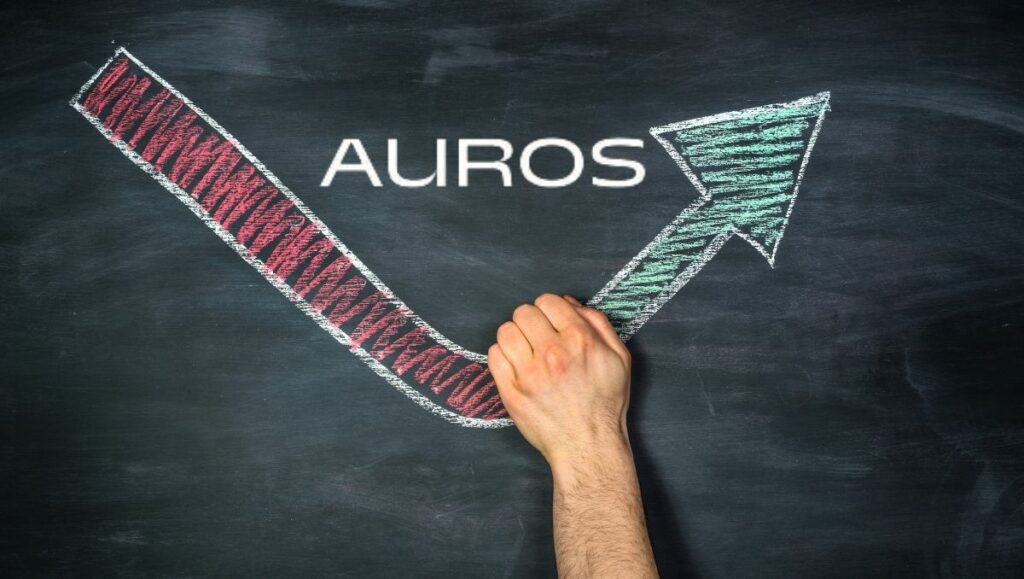 Cryptocurrency trading and market making firm Auros Global, a victim of FTX's bankruptcy, has overcome its liquidity struggles and secured a fresh investment from a traditional high-frequency trading company Vivienne Court Trading and the public bitcoin mining company Bit Digital (BTBT). After months of behind-the-scenes negotiations with creditors, the court-supervised provisional liquidation was released last week, marking a remarkable recovery for Auros Global.
Prior to the FTX crash which wiped out multiple crypto firms and caused painful losses at trading companies, Auros Global was a major player in the digital asset market maker space, handling 1-2% of the total crypto trading volume. When FTX encountered its own liquidity problems, it had a domino effect on companies like Auros; suddenly their $20 million of digital assets were frozen and due payments on their $18 million of decentralized finance (DeFi) loans were missed.
Auros Global had two options: repay the open-term loans and DeFi loans right away, or declare insolvency. After a lot of deliberation, the company's team decided to file for provisional liquidation with the British Virgin Islands (BVI) court as an intermediary between lenders and Auros, in order to buy time to ensure that creditors were all treated fairly and equally.
After several months of negotiations, the BVI court was able to assist in restructuring all outstanding Auros debt, converting the open-term loans to termed loans with maturity. The firm was able to repay 55% of the $18 million DeFi loans on blockchain-based credit platform Maple, and spread the rest across nine-month and three-month loans.
The Provisional Liquidation request was finally granted last Wednesday and the court order released, allowing the Auros Global team to start rebuilding. To reduce costs, Auros Global chose to cut redundant staff and reduce Amazon Web Service costs and rethinking data center management for its trading algorithms. With these cost cutting measures, the firm was in a better position to seek funding and capitalize on the new crypto age.
The investment from Vivienne Court, an Australian-based traditional trading firm, was a big boost for Auros Global, giving them exposure to digital asset trading. The second largest investor, the NASDAQ-listed BTBT, will also be a strategic partner for Auros' new derivatives solutions business. The firm is expected to assist miners in hedging on forward production and earning high yields on their holdings by creating options structures.
Another group of investors were also brought aboard, including asset manager and blockchain tech developer Trovio, venture capital investment firm Primal Capital, trading firm Epoch Capital, and a group of senior and former traders of proprietary trading and market making firm Optiver. Co-founder of Vivienne Court Marcus Klooss and BTBT co-founder Hughes Ching have also joined Auros' board of directors.
The investment round came at the right time, as investments into crypto businesses have slowed down during a year-long bear market. As Chief Investment Officer Benjamin Roth expects consolidation in the crypto industry this year, he said Auros Global remains a "laser-focused" firm, ready to take full advantage of the new opportunities.
"We're the same company that we were pre-FTX, and with our new investors and leadership, we have superior firepower to capitalize on the growth opportunities that the new crypto age offers," Roth said.
By the end of the day, Auros Global has demonstrated resilience and the power of strategic investments to those struggling from the aftermath of FTX's insolvency. With the help of an amazing turnaround strategy, the firm is looking to full-fledged operations once again. "We are determined to stay afloat and emerge stronger," Roth concluded.