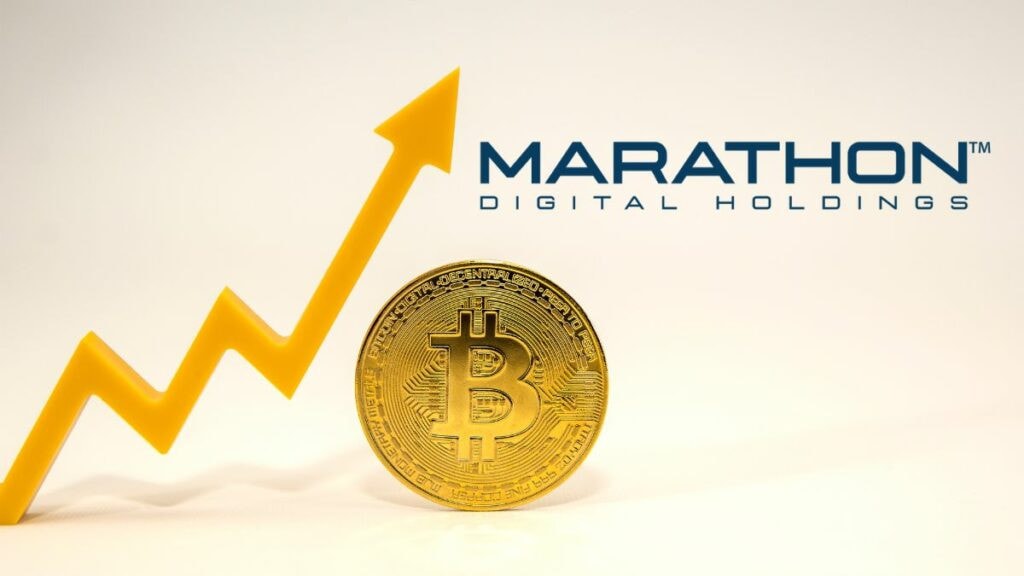 As the price of Bitcoin continues to rise, the second-biggest publicly-traded Bitcoin miner, the Marathon Digital Holdings, made history by offloading some of their Bitcoin holdings for the first time in two years. The company managed to offload 1,500 BTC in January alone, worth roughly $35.3 million at present day rates.
Marathon Vice President of Corporate Communications Charlie Schumacher said the cryptocurrency miner wanted to have a 'war-chest' of liquidity composed of both cash and Bitcoin, hence the sale. Furthermore, Schumacher revealed the miner was bullish on the long-term prospects of the leading cryptocurrency and the recent upticks in Bitcoin price had contributed heavily to the decision to sell a portion of their holdings.
In the official announcement, Marathon said the sale of Bitcoin was to pay for operating fees and for 'general corporate purposes'. The company also said it had increased its unrestricted Bitcoin holdings from 8,090 Bitcoin to 8,260 Bitcoin, valued at $191.2 million by the end of February.
Shedding light on the miner's improved production efficiency, Chairman and CEO Fred Thiel said that the miners' ability to work in tandem with the new hosting provider in McCamey, Texas, helped improve Bitcoin production by 45% in January.
The mining giant ended the month of February with $219.7 million in unrestricted cash on hand, according to the statement. The company had also installed operations computing power of 14 exahash per second (EH/s) at the end of the month, up from 11 EH/s a month earlier, and plans to reach 23 EH/s near the middle of 2023.
The miner's remarkable financial performance had a positive effect on their stock performance as MARA stocks rose 135% so far in 2023. On Thursday, shares of the miner were little changed in after-hours trading, but still up more than 80% since the start of the year.
The miner's recent success comes on the heels of Marathon canceling its earnings report earlier this week, and saying that it will need to restate portions of its audited 2021 results and currently unaudited quarterly reports from 2022 after an inquiry from the U.S. Securities and Exchange Commission (SEC) flagged technical accounting matters.
Overall, given the current market environment and Bitcoin's ongoing bull run, the miner's decision to sell some of its Bitcoin holdings could be a key contributing factor to their success this year. The move to sell Bitcoin and use it to pay for operating expenses and general corporate affairs allows Marathon to diversify its portfolio and can pave the way for future profitability. With the miner's impressive financial record, it looks like the company will remain on the up-and-up in the foreseeable future.