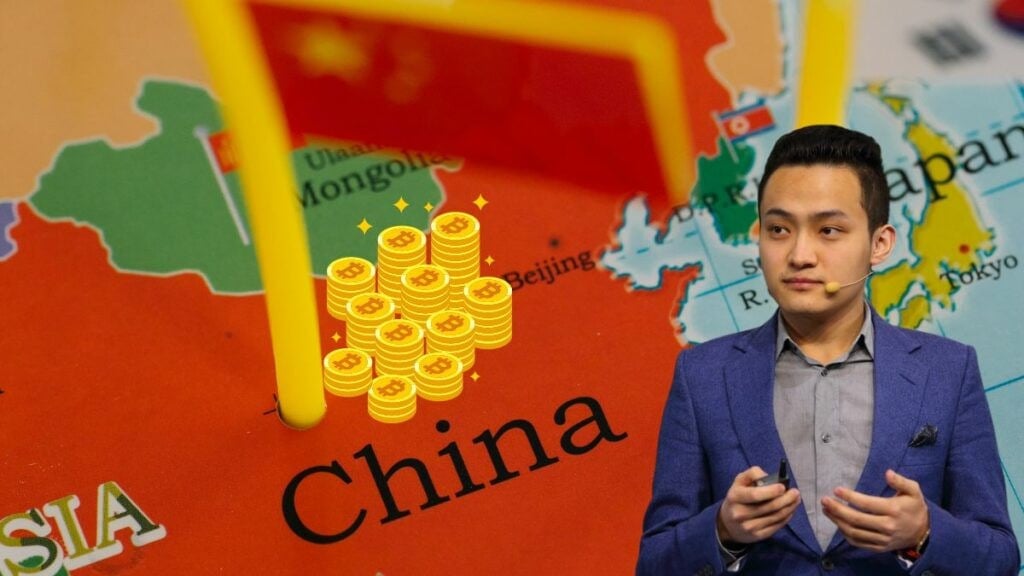 In early 2023, Sun Yuchen, the founder of TRON Farm and Fire Bill Exchange, made a bold move to move to Hong Kong, convinced that China will rule the next cattle market. His ambitions don't stop at crypto adoption, however: Sun vowed for 5 countries to use TRX as legal currency, and for Fire's reserves to be held one-to-one with customers' assets. Struggling to maintain compliance, education and customer service, Sun still stands firm on his commitment to reach 100 million users.
In the wake of a deep bear market in 2022 that saw Bitcoin take the lead in overall market declines, many cryptocurrency leaders and investors are now anticipating the emergence of a new bull market in 2023, with China taking the lead. This belief recently prompted Justin Sun, founder of the TRON Farm, Fire Bill Exchange, and a major player in the Asian cryptocurrency market, to announce that he would be moving to Hong Kong.
Gaining significant attention for his decision to become closer to the origin of this potential boom, Sun hopes to capitalize on the opportunity and occupy an advantageous position in the emerging Chinese crypto market. He announced his decision on Twitter, saying that "the Chinese crypto market is emerging. This is why I will move to Hong Kong. Experts predict that China will rule the next round of coca. TRON and Fire will lead the development of Hong Kong".
In addition to moving to Hong Kong, Sun has also given a reminder to consider the interest of individuals around the world, and not just those in the United States. He has stated that "we should care about 8 billion people in this world. The United States is just a country. Even if it may play the main role in the encrypted world, it is by no means the only role".
This view is supported by the Caribbean National Dominic Nick, which proposed the acceptance of a native cryptocurrency issued by the Bodo Farm Internet as the national statutory digital currency and exchange medium. This crypto-acceptance includes many well-known digital currencies such as TRX, BTT, JST, NFT, USDT, TUSD, and USDD.
Sun further mentioned that in 2023, KPI was to allow 5 countries to use TRX as a legal currency, which would make it easier for people to be more independent in their economic autonomy.
In order to turn Sun's vision of the Chinese crypto market dominance into a reality, progress is being made in Hong Kong towards becoming a potential hub for the industry. This progress is made possible through the guidance of the Securities and Futures Commission (SFC), which has extended a lifeline to crypto companies through extended talks and debates.
Billionaire investors such as Winklevoss and Armstrong have also felt the power of the potential East-led bull run and have predicted such a run on the market. Adding fuel to the fire, South Korea is also pushing forward to capitalize on blockchain technology by building public metaverses and welcoming Web3 firms to its territory.
Economist Nouriel Roubini has also predicted that the U.S. dollar will lose its position as the dominant currency due to the rise of China's renminbi and stablecoins.
With the recent launch of the consultation paper released by the Hong Kong regulators,