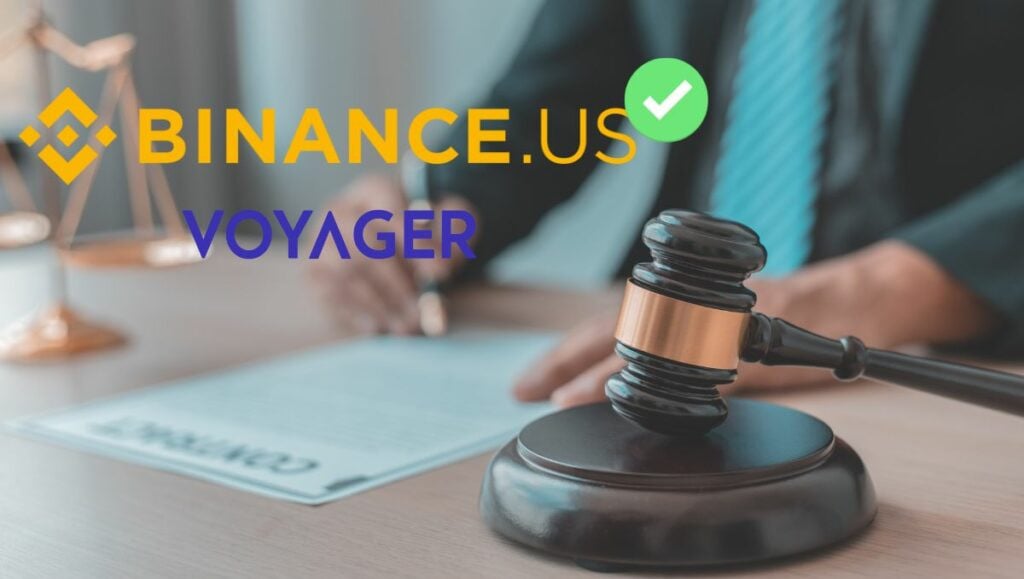 The crypto world was abuzz on Tuesday, as a court ruling cleared the path for Binance.US's $1 billion acquisition of the assets of Voyager Digital, despite objections from US regulators. Judge Michael Wiles from the US Bankruptcy Court for the Southern District of New York, who presided over the lengthy hearing, overruled several objections and indicated he was in favor of confirming the deal.
The ruling is monumental news for Voyager's creditors, who could potentially recover nearly three-quarters of their holdings. The hearing began on a positive note, with lawyers reporting that creditors could make a 73% recovery, far greater than the initial estimate of a 51% recovery, courtesy of a bullish crypto market.
Regulators such as those from Texas and New Jersey had expressed concerns and objections, which included everything from the potential sharing of customer data and Social Security numbers with Binance.US, to fears that the sale of VGX tokens may have securities law implications. Judge Wiles took an unfavorable view of the objections placed by the US Securities and Exchange Commission (SEC) and rejected them, citing that the transactions were perfectly legal and that the SEC could have taken action for securities law violations if it had chosen to do so.
Meanwhile, Voyager's attorney and financial advisers were able to address other issues such as how to deal with customers in states where Binance.US is not allowed to operate, and what to do with more exotic kinds of crypto holdings.
The conclusion of the hearing signaled victory for Binance.US, as most of the objections to the deal had been thrown out, though Judge Wiles said the confirmation order would still have to be worked out.
The deal will have to still get the approval of Voyager's creditors before the transaction can be finalized, which will require the SEC's review of the proposal, or a response from the Committee on Foreign Investment in the US (CFIUS).
In accordance with the deal, Voyager will receive a $20 million cash payment and transfer to Binance. US' crypto exchange, allowing customers to withdraw their crypto assets from the platform for the first time since the bankruptcy filing.
In the event of a negative ruling from the CFIUS, Voyager will have to use whatever crypto assets it has on hand to pay creditors, offering customers significantly lower payouts.
Nevertheless, the market appears to be in favor of the ruling, as the price of Voyager's token, VGX, rose 8% immediately following the court's decision, before subsiding to its current price of $0.46.
Voyager's lead investment banker also mentioned an assured payout of $100 million more if the approved plan is executed, rather than liquidating on its own.
As the crypto world awaits a confirmation from the creditors and regulatory authorities, many remain hopeful that the groundbreaking $1 billion deal will be successful executed, assuring long-term growth for both Voyager Digital and Binance US.