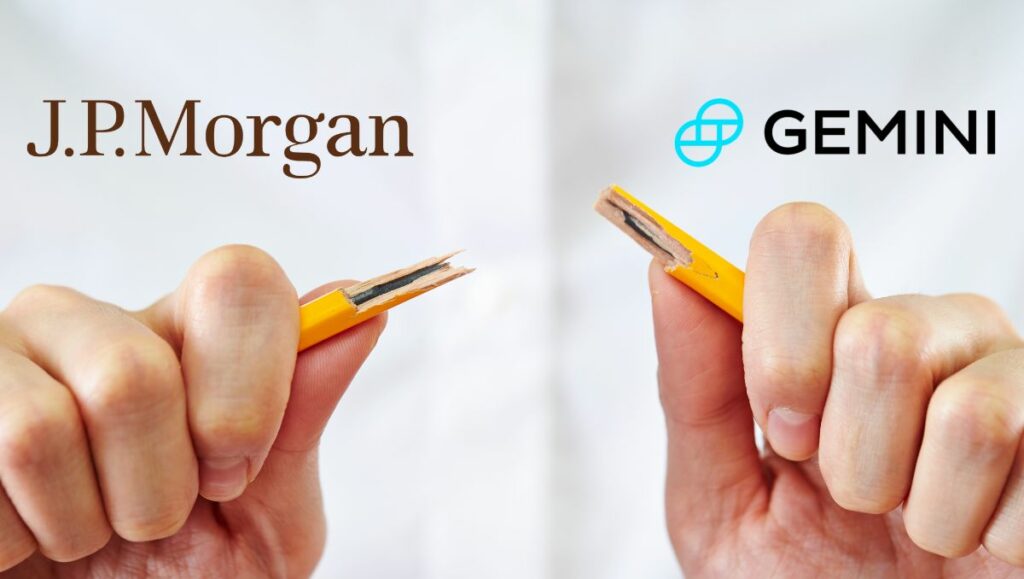 JPMorgan and Gemini, two of the biggest players in the finance world, have recently made headlines for their banking relationship. Recently, rumors began to spread that JPMorgan was set to terminate their banking relationship with Gemini.
Gemini quickly addressed the rumors in a tweet, assuring their customers that "Gemini's banking relationship remains intact with JPMorgan." This denial was made in the wake of the tumultuous events of 2020, where the crypto industry was rocked by numerous scandals, regulatory pressure, and market outflows.
Silvergate bank is one of the most recent examples of banks reducing their interactions with crypto assets. On March 3rd, the crypto bank announced its decision to discontinue its digital assets' payment network, due to its concern of a potential liquidity crisis leading to a bankruptcy filing. To mitigate the situation, they borrowed $3.6 billion from the United States Federal Home Loan Banks System, a consortium of eleven regional banks.
Another bank distancing itself from cryptocurrency is Signature Bank. In December of 2022, the bank publicly announced plans to reduce crypto services, return funds to customers, and close crypto related accounts, while also borrowing nearly $10 billion from the FHLB system due to the current bear market and FTX bankruptcy. These actions have impacted crypto exchanges, as well, with Binance suspending bank transfers of U.S. dollars in February.
In light of this news, JPMorgan's standing relationship with Gemini stands as an unexpected surprise. While other banks have been taking a cautious approach, JPMorgan and Gemini have built a resilient connection. With the current state of the crypto industry, their integrity has never been more important.
It may be entirely possible that JPMorgan's current relationship with Gemini may deteriorate in the future. As of now, however, Gemini's banking relationship with JPMorgan remains intact, a reassuring sign of promise in a pandemic age Finance industry.