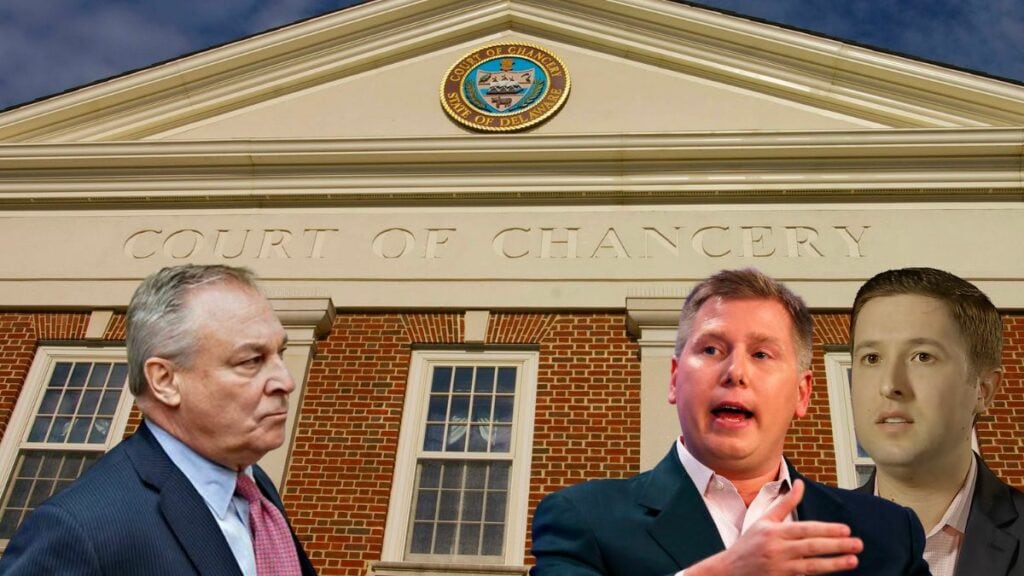 It's the showdown of the century! On March 6th, the Court of Chancery in the state of Delaware was made witness to a clash between large-scale crypto players. On one side is crypto asset manager Grayscale Investments and its CEO Michael Sonnenshein, and its owner Digital Currency Group's CEO Barry Silbert. On the other side is John J. Ray III, the director of FTX Trading, and its affiliate debtor Alameda research who are ready to "lock horns" and fight for their rights. The fight is over the unlocking of $9 billion in value from the Grayscale Bitcoin and Ethereum trust and the retrieval of an estimated $250 million for FTX Debtors' creditors.
John's FTX Trading and their affiliated Alameda Research has filed a suit against Grayscale, who is accused of "self-dealing" and preventing shares from redemptions, resulting in them trading at a 50% discount to the Net Asset Value. As a result, FTX Debtors shares worth an estimated $550 million would see a 90% increase in its current value. John J. Ray III intends to use "every tool" available to him to maximize returns for FTX creditors and to retrieve the assets their rightful owners.
The aftermath of this case, if successful, could be catastrophic for all of the companies involved. Grayscale has already been hit with $1.3 billion in fees and a revoked application for a Bitcoin exchange, and the U.S. Securities and Exchange Commission doesn't seem in favor of allowing the company to convert their GBTC trust into an exchange-traded fund.
Grayscale doesn't seem to be cowering before this battle as they, in response to the lawsuit, referred to it as "misguided", according to Cointelegraph. This could be seen as a sign of them looking to protect their interests and of them being confident in the court ruling in their favor, with the hearing scheduled for the 7th of March.
Grayscale has much more than just their fate at stake here though. FTX's bankruptcy affects DCG's lending branch, Genesis Global, which has already filed for bankruptcy in January. So, in and through this one ongoing case, the Court of Chancery in Delaware will have a share of money, power and influence in the world of cryptocurrency up for grabs.
What will turn out to be the outcome of John J.Ray III's showdown with Grayscale? Will FTX's creditors be able to reclaim their assets? Will Grayscale be able to come out on top and reclaim the power and money once held by the Digital Currency Group? An answer to these questions and many more will have to wait until the Court of Chancery makes its final ruling in this high-stake tug of war for the future of cryptocurrency.