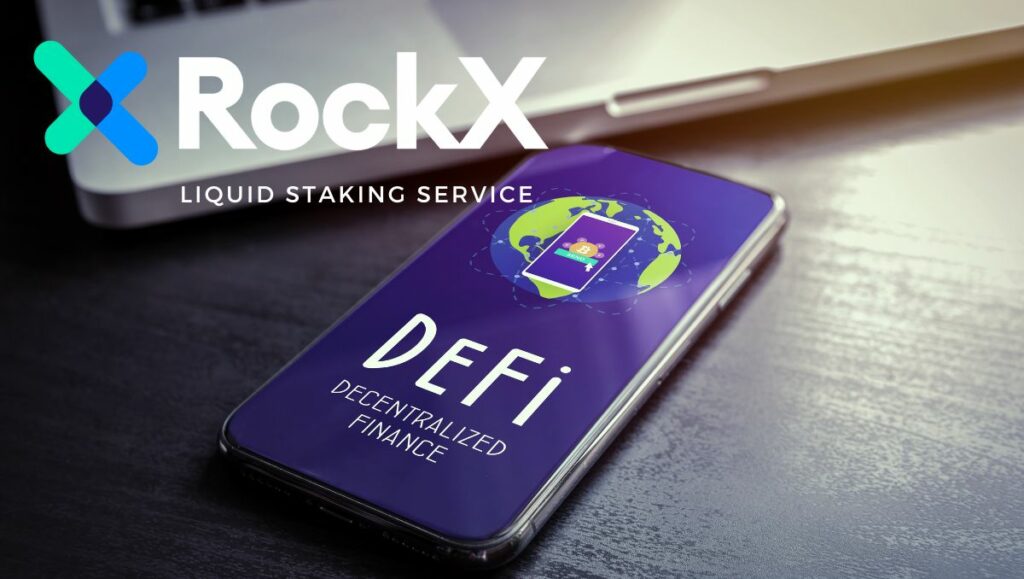 As the crypto sector continues to expand, with decentralized finance (DeFi) now boasting a total value locked of over $30 billion, the sector is becoming increasingly attractive to institutional investors in search of yield. One avenue that is quickly gaining traction is liquid staking, a service that allows crypto holders to lock up their tokens to secure proof-of-stake blockchains in exchange for a reward.
In the move to capitalize on the sector's growth, RockX, a Singapore-based blockchain company, has launched its new service "Bedrock" in an attempt to attract institutional investors to liquid staking. Offering staking services to both retail customers and institutions, Bedrock also provides institutional-grade know your customer (KYC) and anti-money laundering (AML) compliance to institutions looking to stake amounts larger than $57,000. As their first client in the institutional space, RockX has partnered with the crypto trading firm and investor Amber Group.
Liquid staking has shown impressive growth in recent months, with its total value of assets locked surpassing $14.1 billion, now being the second-largest crypto sector in the market. Even more impressive is the fact that liquid staking platform Lido Finance has become the largest DeFi protocol with nearly $10 billion worth of digital assets locked.
The Ethereum blockchain's Shanghai upgrade is proving to be the catalyzing force behind the growth of liquid staking, as it allows stakers to withdraw the ether (ETH) they have staked and the associated accumulated rewards. By establishing a blueprint for staking protocols, the upgrade is providing users with enhanced security measures and more confidence in their asset sovereignty.
Unfortunately, not everyone is as thrilled about the sector's accelerated growth and potential. David Cicoria, Head of Markets Technology for the Asia-focused Hex Trust, raised several risks associated with liquid staking such as depegging, risk of hacks, centralization concerns, and lack of regulatory clarity. He also suggested that native staking, or direct staking, would be the preferred form for institutional investors.
Chen Zhuling, CEO and Founder of RockX, acknowledges some of the concerns that institutions have but stresses the distinction between custodial and non-custodial staking services. Bedrock, he explains, is non-custodial in that it never holds any of the ETH assets, which are instead held in a smart contract and then deployed to validators. It's very easy to check and make sure that the numbers match, providing comfort that there won't be any inflations of the figures or misappropriations of assets.
In the wake of the U.S. Securities and Exchange Commission (SEC) targeting Kraken's staking service, liquid staking tokens have rallied. The SEC's chairperson Gary Gensler has expressed his suspicions towards intermediary-based staking platforms, leading some to worry that centralized staking services will receive further regulatory scrutiny.
In the Asian market, however, institutions remain cautious. Hong Kong is actively creating new policies and licensing models in order to regulate both institutional and retail investors, which may involve a framework surrounding staking. It appears that these measure may be paramount to liquid staking gaining more widespread acceptance among institutional investors in the region.
The message amongst sector experts appears to be unified in that more is likely to come as far as inflow of money into staking protocols after the Shanghai upgrade. Liquid staking is quickly emerging as an exciting sector, with impressive growth projected in the months to come. It will be interesting to see the kind of interest and regulatory efforts come to the surface in the midst of its Expansion.