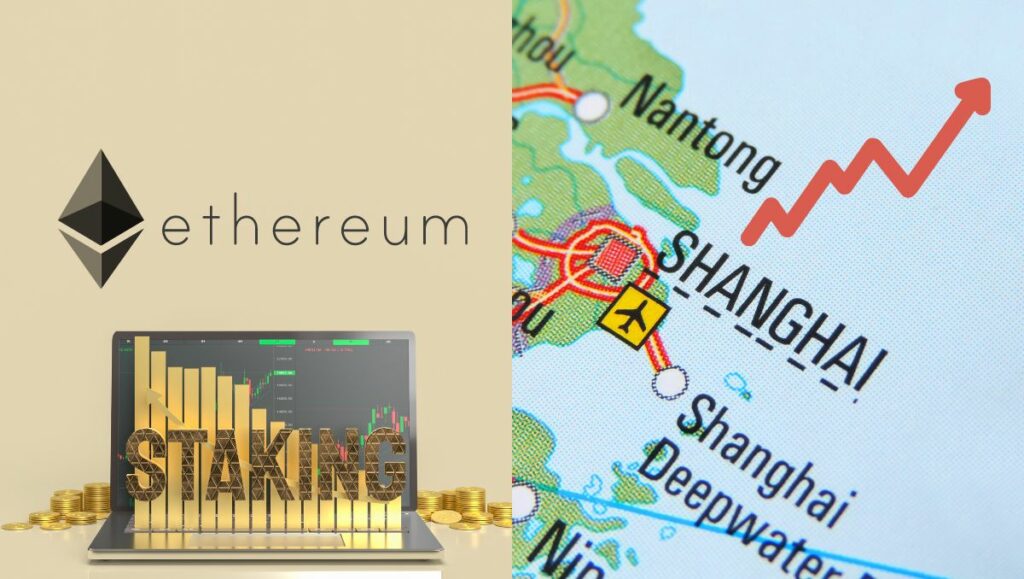 For Ethereum users staking their ETH, news of the much-anticipated mid-April Shanghai upgrade is welcome news. Set to go live after a successful Goerli testnet execution, Ethereum's new Ethereum Improvement Proposal (EIP) 1559 could unlock a total of $29.22 billion of staked ETH and its rewards from the Ethereum network.
As potentially the most consequential Ethereum upgrade to date, Shanghai is a momentous occasion for the Ethereum community, not least because it marks the fulfillment of Ethereum's shift to a proof-of-stake consensus model. Essentially, this means Ethereum users can validate on-chain transactions and receive newly generated ETH for their contributions – as long as they stake it in the network.
As the march to Shanghai's anticipated launch date went on, however, there were a number of questions and setbacks. Many faced challenge of finding validators to run the testnets with, since the ETH is normally worthless. This was highlighted by parithosh | 🐼👉👈🐼 (@parithosh_j), an Ethereum Foundation developer who noted the lack of civic motivation to run a validator or monitor it.
By Thursday, Ethereum developers had a clear consensus: Shanghai would arrive on mainnet three to four weeks after Goerli's successful testnet launch, pushing the date to mid-April.
The pressure was on for a successful Goerli testnet launch as it was the last simulation before Ethereum's "Shapella" upgrade activates live on the mainnet blockchain. When the testnet came around on Tuesday, however, only a 29% validator participation rate was reported. This resulted in a brief delay, caused by some validators running older versions of clients.
According to timbeiko.eth (@TimBeiko), a product lead at Teku, an Ethereum client, the low participation rate was likely due to validator not having upgraded on time. Regardless, the testnet stumbled through and managed to eventually resolve, with no other issues of note.
Now, with Goerli fully up and running, validator contributions can be simulated and users can withdraw staked ETH from Ethereum as soon as mid-April when mainnet is expected to go live. Though originally set for March, the core development team had to make some difficult decision like removing other much-needed improvements to Ethereum and even hurting the network's long-term health by avoiding minor technical tweaks in order to hasten the release.
However, the quest towards the Shanghai upgrade is promising, as the vast financial opportunity of unlocking the $29.22 billion worth of ETH would greatly benefit users, staking providers and the Ethereum network as a whole.
As Ethereum Foundation developer parithosh proclaimed in the final stages of the testnet launch: "Mainnet comes next"!
So, get ready for Ethereum's mid-April Shanghai upgrade and unlock your staked ETH!